Cilantro Chicken Salad is a bright and flavorful chicken salad. It makes a perfect meal for a hot summer day when you don't want to turn the oven on!
This salad is full of crunchy vegetables, and has a creamy dressing with a touch of lime. The fresh cilantro adds a distinct flavor and freshness. It is an unusual and different twist on traditional chicken salad.
Cilantro Chicken Salad would make a great sandwich or it could be served in a tomato, on a bed of lettuce or in an avocado. If you are looking for other chicken salads that would make a great summer meal, check out Farmer's Market Salad and Chicken Caesar Pasta Salad.
If you would like to try another salad that would make a great summer lunch check out Pickle Egg Salad.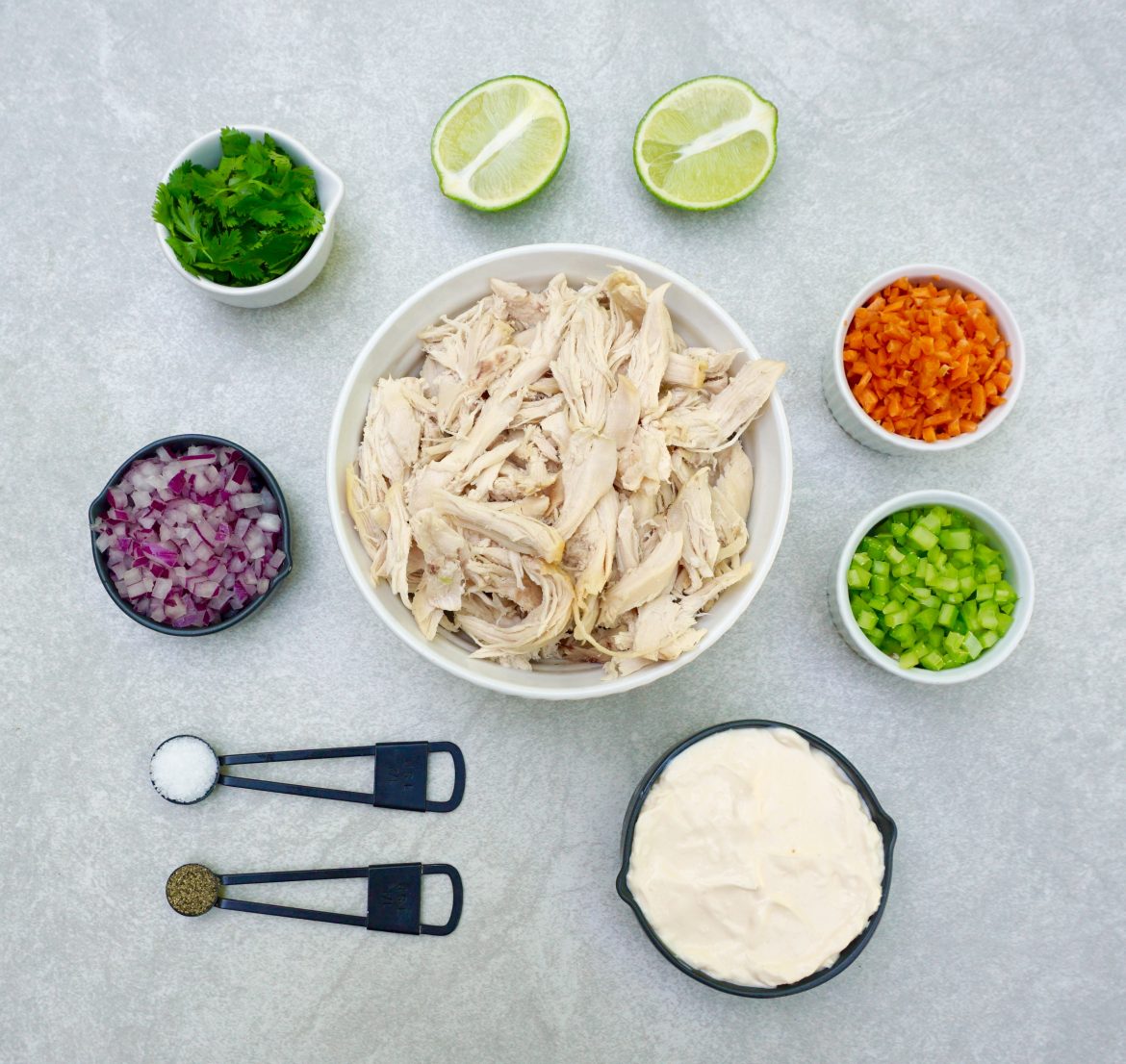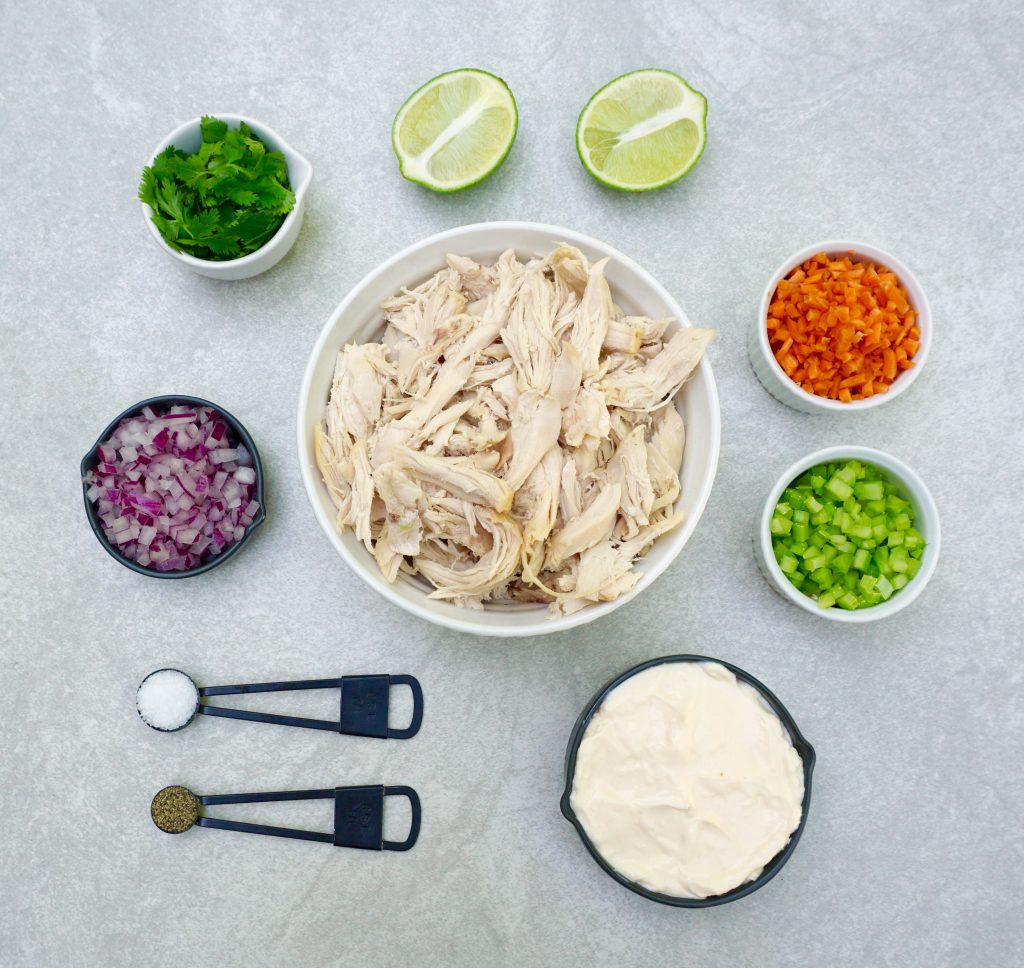 Cilantro Chicken Salad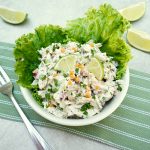 Print This
Ingredients
4 cups cooked and shredded chicken breast (1.5 pounds boneless breast)

¼ cup red onion, diced

1 celery stalk, diced small

1 carrot, diced small

¼ cup chopped, fresh cilantro leaves

½ cup mayonnaise

1 tablespoon lime juice

½ teaspoon kosher salt

¼ teaspoon black pepper
Instructions
To cook the chicken breasts place them flat in the bottom of a saucepan large enough to hold the breasts in a single layer.  Cover the chicken with one inch of water. Bring the water to a boil over high heat , then reduce the heat to low for a slow simmer. Cover the pot.  Cook the chicken breasts for 10 – 14 minutes until they are opaque in the center and have an internal temperature of 165 degrees. 
Let the chicken cool slightly, then shred it. The easiest way to do this is by using 2 forks. In one hand hold a fork to keep the chicken steady and in the other hand hold a fork and scrape the chicken breast to make shreds.
Place the shredded chicken into a large bowl. Add the onion, celery, carrots and cilantro. Combine. Stir in the mayonnaise and lime juice. 
Taste for seasoning and add the salt and pepper to taste.