Hello fall! The season of cozy sweaters, crisp air, and of course, apples. If you're like me, you probably love incorporating this autumn fruit into just about every meal. Whether you're looking for a comforting breakfast, a scrumptious side, or a delicious dessert, apples are a good addition. All Things Apple: 20 Simple  Fall Recipes will not only put you in the fall spirit but these delicious apple recipes will also make your kitchen smell like heaven.
Breakfasts: Start Your Day with a Dash of Apple Goodness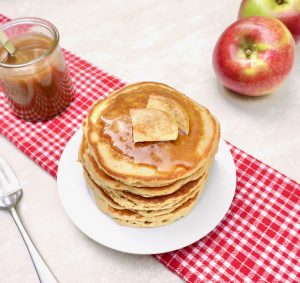 Imagine waking up to the smell of cinnamon and caramel wafting through the air. These Caramel Apple Pancakes are as good as they sound. They are perfect for weekend mornings during apple season. If you are a fan pf caramel apples, you will love these tender pancakes for breakfast with the homemade caramel sauce.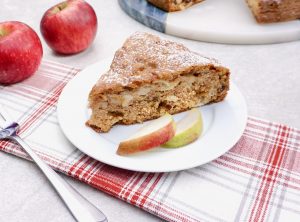 Apple Coffee Cake is moist, rich, and brimming with Granny Smith apples and raisins. This coffee cake pairs beautifully with a hot cup of coffee for a delicious breakfast. The best thing about this moist cake is how easy it is to make! You can put it together in one bowl, without using an electric mixer in just a few minutes.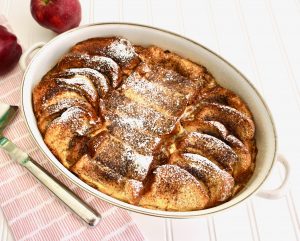 Overnight Apple Cinnamon French Toast is prepped the night before and baked in the morning. It is ideal for those busy weekdays or special occasions with some maple syrup.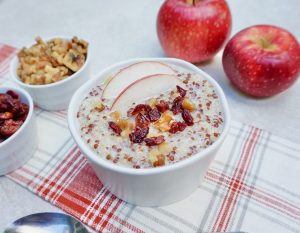 Looking for something a bit healthier? This Apple Cinnamon Quinoa offers a nutritious and tasty start to your day. Apple Cinnamon Quinoa is packed with the goodness of quinoa, sweet apples, and a hint of cinnamon flavor. This quinoa cereal is a perfect blend of flavor and health. It would be great with Pink Lady apples.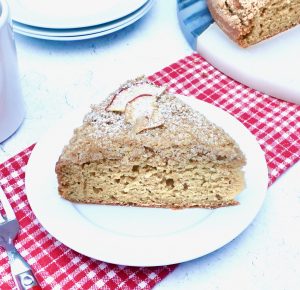 Applesauce Coffee Cake is moist and flavorful, thanks to the addition of applesauce.This recipe used Gala apples. They are crisp and lightly sweet. The crumb topping is a cinnamon sugar combination that adds an extra layer of flavor and buttery goodness. If you are a fan of crumb cake, you are going to like this!
Sides: The Apple of Your Plate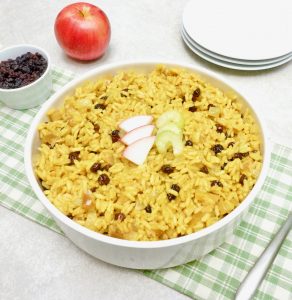 Curried Apple Rice is a perfect fall side dish. It's a nice combination of sweet and savory flavor and fall apples are the key.This simple side dish will be ready in about 30 minutes. The rice is simmered in apple cider with fresh sweet apples. Curry powder, celery, and onions add a nice savory contrast. Tart apples would also be good in this recipe.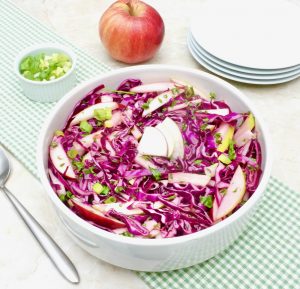 Apple Slaw is fresh, crunchy, and bursting with flavor, this slaw adds a vibrant touch to any meal. The addition of apples to the cabbage and green onions makes a nice contrast and change from a classic coleslaw. The light olive oil dressing in this healthy apple slaw is made with apple cider vinegar, dijon mustard and honey. A tart apple variety would work well in this.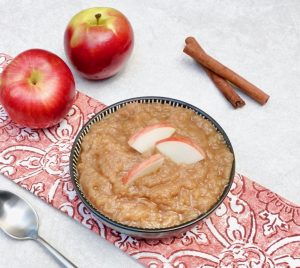 ​Move over, store-bought apple sauce. Once you try this homemade version, you won't go back. Cinnamon Cider Apple Sauce is everything we love about apple pie in a simple to make sauce. It makes a great side dish for fall meals like pork roast and pork chops or could be enjoyed simply on it's own. It has a small amount of sugar and lots of flavor.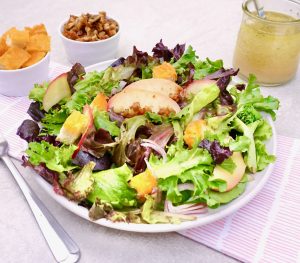 ​This salad is basically autumn in a bowl. Apple Walnut Salad with Cheddar Croutons is a delicious fall salad that you should include with your fall meals. If you are a fan of savory salads you will like the combination of apples, fresh greens, sweetened walnuts and cheddar croutons. The homemade dressing has the sweet flavor of apple cider as the base.
​
Savory Mains: Apples Aren't Just for Dessert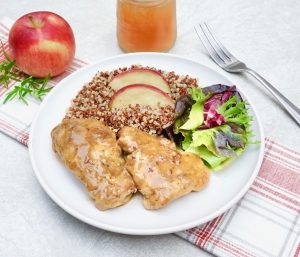 ​ Apple Cider Chicken Thighs are boneless chicken thighs that are seared and then cooked in an apple cider based sauce. The sauce is both a savory and sweet sauce and you will know that the cider is there. It is combined with shallots, garlic, dijon mustard and rosemary to create an unusual and flavorful meal with an apple cider glaze.This dish is autumn on a plate, and it's surprisingly easy to make!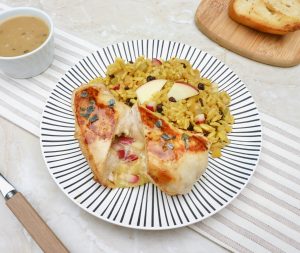 Apple Brie Stuffed Chicken Breasts: is sophisticated yet simple, this dish beautifully balances the flavors of apple and Brie. This recipe takes boneless chicken breast to a whole new level of flavor with a delicious apple stuffing made from crisp apples, fragrant sage, and creamy Brie cheese. It is drizzled with a savory apple cider sauce. It would make a great addition to your fall line up.
Soup: Fall in a Bowl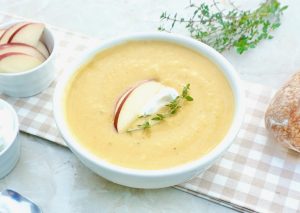 Butternut Apple Bisque is creamy, velvety, and absolutely divine. This bisque offers the best of two fall flavors with butternut squash and apples. Roasting butternut squash really intensifies the flavor. Apples add the perfect amount of sweetness and it is finished with a small amount of cream. This would be a good starter for Thanksgiving dinner.
Cocktails: Sip into the Spirit of Fall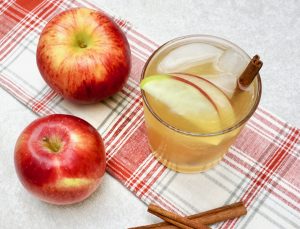 Apple Cider Mule is a slight variation on a Moscow Mule as we are replacing the traditional fresh lime juice with apple cider. The cider goes well with the ginger beer and the fizzy drink is light, flavorful and refreshing. Find a cinnamon stick to stir it and enjoy this seasonal twist on the classic Moscow Mule. It's apple cider season, after all! If you would like some other seasonal cocktail recipes go to Cocktails.
Let's move on to the best part of All Things Apple: 20 Simple Fall Recipes. The desserts of course!
Cakes: For When You Need More than Just a Slice of Apple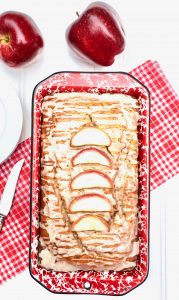 Light yet decadent, this Apple Cinnamon Yogurt Cake is the perfect companion to your afternoon tea. This simple cake is a combination of fresh apples and the warm spices cinnamon and nutmeg. It will fill your kitchen with a wonderful scent while it is baking. The best part is that it can be made in one bowl with no mixer needed. There is nothing fussy or complicated about this simple recipe.  It is an easy cake that anyone can have success with.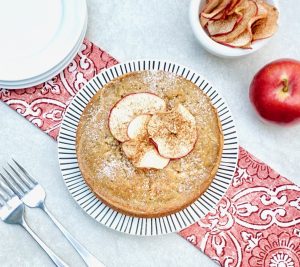 If you're looking for something a bit more sophisticated but just as scrumptious, try this Apple Cinnamon Olive Oil Cake. Olive oil cakes are some of the easiest cakes to make. You can put them together in one bowl without using a mixer. They are very moist and stay that way for days. Apple Cinnamon Olive Oil Cake is a good version for the fall. Place some apple chips on top.
​
Desserts: Because Apple and Sweet Go Hand in Hand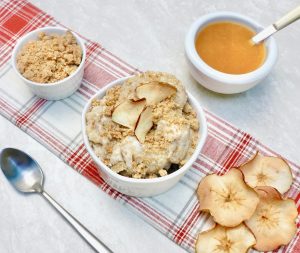 Ice cream in fall?  Should it be included in All Things Apple:20 Simple  Fall Recipes? Absolutely, especially when it tastes like apple crumble. Apple Crumble Ice Cream is a simple no churn ice cream base that is flavored with vanilla and a bit of cinnamon. You do not need an ice cream maker for this recipe! Small pieces of apples are simmered with brown sugar and cinnamon to create the apple filling for the no churn apple crumble ice cream with a crunch streusel topping.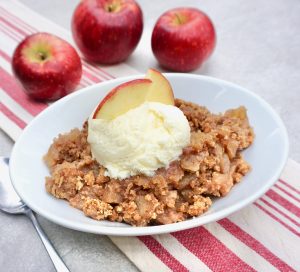 Apple Crumble is a fall classic. Crispy, crumbly, and delicious. This is an easy dessert to make with a few basic ingredients and a few simple steps. Fresh crisp apples are combined with cinnamon, placed into a baking dish and baked with the sweetened oat topping. This is a perfect dessert to get apple pie flavors without all the work of baking a pie. Serve with a scoop of vanilla ice cream for extra delight.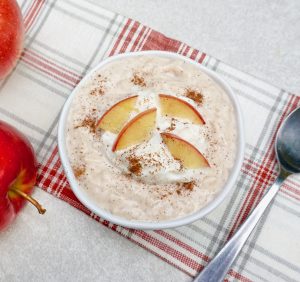 Slow Cooker Apple Cinnamon Rice Pudding is a creamy dessert with cozy flavors, and the ease of a slow cooker. Set it and forget it! This slow cooker recipe makes a delicious apple dessert without any fuss that will satisfy any sweet tooth!
​Now we are in the best part of All Things Apple: 20 Simple Fall Recipes.
Pies: A Slice of Heaven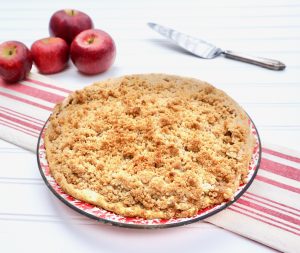 Apple Crumble Pie delivers the perfect blend of sweet, tart, and buttery flavors. With its flaky crust, cinnamon-spiced apples, and irresistible crumble topping, it's sure to become a seasonal favorite.Love pie and crumble? This one combines the best of both worlds.Don't forget to serve it warm with a scoop of vanilla ice cream for the ultimate indulgence.
Made with Macintosh apples and warm cinnamon and nutmeg spices, this classic Apple Pie recipe is a good fall dessert for any occasion. From its flaky double crust to its balance of sweetness and tartness in the apple pie filling, it is a perfect pie for family gatherings. Ether of these sweet apple pies would make a good addition to your Thanksgiving table.
So, there you have it! All Things Apple:20 Simple Fall Recipes to keep you warm, satisfied, and in the fall spirit. Grab a cozy blanket, head to the kitchen, and let's welcome fall with open arms!