As stereotypical as it may be, there is just nothing like a kitchen filled with the scent of apples and cinnamon. Baking this Apple Cinnamon Yogurt cake will do just that!
This is a simple loaf cake that stays moist by using a combination of yogurt and apples. There have been many times in the past that I tried a cake recipe from scratch only to end up with a dry and flavorless result. It is way too much work to bake a cake from scratch to end up dissapointed! I soon learned to add either yogurt, olive oil or ricotta to any cake I was making, thus eliminating the dryness. This Apple Cinnamon Yogurt cake is a great cake for the fall and would be an option for Thanksgiving if you wanted a change from apple pie!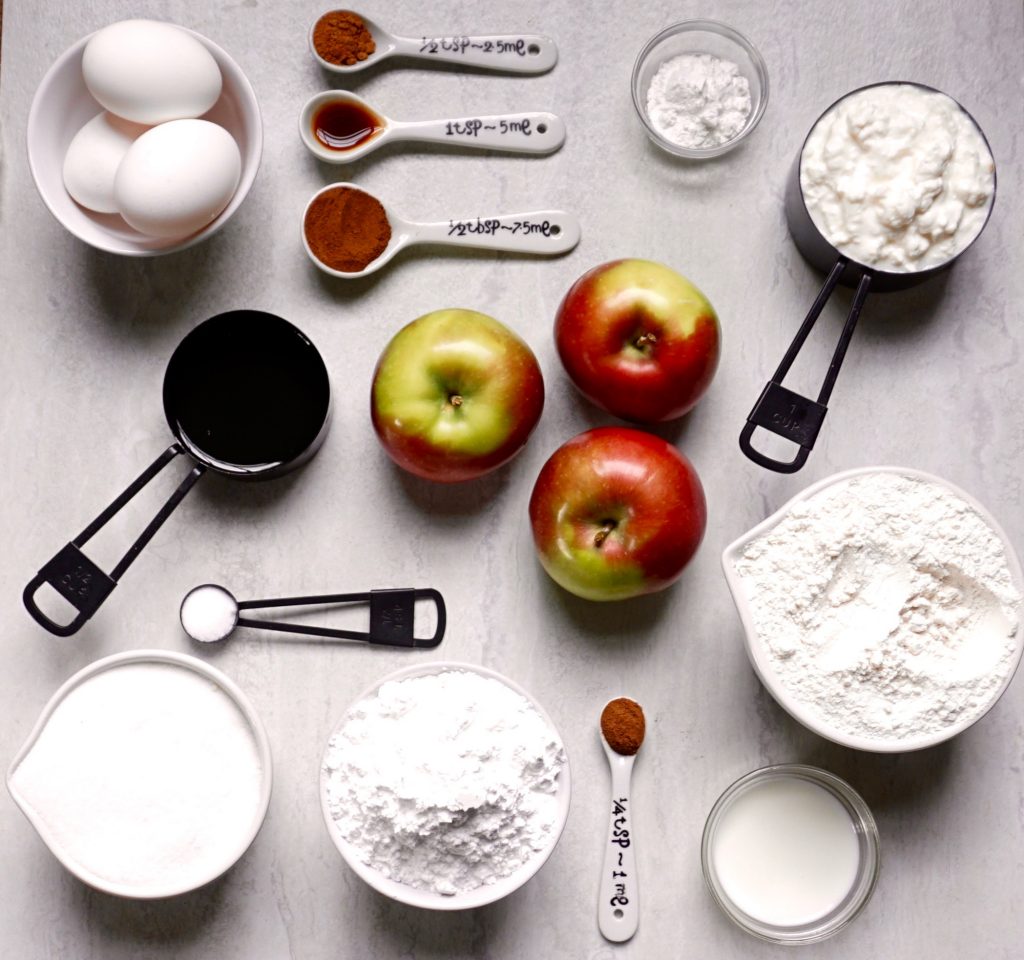 Apple Cinnamon Yogurt Cake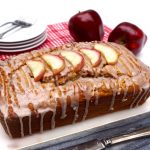 Print This
Ingredients
CAKE:

1 cup sugar

1 ½ cups all purpose flour

2 teaspoons baking powder

½ teaspoon salt

½ cup canola oil

1 cup whole milk plain Greek yogurt

3 large eggs

1½ teaspoons ground cinnamon

½ teaspoon ground nutmeg

1½ cups grated apples

GLAZE:

1 cup confectioner's sugar

3 tablespoons milk

½ teaspoon ground cinnamon

OPTIONAL:

Apple slices for garnish
Instructions
CAKE
Preheat the oven to 350 degrees. Grease and flour a  9" x 5 "  loaf pan.
In a medium bowl, stir together the flour with the baking powder, salt, cinnamon and nutmeg.  Set aside.
In a large bowl, place the eggs, sugar,  yogurt, and canola oil and whisk together thoroughly.
Add the dry ingredients to the wet ingredients and whisk together thoroughly. Add the grated apple and carefully fold it into the batter.
Pour the batter into the prepared pan and bake for approximately 50 minutes. Make sure that the top of the cake is firm and lightly browned.  Test with a cake tester into the center of the cake to make sure that it comes out dry.
Let the cake cool in the pan for several minutes then remove to a wire rack. Cool thoroughly before glazing the cake.
GLAZE:
In a small bowl, combine the confectioner's sugar, milk and cinnamon. If the mixture is too thick to pour easily, add 1 teaspoon of milk at a time until it is fluid.
Spoon or brush the glaze over the top of the cake.
If you want to use apple slices on the top of the cake, they will need to be cooked briefly as fresh slices will quickly turn brown. Instructions to cook the apple slices are in my recipe for Apple Walnut Salad With Cheddar Croutons.