Blood Orange Yogurt Cake is a moist loaf cake with a tangy blood orange glaze. This is an easy cake to put together without a mixer in one bowl.
Freshly squeezed blood orange juice makes the glaze bright and flavorful. Greek yogurt makes the cake super moist. I will warn you now that the pretty pink batter that the blood orange creates for the cake will fade out during baking. The wonderful orange flavor will be there and the good news is that the glaze will stay a beautiful pink.
To make sure that you have enough blood orange juice for both the cake and the glaze you should buy two blood oranges.
Oranges are a bit of sunshine in the middle of winter and baking with them can brighten the day! Check out Orange Ricotta Cookies, Orange Olive Oil Cake, Blueberry Orange Yogurt Cake, Orange Muffins, Orange Pomegranate Scones and  Orange Chess Pie for some other fun things to bake with the season"s best oranges.
If you like citrus cakes, you might also like Lemon Chiffon Cake.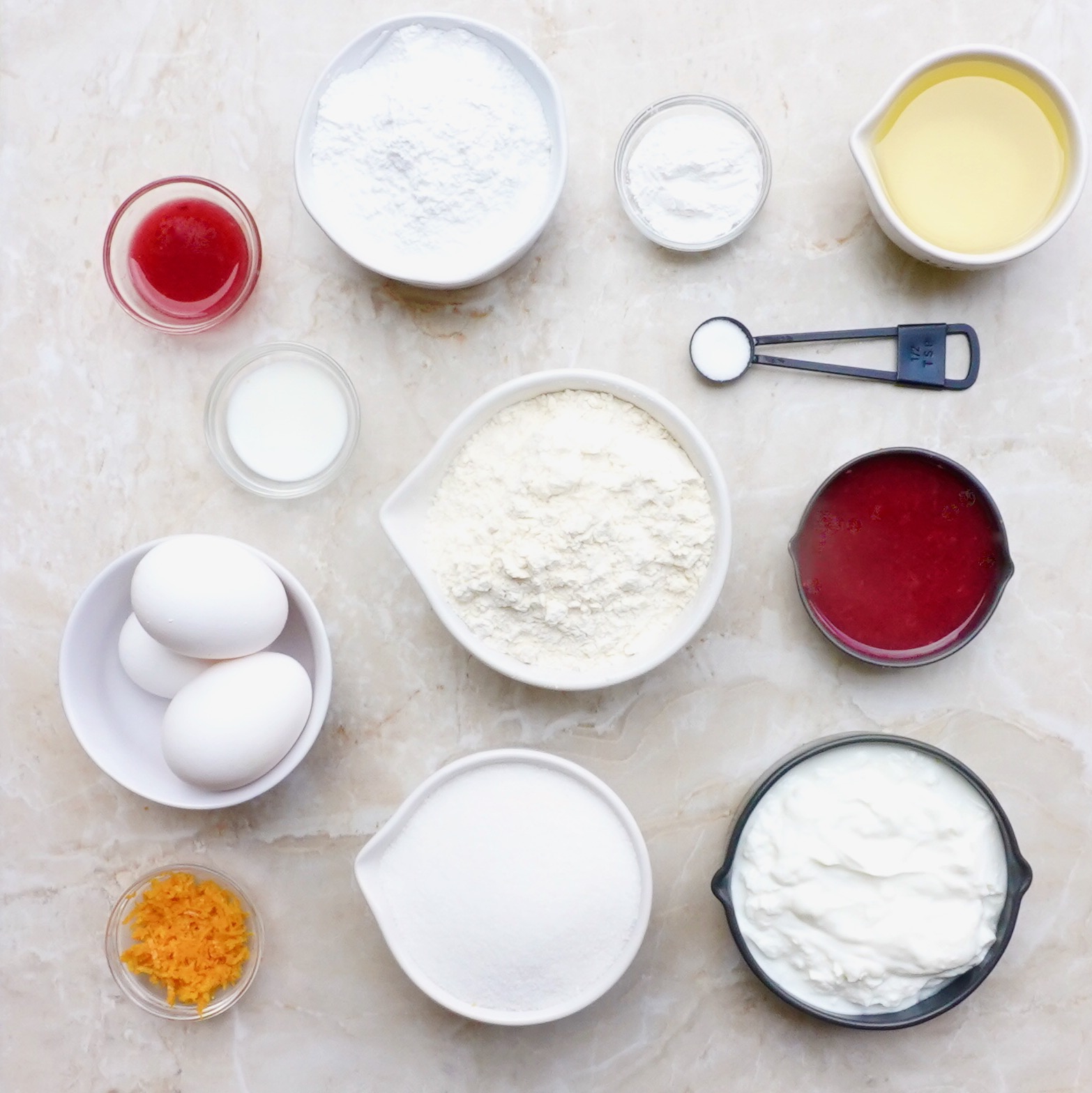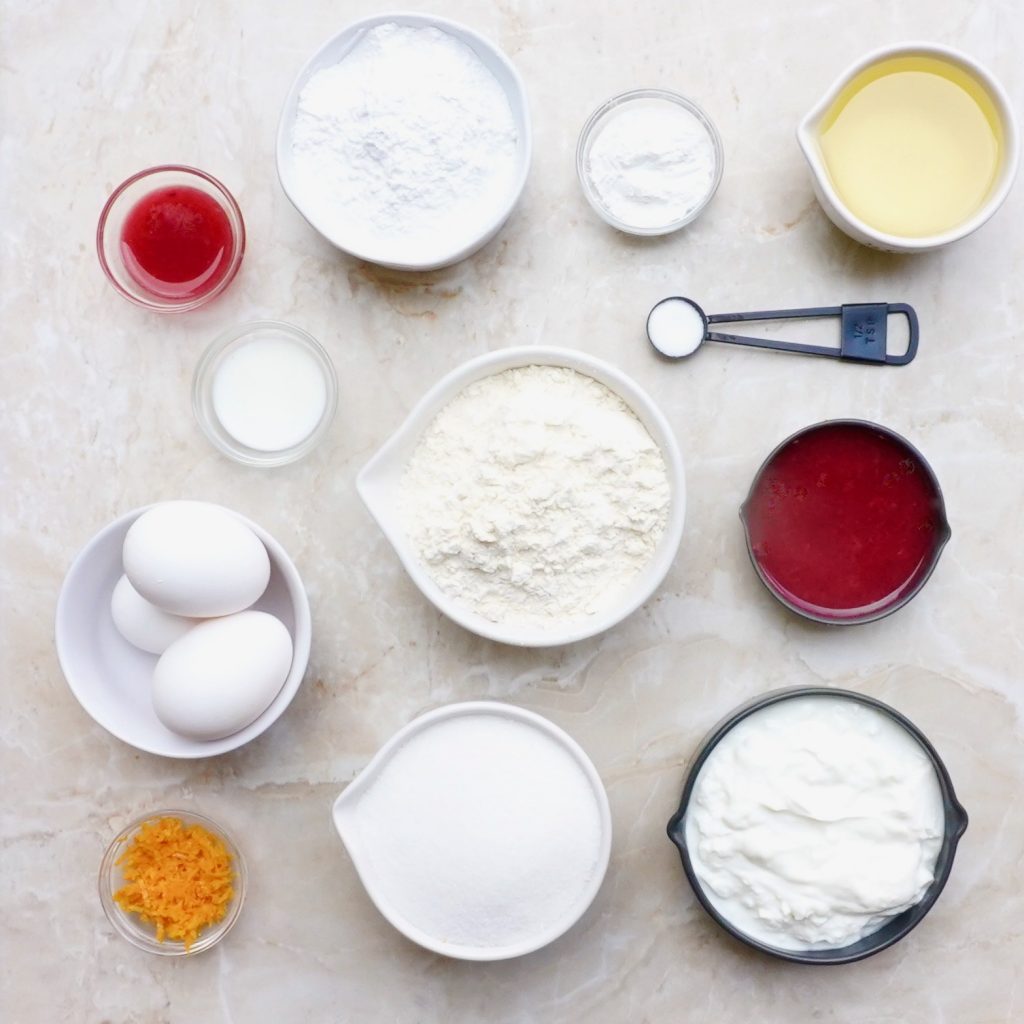 Blood Orange Yogurt Cake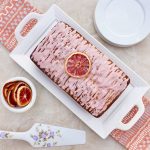 Print This
Ingredients
CAKE:

3 large eggs

½ cup canola oil

1 cup whole milk plain Greek yogurt

⅓ cup freshly squeezed blood orange juice

1 tablespoon orange zest, (1 orange)

1 cup sugar

1 1/2 cups all purpose flour

2 teaspoons baking powder

1/2 teaspoon salt

.

GLAZE:

1 cup confectioners' sugar

2 tablespoons freshly squeezed blood orange juice

1 tablespoon milk
Instructions
CAKE:
Preheat the oven to 350 degrees. Grease and flour a 9 x 5 "  loaf pan.
In a large bowl, beat the eggs with a whisk or an electric mixer.  Add the canola oil , yogurt, orange juice, and orange zest . Whisk together thoroughly.
Add the sugar and combine well.
Add the flour, baking powder and salt. Whisk them in to the wet ingredients thoroughly.
Add the dry ingredients to the wet ingredients and whisk together thoroughly.
Pour the batter into the prepared pan and bake for approximately 50 minutes. Test with a cake tester into the center of the cake to make sure that it comes out dry.
Let the cake cool in the pan for several minutes then remove to a wire rack. Cool thoroughly before glazing the cake.
GLAZE:
Combine the powdered sugar, blood orange juice. and milk. You are looking for a consistency that is thick enough to stay on the cake, yet thin enough to easily pour by the spoonful over the top of the cake.
Add more milk by the teaspoon if needed to thin the glaze out a bit more.
Drizzle the glaze over the cake a little at a time going back and forth from left to right.