Orange Ricotta cookies are like a cross between a cookie and a little cake. The addition of the creamy ricotta cheese makes them moist and the orange zest in the cookie batter imparts a delicate orange flavor to the cookie. The glaze on the cookies incorporates both fresh squeezed orange juice and orange zest. This not only makes for a pretty cookie, it also adds another layer of wonderful orange flavor.
 Orange Ricotta Cookies make a nice addition to a holiday cookie platter.  The lightness of this cookie is a good balance to the other heavier fall spiced cookies.
These cookies are great to serve at any time of the year but now is the best time when oranges are at the height of their season. 
Oranges add a touch of brightness to the winter season. Check out Orange Muffins, Orange Olive Oil Cake, and Orange Chess Pie  if want to try some other ways to bake with them.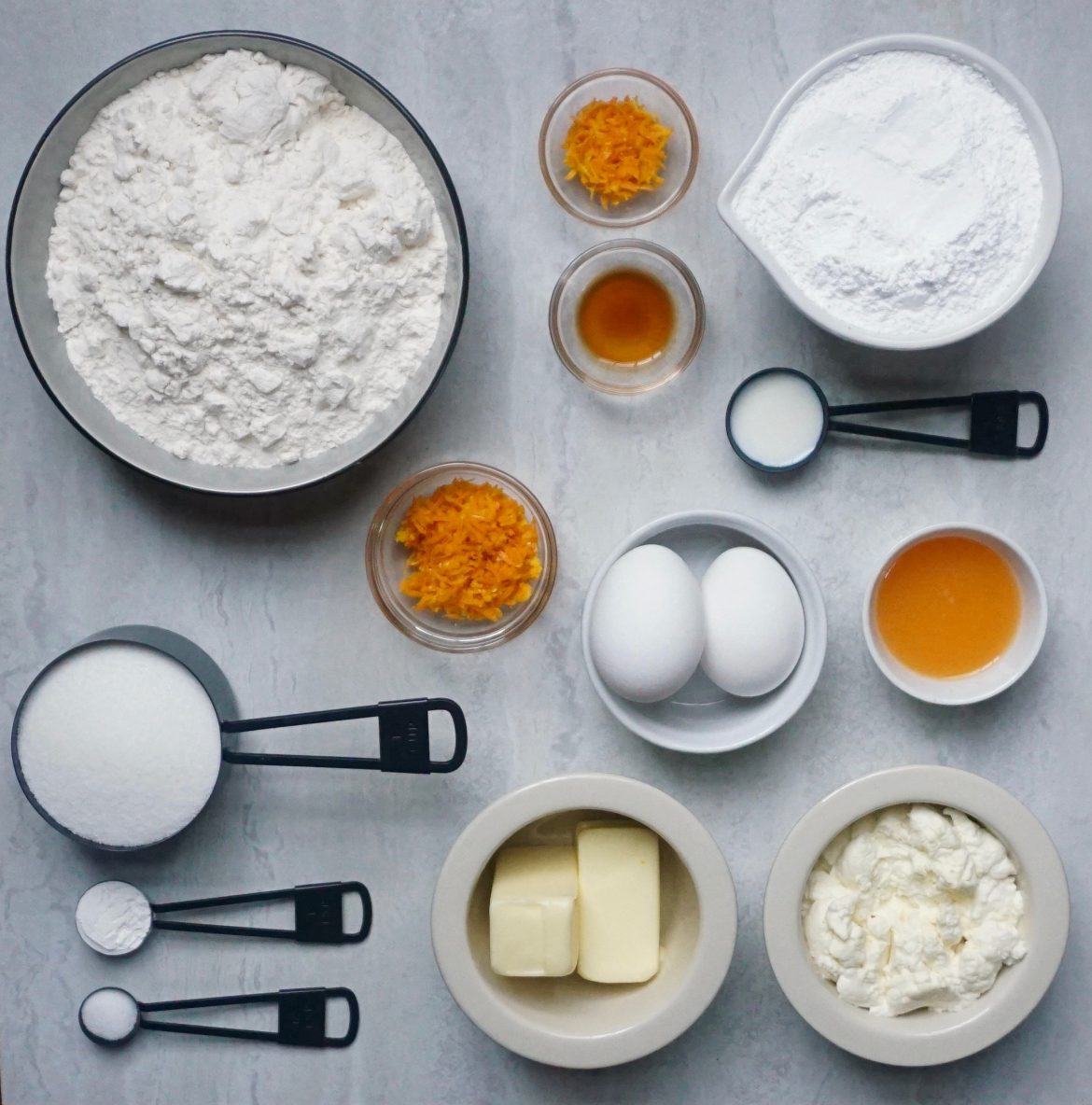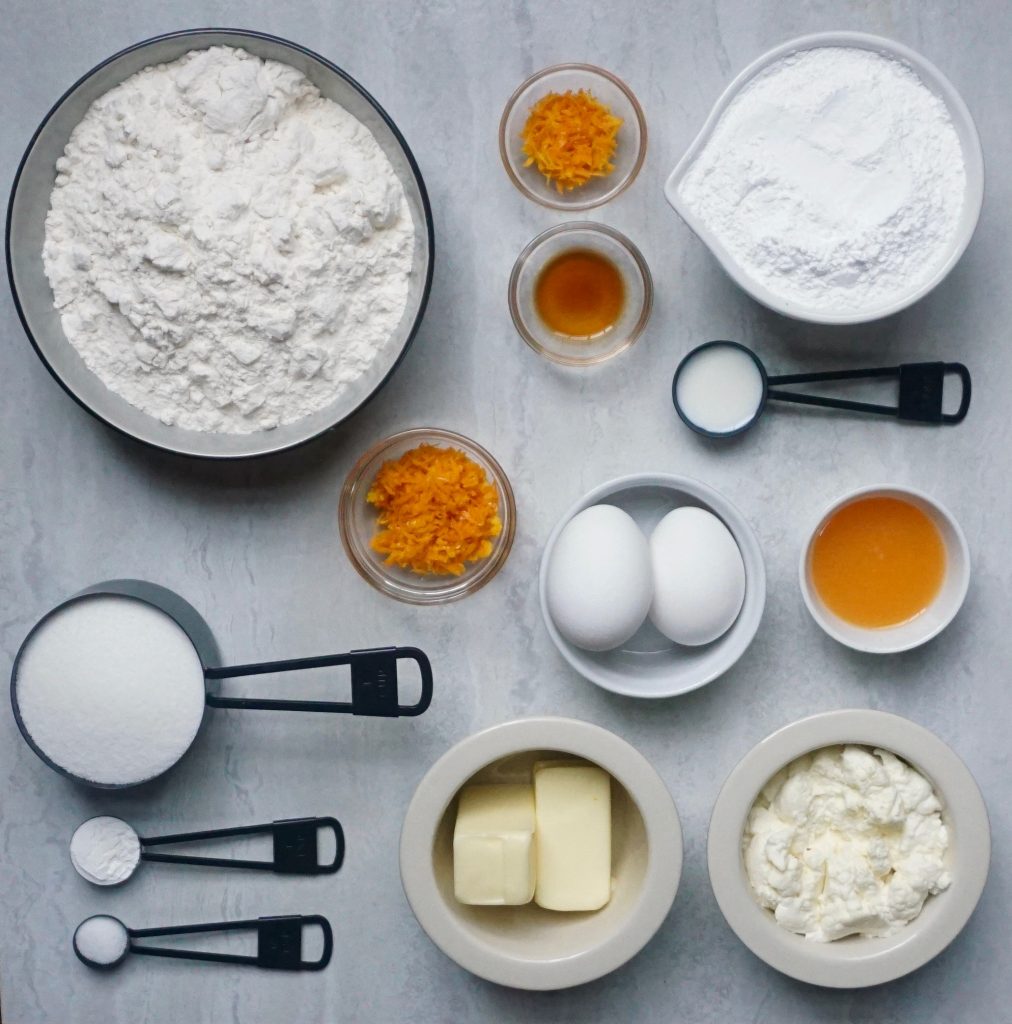 Orange Ricotta Cookies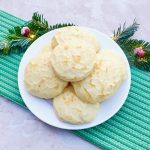 Print This
Ingredients
COOKIES:

2 cups all purpose flour

1 teaspoon baking powder

1 teaspoon salt

1 stick unsalted butter, softened

1 cup granulated sugar

2 large eggs

1 teaspoon vanilla extract

1 cup ricotta cheese

1 tablespoon grated orange zest (you will need 2 oranges to make the zest for both the cookies and the icing)

GLAZE:

1 and 1/2 cups confectionary sugar

2 teaspoons grated orange zest

2 tablespoons fresh squeezed orange juice

1 tablespoon milk
Instructions
Preheat your oven to 350 degrees.
Stir the flour, baking powder and salt together in a bowl and set aside.
With an electric mixer, beat the butter until fluffy. Add the sugar and mix in well. Add the eggs, one at a time, mixing well after each addition. Add the vanilla extract and the ricotta cheese. Mix well.
Add the flour mixture to the butter mixture and make sure it is blended thoroughly. Add the orange zest and mix well.
Line two cookie sheets with parchment paper.
Scoop rounded tablespoons of dough. Place on the cookie sheets two inches apart.
Bake for 18 minutes until the tops are set and a light brown. Depending on your oven you may require a couple extra minutes of baking time. Rotate the cookie sheets halfway through baking to ensure they bake evenly.
Remove the cookies from the oven and let them cool for a few minutes on the cookie sheets. Remove to wire racks and cool completely.
For the glaze, place the confectionary sugar in a medium bowl. Add the orange juice and milk and stir to combine. You are looking for a slightly thick but fluid glaze. If the glaze is too stiff, add additional milk, one teaspoon at a time until this is achieved. Stir in the orange zest.
Turn the cookies upside down and dip the tops in the glaze. Return the cookies to the racks and let the glaze dry and harden completely.