Lemon Parsley Brown Rice is a healthy side dish that would be great with chicken, fish and meats. It gets lots of flavor by cooking in vegetable broth instead of water and some extra brightness at the end by adding parsley, lemon zest and lemon juice.
Brown rice is a whole grain rice. It is considered to be healthier than white rice which has had the bran and germ removed. They are considered to be the most nutritious part of the rice. Brown rice has vitamins, antioxidants, and fiber.
Brown rice requires a longer cooking time than white rice so be prepared to cook it for 45 minutes.
If you would like to try a couple other ways to prepare brown rice, check out Asparagus Fried Brown Rice and Chicken Brown Rice Soup, and Brown Rice Veggie Cakes.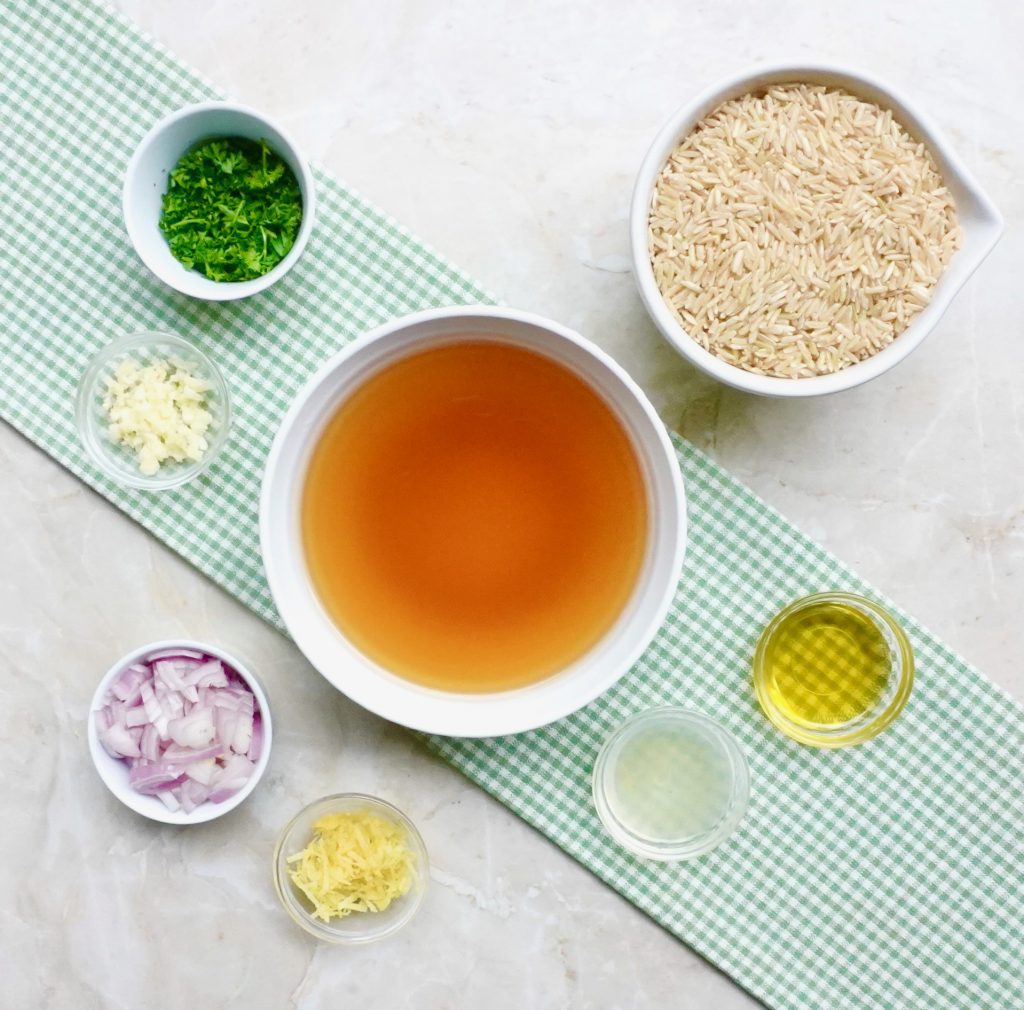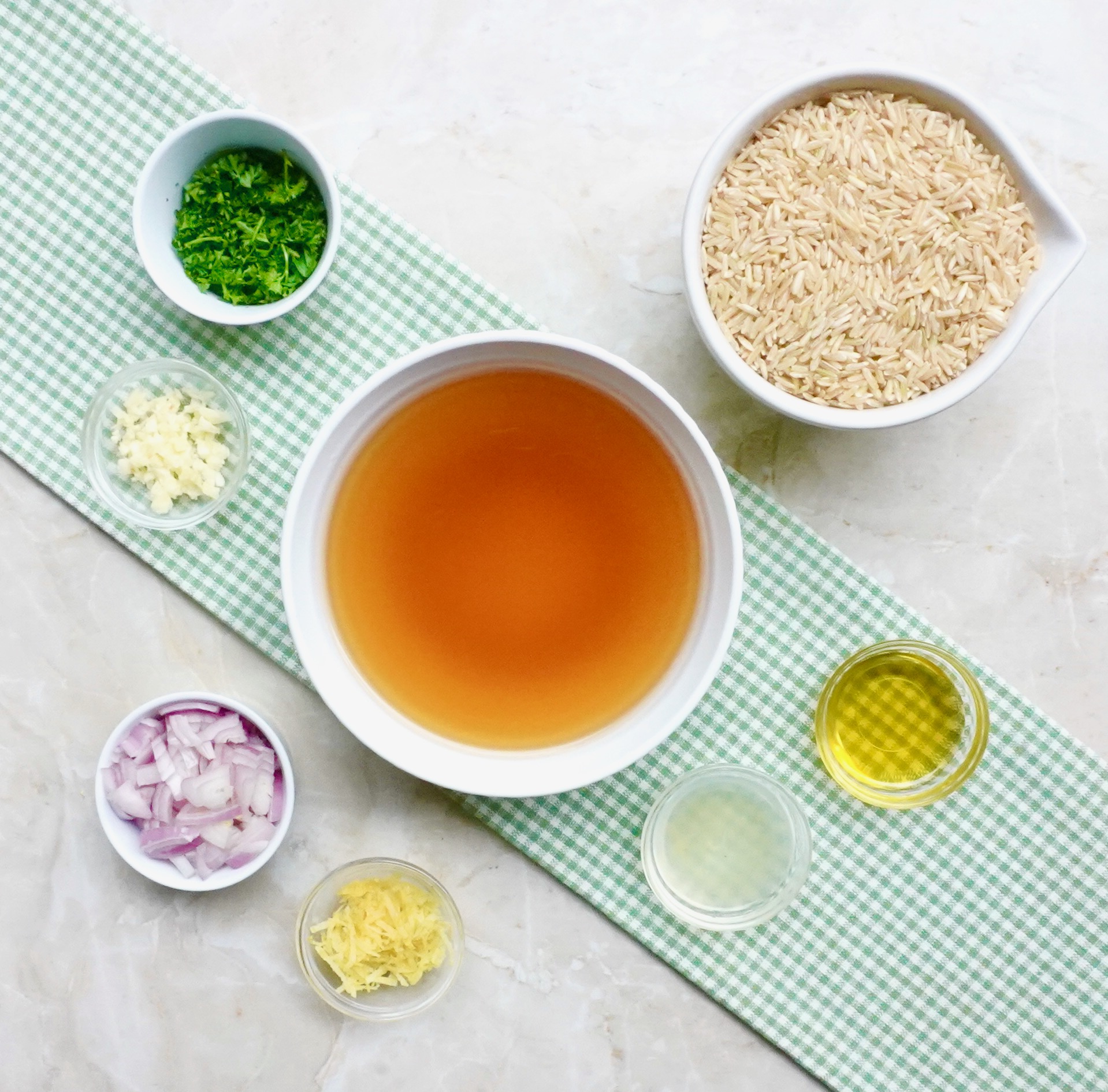 Lemon Parsley Brown Rice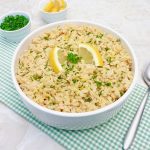 Print This
Ingredients
1 tablespoon olive oil

1 small shallot, chopped

1 clove garlic, minced

1 ½ cups brown rice

3 ¾ cups vegetable broth

2 tablespoons fresh parsley, chopped

2 tablespoons lemon zest

1 tablespoon lemon juice
Instructions
Add the oil to a medium saucepan and heat over medium low heat.
Add the shallots and the garlic. Cook for 2 minutes until they begin to soften.
Add the rice, and vegetable broth. Stir to combine.
Over high heat, bring the mixture to a boil.
Turn the heat to the low setting and cover the pan. 
Cook over low heat for 45 minutes. Resist taking the cover off as it disturbs the cooking process.
Check and make sure that the rice is no longer crunchy. If it is add a ¼ cup of broth, cover and let it cook for a few more minutes.
Turn off the heat.
Let the rice sit covered for 10 minutes.
Fluff the rice with a fork.
Stir in the parsley, lemon zest and lemon juice. Serve warm.