Chicken Brown Rice Soup is a great recipe to start the New Year off with. It is warm and comforting and everything that you want in a chicken soup, plus it has an added bonus because it is healthy.
Brown rice is not processed so it is considered to be healthier. It has fiber, vitamins and minerals which are found in the bran and germ. White rice has both of those removed during processing and loses all the benefits. The fiber in the brown rice will help to keep you full longer and in turn, you will eat less!  Win, win right?
Chicken Brown Rice soup is easy to make and freezes well. Make a batch and have healthy lunches all week!
If you like chicken soups check out Chicken Noodle Soup, Lemon Chicken Rice Soup, Chicken Tortilla Soup ,Lemon Chicken Soup and Chickarina Soup.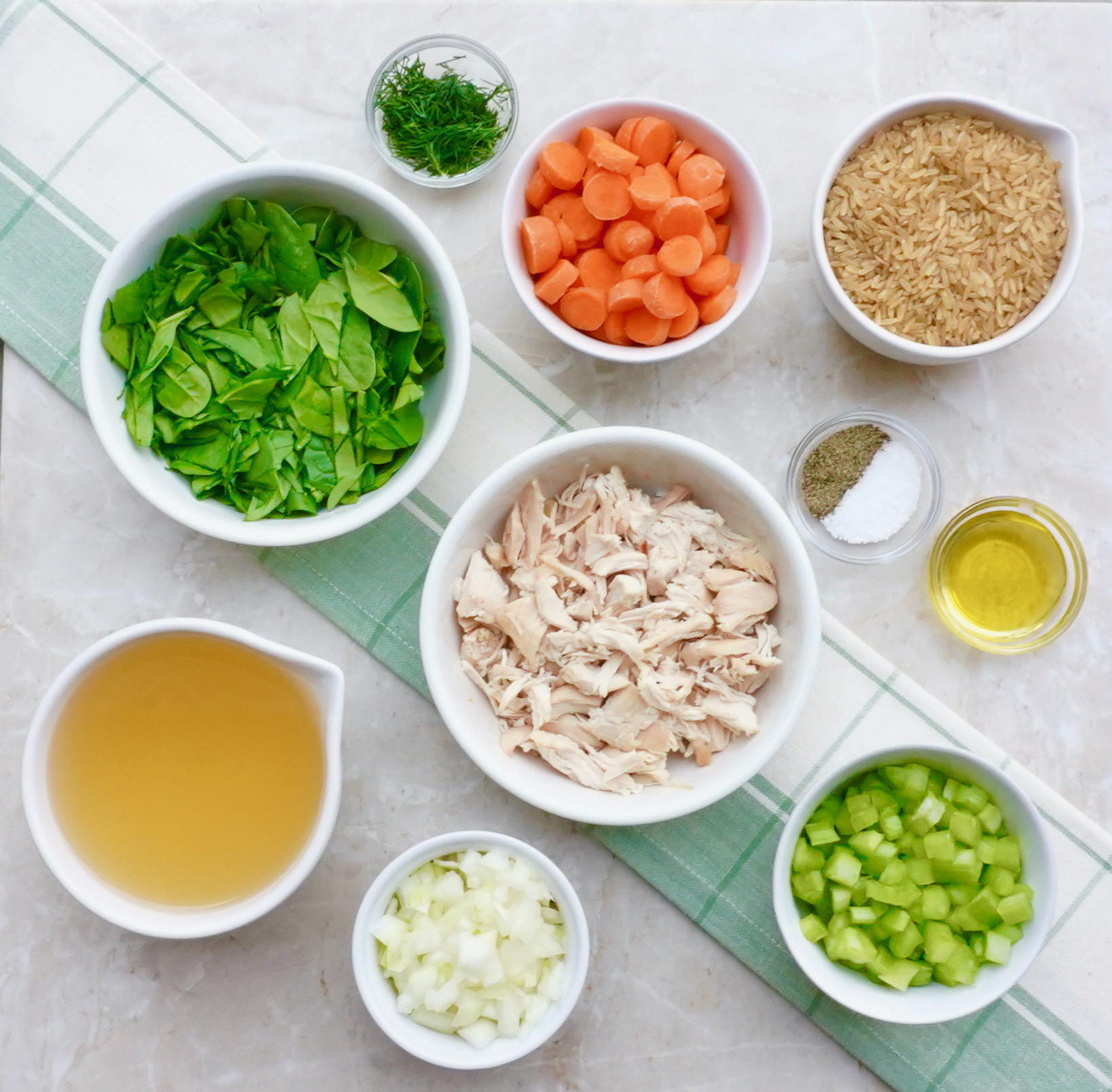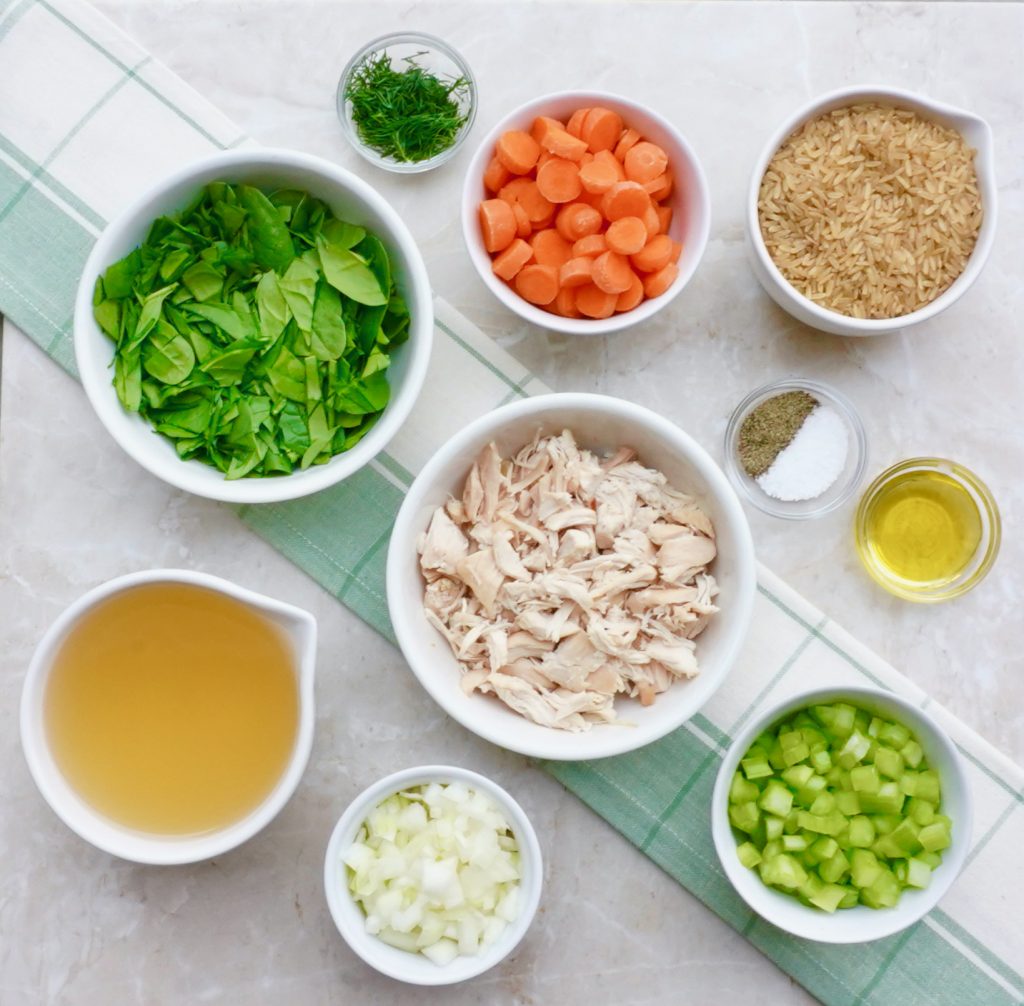 Chicken Brown Rice Soup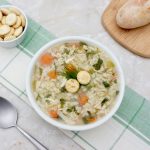 Print This
Ingredients
1 tablespoon olive oil

1 small onion, diced

4 medium carrots, sliced

2 celery stalks, diced

8 cups chicken stock

1 cup brown rice

2 cups baby spinach, chopped

1 tablespoon fresh dill, chopped

2 cups cooked chicken, shredded (2 large boneless chicken breasts) *see instructions

salt and pepper to taste
Instructions
To poach the chicken breasts, place the breasts into a medium size saucepan and cover with water. Bring to a boil. Reduce the heat to medium low and simmer until the breasts are no longer pink in the center, about 20 minutes. Remove the  chicken from the water using a slotted spoon and shred with a fork.
Add the olive oil to a large stock pan and heat over medium low heat. Add the onion, carrots and celery and cook for 4-5 minutes until the onion begins to become translucent.
Add the chicken broth and rice to the pan. Bring to a boil, then reduce the heat to low and simmer for 35-40 minutes, until the rice is tender.
Add the chicken, spinach, and dill and simmer for an additional 5 minutes until the spinach is wilted and the chicken is heated through.
Taste and add salt and pepper if desired.