Molten Chocolate Cakes are one of the best chocolate desserts of all. Served warm from the oven, they have an outer cake shell and a rich chocolate center that flows out like lava.
These cakes are not overly complicated to make but there are a couple things that are key to your success. The eggs and yolks need to be beaten for several minutes. You should use an electric mixer. They will increase in volume and become thick and foamy. You want the color to be a very pale yellow and they should be firm enough that the beaters leave marks in the mixture.
The second thing that is crucial to success is that you serve them immediately after removing them from the oven to get the flowing center. If you let them sit when you remove them from the oven, they will continue to cook and the center will become firm.
It's all about the chocolate in this recipe so try to buy the best quality you can find. I used Callebaut chocolate which is from Belgium.
You will also need 4 six ounce ramekins.
If you like a rich chocolate dessert you should also check out Chocolate Brioche Bread Pudding, Flourless Chocolate Cake, Mexican Chocolate Pudding Cake, and Chocolate Pots de Creme.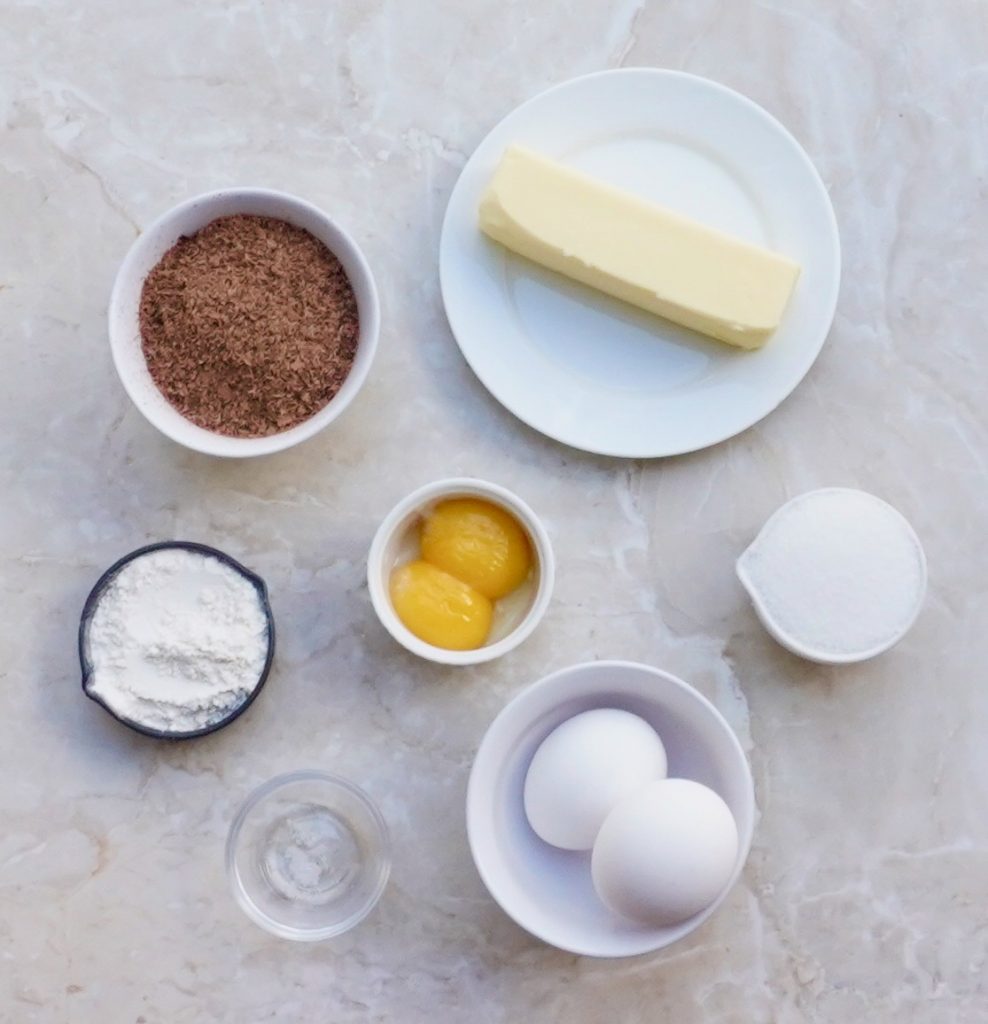 Molten Chocolate Cakes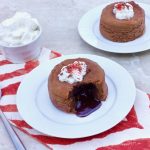 Print This
Ingredients
1 stick unsalted butter

¾ cup good quality chocolate, grated

2 eggs

2 egg yolks

¼ cup sugar

pinch of salt

¼ cup all purpose flour

extra butter or vegetable shortening to grease the ramekins
Instructions
Preheat your oven to 450 degrees
Use butter or vegetable shortening to completely coat the insides of your ramekins. Sprinkle flour lightly over the ramekin.  Turn it and tap it to make sure the entire inside is coated. The flour will allow you to see if you missed a spot with the butter or shortening. If you have spots, you must add more butter and then more flour. You want to be sure that the cakes will easily release from the ramekins.
Melt the butter in a small saucepan over low heat. This will take about 2 minutes.
Remove the pan from the heat and stir in the grated chocolate. Whisk until it is melted and smooth.
In a large bowl, beat the eggs and egg yolks with the sugar and salt with an electric mixer. It will take about 5 minutes to achieve a pale yellow, thick consistency that has doubled in volume.
Fold the chocolate butter mixture and flour gently into the eggs. Folding is a gentle process of turning the mixture up and over so the eggs are no deflated. Do not stir them. If you have never done this before check out folding eggs into batter to learn the process.
Spoon the mixture evenly between the ramekins.
Bake for 12 minutes.
Remove from the oven and serve at once. Turn the ramekins over onto serving plates and garnish with whipped cream or ice cream.