Spicy Black Beans are an easy to make pantry recipe. They are ready in minutes and full of flavor. They can be eaten on their own topped with some sour cream or they can be eaten as a side dish. They will go great with Mexican foods like quesadilla and tacos but will also pair nicely with eggs for breakfast.
Black Beans are a good source of fiber and protein. You can use them to fill some of your daily protein requirements in an economical way.
If you are a fan of Spicy Black Beans you might also like, Black Bean Corn Salsa and Black Bean Pepper Quesadilla.
Boston Baked Beans is another recipe that you may want to try.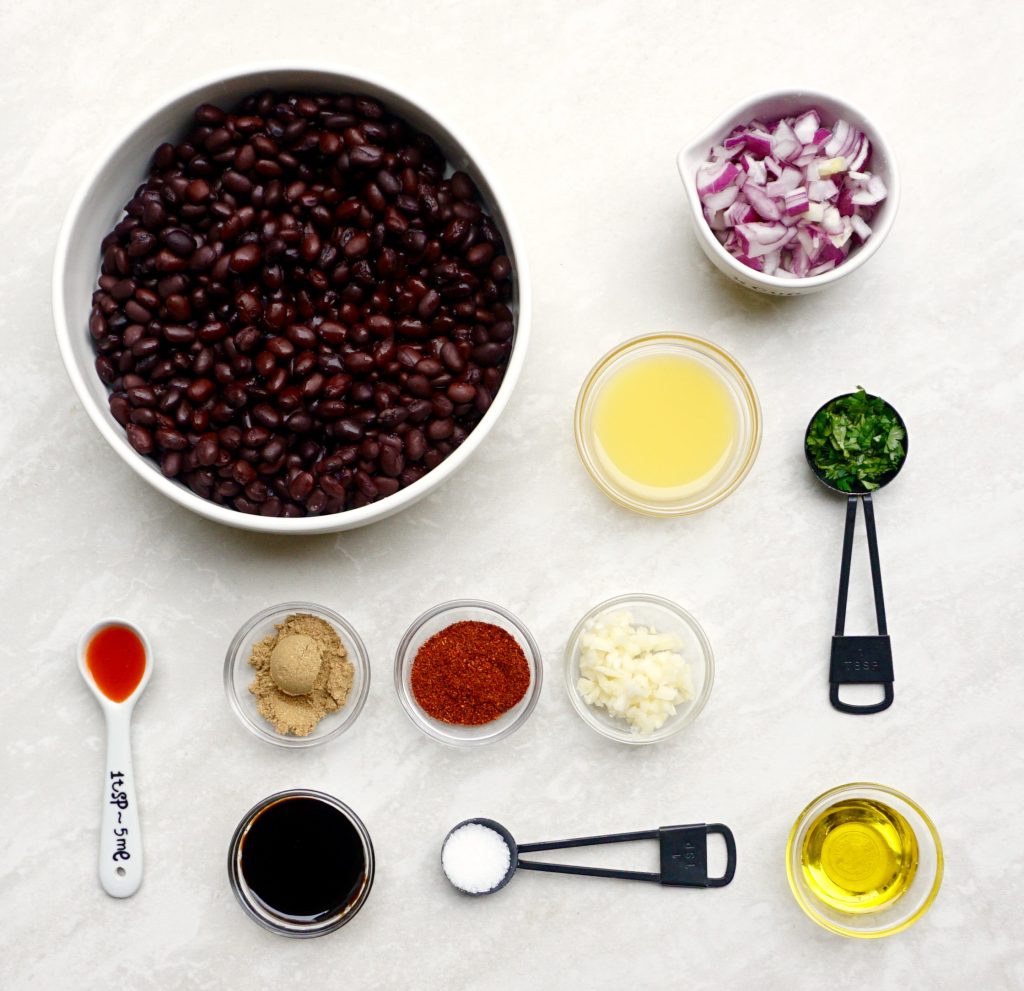 Spicy Black Beans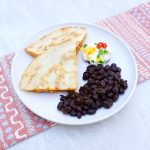 Print This
Ingredients
1 tablespoon olive oil

½ cup red onion, diced

2 cloves garlic, minced

2 -15.5 ounce cans black beans

2 tablespoons orange juice

1 tablespoon molasses

1 tablespoon fresh cilantro chopped, or 1 teaspoon dried cilantro

1½  teaspoons chili powder

1½  teaspoons cumin

1 teaspoon hot sauce

½ teaspoon kosher salt, or to taste
Instructions
Make sure that you drain and rinse the beans.
Heat the olive oil in a large saucepan that has a cover, over medium low heat.
Add the red onion and garlic to the pan and cook, stirring often, for 2 minutes until they being to soften.
Add the beans to the pan with the orange juice, molasses, cilantro, chili powder, cumin, hot sauce and kosher salt.
Combine everything well. Cover the pan.
Let the beans simmer for 5 minutes. Add a couple tablespoons of water if they have dried out a bit. Remove from the heat and serve.
Do not overcook the beans or they will start to break down.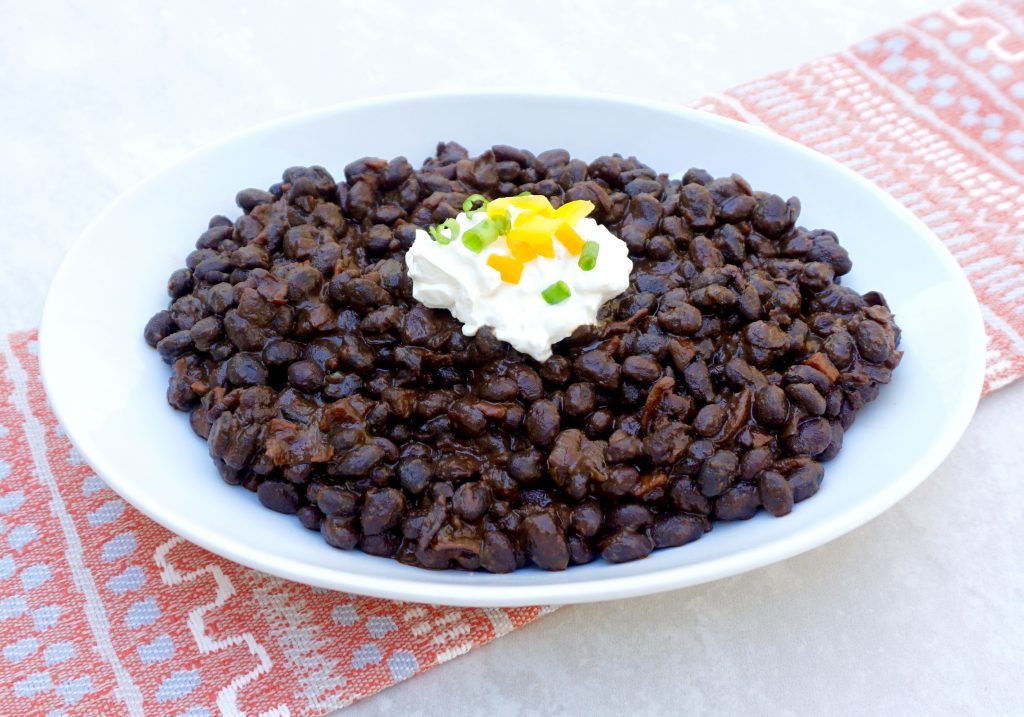 Spicy Black Beans are great for breakfast too!