Tomato Broccoli One Pot Pasta is a great Meatless Monday meal. It is creamy and flavorful. Ricotta and Parmesan cheeses add some protein. The combination of fresh broccoli and sun dried tomatoes work really nicely together. The best part though is that it is super easy to make in one pot!
Tomato Broccoli One Pot Pasta is a great weeknight dinner option. It will come together from start to finish in under 25 minutes and you will only have one pot to wash. A comforting meal with very little effort.
If you'd like another easy one pot pasta dish, check out Lemon Asparagus Pasta.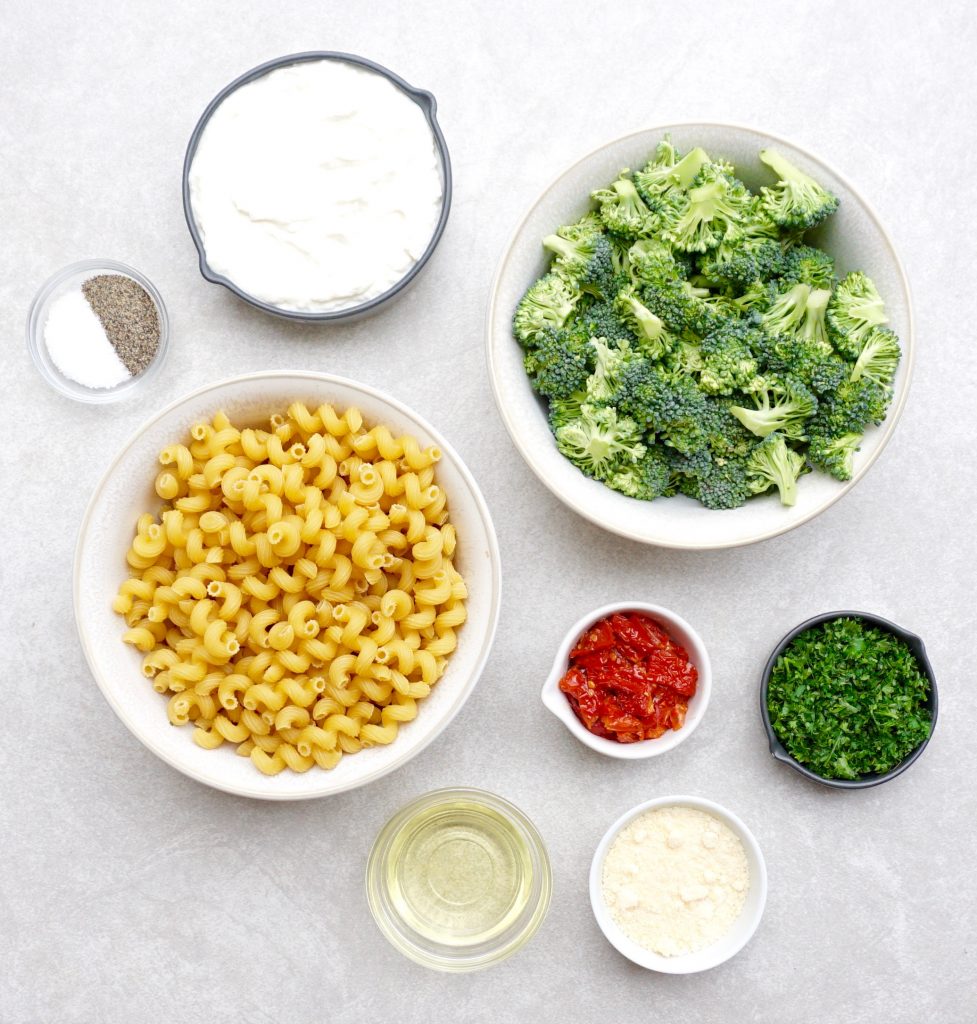 Tomato Broccoli One Pot Pasta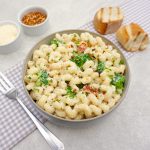 Print This
Ingredients
1 pound Cavatappe pasta or any short, tubular pasta

2 tablespoons olive oil

3 cups fresh broccoli cut into fleurettes

¼ sun dried tomatoes packed in oil, chopped

1 cup ricotta cheese

1 tablespoon fresh parsley, chopped fine

¼ cup parmesan cheese

1 cup reserved pasta water (very important)

Salt and pepper to taste
Instructions
Bring a large pot of salted water to a boil. Cook the pasta for al dente texture, according to package instructions.
2 minutes before the pasta is fully cooked, add the broccoli to the pot and cook with the pasta.
Reserve 1 cup of the pasta water for finishing.
Drain the pasta and broccoli.
Return the drained pasta and broccoli to the pan.
Add the olive oil, ricotta, parsley and parmesan cheese. Combine well.
Turn the heat to medium low and stir in the reserved pasta water. Heat through for 2-3 minutes,stirring until creamy.
Season with salt and pepper to taste.
Serve at once.