Garlic Knots are a type of garlic bread snack that were originally made in Brooklyn New York. They are commonly made in pizza shops as they are made from pizza dough. Strips of dough are tied into knots then brushed with melted butter, fresh garlic, parsley and parmesan cheese.
Garlic Knots are easy to make at home. You can purchase already made pizza dough and put these together in minutes. They are a great snack on their own and would pair well with Italian soups, pastas, and chicken dishes.
When you buy the pizza dough, pick up some extra and make Breakfast Pizza in the morning. You might also like Parmesan Bread Bites.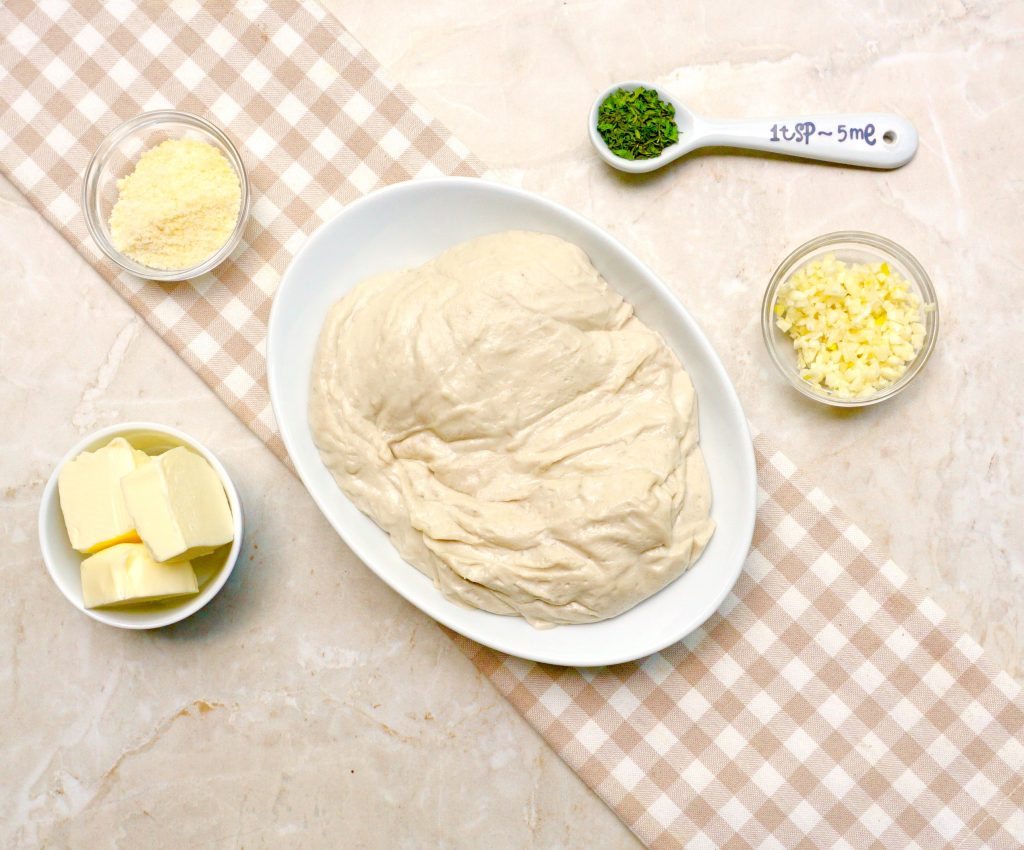 Garlic Knots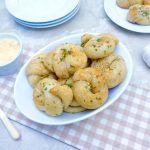 Print This
Ingredients
1 pound pizza dough

4 tablespoons butter, melted

3 gloves garlic, minced very fine

1 teaspoon dried parsley

2 tablespoons grated parmesan cheese
Instructions
Roll the pizza dough into a rectangle that measures 12" x 5". Cut strips across the dough 1" wide. You will end up with 12 strips that are 5 inches long. Place each strip in your hands and roll it between your palms back and forth to lengthen it to 8 inches. A ruler is handy to have on hand while doing this!
Take the 8" long strips, pick them up and tie it into a knot. You will have a knot in the center and  two ends sticking out. Take one of the ends and tuck it through the center of the knot. Take the other end and tuck it underneath the knot.
Place the knots on a baking sheet that has been slightly greased. Cover the knots lightly with plastic wrap. Let them rise until they have doubled in size. This will take about 30 minutes. 
Heat your oven to 375 degrees.
Combine the melted butter with the garlic and parsley in a small bowl. Lightly brush it over the tops of each knot. Sprinkle the parmesan cheese evenly over the knots.
Place the knots on a rack in the center of the oven. Bake for 15-20 minutes until they are golden brown on top.