Tuscan Bean Soup is an easy to make, healthy soup. It is made with lots of ingredients that you may already have in your pantry and fridge. It is a hearty, comforting soup without loading in the calories.
This soup is a vegan recipe. I suggest serving it topped with Parmesan cheese but that is entirely optional.
With a cooking time of under 30 minutes, Tuscan Bean Soup could easily be a weeknight dinner option. If you like healthy and hearty plant based soups, check out Mediterranean Vegetable Soup, Quinoa Vegetable Soup,  Lentil Soup and Tomato Rice Soup.
You can also check out 10 Simple Vegan Soups.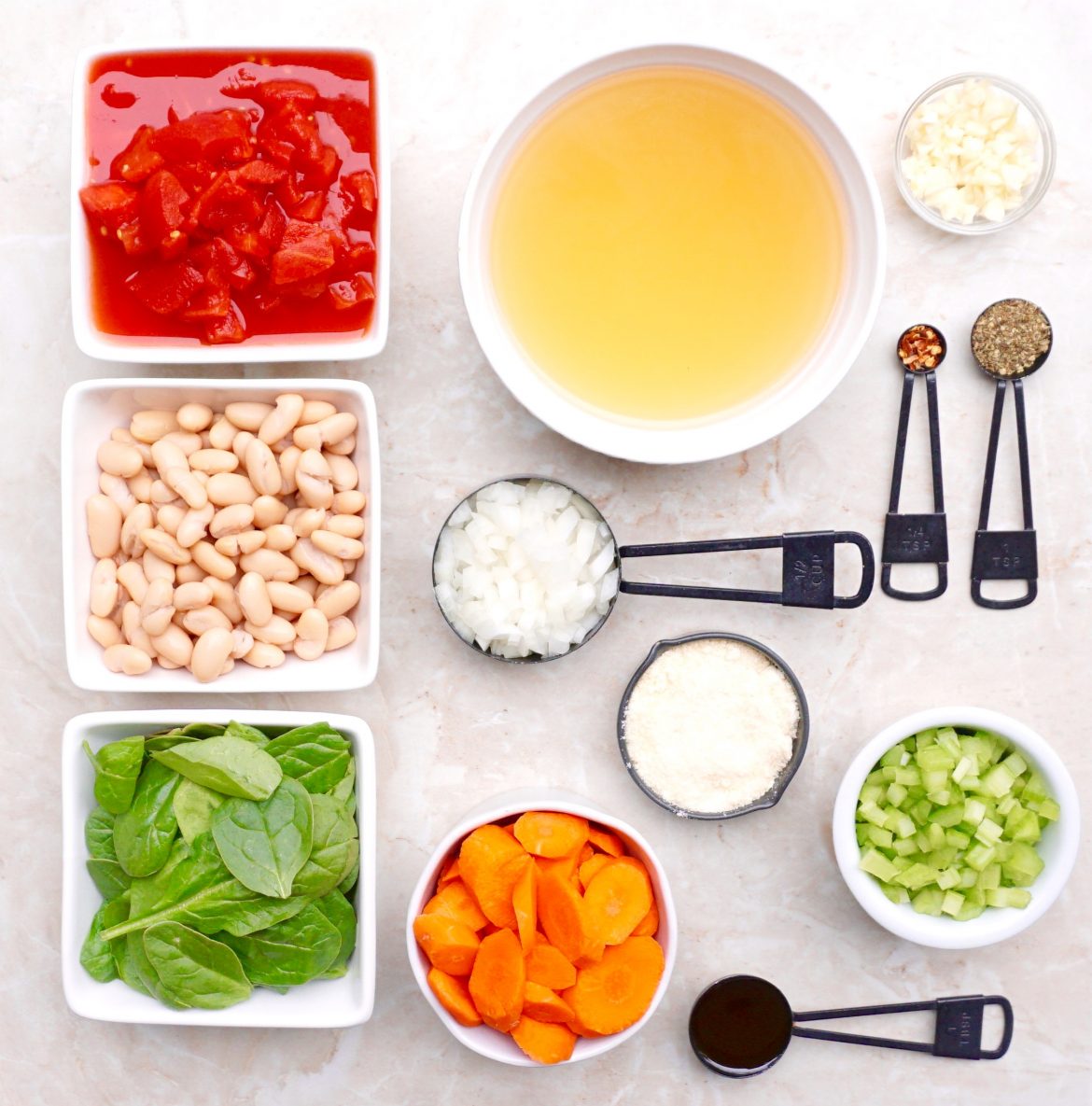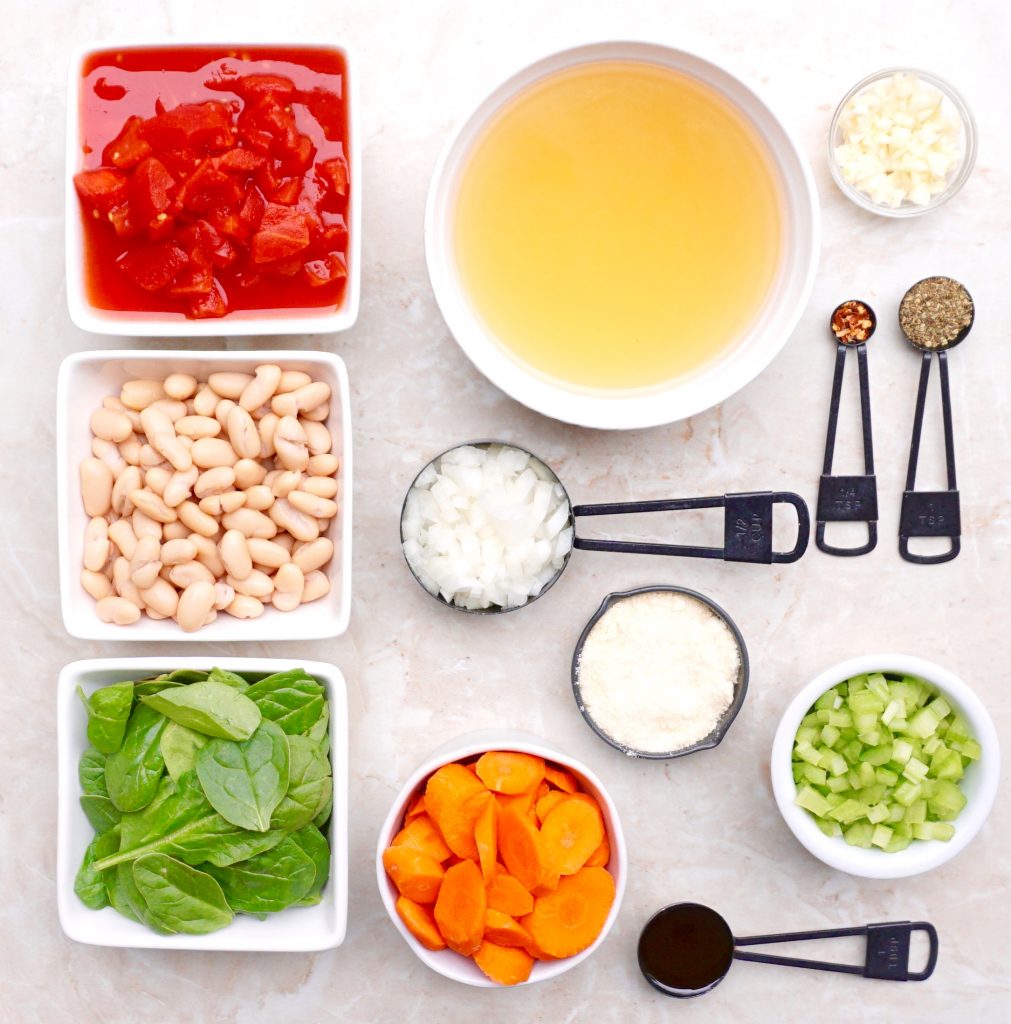 Tuscan Bean Soup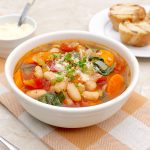 Print This
Ingredients
1 tablespoon olive oil

½ cup chopped yellow onion

2 cloves garlic, minced

2 large carrots, peeled and sliced

2 stalks celery, diced

15 ounce can cannellini beans

15 ounce can diced tomatoes

4 cups vegetable or chicken stock

1 teaspoon dried oregano

¼ teaspoon crushed red pepper

2 cups baby spinach

½ cup parmesan cheese for serving (optional)
Instructions
Add the olive oil to a large stockpot and set the heat to medium low.
Add the onions. garlic, carrots and celery. Cook for 5 minutes, stirring occasionally until they are slightly softened.
Add the beans, tomatoes, stock, oregano and crushed red pepper to the pot. Raise the heat to high to bring the soup to a boil. Lower the heat down to low and simmer for 20 minutes.
Add the spinach and stir until it is wilted.
Serve with the parmesan cheese on the side.