Mediterranean Vegetable Soup is a healthy, vegan meal that is perfect for either lunch or dinner. This tomato based soup is a bit of a twist on a classic vegetable soup because we are adding beans.
The addition of cannellini beans adds protein and makes the soup hearty and filling. It is made with carrots ,celery, zucchini, spinach, and onions. It's a great way to eat your veggies! 
Mediterranean Vegetable Soup is easy to make and well worth the effort. It's a great meal prep for work day lunches.
If you are interested in other hearty, plant based soups check out Lentil Soup , Quinoa Vegetable Soup and Tomato Ramen Soup.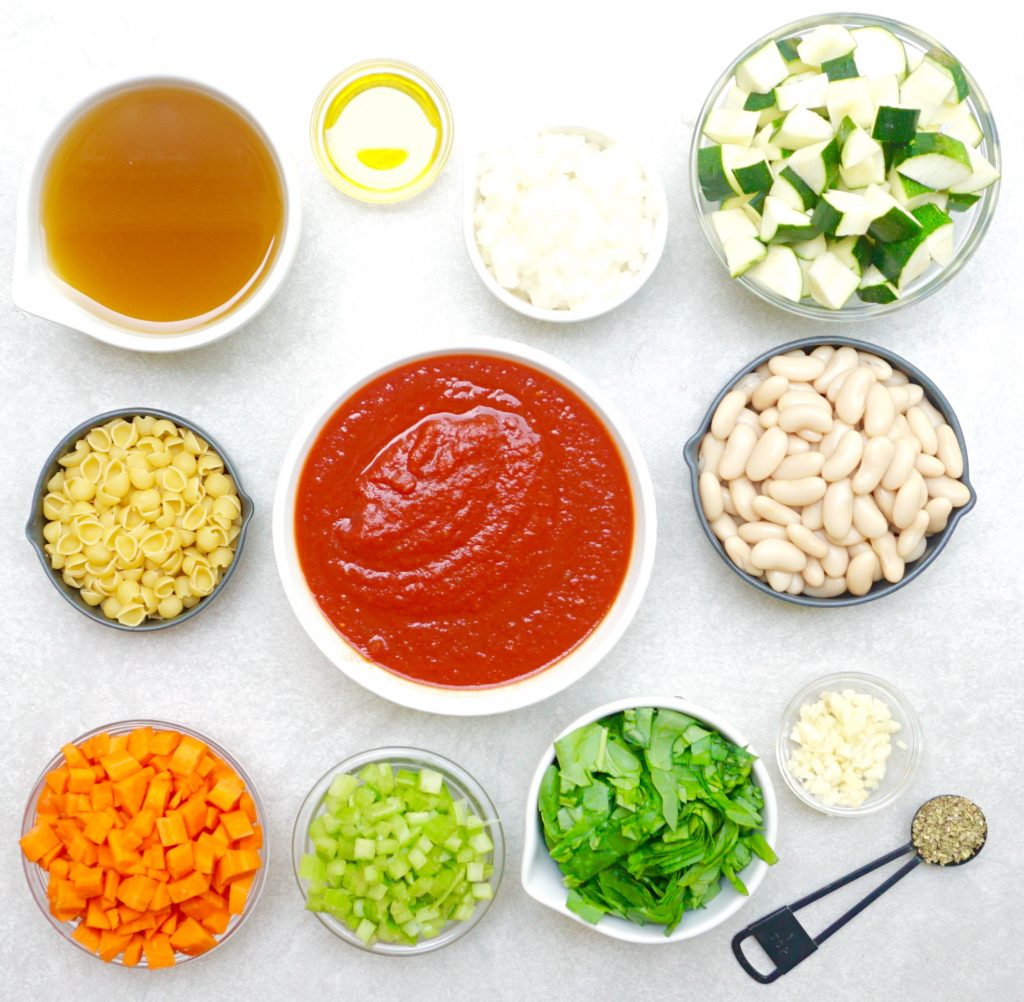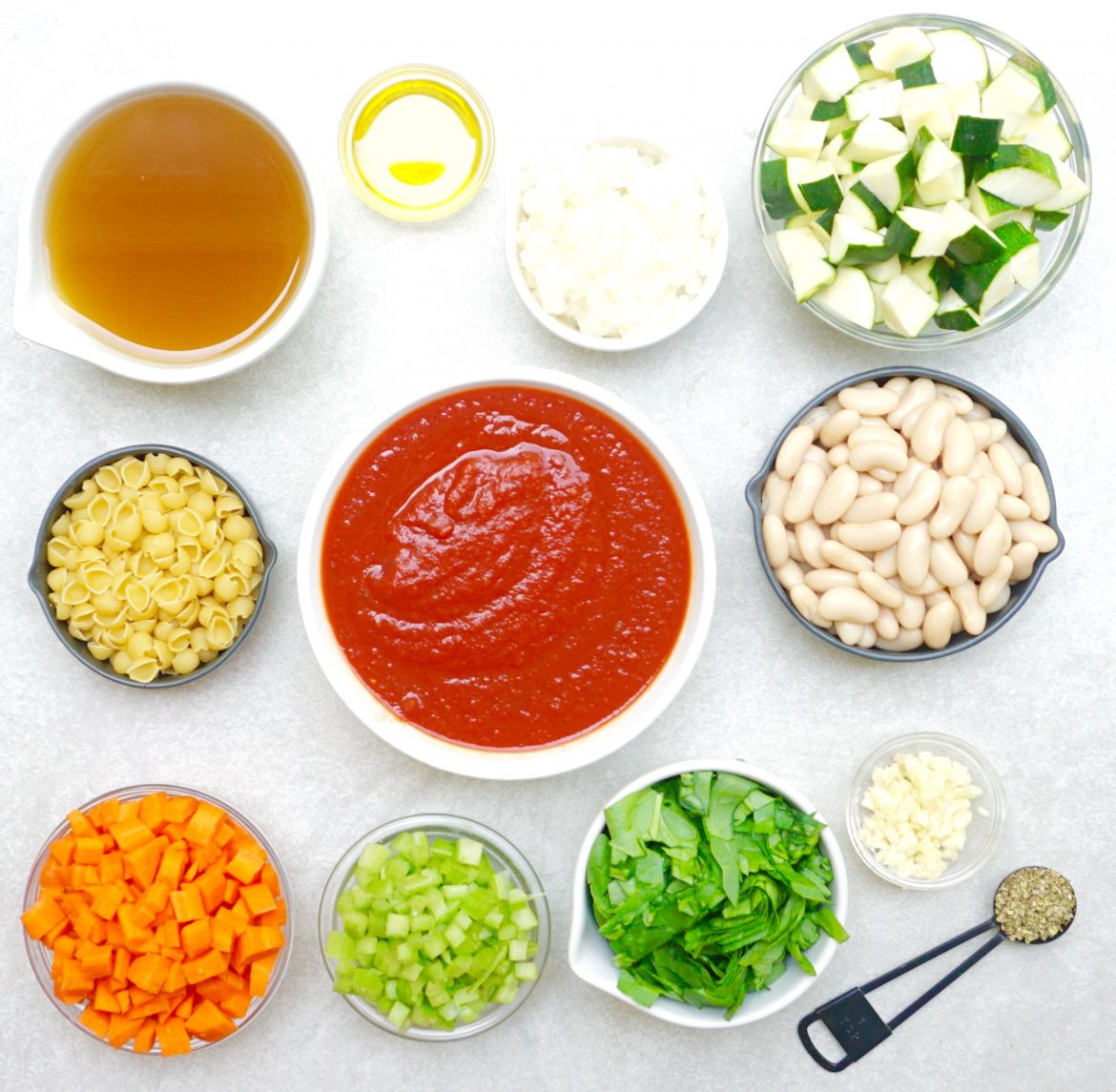 Mediterranean Vegetable Soup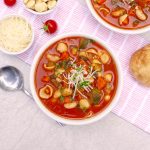 Print This
Ingredients
1 tablespoon olive oil

2 carrots, diced

2 celery stalks, diced

½ cup yellow onion, diced

2 small zucchini, diced

2 cloves garlic, minced

28 ounce can crushed tomatoes

32 ounce vegetable broth

15 ounce can cannellini beans, drained and rinsed

1 teaspoon dried oregano

½ cup small shell pasta

1 cup fresh baby spinach, stems removed and chopped
Instructions
Heat the olive oil over medium low heat. Add the carrots, celery, onion,  zucchini and garlic. Cook until the vegetables begin to become tender, about 5 minutes.
Add the crushed tomatoes and vegetable broth. Raise the heat to high and bring to a boil. 
Reduce the heat to medium low and add the beans and oregano. Simmer for 20 minutes, uncovered.
Add the shell pasta and cook for an additional 8 minutes.
Stir in the baby spinach and cook for a minute until it wilts.