Savory Baked Lemon Ricotta Cheese is a simple appetizer that can be served on its own or added to a cheese board. It is creamy, zesty, and bursting with subtle lemon flavor. It is a great recipe to put together ahead of time and bake when you are ready to serve it. Whether you're hosting a dinner party or simply craving a delicious snack, this recipe is a winner.
This savory cheese spread is seasoned with garlic, herbs, Romano cheese and a hint of lemon zest, It would be delicious served with crusty bread, crackers, Air Fryer Pita Chips or sliced fresh vegetables.
If you like Savory Baked Lemon Ricotta Cheese, you might also like Sun Dried Tomato Baked Ricotta.
The creamy texture of ricotta is a good addition when baking cakes. Ricotta cake is delicious with fresh fruit and fresh berries. Check out Blueberry Peach Ricotta Cake, Cranberry Orange Ricotta Cake and Strawberry Ricotta Cake. Ricotta is also a good addition in this Strawberry Ricotta Dutch Baby.
SOME THINGS TO KNOW: FAQ'S
INGREDIENT FACTS:
Do you know that you can make Ricotta Cheese yourself with a few simple ingredients? You just heat some fresh milk and cream with a bit of salt over low temperature almost to a boil then add some vinegar or lemon juice. It is then strained to remove the excess liquid and you can control the moisture content to achieve the perfect balance by straining for less or more time.
Read There is More Than One Way to Zest a Lemon to learn the different ways you can do this.
SPECIAL EQUIPMENT NEEDED:
2.5 cup or larger baking pan or ramekin
Large bowl
Whisk or wooden spoon
Microplane grater, Channel knife or small box grater to grate the lemon peel.
SUBSTITUTIONS:
​If you don't have whole milk ricotta cheese, you can use part-skim ricotta cheese as a substitute. The texture may be slightly different, but it will still be delicious.
 Parmesan or Asiago are the types of cheese that would make the best replacement for Romano. They are all types of Italian cheese.
 If you don't have fresh thyme or rosemary, you can use dried herbs. Just remember that dried herbs are more potent, so use them sparingly. Use ¼ teaspoon of each.
 Adjust the amount of crushed red pepper flakes according to your spice preference. You can also omit them if you prefer a milder flavor.
If you do not have fresh garlic, you can use ½ teaspoon of garlic powder.
HOW TO STORE SAVORY BAKED LEMON RICOTTA CHEESE:
Leftover baked lemon ricotta cheese can be kept in the refrigerator for up to 3-4 days. Allow the baked ricotta cheese to cool to room temperature if it isn't already.Cover the baking dish tightly with plastic wrap or aluminum foil, ensuring there are no openings for air to get in or place it into an airtight container.
You can freeze the ricotta in an airtight freezer container of freezer bag for up to 3 months. Defrost the ricotta in the refrigerator.
HOW TO REHEAT SAVORY BAKED LEMON RICOTTA CHEESE:
Preheat your oven to 350°F (175°C). Place the ricotta into a baking dish.Cover the dish with aluminum foil to prevent excessive browning.
Reheat in the preheated oven for about 15-20 minutes, or until it's heated through. Check the center to ensure it's hot.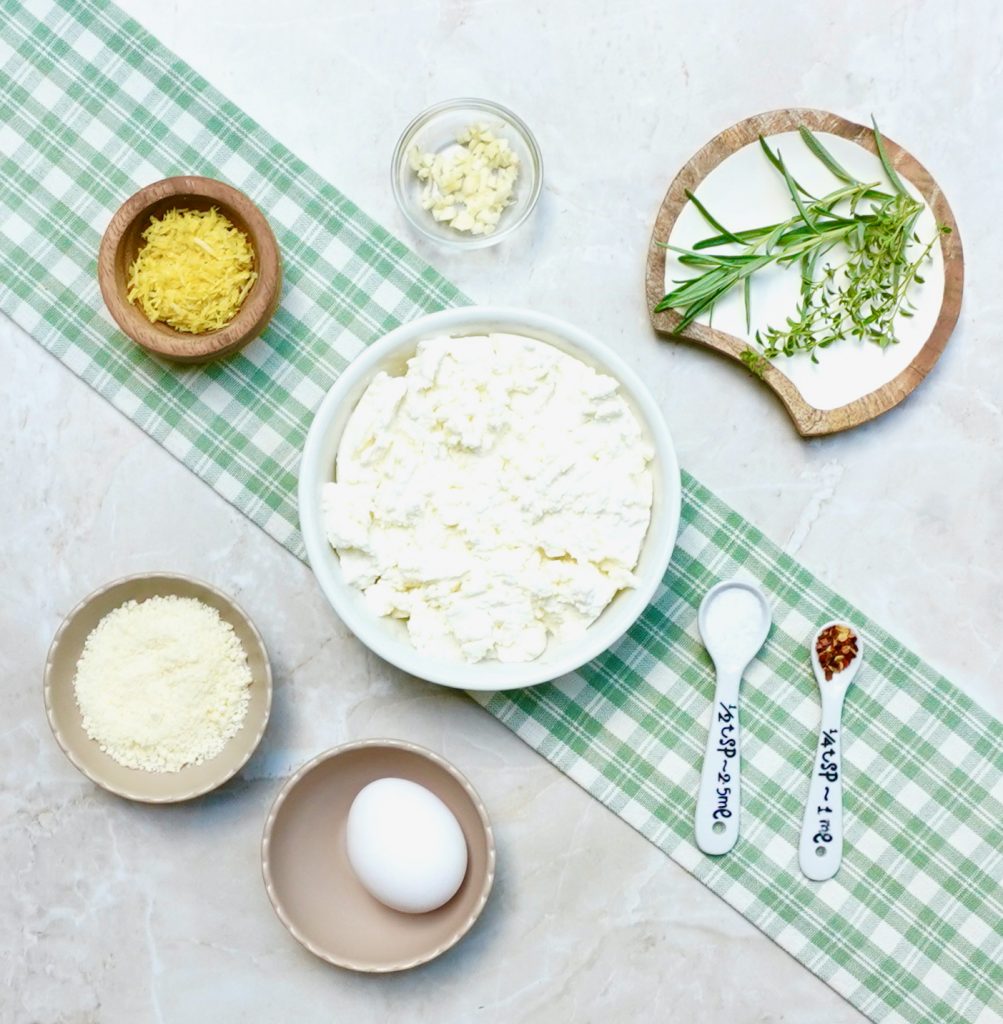 Beat the egg in a large bowl.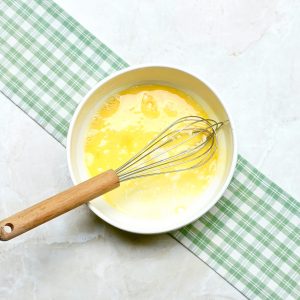 Add the ricotta, garlic, Romano cheese, lemon zest, thyme, rosemary, salt and red pepper flakes.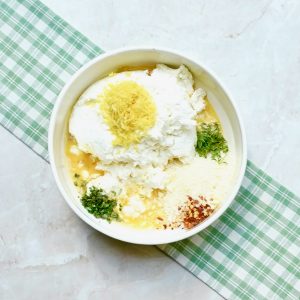 Whisk or stir the ingredients to combine.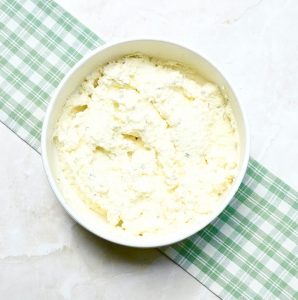 Spoon the mixture into a ramekin or baking dish that holds 2.5 cups.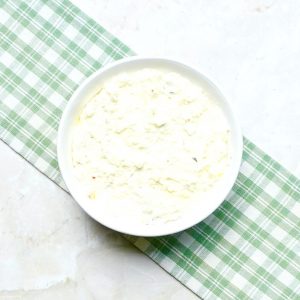 Savory Baked Lemon Ricotta Cheese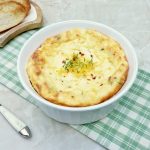 Print This
Ingredients
1 large egg

2 cups whole milk ricotta cheese

1 garlic clove, minced

¼ cup grated Romano cheese

2 tablespoons lemon zest

1 teaspoon fresh thyme leaves

1 teaspoon fresh rosemary

½ teaspoon kosher salt

¼ teaspoon crushed red pepper flakes

*olive or vegetable oil to grease the baking pan
Instructions
Preheat the oven to 375°F (190°C).
Beat the egg in a large mixing bowl.
Add the ricotta cheese, minced garlic clove, Romano cheese, lemon zest,  fresh thyme leaves, fresh rosemary, kosher salt and red pepper flakes. Combine the ingredients well.
Transfer the ricotta mixture to a small baking dish which you have lightly brushed with olive oil, spreading it evenly.
Place the baking dish in the preheated oven and bake for 25-30 minutes or until the edges are golden brown and the center is set.
Remove the baked cheese from the oven and let it cool for a few minutes before serving.
Serve with your favorite crackers, toasted bread, or vegetable sticks. Garnish with extra thyme leaves and lemon zest for an extra burst of flavor.