Ricotta Stuffed Shells are an easy to make, baked pasta dish. They have basically the same ingredients and flavor as a cheese lasagna with a fraction of the work.
Filled with ricotta and parmesan cheese, this creamy and comforting meal can be partially made ahead and then baked when you are ready to serve it. Pair it with some bread and a simple salad and you are good to go!
Ricotta Stuffed Shells are great for an easy weeknight dinner. They will be ready from start to finish in under an hour.  Lasagna Soup is another recipe with classic lasagna flavors that is made in one pot in 35 minutes.
Ricotta Cheese is easily made at home with just a few ingredients.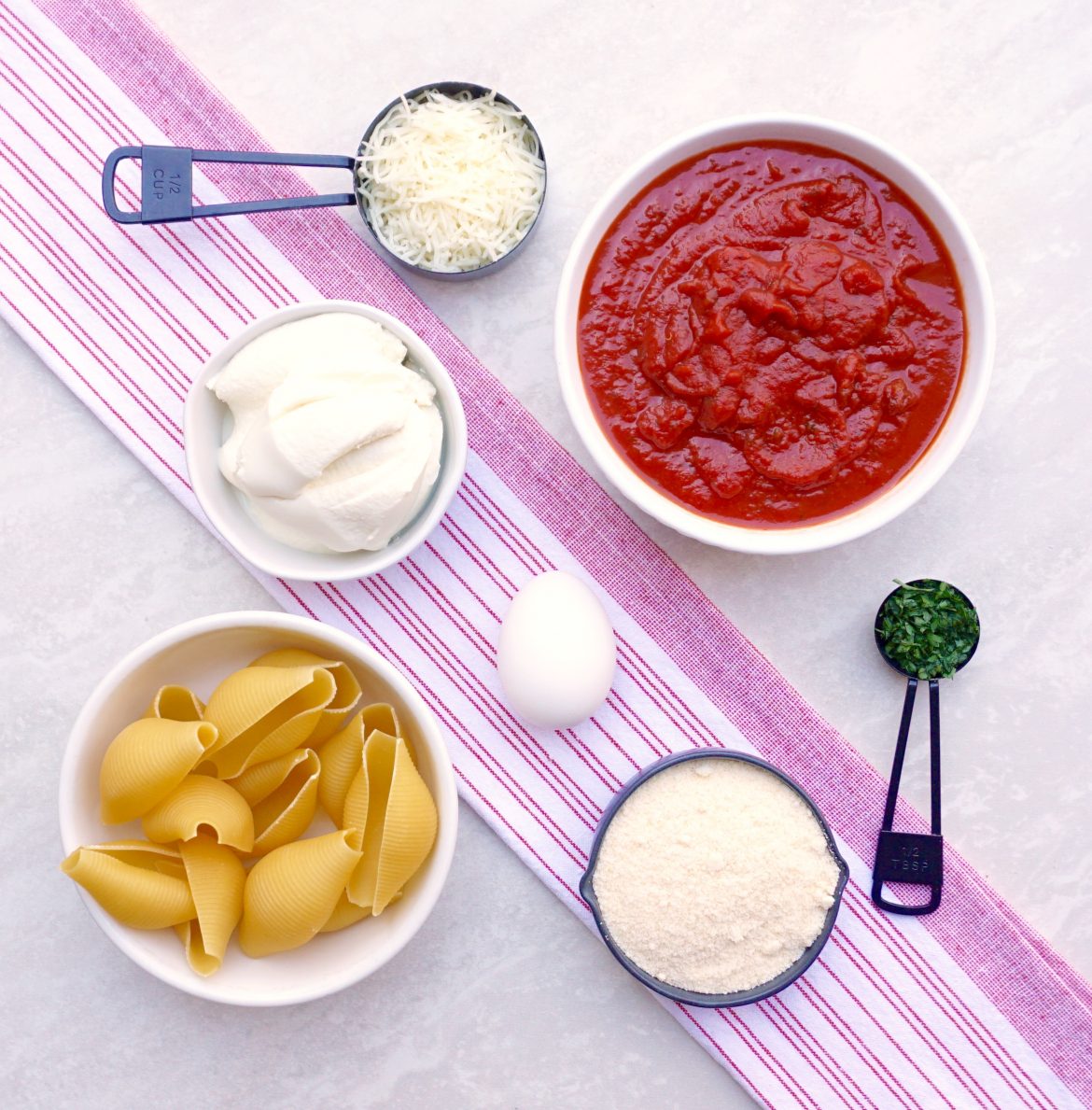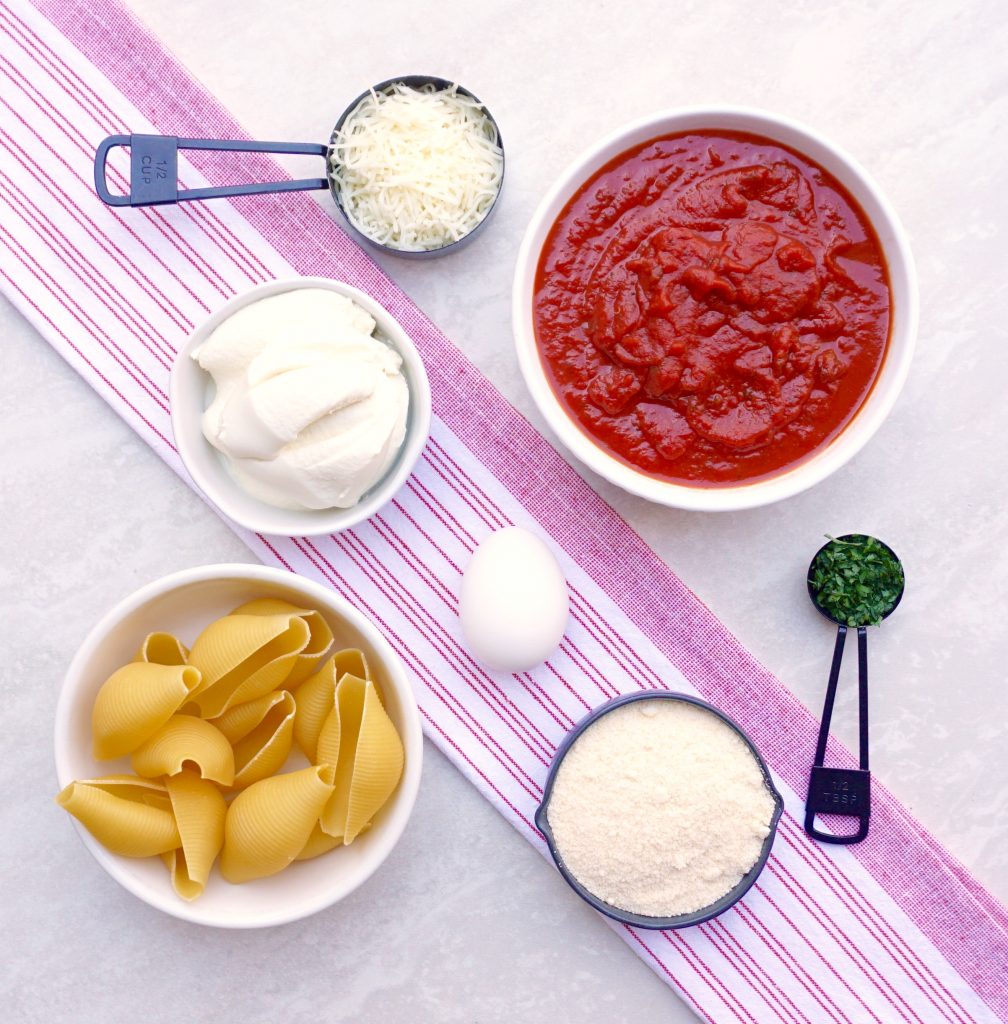 Ricotta Stuffed Shells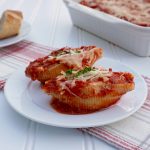 Print This
Ingredients
12 jumbo pasta shells

15 ounce ricotta cheese, whole or skim

1 large egg, beaten

½ cup parmesan cheese, divided

1 tablespoon fresh parsley, chopped or 1 teaspoon dried parsley

2 cups marinara sauce

½ cup shredded mozzarella cheese
Instructions
Heat a large pot of water on high heat until it comes to a boil. Add the shells and cook them for 9 minutes. They will still be a bit firm which is what you want. They will continue to cook during the baking process.
Drain the shells and rinse them with cold water.
While the shells are cooking, preheat your oven to 350 degrees.
In a medium bowl combine the ricotta cheese, ¼ cup of the parmesan cheese, egg and parsley. 
Spoon a small amount of the marinara sauce into a 9 inch baking dish. You just want it to lightly cover the bottom of the baking dish.
Spoon 2 tablespoons of the ricotta filling into each shell and place them into the pan.
Spoon the marinara sauce over the tops of the stuffed shells.
Sprinkle the remaining ¼ cup of parmesan cheese evenly over the shells. Sprinkle the mozzarella cheese over the parmesan evenly.
Bake covered with foil for 20 minutes. Remove the foil and bake for an additional 10 minutes or until lightly browned and bubbly.
You can assemble this a day ahead. Cover and refrigerate until you are ready to bake it. It may require a few additional minutes in the oven because it is cold.