Ricotta Cheese is something that you can make at home using pantry ingredients. . It is incredibly easy, fast and tastes much fresher than the store bought brands.
You do not have to use cream if you do not want to. For a lower fat version use all milk. You just need the dairy and acid to create the cheese.
When I started to read that store bought ricotta has gums and stabilizers like carrageenan, I made the decision to never buy it again. If I cannot pronounce something, I surely do not want to be eating it.
Ricotta Cheese is great in both sweet and savory recipes. Check out Ricotta Stuffed Shells,Honey Ricotta Grilled Peaches, Lemon Ricotta Waffles, Sun Dried Tomato Baked Ricotta, Strawberry Ricotta Cake, Strawberry Ricotta Dutch Baby, Orange Ricotta Cookies,  Pumpkin Spice Ricotta Cookies,and Baked Ricotta Gnocchi.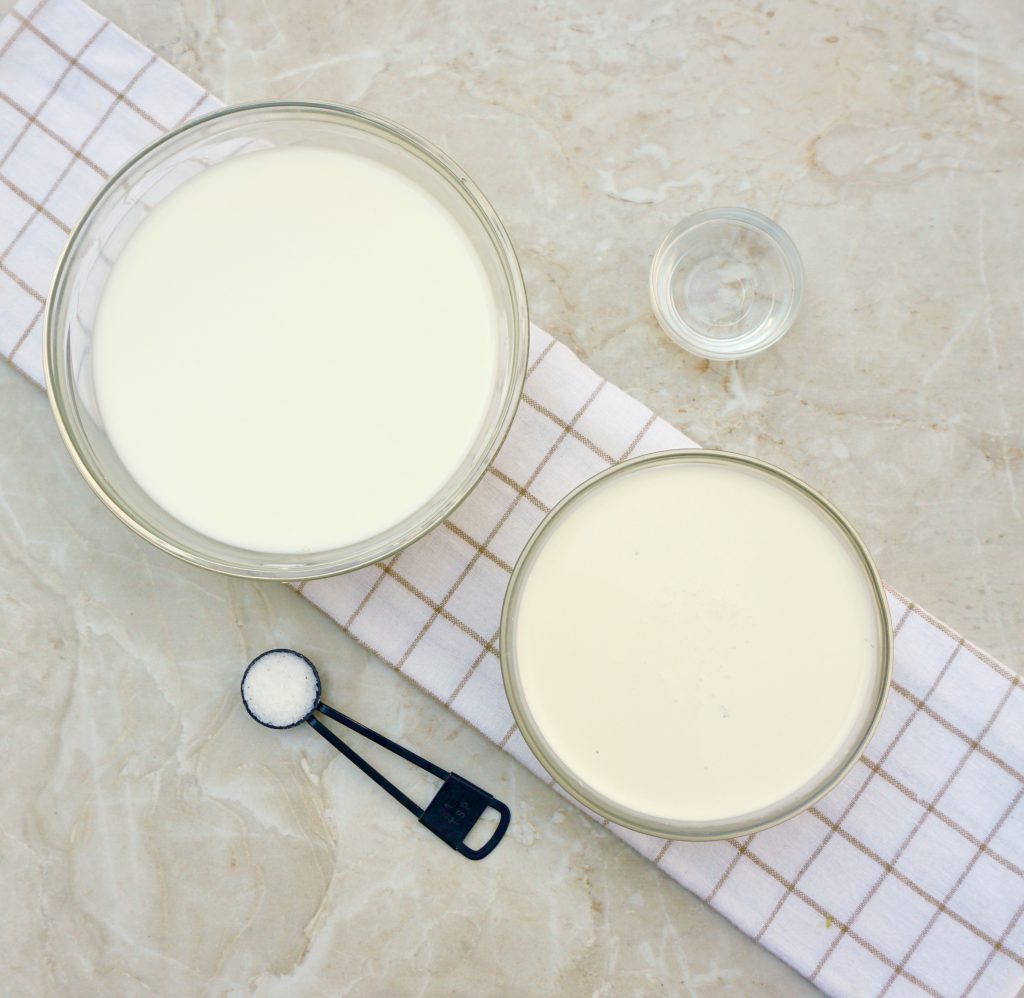 Homemade Ricotta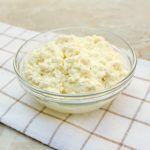 Print This
Ingredients
4 cups whole milk

2 cups heavy cream

1 tsp kosher salt

3 tbs white vinegar (lemon juice can be substituted)
Instructions
Set a colander or large sieve over a large bowl or pan. Wet a piece of cheesecloth and line the sieve.
Pour the milk and cream into a stainless steel pot. Add salt and bring just to boiling over medium heat, stirring occasionally. Turn off the heat and stir in the vinegar. The mixture will begin to curdle. You will see it start to separate into lumps and milky parts.
Pour the mixture into the cheesecloth lined sieve and allow this to drain into the bowl. In about 5-10  minutes, the milky parts will have drained away and you will be left with about 2 cups of Ricotta cheese.
The best thing about making your own ricotta is that you can control the consistency. If you want it to be creamier, do not let it drain all the way.
Notes
This can be used at once or covered and refrigerated for a couple days.