When it comes to comfort food, homemade meatballs stand out as a timeless classic everyone loves. Meatball Parmesan Casserole combines well-seasoned meatballs with marinara sauce and gooey cheese with the addition of both melted Parmesan and mozzarella .They are all baked into a casserole that's bursting with Italian flavors to make a hearty meal.
Meatball Parmesan Casserole is not only delicious but also incredibly simple to make. You can serve the juicy meatballs over pasta, make them into a submarine sandwich, or enjoy them on their own with a green side salad and some crusty garlic bread.
This easy meatball casserole is a great freezer meal to make ahead of time and have on hand for those busy days when you need a fast weeknight meal. You can change the type of ground meat in the recipe and the kinds of cheese to what you prefer.
If you would like to try some similar type easy dinner recipes like the meatball parmesan recipe check out Creamy Mushroom Turkey Meatballs and Spaghetti Meatball Soup which is made with Italian-style meatballs in a tomato based soup. If you would like to make some smaller frozen cocktail meatballs to make ahead and have ready for the holidays, check out Cranberry Chili Glazed Meatballs. This simple recipe is always a hit!
SOME THINGS TO KNOW:FAQ'S
INGREDIENT TIPS:
Opt for high-quality ground meat. If using beef, a higher fat content (around 15-20%) can yield juicier meatballs.
Consider using fresh bread crumbs instead of dried for a lighter texture in the meatballs. Simply pulse day-old bread in a food processor. Read how to make Homemade Italian Bread Crumbs.
Freshly grated Parmesan and mozzarella cheese tend to melt better and offer more flavor than pre-shredded varieties.
If time allows, make your own marinara sauce. Fresh sauce can significantly elevate the flavor of the dish compared to store-bought versions.
SPECIAL EQUIPMENT NEEDED:
Large mixing bowl
Oven safe baking dish or casserole dish
Measuring cups and spoons
Large skillet
SUBSTITUTIONS:
Substitute ground turkey or chicken for a leaner option than beef. You can also use plant-based ground meat alternatives for a vegetarian version if you can find them at your grocery store.
For a gluten-free option, use gluten free bread crumbs. Crushed crackers or rolled oats can also be used as an alternative to the bread crumbs.
Substitute the Parmesan cheese with Asiago or Romano cheese for a different flavor profile.
A tablespoon of fresh parsley can be used in place of the dried parsley.
Italian seasoning would make a good substitute for the dried oregano.
Swap out your favorite tomato-based pasta sauce for the marinara sauce. Homemade tomato sauce can also be a more personalized option.
If you do not have Mozzarella cheese try using provolone or Fontina cheese for a different texture and flavor.
Canola, vegetable, or avocado oil can be used as alternatives to olive oil.
HOW TO STORE MEATBALL PARMESAN CASSEROLE:
You can store the meatballs in the refrigerator for up to 3-4 days.Before storing, allow the casserole to cool to room temperature.Place the casserole in an airtight container or cover the baking dish with plastic wrap or a layer of aluminum foil.
The casserole can be frozen for 2-3 months. Wrap the casserole or portions tightly in plastic wrap and then in aluminum foil. This helps prevent freezer burn and preserves flavor.
For best results, thaw the frozen casserole in the refrigerator overnight before reheating.
HOW TO REHEAT MEATBALL PARMESAN CASSEROLE:
To reheat the casserole in the oven, preheat your oven to 375°F (190°C).Remove any plastic wrap and replace it with aluminum foil.Reheat the casserole in the oven in an oven-safe baking dish for 25-30 minutes, or until it is hot and bubbly.
You can also reheat individual portions in the microwave oven. Place the portion in a microwave-safe dish and cover it loosely with a microwave-safe lid.Reheat on high for 2-3 minutes, checking and stirring every minute to ensure even heating.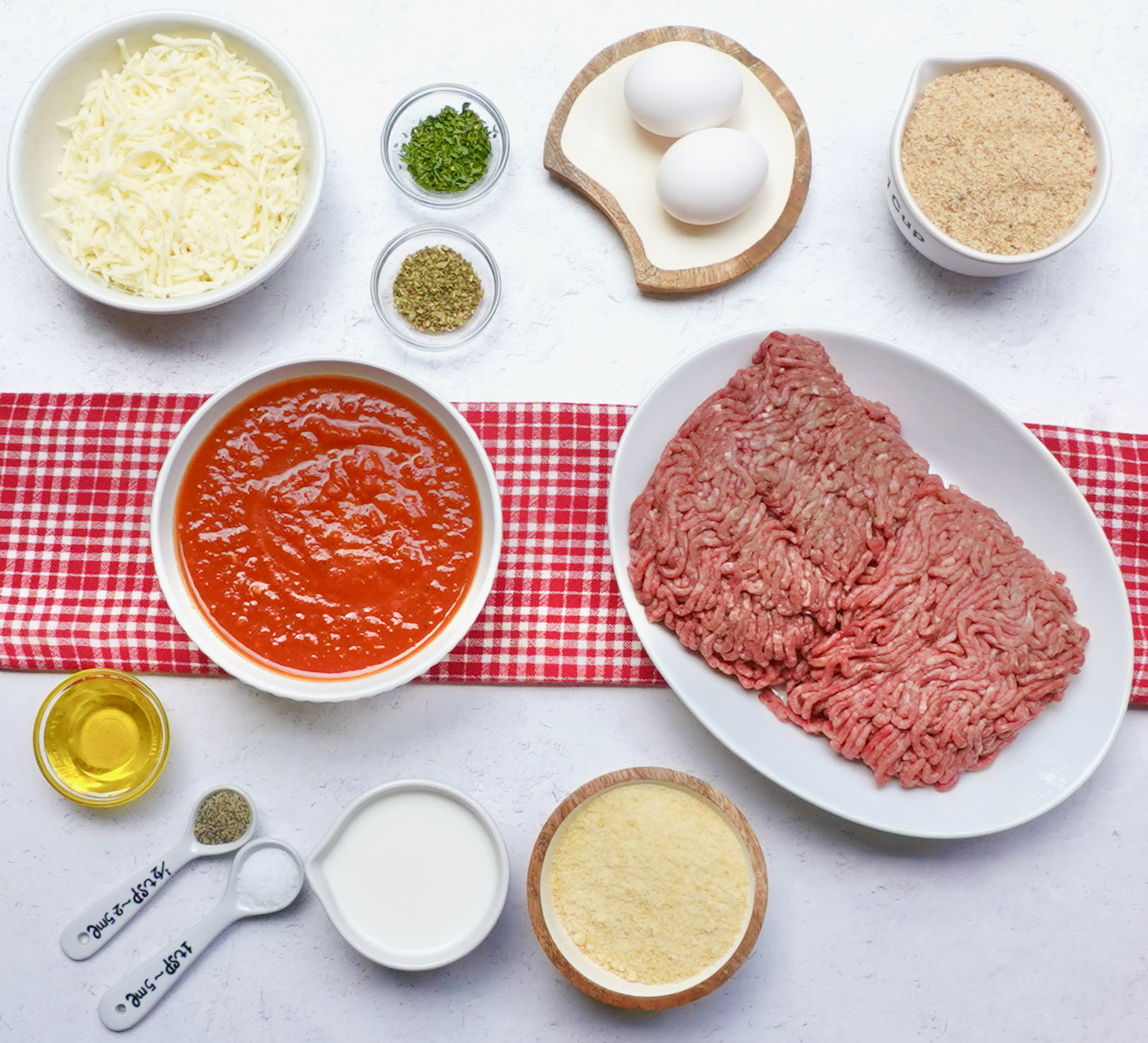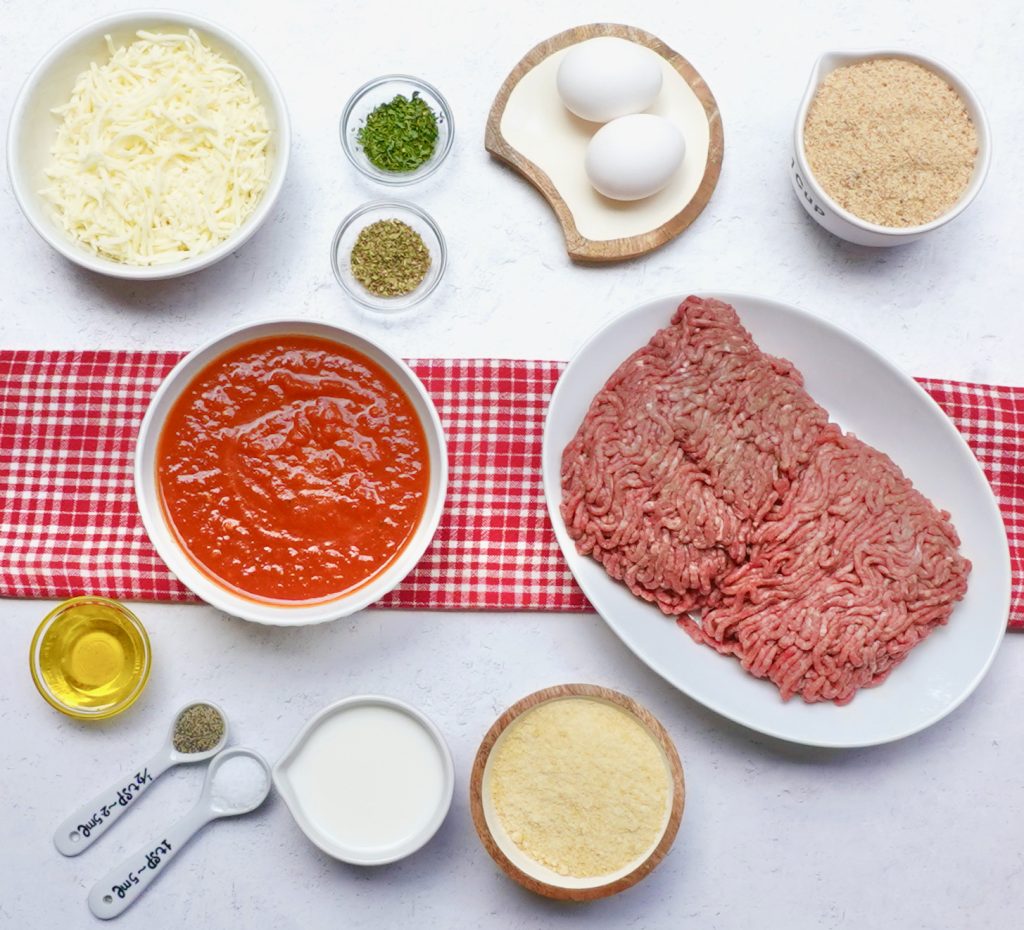 Add the ground beef, bread crumbs, eggs, milk, half of the parmesan cheese, oregano, parsley, salt and pepper to a large bowl.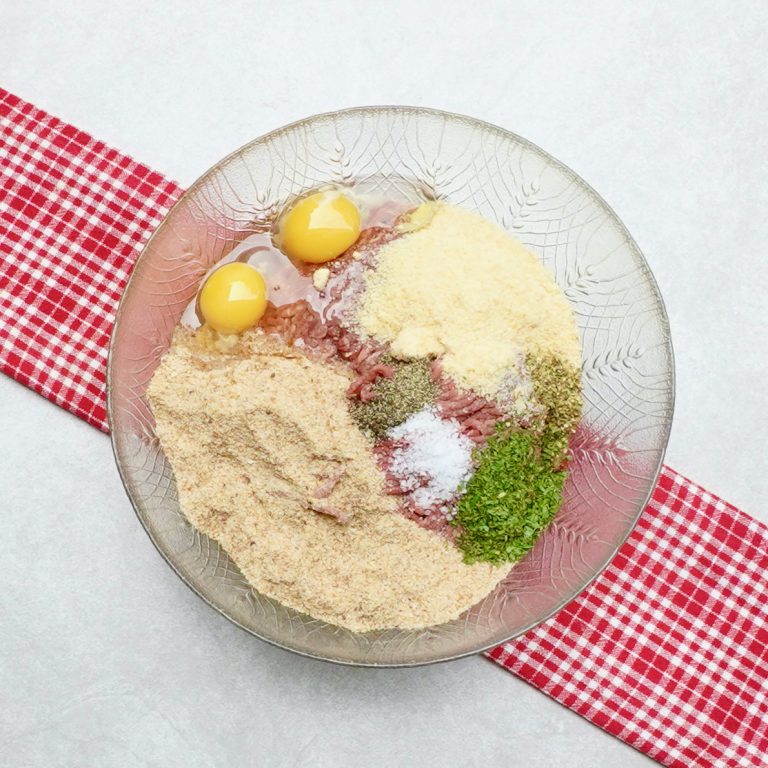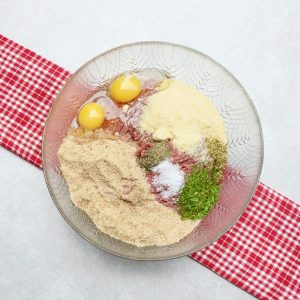 Combine the ingredients well.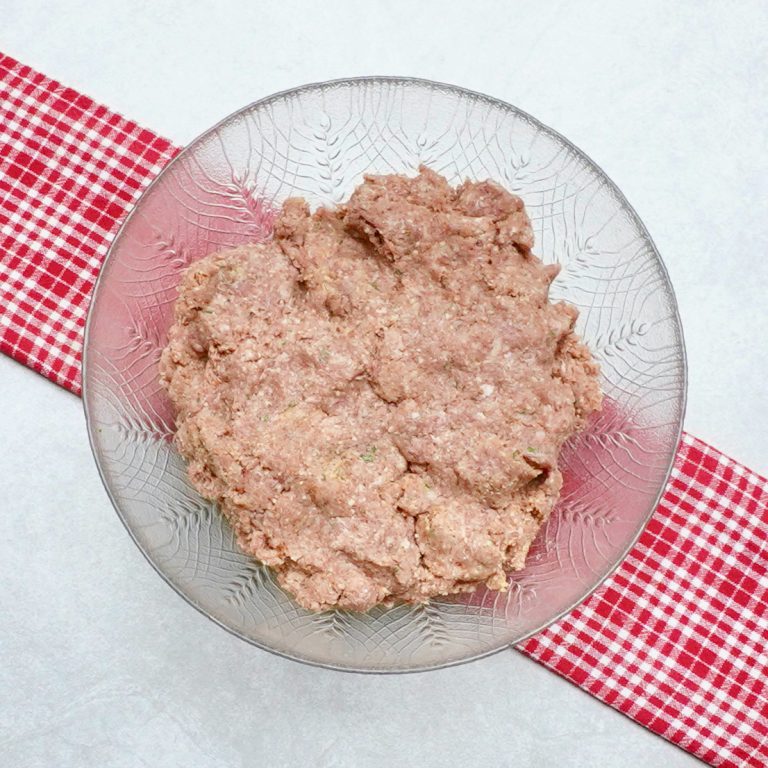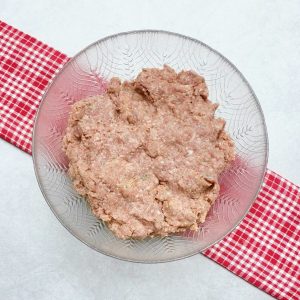 Measure ¼ cup of the meat mixture and roll it into a meatball.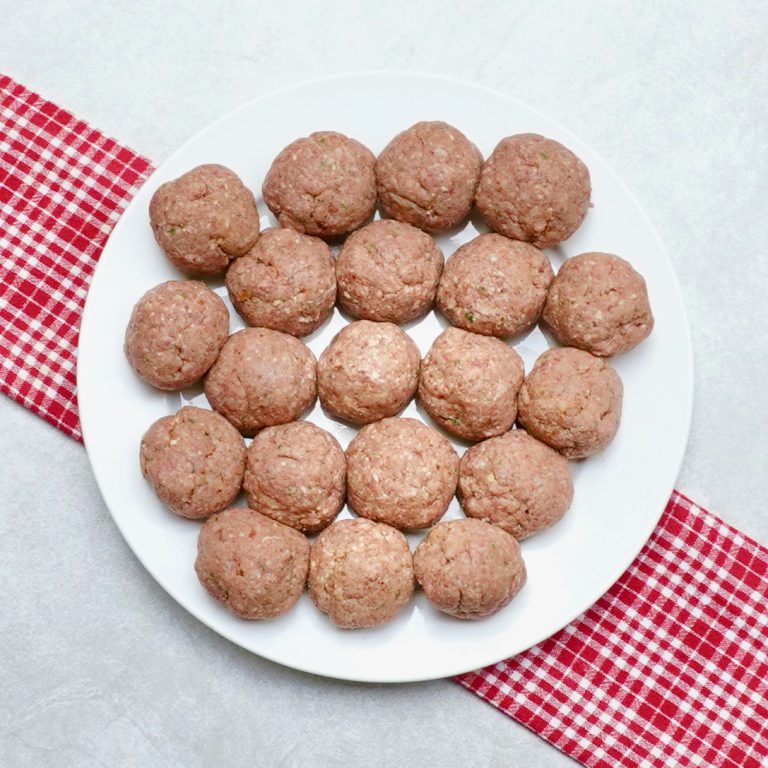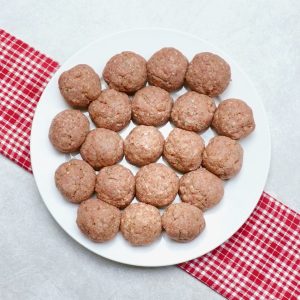 Add the oil and meatballs to a large skillet and brown them on all sides.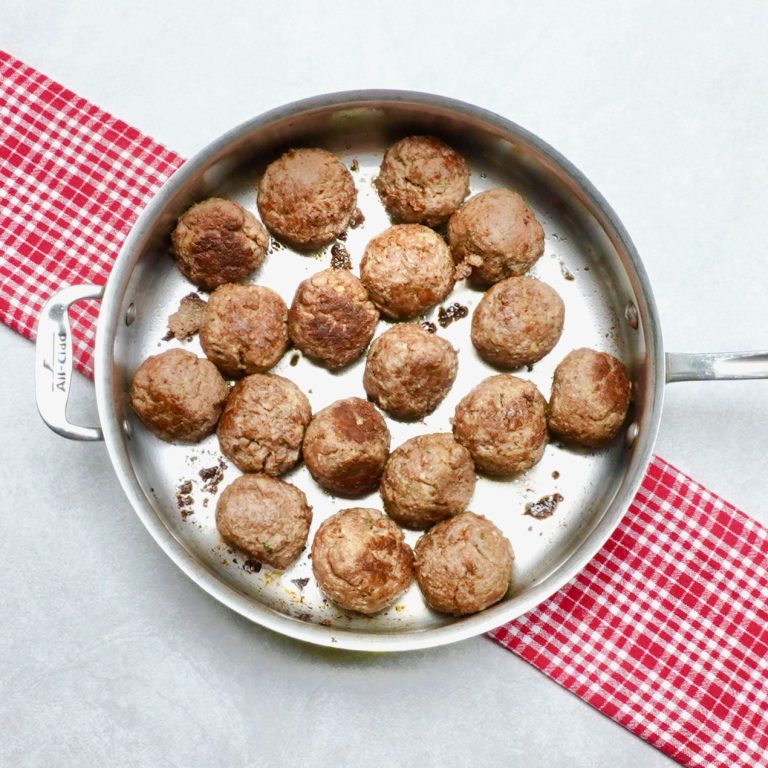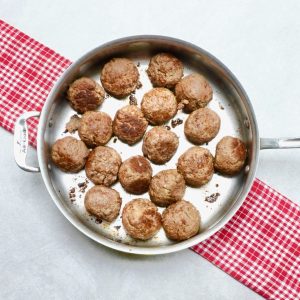 Layer the marinara sauce, meatballs and cheeses in a baking dish. Bake for 25-30 minutes.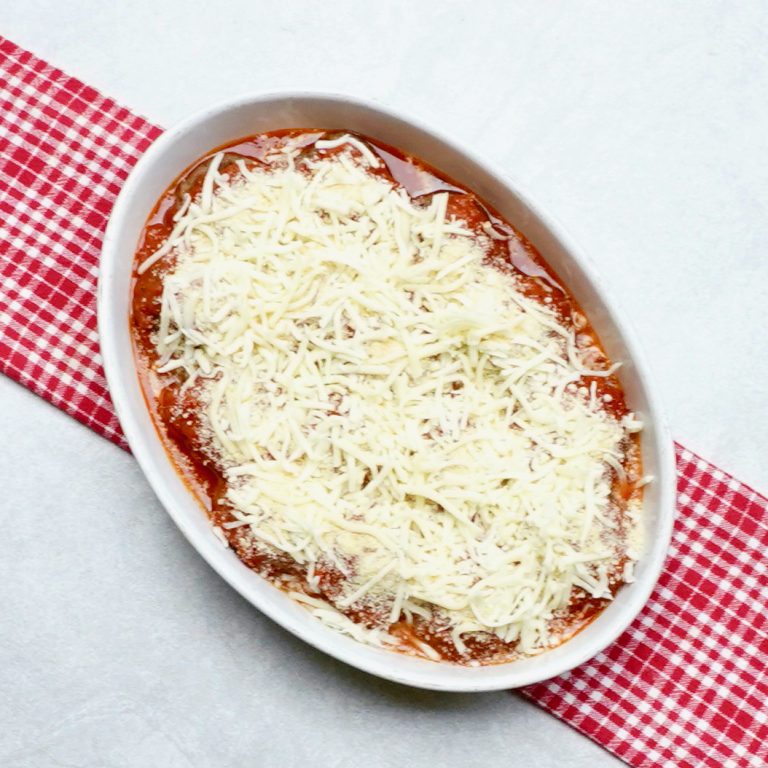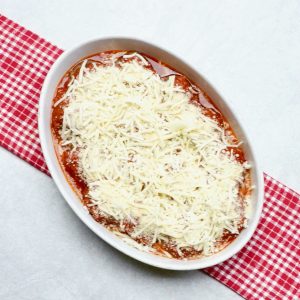 Meatball Parmesan Casserole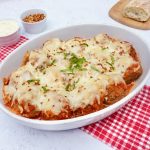 Print This
Ingredients
1.5 pounds lean ground beef

1 cup dried bread crumbs

2 large eggs

½ cup whole milk whole milk

1 cup grated Parmesan cheese, divided

1 teaspoon dried oregano

1 teaspoon dried parsley flakes

1 teaspoon salt

½ teaspoon black pepper

2 tablespoons olive oil

2 cups marinara sauce (home made or your favorite brand)

1 cup shredded mozzarella cheese
Instructions
In a large mixing bowl, combine ground meat, bread crumbs, eggs, milk, ½ cup of the Parmesan cheese, oregano, parsley, salt, and pepper.
Measure out a level ¼ cup of the meat mixture for each meatball.
Roll the mixture into 2-inch meatballs. You should have 20 meatballs.
Preheat your skillet with olive oil over medium-low heat.
Brown the meatballs on all sides by turning them over with a spatula.
Set the meatballs  aside. They will finish cooking during the baking process.
Spread a ½ cup of the marinara sauce at the bottom of the  baking dish.
Arrange the meatballs over the sauce in a single layer.
Spoon the remaining marinara sauce over the meatballs. There should be a generous amount of sauce on top.
Sprinkle the shredded mozzarella and the remaining ½ cup of the grated Parmesan on top.
Set your oven to 375°F (190°C). Let it preheat before adding the casserole.
Place the dish in the oven and bake for 25-30 minutes until the cheese is melted and bubbly.
Serve the  Meatball Parmesan Casserole hot,  with a side of garlic bread or over spaghetti. You can sprinkle some chopped fresh basil or parsley and crushed red pepper flakes over the top of the casserole for garnish.