Cranberry Chili Glazed Meatballs are perfect cocktail meatballs for holiday entertaining and game day or family gatherings.
The meatball itself is very flavorful with soy sauce, ketchup, onion and other seasonings. It is so much better to make your own meatballs than using store-bought meatballs! The sweet chili sauce is really what puts them over the top though! The combination of the sweetness of the cranberry sauce with the little kick of heat from the chili sauce makes these spicy cranberry meatballs somewhat addictive. This is an easy recipe to make in about 40 minutes total time.
Cranberry Chili Glazed Meatballs are also a very nice festive color. They are great holiday season party meatballs. You can make a big batch and serve them as an appetizer at Thanksgiving and keep making them on through all your December holiday parties.
If you want some different recipes for seasonal fresh cranberries for the holidays check out Cranberry Orange Sauce, which is an easy homemade cranberry sauce, Cranberry Orange Walnut Bread, Cranberry Orange Muffins, Cranberry Orange Oatmeal, Cranberry Orange French Toast Bake, and Cranberry Orange Ricotta Cake.
If you would like some other meatball recipes check out Creamy Mushroom Turkey Meatballs, Buffalo Chicken Meatballs, Swedish Meatballs, Spaghetti and Meatballs, Meatball Parmesan Casserole and Spaghetti Meatball Soup. They are all easy meatballs to make.
If you are looking for some other festive appetizers check out Wreath Cheese Spread, Date Nut Ball, and Baked Brie with Honey and Dried Cranberries. They are all made with simple ingredients.
SOME THINGS TO KNOW:FAQ'S
INGREDIENT TIPS: 
Always try to  use fresh parsley as it provides a bright, clean flavor that dried parsley can't match. Flat-leaf Italian parsley usually has a more robust taste compared to the curly variety. Read All About Parsley for tips on how to buy, store and use it.
Look for high-quality, extra-lean ground beef for a healthier option that still retains flavor. If you're looking to add more fat for juiciness, a blend of ground beef with a higher fat content, like 80/20, can be used.
If you prefer fresh bread crumbs you can make your own by placing cubes of white bread into a food processor and grinding them into crumbs.
SPECIAL EQUIPMENT NEEDED:
Mixing Bowl: For combining the meatball ingredients.
Baking Sheet: To bake the meatballs.
Wire Rack: To put the meatballs on above the baking sheet to allow the fat to drain.
Aluminum Foil or Parchment Paper: To line the baking sheet allowing for easy clean up.
Saucepan: To warm and combine the cranberry sauce, chili sauce, brown sugar, and lemon juice for the glaze.
Grater or Food Processor: For grating the onion into the meatball mixture. A food processor can also be used to finely chop the onion if you prefer.
SUBSTITUTIONS:
Ground Beef can be substituted with another ground meat such as ground turkey, chicken, or pork for a different flavor profile.
 If you don't have fresh parsley, you could use dried parsley flakes (use one-third of the amount).
Tamari is a gluten-free alternative for soy sauce You could also use Worcestershire sauce for a different flavor dimension.
Fresh minced garlic or garlic paste can be used in place of the garlic powder. One clove of garlic is equivalent to ¼ teaspoon of garlic powder.
If you prefer a milder onion taste, consider using white or green onions instead of the yellow onions.
Honey, maple syrup, or agave nectar can be substituted for brown sugar if you prefer a more natural sweetener.
If fresh lemons are not available, bottled lemon juice can work, ora mild vinegar like apple cider vinegar could be substituted.
HOW TO STORE CRANBERRY CHILI GLAZED MEATBALLS:
The meatballs can be stored in the refrigerator for up to 3-4 days.  Allow the meatballs to cool to room temperature before storing to prevent condensation inside the storage container. Place the meatballs into an airtight container or resealable plastic bags to keep them fresh.
The meatballs can be frozen for up to 3-4 months. Make sure the meatballs are completely cool before freezing to prevent ice crystals from forming.Transfer meatballs into airtight containers or freezer bags.
Transfer the meatballs from the freezer to the refrigerator a day before you plan to eat them, allowing them to thaw slowly.
HOW TO REHEAT CRANBERRY CHILI GLAZED MEATBALLS:
To reheat the meatballs on the stovetop, place the meatballs into a saucepan over medium heat. Cover and stir occasionally until they're heated thoroughly.
To reheat the meatballs in the oven ,preheat your oven to 350°F (175°C). Place the meatballs into a baking pan and cover with foil to prevent drying out. Heat for about 10-15 minutes until heated through.
 For a quick option, the cranberry chili glazed meatballs can be reheated in the microwave. Place them in a microwave-safe dish, cover with a damp paper towel, and heat on high for 1-2 minutes or until hot throughout.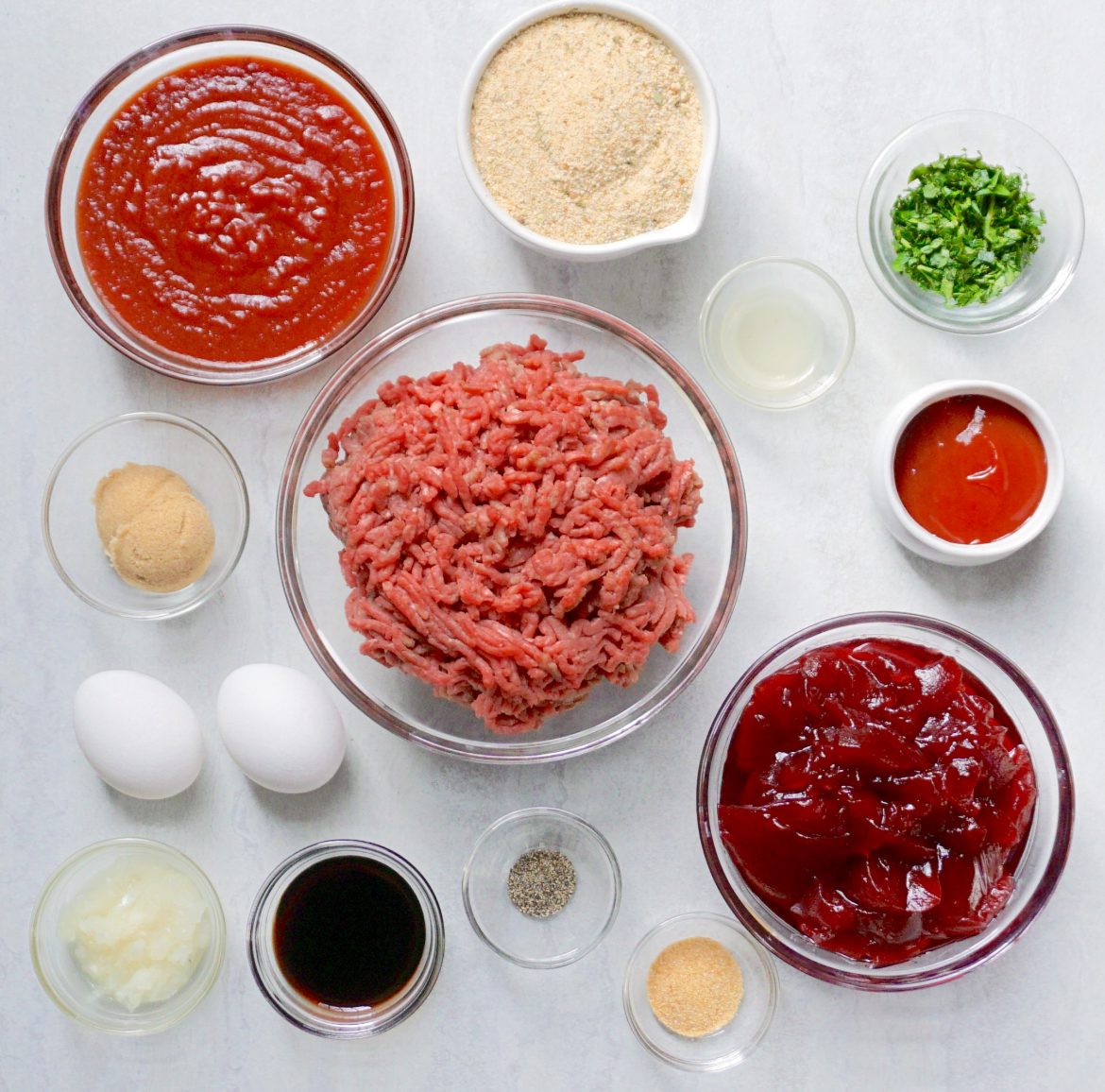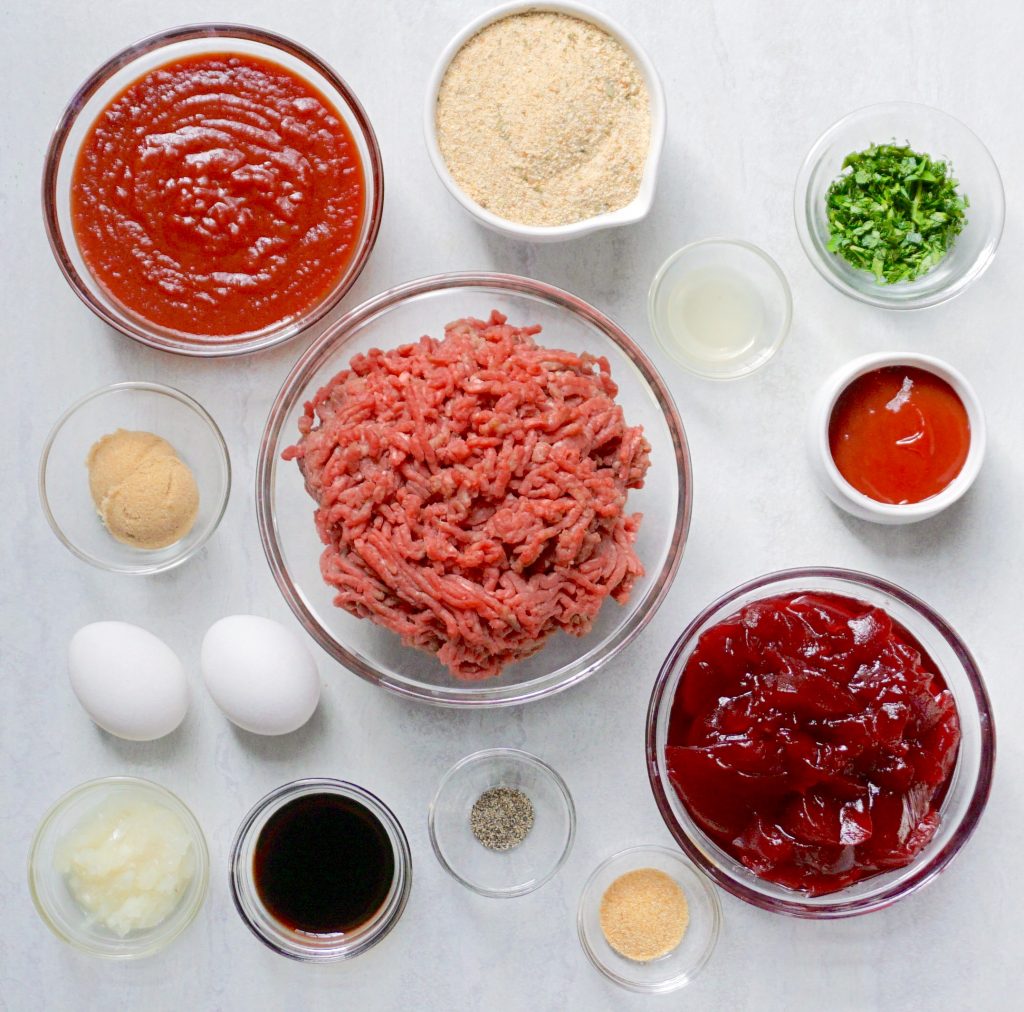 In a large bowl combine the ground beef, parsley, eggs bread crumbs, soy sauce, garlic powder, bread crumbs and grated onion.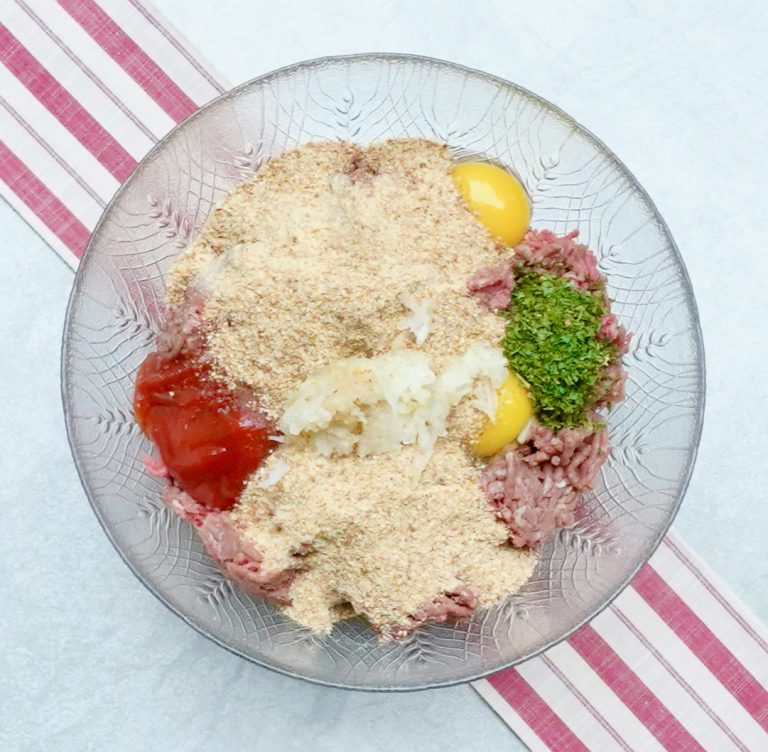 Combine the ingredients well.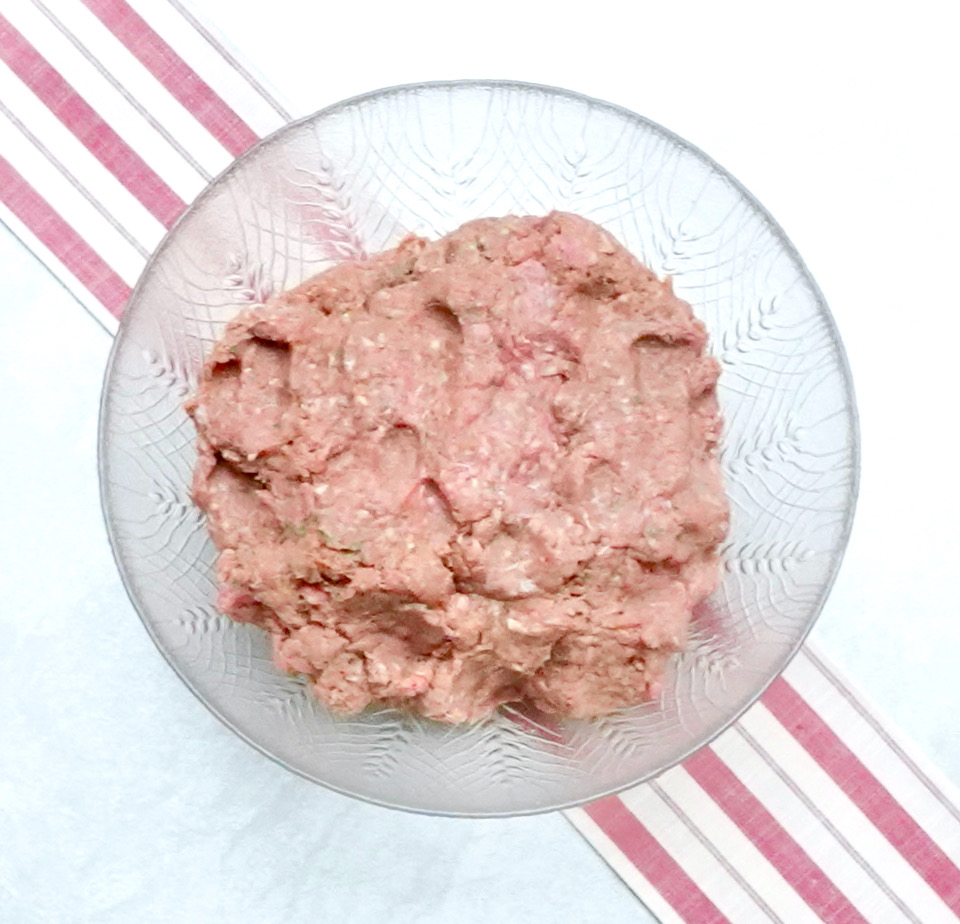 Roll the meatballs into 1½ balls and place them onto a foil lined baking sheet on a wire rack to bake.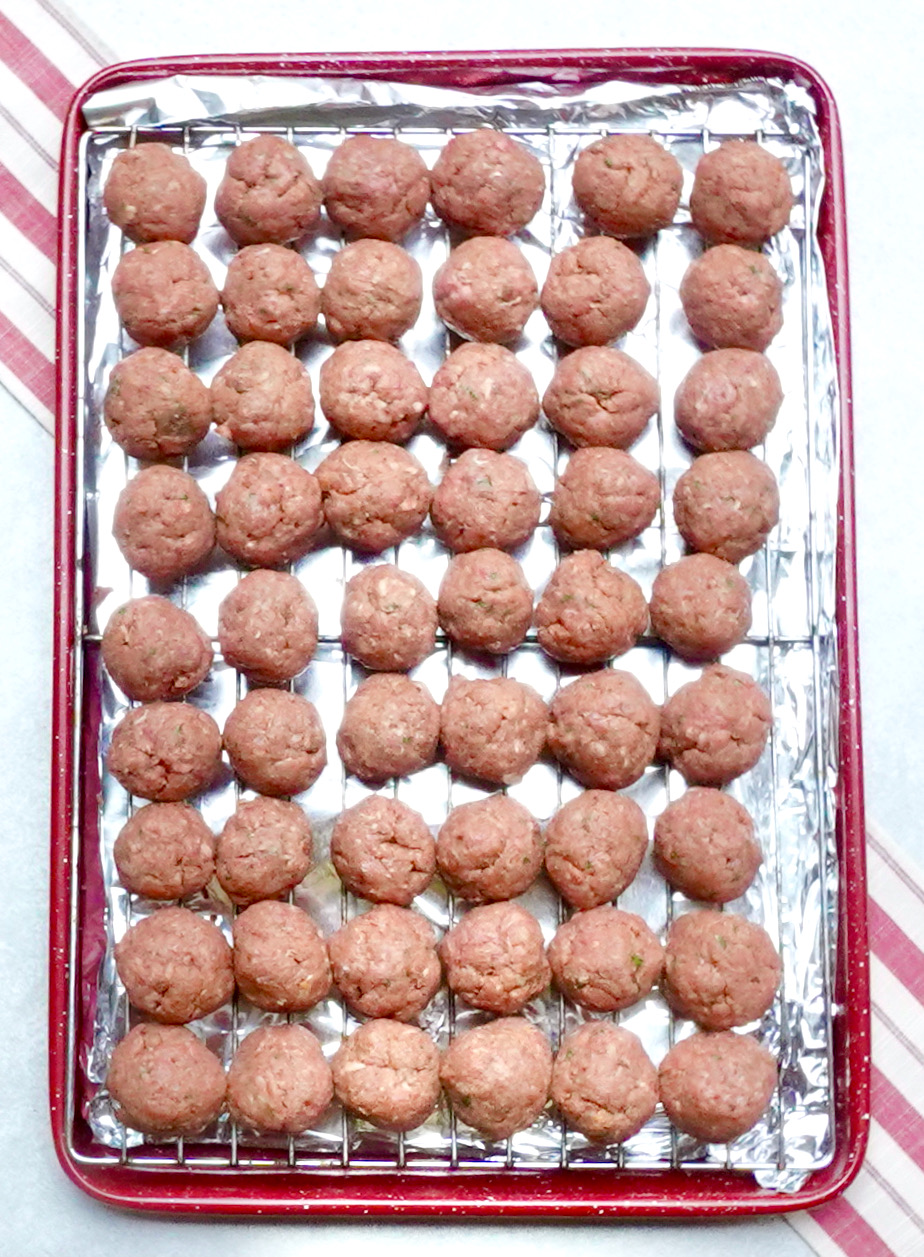 Combine the cranberry sauce, chili sauce, brown sugar and lemon juice in a small saucepan. Cook over Cook over medium low heat, whisking occasionally for 5 minutes until thoroughly combined.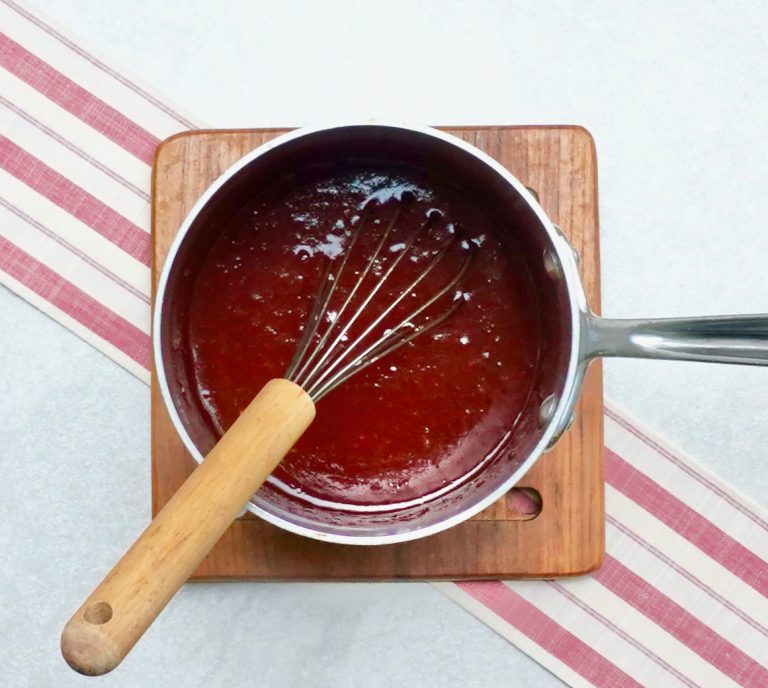 Pour the cranberry chili sauce over the meatballs.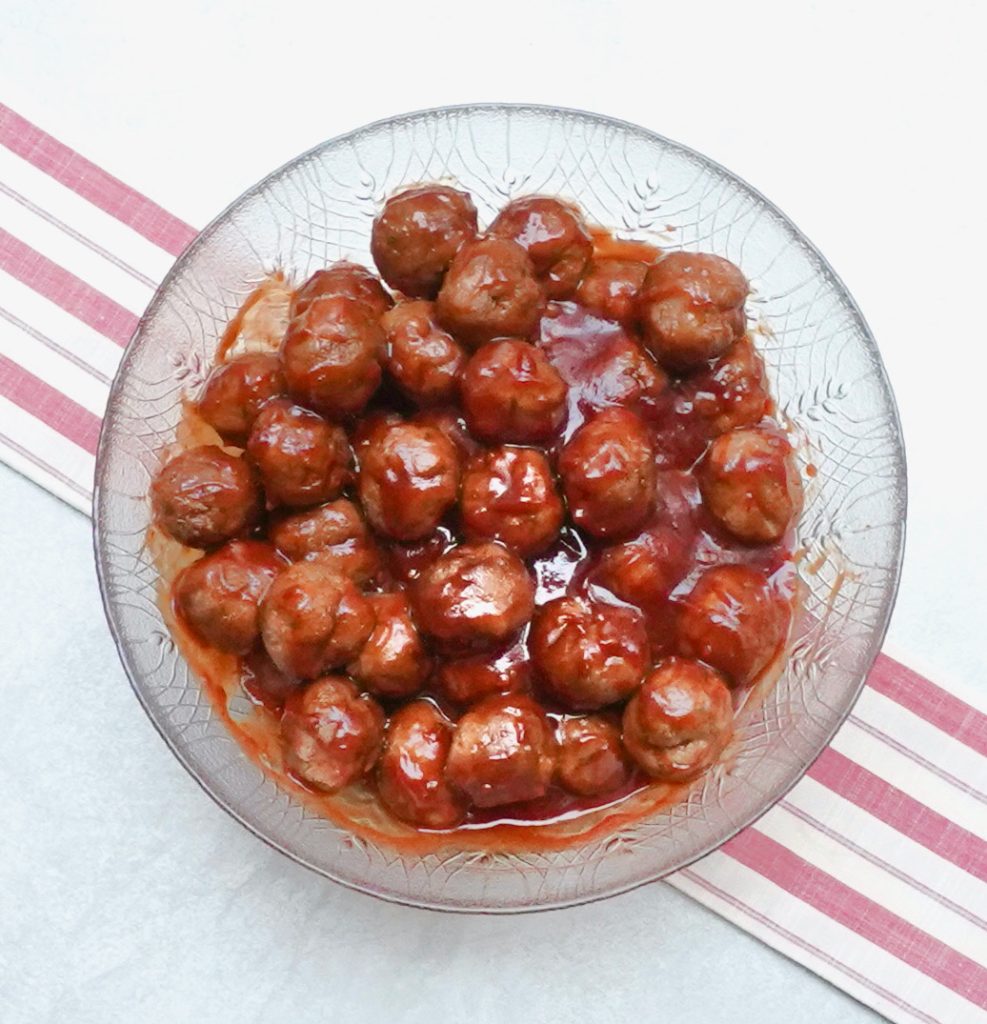 Cranberry Chili Glazed Meatballs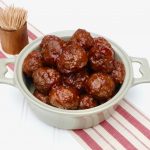 Print This
Ingredients
MEATBALLS:

2 pounds extra lean ground beef

⅓ cup fresh parsley, chopped

2 large eggs

⅓ cup ketchup

1 cup dry breadcrumbs, plain

2 tablespoons soy sauce

½ teaspoon garlic powder

¼ teaspoon black pepper

2 tablespoons yellow onion, grated

SAUCE:

1- 14 ounce can jellied cranberry sauce

1 -12 ounce bottle chili sauce

2 tablespoons brown sugar, packed

1 tablespoon fresh lemon juice
Instructions
Preheat oven to 350 degrees
In a large bowl, combine ground beef, parsley, eggs, ketchup, bread crumbs, soy sauce, garlic powder, black pepper and grated onion.
Combine well. Form the meat mixture into  meatballs about one and a half inches round. Place meatballs on a wire rack, over a cookie sheet. Line the cookie sheet with foil if you want an easy clean up!  Bake for 10- 15 minutes until browned.
In a large saucepan, combine the cranberry sauce, chili sauce, brown sugar and lemon juice. Cook over medium-low heat, whisking occasionally for 5 minutes until thoroughly combined.
Add  the cooked meatballs to the saucepan and simmer over low heat for 15 minutes.
Place the holiday meatballs into a serving dish with toothpicks on the side.