Cranberry Chili Glazed Meatballs are perfect for holiday entertaining.
The meatball itself is very flavorful with soy sauce, ketchup, onion  and other seasonings.  The sauce is really what puts them over the top though! The combination of the sweetness of the cranberry sauce with the slight kick of the chili sauce makes it somewhat addictive.
Cranberry Chili Glazed Meatballs are also a very nice festive color. They are the perfect holiday meatball. You can serve them as an appetizer at Thanksgiving and carry them on through all your December holidays.
If you want other seasonal cranberry recipes for the holidays check out Cranberry Orange Sauce,  Cranberry Orange Walnut Bread, Cranberry Orange Muffins, Cranberry Orange Oatmeal, Cranberry Orange French Toast Bake, and Cranberry Orange Ricotta Cake.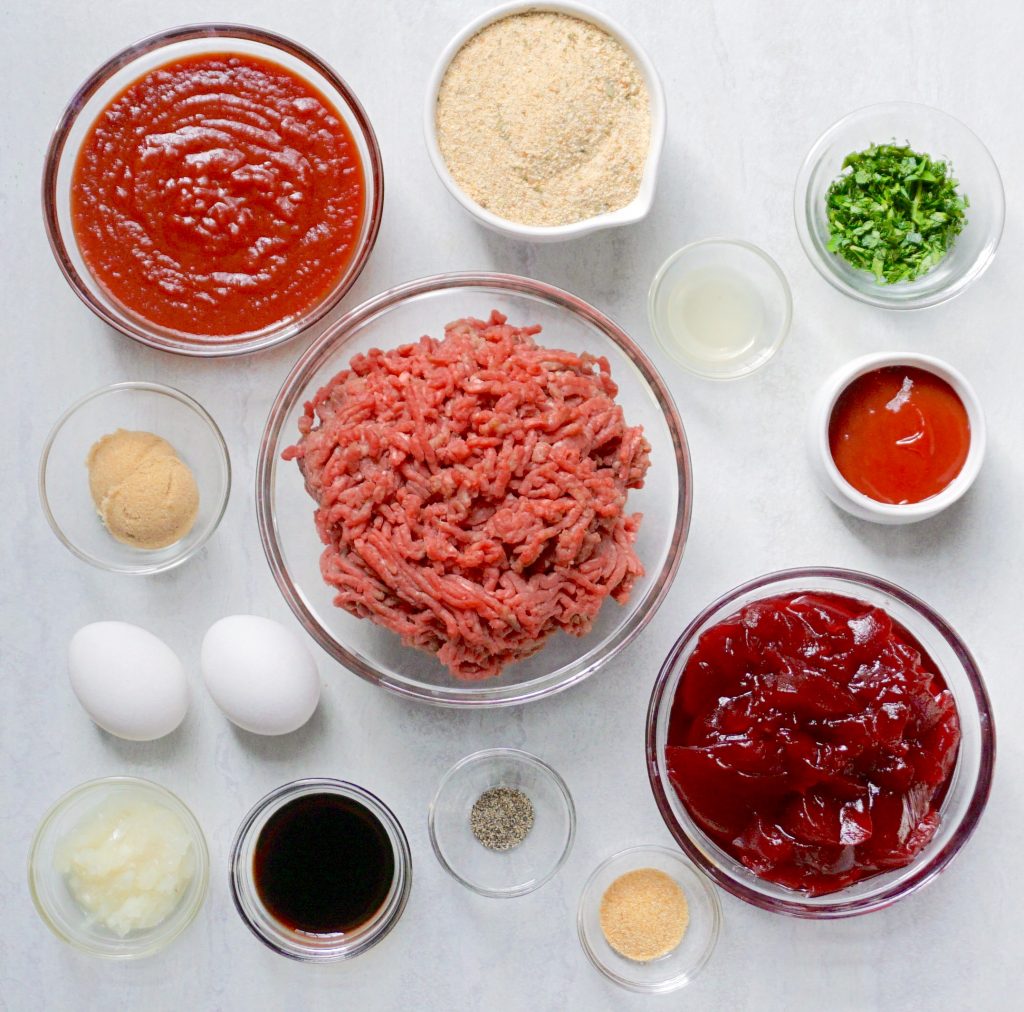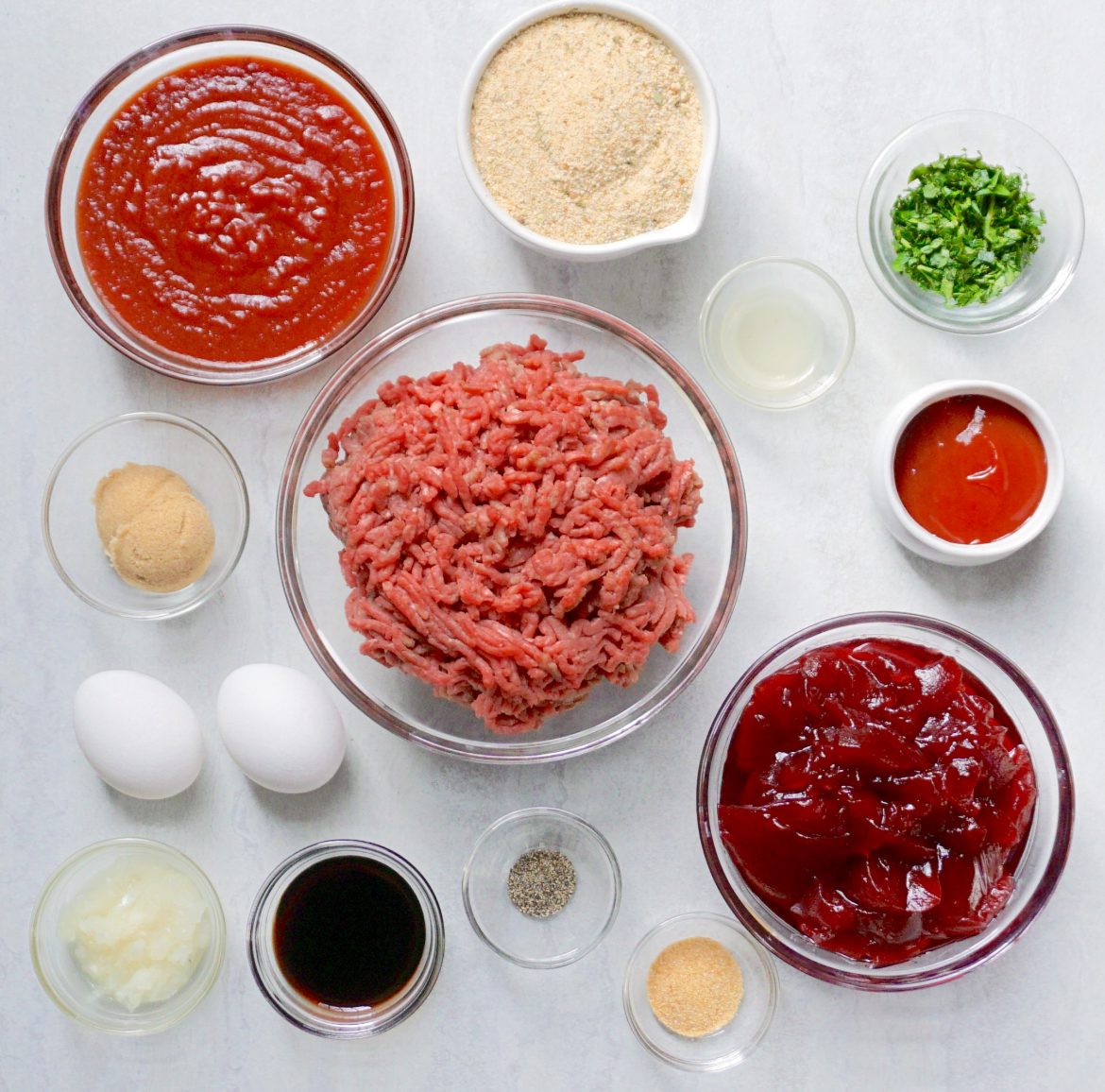 Cranberry Chili Glazed Meatballs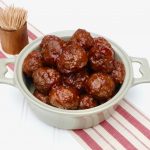 Print This
Ingredients
MEATBALLS:

2 pounds extra lean ground beef

1/3 cup fresh parsley, chopped

2 large eggs

1/3 cup ketchup

1 cup dry breadcrumbs, plain

2 tablespoons soy sauce

1/2 teaspoon garlic powder

1/4 teaspoon black pepper

2 tablespoons yellow onion, grated

SAUCE:

1 can jellied cranberry sauce, jellied

1 - 12 ounce bottle chili sauce

2 tablespoons brown sugar, packed

1 tablespoon fresh lemon juice
Instructions
Preheat oven to 350 degrees
In a large bowl, combine ground beef, parsley, eggs, ketchup, bread crumbs, soy sauce, garlic powder, black pepper and grated onion.
Combine well. Form into  meatballs about one and a half inches round. Place the  meatballs on a wire rack, over a cookie sheet. Line the cookie sheet with foil if you want an easy clean up!  Bake for 10- 15 minutes until browned.
In a large saucepan, combine the cranberry sauce, chili sauce, brown sugar and lemon juice. Heat over medium low heat for 5 minutes, whisking to break up and blend the cranberry sauce into the mixture.
Add  the cooked meatballs to the saucepan and simmer over low heat for 15 minutes.