Swedish Meatballs are a classic recipe. This one was was passed down to me and if I were to guess, the original recipe many many years ago may have been on a Lipton Onion Soup box.
These meatballs are easily made and have a bit of an unusual flavor with the addition of cinnamon. The gravy is made with an onion soup base that is thickened with a mixture of flour and water. They are comfort food at its coziest.
Since we are cooking cozy, serve these meatballs with egg noodles or mashed potatoes. They are the perfect pairings.
Meatballs really do make a great meal or appetizer. Check out Creamy Mushroom Turkey Meatballs, Spaghetti and Meatballs,Buffalo Chicken Meatballs and Cranberry Chili Glazed Meatballs for some other ways to enjoy them.
If you are a  fan of french onion soup you are going to love French Onion Chicken Thighs.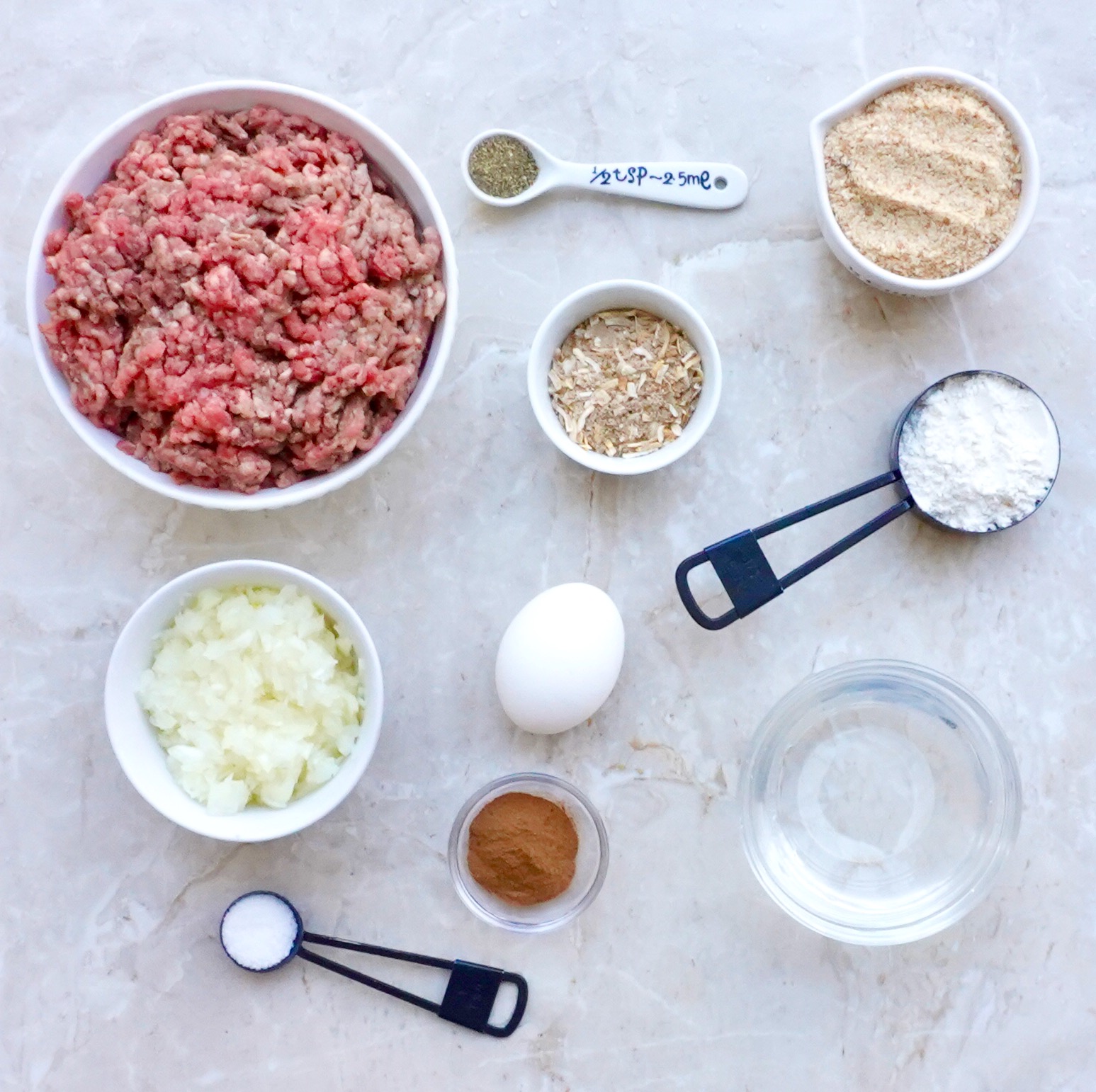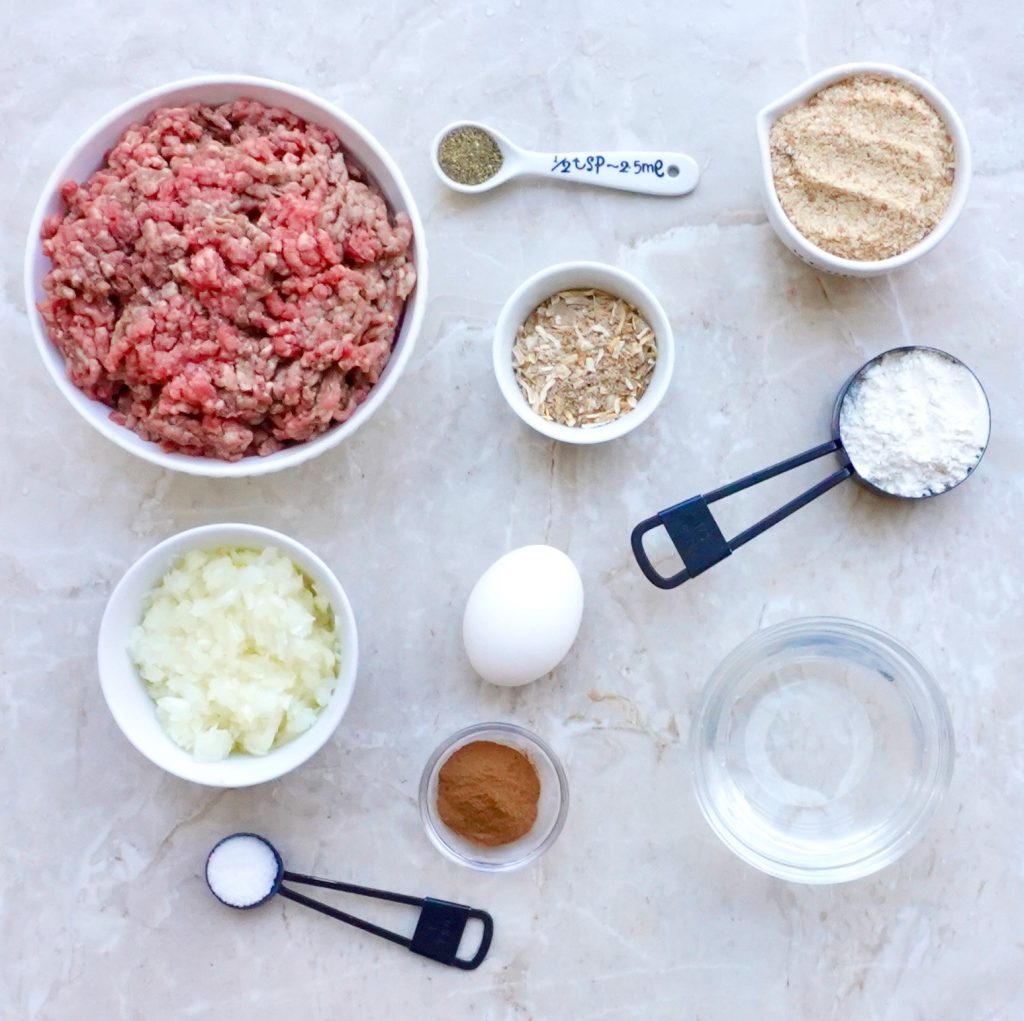 Swedish Meatballs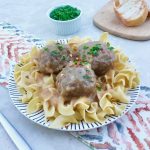 Print This
Ingredients
MEATBALLS:

1 pound lean ground beef

1 egg beaten well

1 medium sized onion grated

½ cup plain dried breadcrumbs

2 teaspoons cinnamon

1 teaspoon kosher salt

½ teaspoon black pepper

GRAVY:

1 package of Lipton Dry Onion Soup

4 cups water

⅓ cup all purpose flour

⅔ cup water
Instructions
MEATBALLS:
Preheat the oven to 350 degrees.
Add the ground beef, egg, onion, breadcrumbs ,cinnamon, salt and pepper to a large bowl.
Mix it together using clean hands.
Scoop out level ¼ cup scoops of the ground beef mixture. Form the beef into 2 inch meatballs.
Place a metal baking rack on a foil lined baking sheet. Place the meatballs on the rack.
Bake for 20 minutes. Remove from the oven and set aside.
GRAVY:
Add the onion soup mix and water to a large saucepan.
Bring the mixture to a boil. Reduce the heat to low and simmer for 10 minutes, uncovered.
Mix the flour and water together. Whisk it well so that it is smooth and free of any lumps.
Remove the onion soup from the heat and slowly add the flour mixture to the soup. Whisk it in well.
Turn the heat setting to medium low and whisk constantly until the  mixture thickens.
Add the meatballs to the soup mixture and heat until heated through. If they are warm from the oven you will just need a couple minutes. If they have cooled, allow for 10 minutes.