Curried Apple Rice is a perfect fall side dish. It's a nice combination of sweet and savory flavors and fall apples are the key.
This simple side dish will be ready in about 30 minutes. The rice is simmered in apple cider with fresh apples. Curry powder, celery, and onions add a nice contrast. This would make a great side dish for Roast Chicken.
Apple Cider is the perfect fall drink and it can be used many different ways. It is a great cocktail ingredient in this Apple Cider Mule.It is a nice addition to the salad dressing in Apple Walnut Salad with Cheddar Croutons. It also pairs well with chicken in this Apple Cider Chicken Thighs recipe.
If you are a fan of curry spices, You might also like this Broccoli Curry Recipe.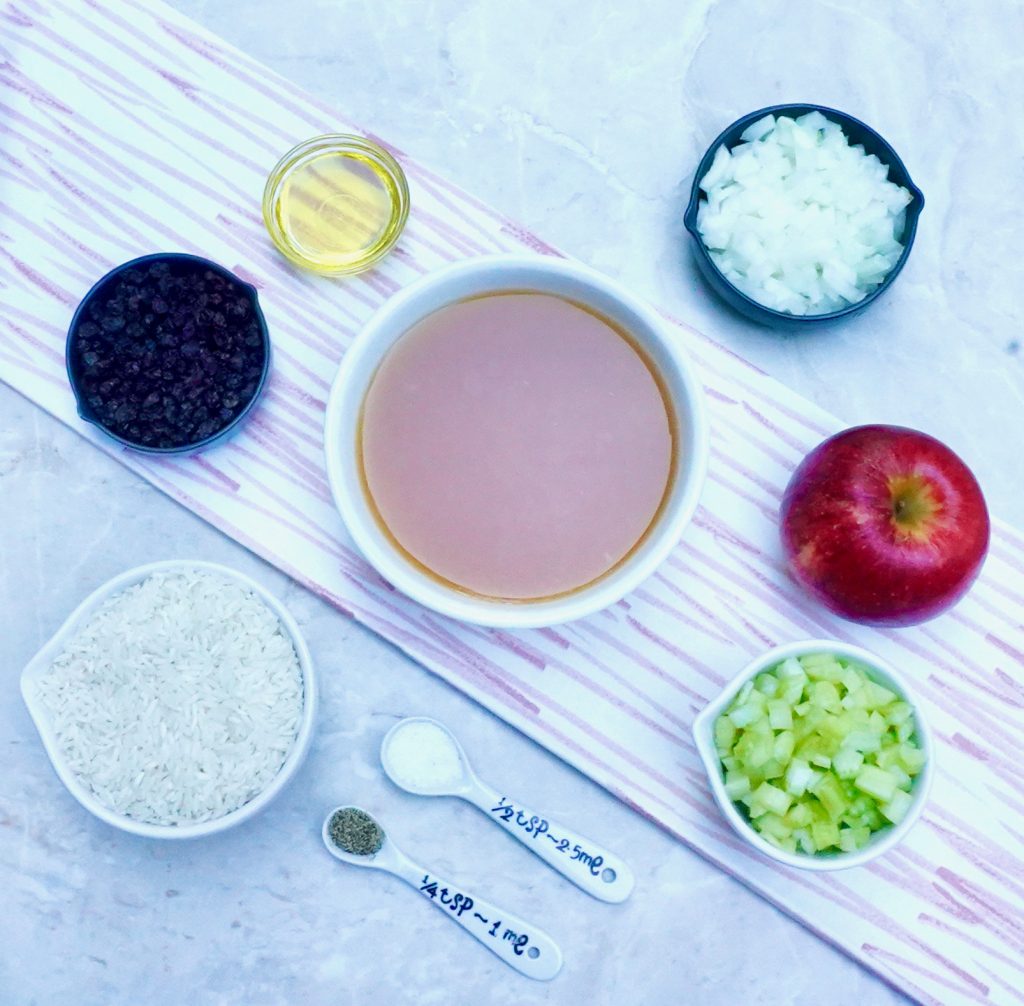 Curried Apple Rice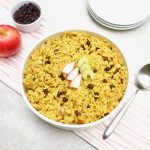 Print This
Ingredients
1 tablespoon olive oil

1 apple, cored and cut into ½ inch cubes, leave the peel on

½ yellow onions, chopped

½ celery, diced small

1 cup long grain rice

½ cup currants ( raisins can be substituted)

2 cups apple cider ( apple juice can be substituted)

2 teaspoons curry powder

½ teaspoon kosher salt

¼ teaspoon black pepper
Instructions
Heat the olive oil in a skillet that has  a cover over medium low heat.
Add the apples, onion and celery. Cook for 3 minutes, stirring occasionally until they begin to soften.
Add the rice, currants,  apple cider and curry powder to the pan.
Raise the heat to the  high setting to bring the mixture to a boil. Once it is at that level, turn the heat to low and cover the skillet.
Let the rice simmer on low for 20 minutes, stirring only once or twice, until all of the cider is absorbed and the rice is tender.
Once the rice is ready, taste it. The salt and pepper are optional and you should add them only to your own taste.