A simple Roast Chicken is one of the best ways to meal prep for the week. You can have a wonderful weekend meal with roast vegetables then enjoy the leftover chicken.
This is truly an easy meal to make. Once you have seasoned the chicken the rest of the cooking time does not require any more from you than an occasional  basting.
There are so many great ways to use leftover Roast Chicken. It can be used in soups, salads, sandwiches, chili  and pastas.
Some soups that you could use the leftover meat in are Chicken Noodle Soup, Lemon Chicken Rice Soup, Chicken Tortilla Soup, and Chicken Brown Rice Soup.
You could also make Chicken Caesar Pasta Salad or Cilantro Chicken Salad.
Or you could try White Chicken Chili, or Chicken Ramen.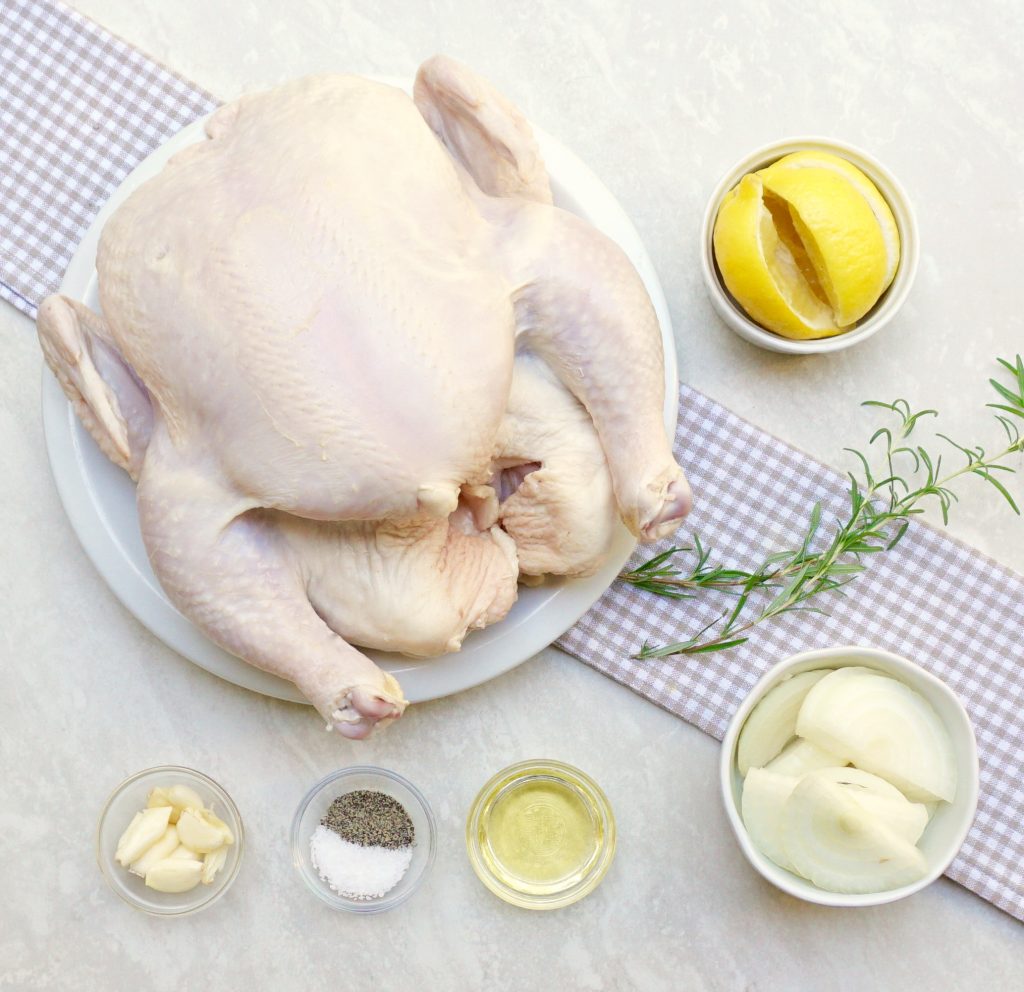 Roast Chicken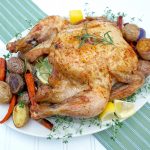 Print This
Ingredients
5 pound roasting chicken

1 large onion, cut into quarters

1 lemon, cut into quarters

2 sprigs fresh rosemary

6 garlic cloves, peeled

2 tablespoons olive oil

Kosher salt

Black pepper
Instructions
Rinse the inside of the chicken and remove any parts.
Preheat the oven to 350 degrees.
Place the onions into the bottom of a roasting pan.
Place the chicken on top of the onions.
Place the lemon quarters, rosemary and garlic cloves inside the chicken.
Brush the top of the chicken with olive oil and season with salt and pepper.
Cover the top of the pan with foil. 
Roast for about 20 minutes per pound. Baste occasionally.
Take the foil off for the last 30 minutes of roasting so the chicken will become golden brown. 
 The internal temperature should register 165. 
Remove from the oven and let it sit for 10 minutes before carving.