Chicken Noodle Soup is the most comforting soup of them all. It's perfect when you have a cold and apparently can help make you feel better!  If I am under the weather, this is all I want to eat.
This is an easy version of Chicken Noodle Soup that uses some shortcuts and tastes delicious. The recipe calls for chicken stock and there are a lot of great organic brands that make it. You can also use a rotisserie chicken and really simplify things!
Soups are such a mainstay for cold weather cooking and chicken soups come in many varieties. Check out these other chicken soup recipes and switch them out all winter. Lemon Chicken Soup,  Chicken Brown Rice Soup, Chicken Tortilla Soup, and Lemon Chicken Rice Soup and Chickarina Soup.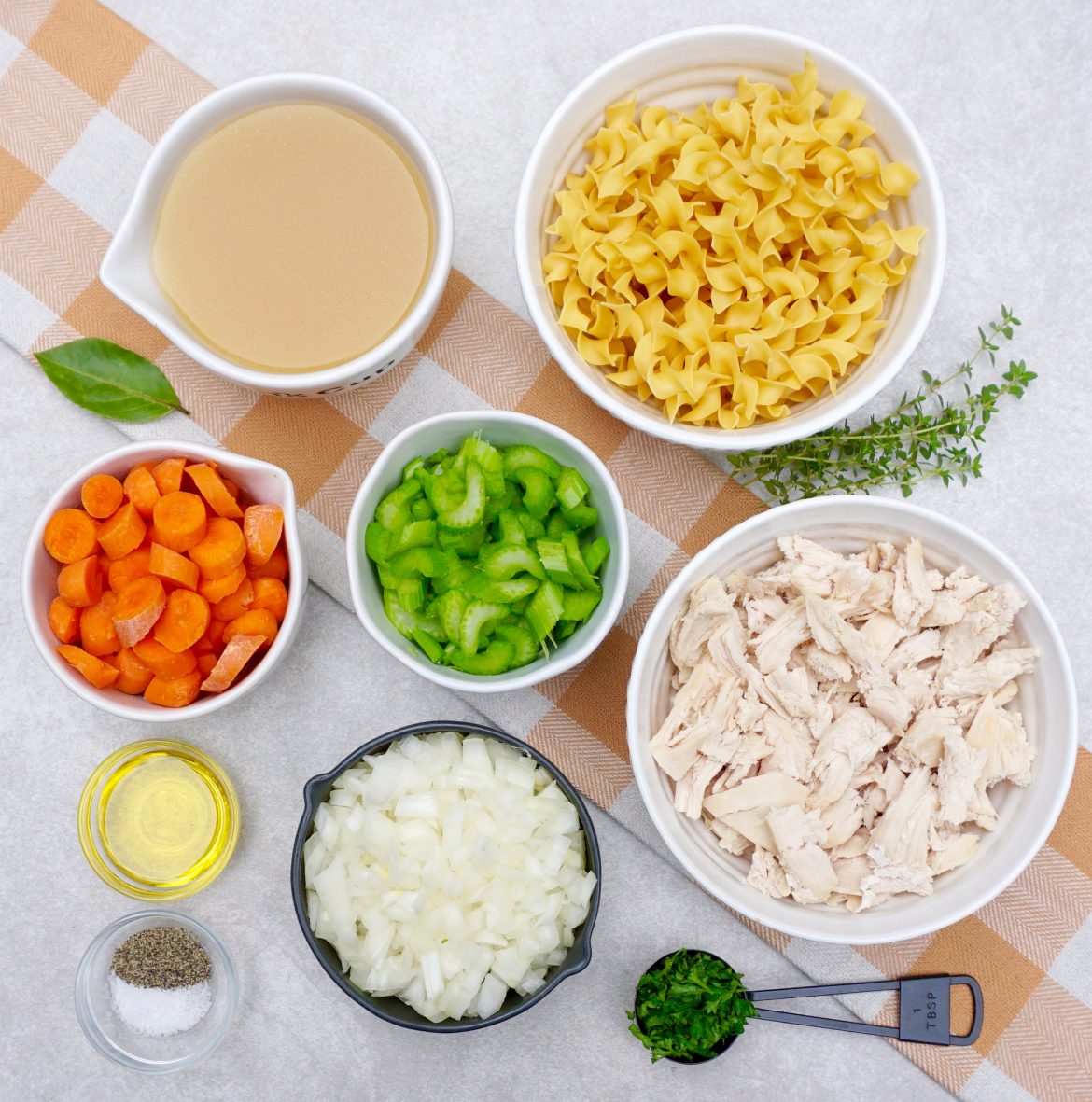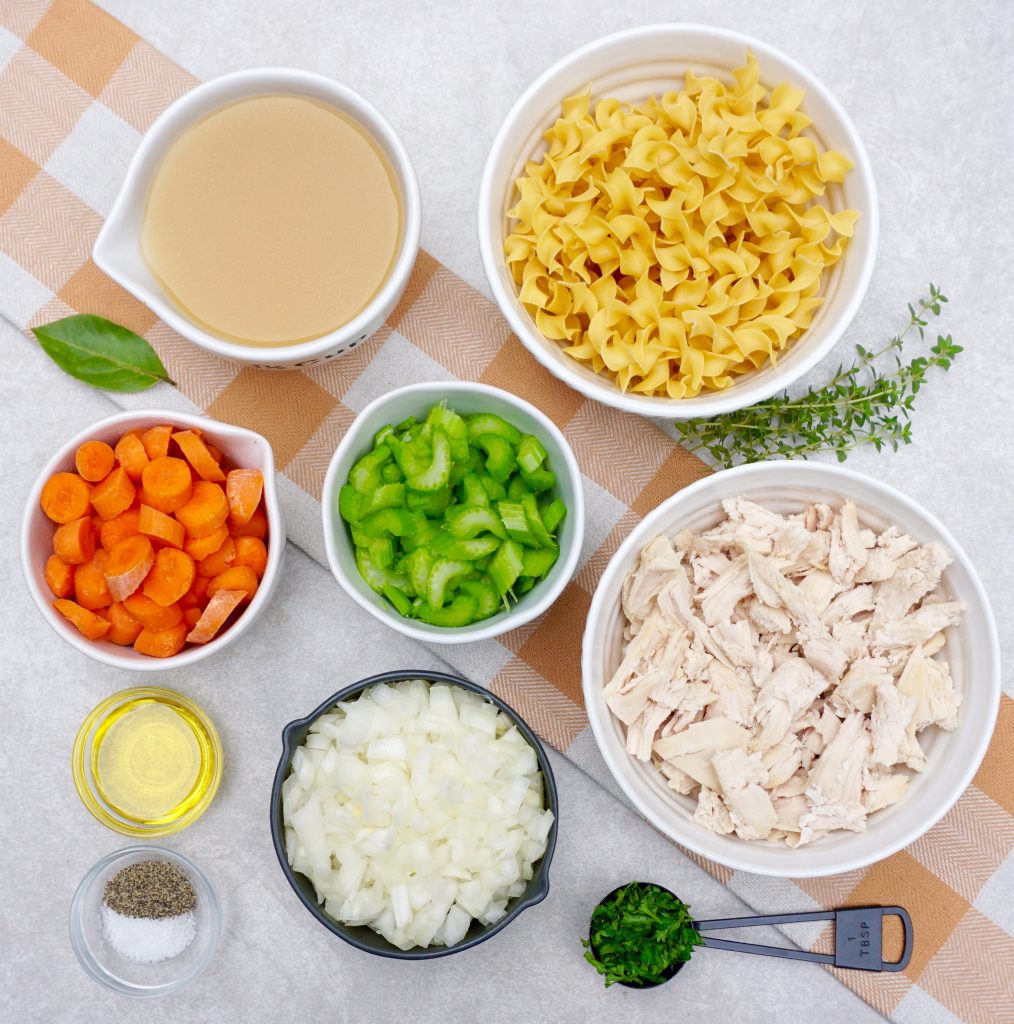 Chicken Noodle Soup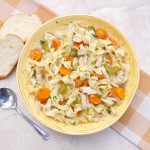 Print This
Ingredients
1 tablespoon olive oil

1 cup yellow onion, chopped

2 cups sliced carrots, 3 medium

2 celery stalks, sliced

1 teaspoon fresh thyme

1 bay leaf

2 quarts chicken stock

8 ounces wide egg noodles

1 ½ cups, cooked and shredded chicken

1 tablespoon fresh parsley

Salt and pepper
Instructions
Heat the olive oil in a large stock pot over medium low heat. Add the onions, carrots, celery, thyme and bay leaf. Cook for 7-8 minutes, stirring often until the vegetables start to soften. Do not let them brown.
Add the chicken stock to the pot and raise the heat to high. Bring the stock to a boil, then lower the heat back to medium low and simmer for 10 minutes.
Add the noodles and chicken and cook for an additional 5 minutes. 
Stir in the fresh parsley and taste the soup. Add salt and pepper to taste.