Raspberry Creme Brûlée sounds fancy but it is a simple dessert to make. It is a creamy dessert, filled with fresh raspberries. It has a hard sugar topping like glass which is a perfect contrast.
With just 6 ingredients you can create this flavorful dessert that is sure to impress!
You need to plan ahead a bit for this. The custard needs to be chilled before you add the sugar and either broil the topping  in the oven or use a kitchen torch to caramelize it. This step must  be done at serving time. If it is done ahead of time and refrigerated, the hard topping will soften. It only takes 2-3 minutes to create the hard, glass like topping.
Simple, creamy desserts make the perfect ending to a meal. Check out Pumpkin Creme Brûlée, Chocolate Pots de Creme, Orange Flan, and Lemon Panna Cotta for some other simple recipes.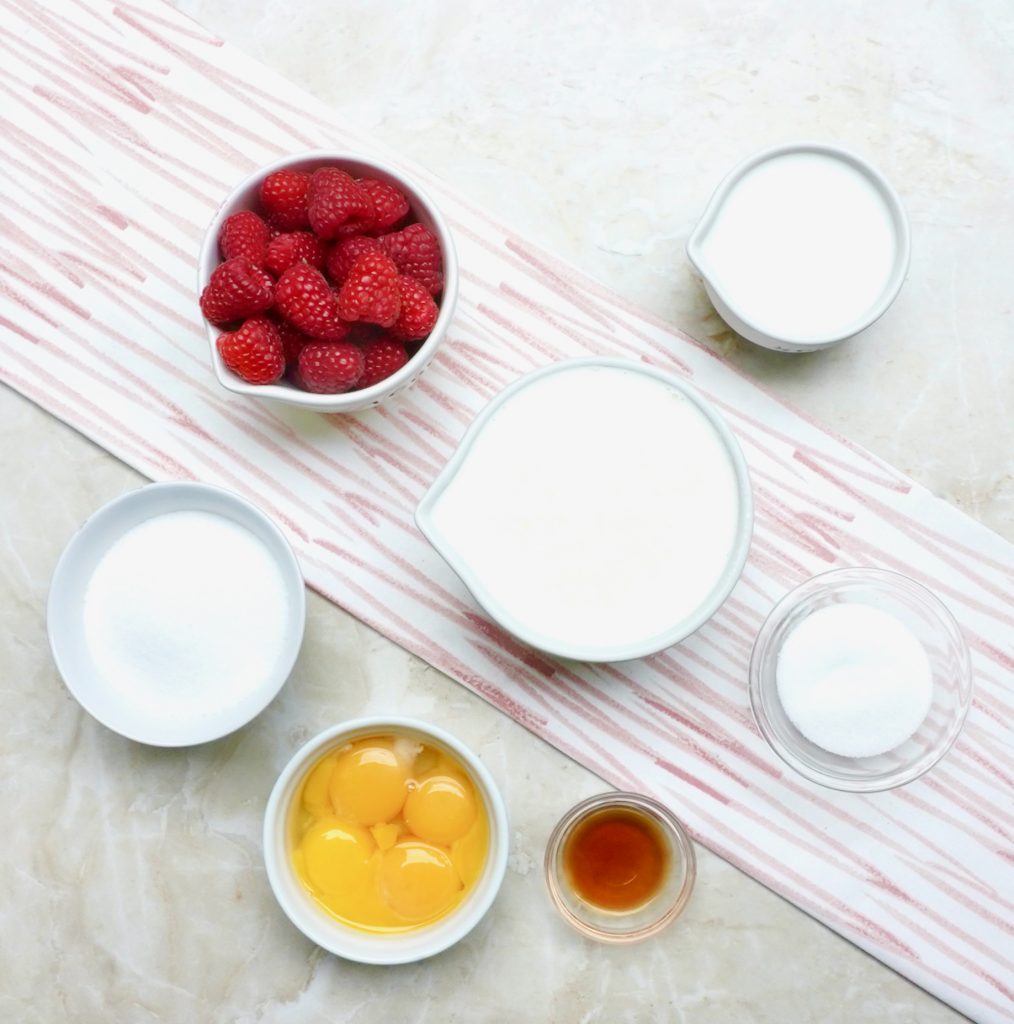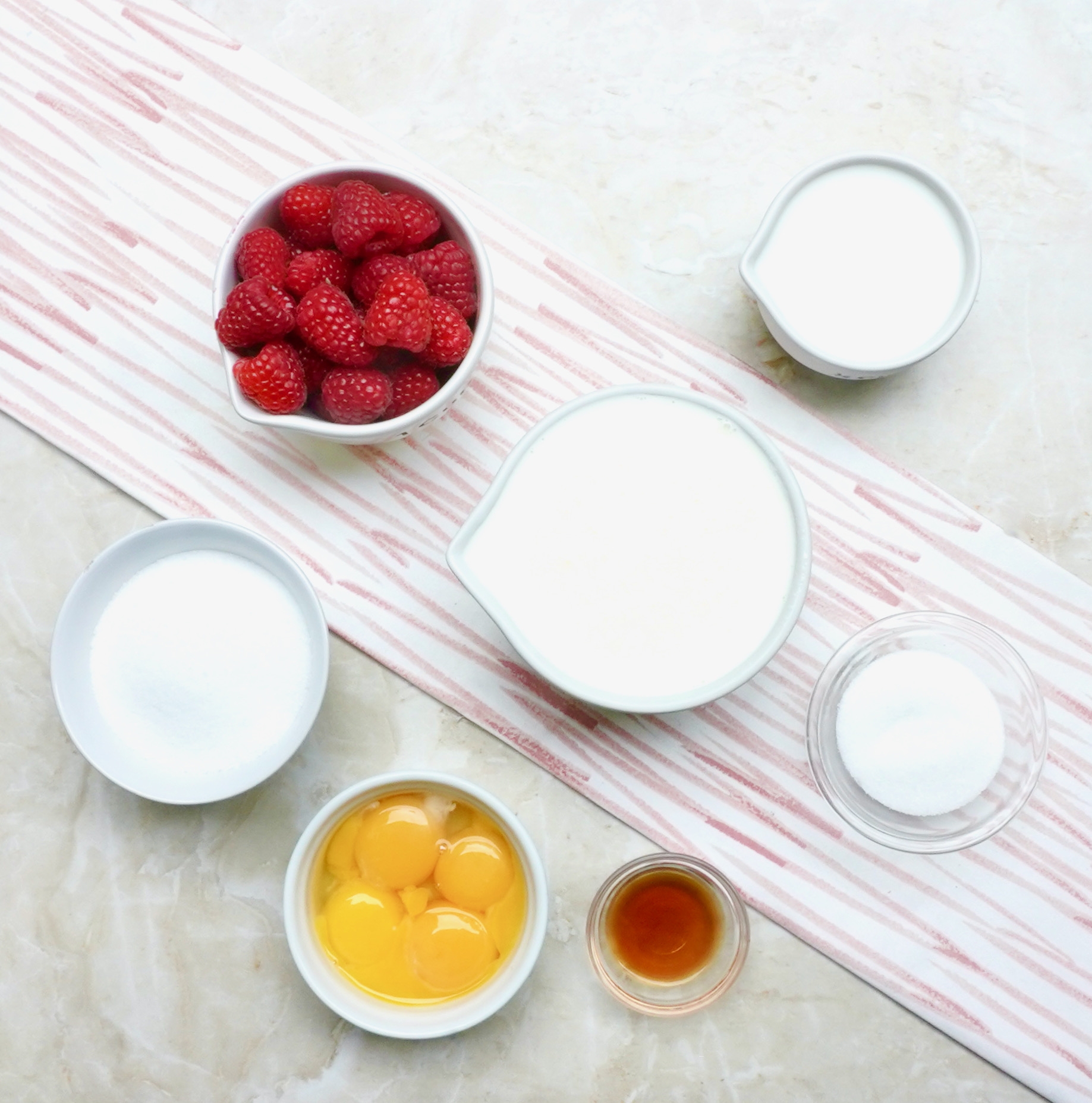 Raspberry Creme Brûlée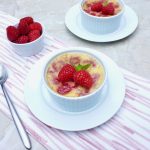 Print This
Ingredients
1 ½ cups heavy cream

½ whole milk

½ cup plus 6 teaspoons granulated sugar, divided

5 large egg yolks

1 teaspoon vanilla extract

1 cup fresh raspberries, sliced
Instructions
Preheat your oven to 325 degrees.
Set 6 teaspoons of sugar to the side for later use. They will be sprinkled over the tops of the custard to create the caramelized topping.
In a large saucepan, combine the heavy cream, milk,  and ¼ cup of the sugar. Turn the heat to medium and bring it just to the boiling point. so the sugar dissolves. Do not let it actually boil. Let it sit for 10 minutes to cool slightly.
In a large bowl, whisk together the egg yolks with the other ¼ cup of the sugar and the vanilla extract.  Combine well.
Add the cooled cream mixture to the bowl and combine well.
Carefully stir in the raspberries.
Divide the mixture evenly between six 4 ounce ramekins.
Create a water bath for baking. Take a 9″ x 13″ baking pan and fill it halfway up with hot water. Add the ramekins to the pan and place the pan in the oven.
Bake for 40 minutes until the custard is completely set.
Remove the ramekins  from the baking pan and let them cool for 15 minutes. Cover each ramekin with plastic and place it into the refrigerator.
They must sit at least 2 hours before you caramelize the tops. You can keep them up to 24 hours.
Sprinkle 1 teaspoon of sugar evenly over the tops of the custards. Make sure the top is completely covered.
You can place them on a baking sheet under the broiler for 1-2 minutes until the sugar melts and they are browned.
Another method is to use a kitchen torch and to melt the sugar and then continue until it has deepened in color and has become caramelized.