Chorizo Breakfast Burrito  is a perfect recipe to serve for Sunday breakfast.  These hearty burritos are packed full of veggies, eggs, beans, cheese and chorizo sausage. Chorizo is a chili and garlic flavored Spanish sausage that is readily available is most markets.
The best part of this Chorizo Breakfast Burrito is if you have any leftovers you can pack them up and bring them with you to work on Monday! If you wrap them well they will reheat nicely. You can use parchment paper to wrap them and tie them with kitchen string for an easy transport and no plastic in the microwave!
If you like a combination of sausage and eggs for breakfast check out
Sausage Strata
.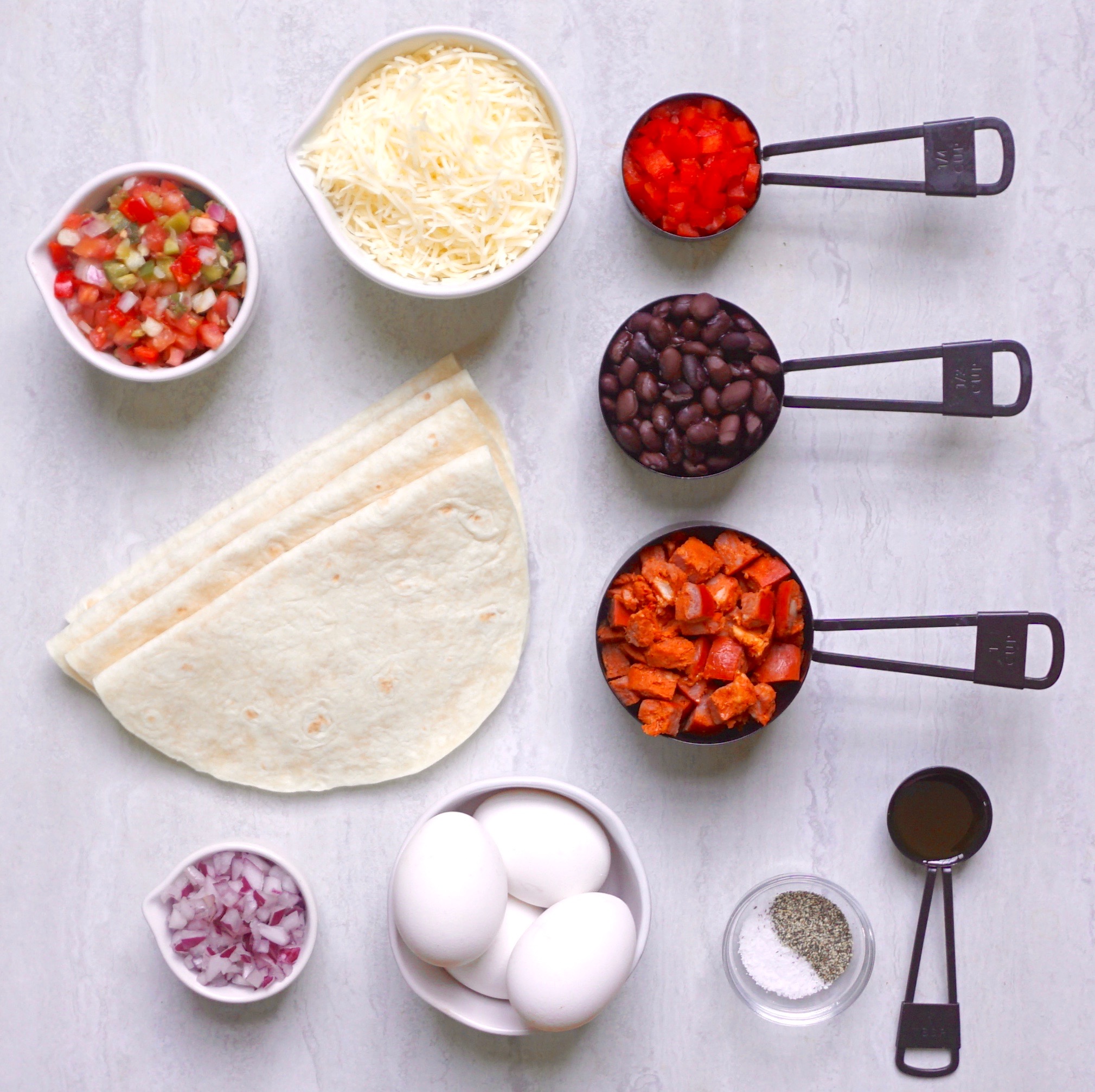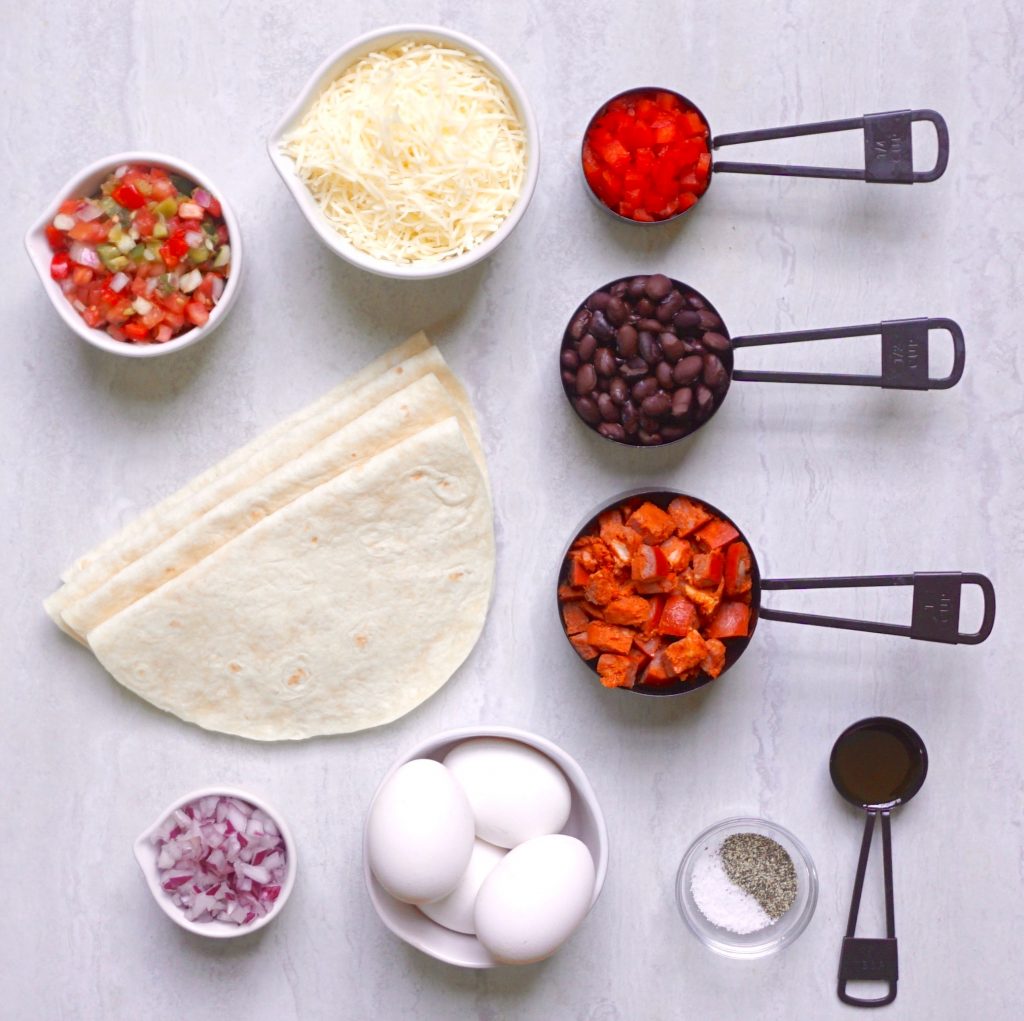 Chorizo Breakfast Burrito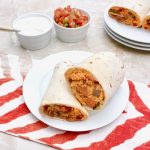 Print This
Ingredients
4 burrito size flour tortillas

1 tablespoon olive oil

1 cup chorizo sausage,diced

¼ cup red bell pepper,diced

¼ cup red onion, diced

½ cup black beans, drained and rinsed

4 large eggs

kosher salt and black pepper

1 cup Monterey jack cheese, shredded

1 cup fresh salsa
Instructions
Add the olive oil to a skillet over medium low heat. Add the chorizo, red pepper and red onion to the pan. Cook for 3 minutes until the pepper and onion have softened, but not browned. Add the black beans to the pan.
Scramble the eggs with a pinch each of salt and pepper. Add the eggs to the skillet and scramble with the sausage mixture using a rubber spatula and constantly pulling the mixture so all of the egg liquid is cooked. This should only take 1½ to 2 minutes until the eggs are solid yet creamy.
Place the tortillas flat. Sprinkle each tortilla with ¼ cup Monterey Jack cheese. Add ½ cup of the egg mixture to each tortilla, spreading it in the center of the tortilla vertically, leaving 2 inches at each end so the edges can be rolled in.
Add ¼ cup of the fresh salsa, spooning it evenly over the eggs. Turn in the edges of the top and bottom of the tortilla. Roll the tortilla from left to right so you have an enclosed burrito.
Serve with additional  salsa and sour cream.