Honey Garlic Shrimp is a simple stir fry recipe that is perfect for weeknight dinners. With just a few simple ingredients, several which are pantry staples, you will be able to make a dinner that is a good combination of  sweet and savory flavors. The sweet honey is a perfect contrast to the soy sauce, apple cider vinegar and dijon mustard. Red pepper flakes gives it a little heat. This is really easy to make, healthy and delicious. It is a good option for an easy weeknight meal as it is a 20 minute recipe from start to finish. The best part is that you will only have one pan to clean!
This Honey Garlic Shrimp recipe can be cooked complete in under 10 minutes.The shrimp cooks in only 4 minutes. You can easily eat it by itself or add some white rice, brown rice, orzo or cauliflower rice for a complete meal.
If you love an easy shrimp recipe for dinner on busy weeknights, check out Creamy Tuscan Shrimp Fusilli,  Shrimp with Tomato Wine Sauce, or Creamy Lemon Shrimp.
You might also like Easy Breaded Fried Butterfly Shrimp Recipe.
SOME THINGS TO KNOW: FAQ'S
INGREDIENT TIPS:
SPECIAL EQUIPMENT NEEDED:
Large skillet, Cast Iron skillet
SUBSTITUTIONS:
If you do not have fresh garlic cloves,1 teaspoon garlic powder can be substituted.
If you do not have red pepper flakes, you could substitute chopped red chili peppers.
Frozen defrosted shrimp will work great if you do not have access to fresh shrimp at your grocery store.
Frozen defrosted broccoli can also be substituted for fresh broccoli.
If you want to make this gluten free, use Tamari which is the gluten free version of soy sauce.
If you do not have apple cider vinegar, you can substitute lime juice.
HOW TO STORE LEFTOVER HONEY GARLIC SHRIMP: 
You can keep the leftover shrimp in an airtight container or zip-top bag in the refrigerator for 1-2 days.
You can freeze the shrimp for up to 2 months in an airtight freezer container or freezer bag. Defrost the shrimp in the refrigerator.
HOW TO REHEAT HONEY GARLIC SHRIMP:
You can reheat the shrimp in a skillet on the stovetop, stirring often, over medium low heat. Add a tablespoon or two of water if needed to bring back the sauce. It will take 3-5 minutes to reheat.
You can also reheat the shrimp in the microwave, covered,  in a microwave safe dish. Heat at 1-2 minute intervals until heated through.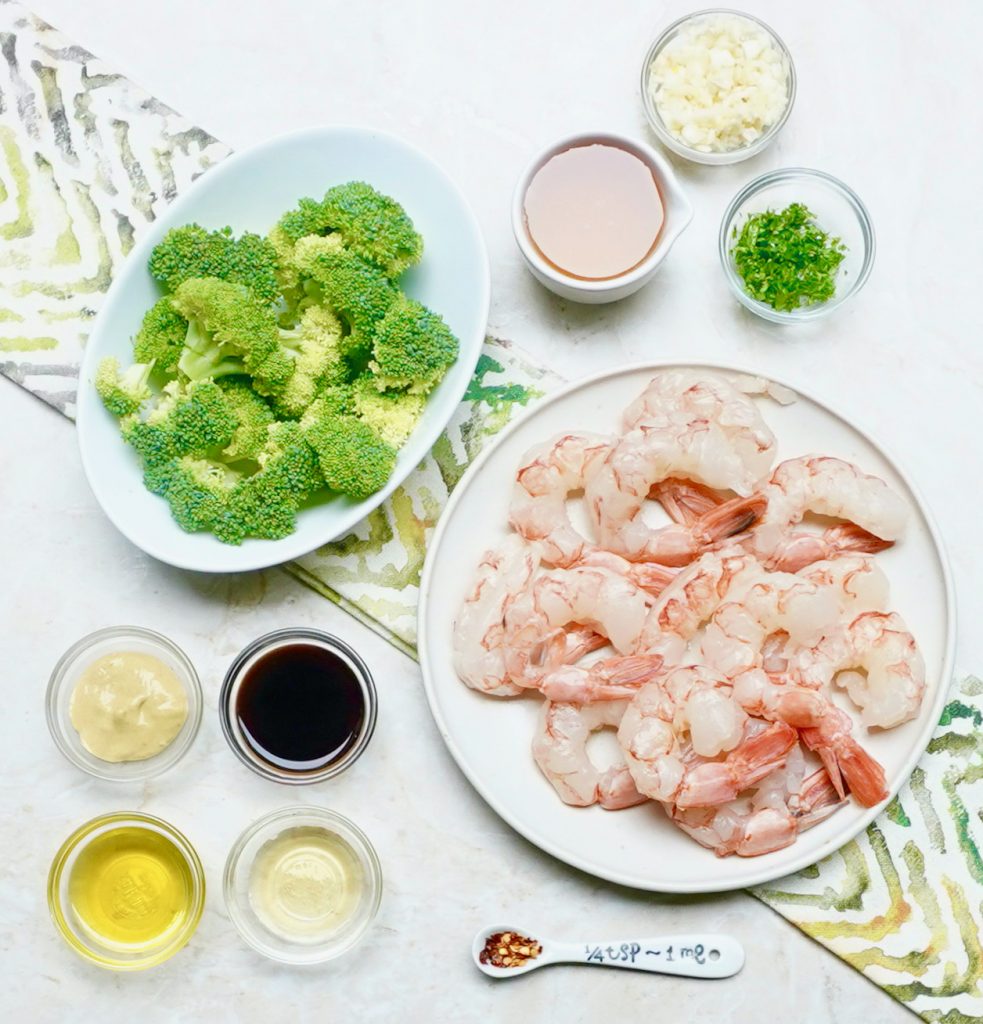 Bring a small amount of water to a boil to cook the broccoli. Remove the cooked broccoli to a plate.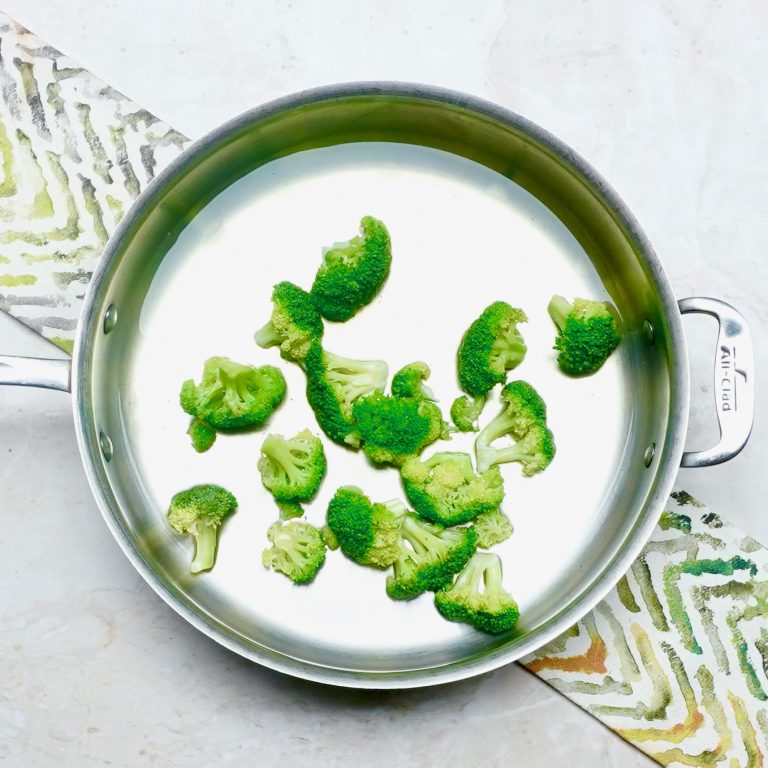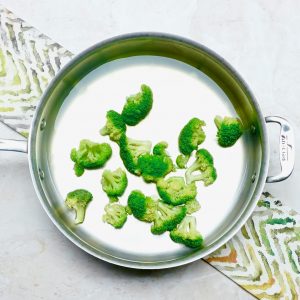 Stir together the honey, soy sauce, dijon mustard, apple cider vinegar, parsley and red pepper flakes in a small bowl.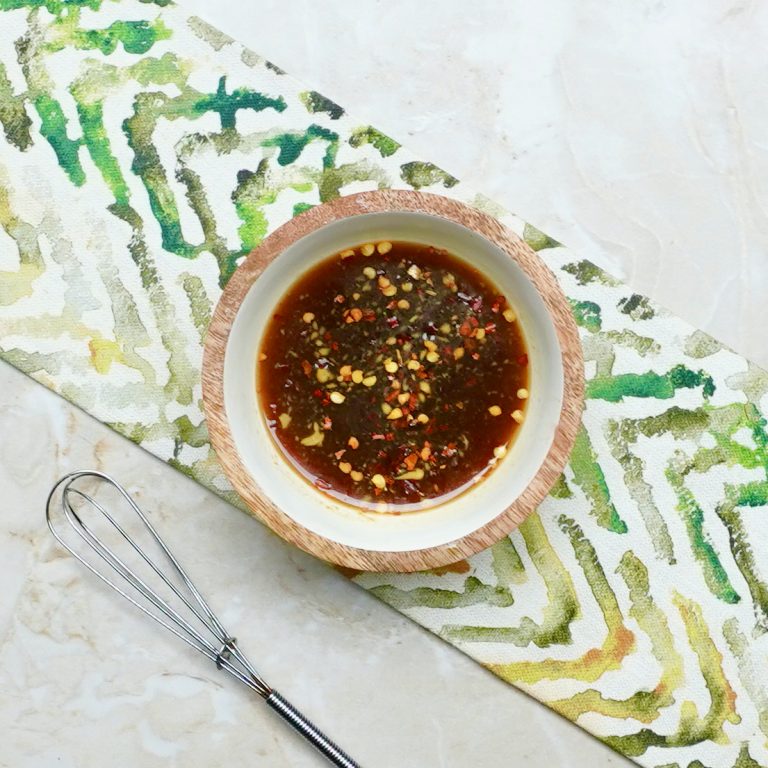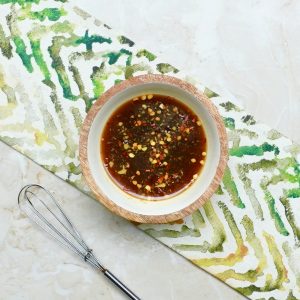 Add the olive oil to the skillet and cook the shrimp and garlic.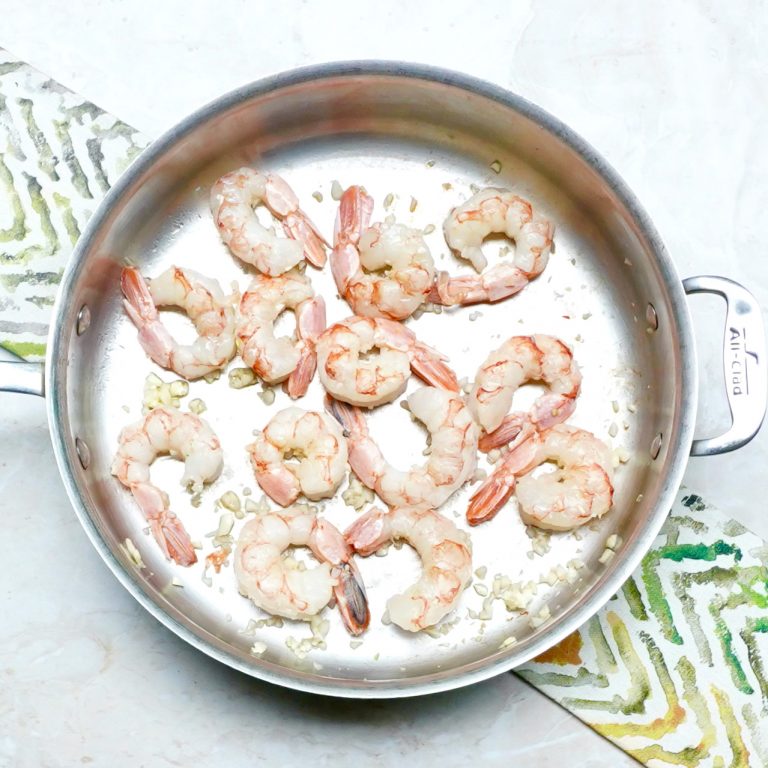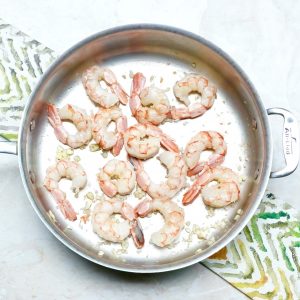 Add the broccoli and the honey mixture to the skillet. Heat through for 2-3 minutes.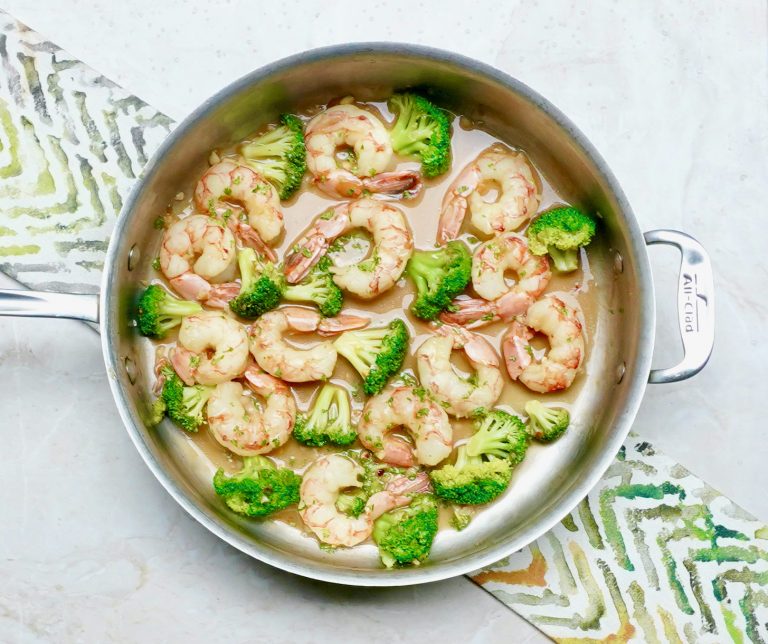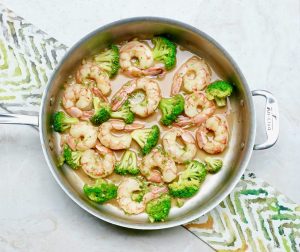 Honey Garlic Shrimp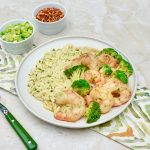 Print This
Ingredients
2 cups broccoli,cut into florets

¼ cup honey

1 tablespoon soy sauce

2 tablespoons dijon mustard

1 teaspoon cider vinegar

1 tablespoon fresh parsley, chopped

¼ tsp crushed red pepper

1 tablespoon olive oil

1 pound large or jumbo shrimp, peeled and deveined

4 cloves garlic, minced

Optional:

1 tablespoon cornstarch
Instructions
Peel and devein the raw shrimp. Rinse them under cool water and then blot them dry with a paper towel.
In a large skillet, bring an inch of water to a boil over medium -high heat. Add the broccoli florets and cook for 2 minutes until the broccoli is bright green and still crisp. Remove the broccoli from the skillet. Drain the water from the skillet and wipe the skillet dry.
In a small bowl, combine the honey, soy sauce, dijon mustard, cider vinegar, parsley and crushed red pepper. Set aside.
Add the olive oil to the skillet and heat it over medium heat. Place the deveined shrimp in a single layer into the hot pan  and add the minced garlic. Cook for 3-4 minutes until the shrimp is opaque and slightly pink and white.
Pour the honey mixture over the pan-seared shrimp. Add the broccoli back to the skillet. Combine well.
If you want extra thick sauce, create a cornstarch slurry by dissolving 1 tablespoon cornstarch in 1 tablespoon of cold water. Stir it into the sauce in the pan. Keep stirring it in until the sauce thickens. This will take about 1 -2 minutes.
Simmer for 2-3 minutes until heated through and bubbling.
Serve in a large bowl with some extra red pepper flakes and chopped green onions. You could also sprinkle the top of the shrimp with some sesame seeds. You could serve this with lemon wedges on the side.