Fall is always the busiest time of year for me and I think this is probably true for most of you as well. With all of the holidays coming up our focus is on planning and making special foods for them. Therefore, easy and quick recipes for day to day meals become really important. Honey Garlic Shrimp is one of those recipes!
Honey Garlic Shrimp is a great recipe with lots of flavor that can be cooked in under 10 minutes. You can easily eat it by itself or add some rice or orzo for a complete meal.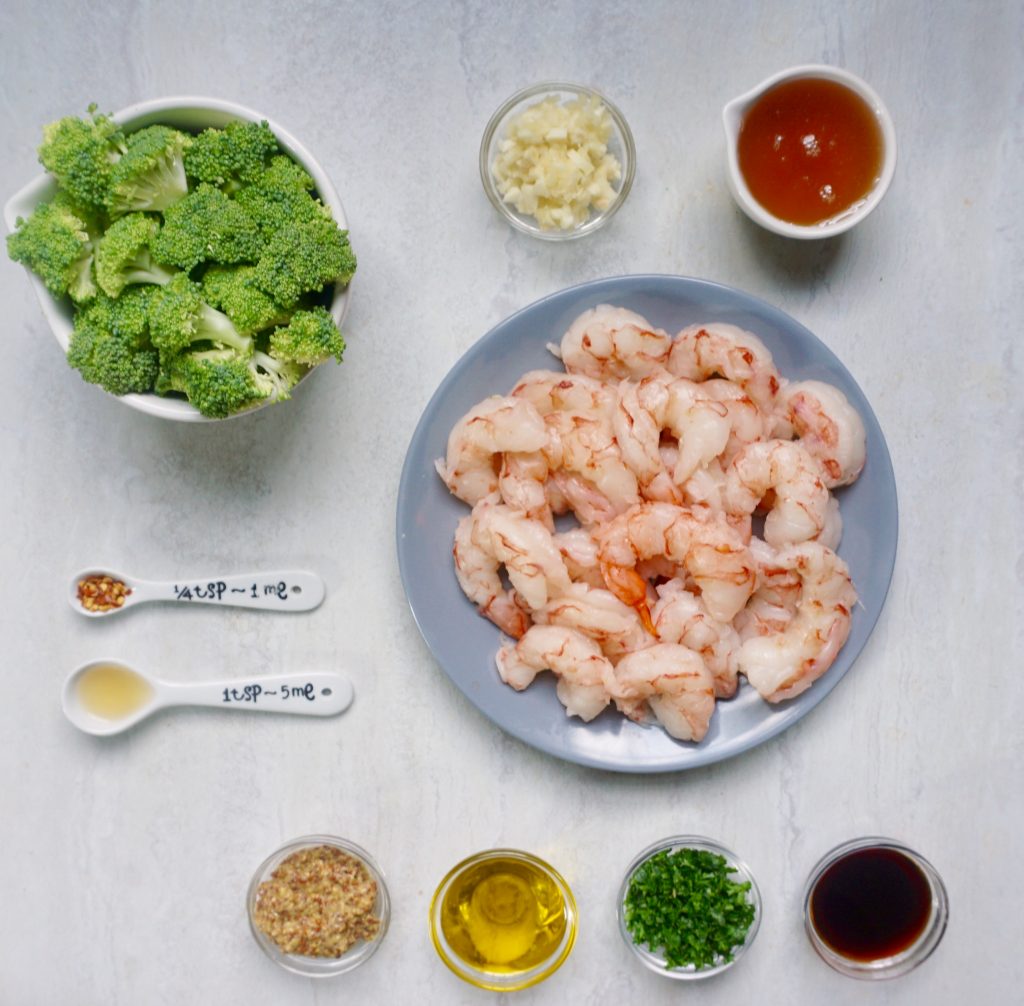 Honey Garlic Shrimp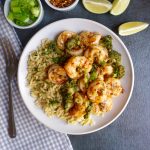 Print This
Ingredients
1 pound large shrimp, peeled and deveined

4 cloves garlic, minced

1 tablespoon olive oil

2 cups broccoli florets

¼ cup honey

1 tablespoon soy sauce

2 tablespoons dijon mustard

1 teaspoon cider vinegar

1 tablespoon fresh parsley, chopped

¼ tsp crushed red pepper
Instructions
In a large skillet, bring an inch of water to a boil. Add the broccoli and cook for 2 minutes until the broccoli is bright green and still crisp. Remove from the skillet, drain and wipe the skillet dry.
In a small bowl, combine the honey, soy sauce, dijon mustard, cider vinegar, parsley and crushed red pepper. Set aside.
Add the olive oil to the skillet and heat it over medium low heat. Add the shrimp and the garlic and cook for 3-4 minutes until the shrimp is opaque and slightly pink and white. Pour the honey mixture over the shrimp. Add the broccoli back to the skillet. Combine well.
Simmer for 2-3 minutes until heated through and bubbling.