Caprese Panini is a sandwich that is made with Italian bread, mozzarella cheese, pesto and fresh tomatoes. It is grilled and served warm. Originating from Italy, ciabatta bread or baguette are commonly used to make this sandwich.
Pesto gives this an extra layer of flavor and fresh mozzarella cheese melts beautifully. This is an elevated version  of grilled cheese which is easy to prepare and delicious.
Caprese Panini makes a great lunch or even a casual dinner. If you want to make it a more complete meal try serving it with Roasted Tomato Soup. They really go nicely together.
If you love the combination of tomato, cheese and bread, check out Caprese Flatbread.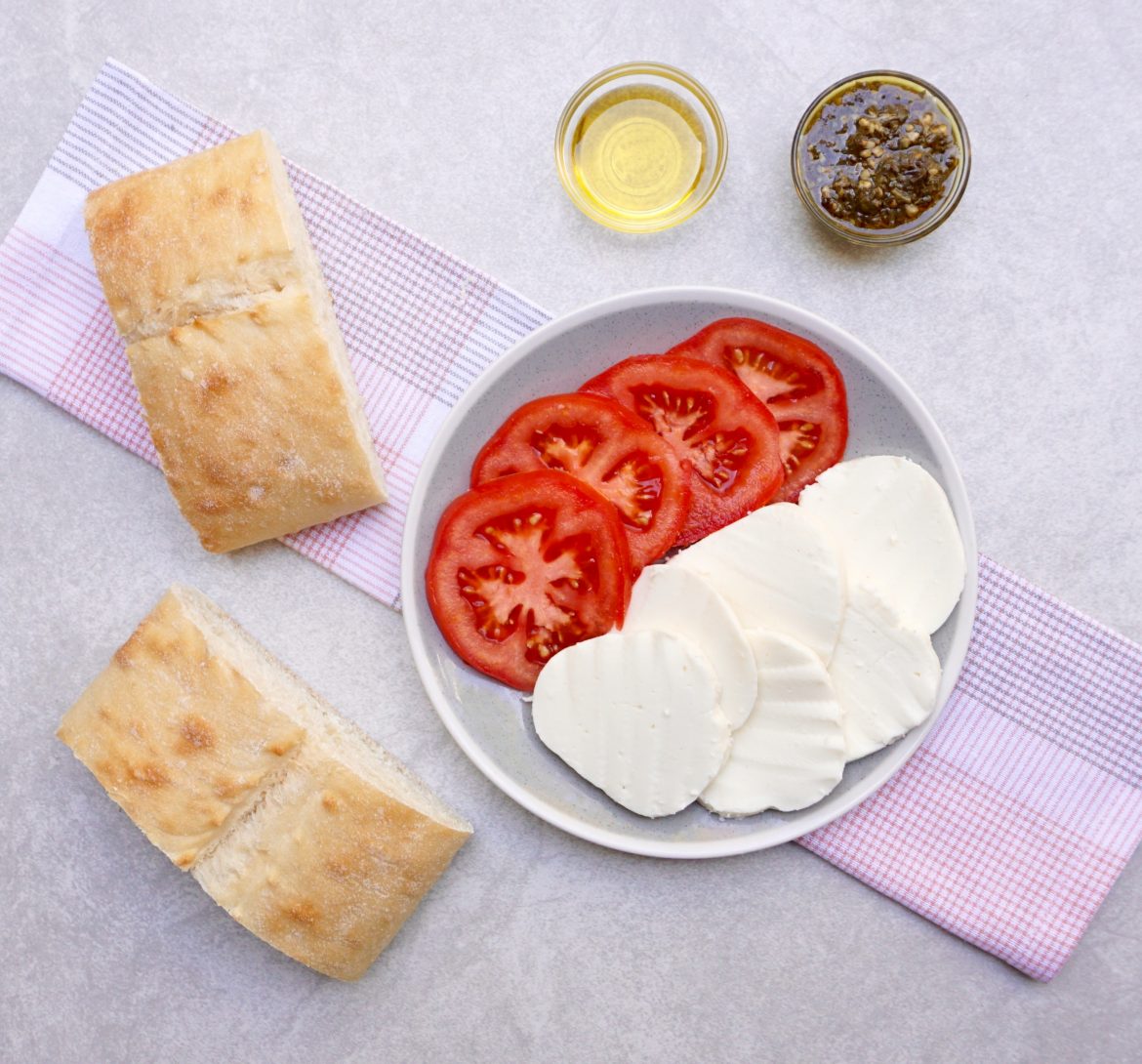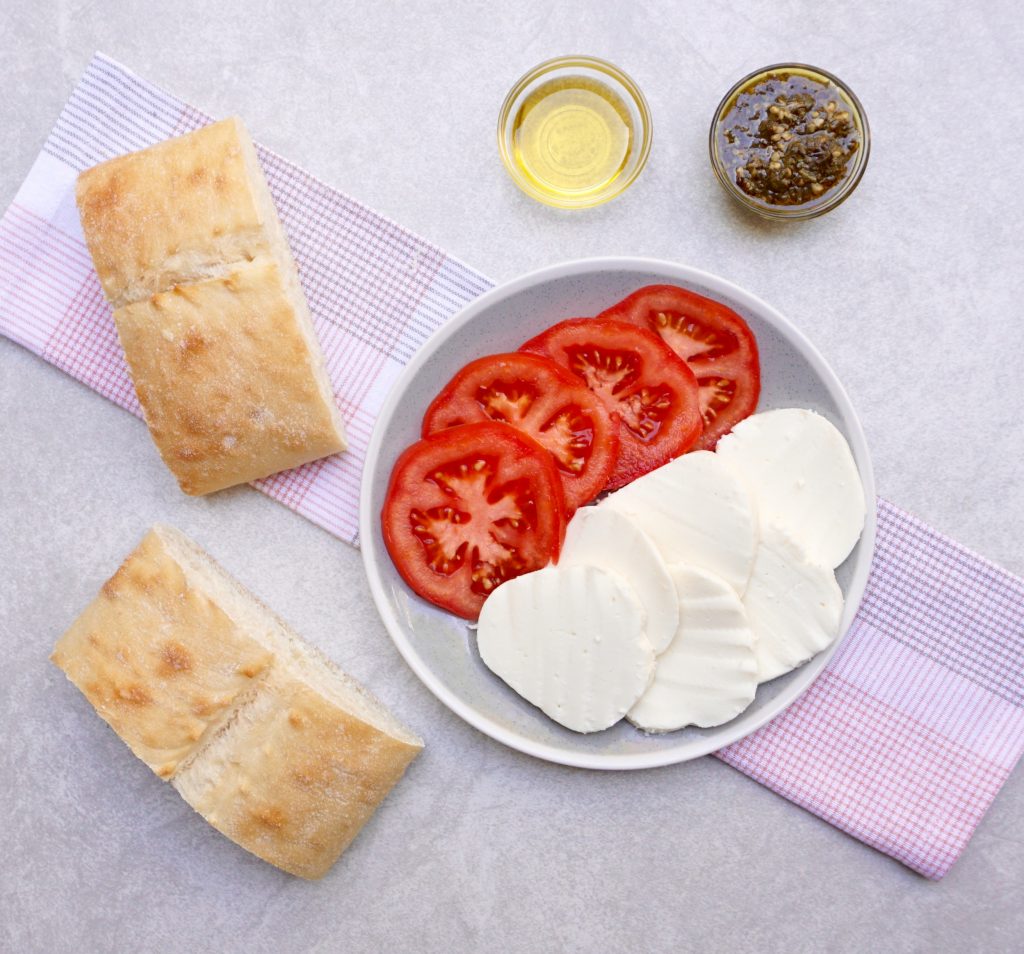 Caprese Panini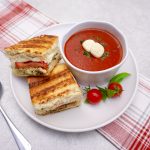 Print This
Ingredients
1 tablespoon olive oil

2 pieces ciabatta bread, 6 inches long

2 tablespoons pesto

6 slices fresh mozzarella cheese, ½ pound

4 slices tomato, 1 large tomato
Instructions
Heat a panini press or grill press.
Spread one tablespoon of the pesto evenly over the bottom halves of each ciabatta bread slice.
Layer one and a half slices of fresh mozzarella on each bottom piece of the ciabatta.
Top with two tomato slices.
Top with the remaining  one and a half slices of mozzarella.
Cover with the remaining ciabatta.
Brush the olive oil lightly on both the tops and bottoms of the panini.
Place into the press, lower the top and grill for 2-3 minutes until the panini are lightly browned and the cheese is melted.
If you do not have a panini press, you can grill the panini in a skillet. Heat the skillet over medium low heat and spray lightly with non stick cooking spray.
Add the panini to the skillet and press down on the tops with a spatula. Cook for 2-3 minutes on each side until the cheese is melted and they are golden brown.