This Chorizo Frittata recipe is very versatile. It is a basic combination of eggs and dairy that has chorizo sausage, vegetables, and cheese mixed in to it.
You can vary the type of dairy that you use in a frittata. Milk, cream, half and half and sour cream will all work nicely.  If you substitute sour cream or heavy cream for the milk it will make the frittata a bit more custardy because of the  higher fat content they have. You can also switch out the sausage and types of veggies if you want to.
I like frittatas for a few reasons. They can be baked in a pie plate, muffin pans or an ovenproof skillet. They can be prepared ahead, and they also freeze well. They are great for serving a crowd at brunch or you could cut the frittata into slices for your breakfast and freeze a few for future use.
Chorizo Frittata can be baked in a mini version if you want. Check out the Mini Frittata recipe for cooking instructions.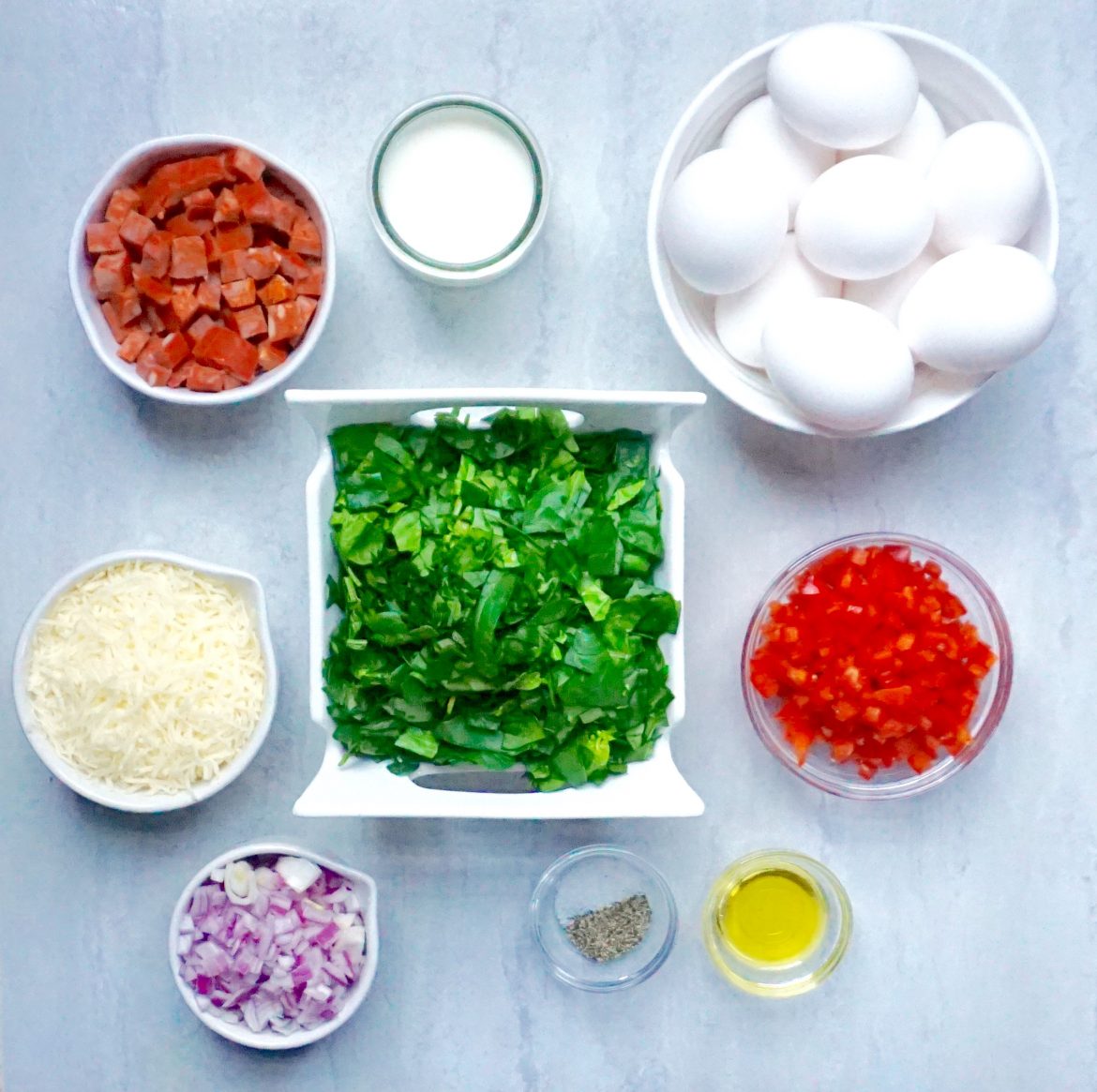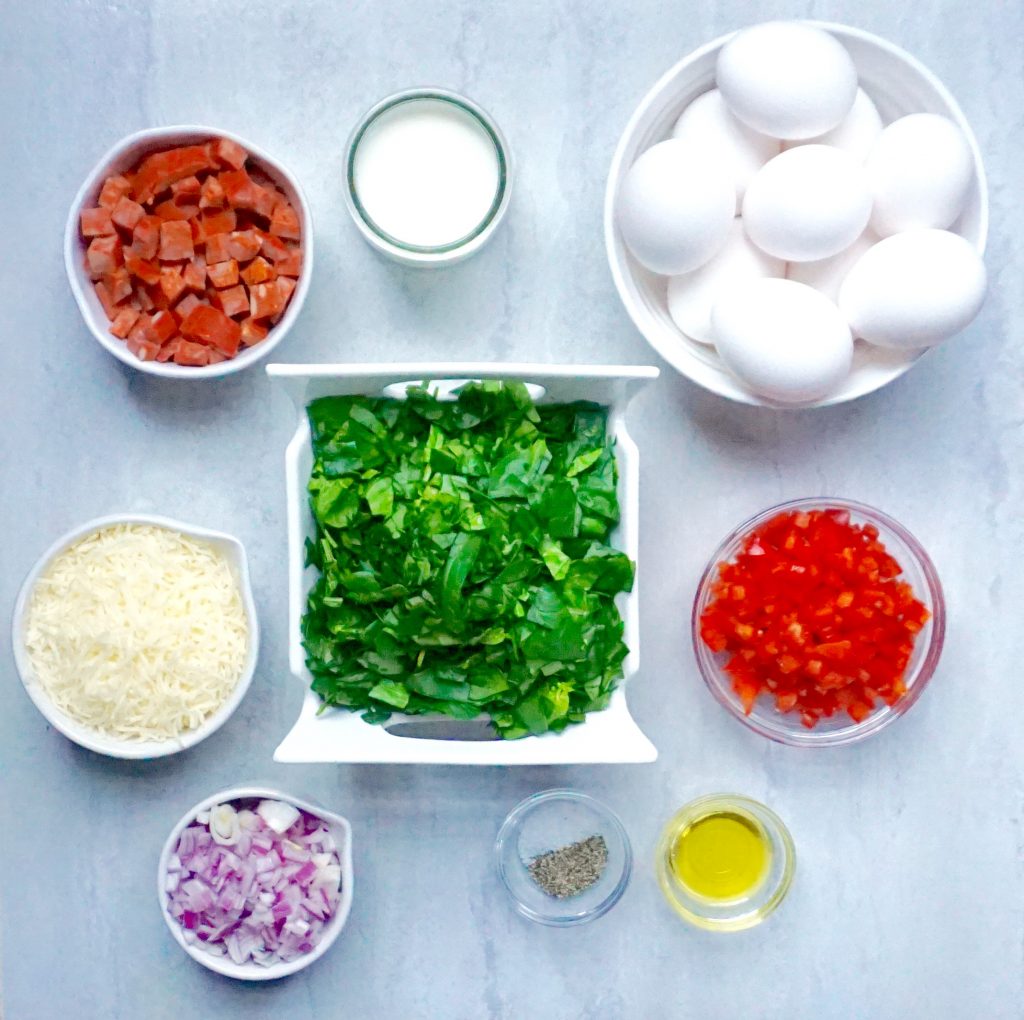 Chorizo Frittata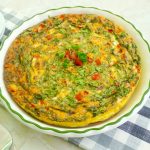 Print This
Ingredients
1 tablespoon olive oil

6 ounces chorizo sausage,diced into small cubes

1 medium size red bell pepper, diced

1/2 cup red onion, diced

2 cups fresh baby spinach, stems removed and chopped

1 cup Monterey Jack Cheese, shredded

10 large eggs

1/2 cup whole milk

1/2 teaspoon each salt and black pepper
Instructions
Preheat your oven to 350 degrees.
In a large skillet heat the olive oil. Add the chorizo and cook over medium low heat for 3 minutes until the fat starts to render.
Add the diced red bell pepper to the chorizo and cook for 3 minutes. Add the red onion and cook for an additional 3 minutes.
Add the chopped baby spinach and cook for 1 additional minute until it starts to wilt. Remove from heat and cool slightly.
In a large bowl, beat the eggs and milk together. Add the salt and pepper and mix in. Stir in the Monterey Jack cheese.
Add the chorizo and vegetable mixture to the eggs. Mix well.
Grease or spray a deep dish 9 inch pie plate. Make sure the dish is coated well to prevent sticking!
Pour the egg mixture into the pie pan. Bake for 30 minutes but start checking the frittata at 25 minutes.
You want to make sure that you cook this until the top of the frittata is just set.
DIRECTION FOR MINI FRITTATAS:
Equally distribute the mixture into your prepared custard cups or muffin pan.
Bake for 20 to 25 minutes. The custard cups will require a few more minutes than the muffin tin. The tops should be totally set and lightly browned.
To make ahead and reheat, check out these directions on How To Reheat a Frittata
Notes
Chorizo is a Spanish sausage which is spiced with chile. The closest substitute that I know of, if you cannot find it, would be Linguica which is a slightly spicy Portuguese sausage. Diced ham, or spicy Italian sausage would be a couple other good substitutes.
The frittata can be served in the pie plate or removed to a serving platter.