Mushroom Brown Rice Pilaf is a healthy gluten free, vegan recipe. It makes a flavorful side dish but is hearty enough to be eaten as a meal.
When choosing rice, brown rice is a healthier option than white rice. Brown rice still has the outer layers of bran and germ. Those layers contain most of the vitamins and minerals. They are removed in the process of making white rice. Brown rice contains more fiber which helps keep blood sugar levels more even.
Brown Rice cooking times can vary by the brand. Make sure to check the directions on your package for cooking time and adjust your time as needed.
If you want to try some other ways to add brown rice to your diet, check out Brown Rice Lentil Soup, Lemon Parsley Brown Rice,  Asparagus Fried Brown Rice,  Chicken Brown Rice Soup, and Brown Rice Veggie Cakes.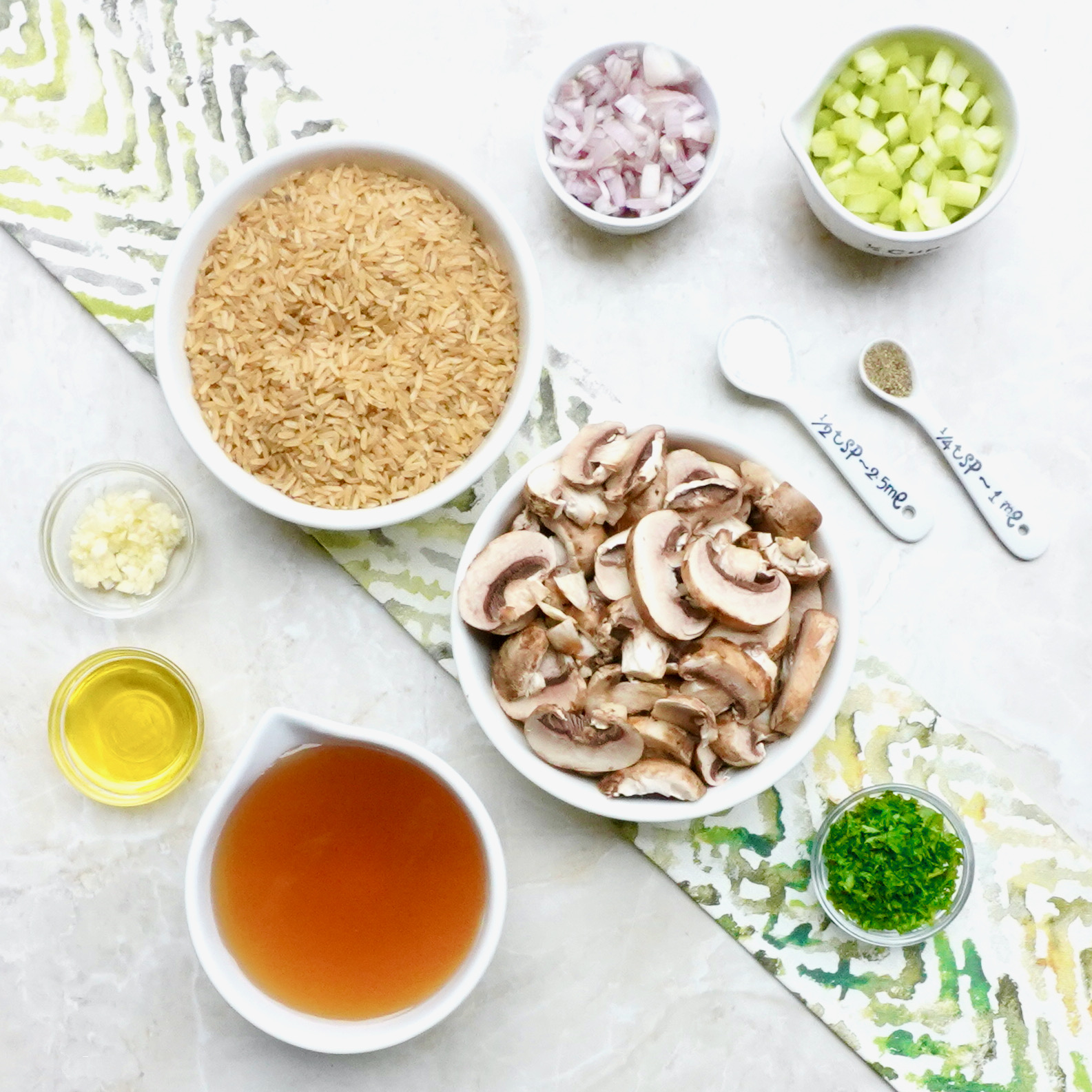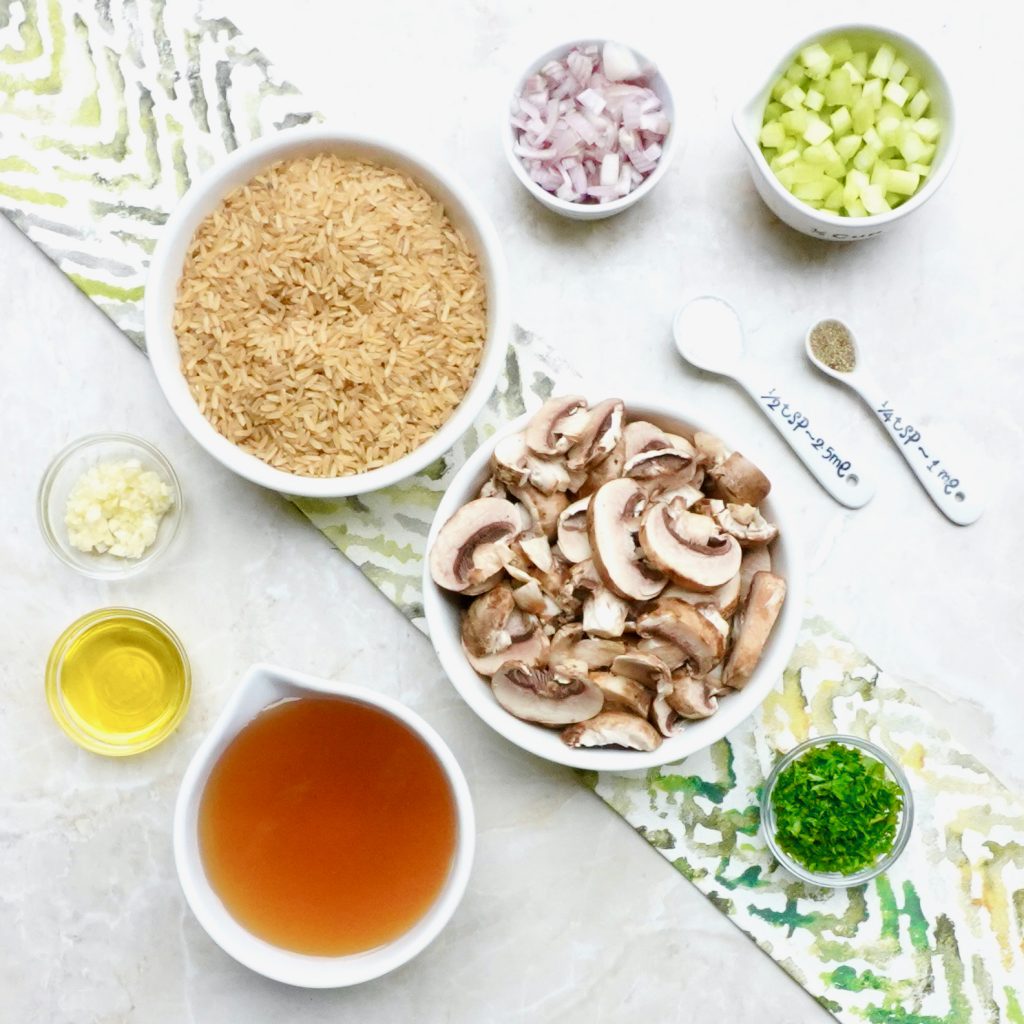 Mushroom Brown Rice Pilaf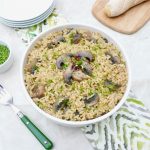 Print This
Ingredients
2 tablespoons olive oil

8 ounces Baby Bella mushrooms, sliced

½ cup celery, diced (one large stalk)

1 large shallot, diced

2 cups whole grain brown rice

4 cups vegetable broth

½ teaspoon kosher salt

¼ teaspoon black pepper

2 tablespoons fresh parsley, chopped
Instructions
Add the olive oil to a medium size pot that has a lid. Heat it over medium low heat.
Add the mushrooms and cook them for 3 minutes, stirring occasionally.
Add the celery and shallot. Cook them for an additional 2 minutes, stirring occasionally.
Add the brown rice to the pan and stir it well. You want the grains to be coated in the oil.
Add the vegetable broth, salt and pepper. Stir to combine.
Raise the heat on the burner to  the high setting to bring the mixture to a boil.
Once it has boiled, stir it once again, cover the pot and reduce the heat to the low setting. Cover the pot.
Resist opening the pot too often as it releases the steam. The steam is needed to cook the rice through.
Let the rice cook until the liquid is completely absorbed. This will take about 25-30 minutes.
Turn off the heat and let the rice sit covered in the pan for an additional 10 minutes.
Remove the cover and fluff the rice with a fork. Taste to check the texture of the rice.
If the rice is still crunchy you can add another ½ cup of water, stir to combine, cover the pan and simmer on low heat for another few minutes until it has softened.
Stir in the parsley and serve.
This will be the  best when served at once. If you do want to make it ahead of time, it will be best reheated in a microwave, covered. Start with 3 minutes time, remove and stir to make sure it is evenly heated. Add a few extra minutes as needed.