Banana Cinnamon Oatmeal is the perfect way to start the day! It is warm and filling. The bananas and a bit of brown sugar give it a nice subtle sweetness.  Cooking it with milk makes it creamy.
Oatmeal is a heart healthy option to add into your breakfast rotation. It has been found to lower cholesterol and it tends to keep you full for a long time. This recipe for Banana Cinnamon Oatmeal is really simple. You throw a few ingredients into a pan and simmer for a matter of minutes. In about the same time that it takes to boil an egg, you will have a hearty, delicious bowl of oatmeal.
If you love oatmeal for breakfast, check out Brown Sugar Cinnamon Oatmeal ,Banana Cocoa Oatmeal, and Cranberry Orange Oatmeal.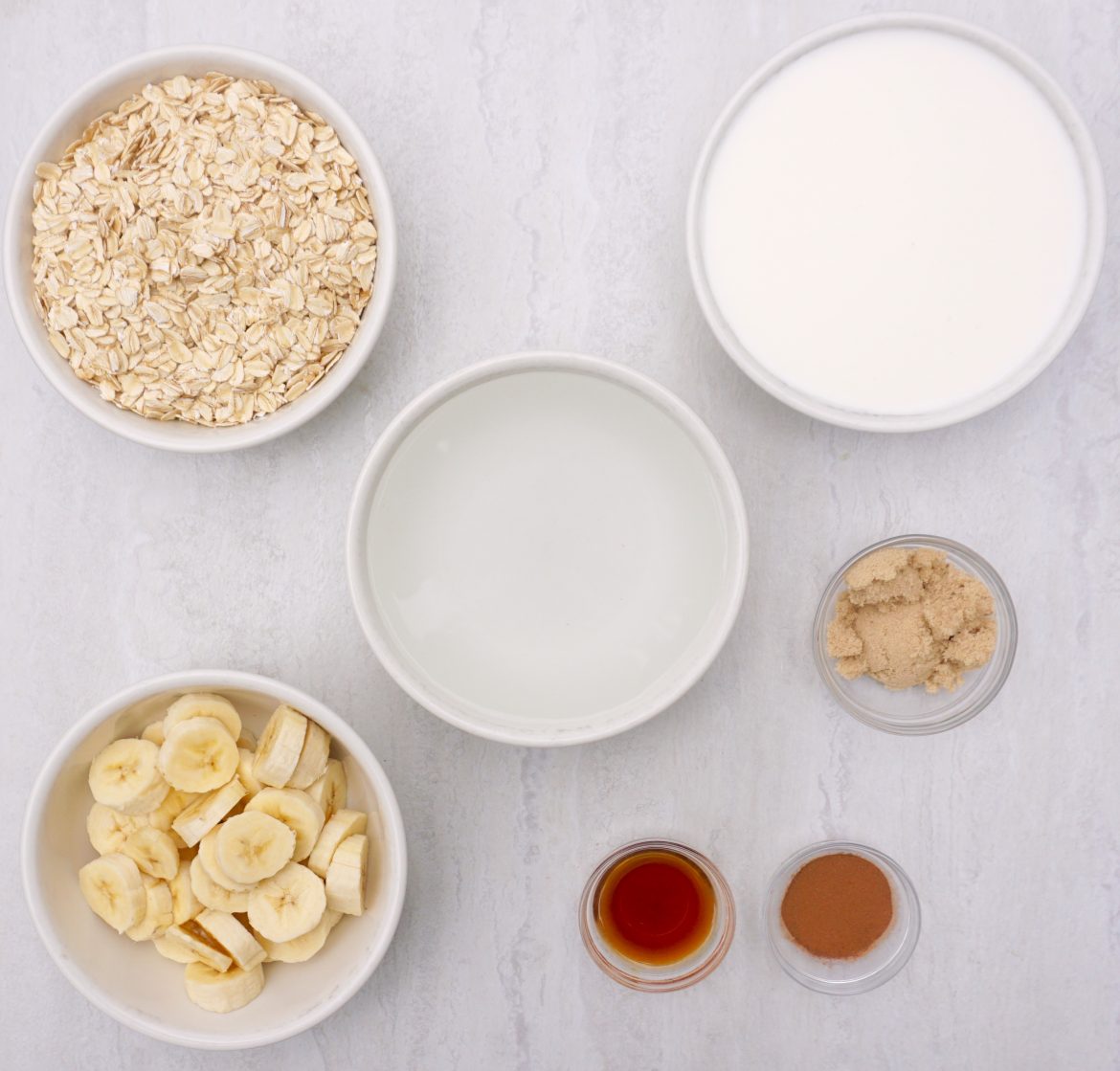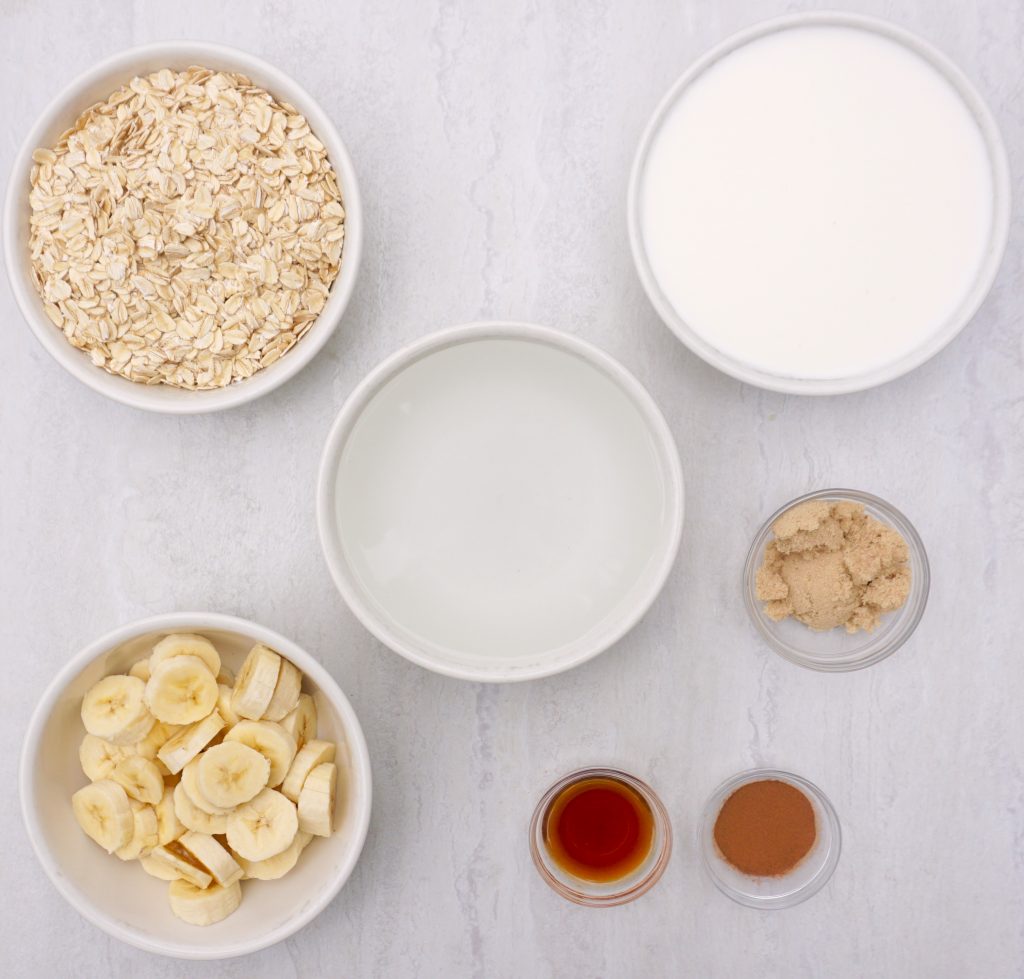 Banana Cinnamon Oatmeal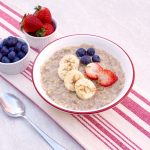 Print This
Ingredients
2 cups old fashioned oats (not quick cooking)

2 cups milk, can be whole milk or almond milk

2 cups water

4 bananas, divided

2 tablespoons brown sugar

1 ½ teaspoons cinnamon

2 teaspoons vanilla extract
Instructions
Pour the milk and water into a large sauce pan. Add the oats and stir.
Slice two of the bananas and add to the pan. Add the brown sugar and cinnamon and stir.
Turn the heat on to medium high and bring the mixture to a boil. Turn the heat down to low and simmer for about 5 minutes until the oats have absorbed most of the liquid and are creamy.
Remove from the heat and stir in the vanilla extract.
Divide the oatmeal between 4 bowls. Slice or dice the remaining bananas and place on the top of the oatmeal in the bowls.