Brown Sugar Cinnamon Oatmeal is a wholesome way to start the day. This easy recipe is a perfect breakfast for busy mornings. It is made with only five simple ingredients and cooks in 10 minutes.
Oats are naturally gluten free and provide some health benefits. They contain protein , fiber and several vitamins. They can help to lower your cholesterol and they can help you to lose weight and keep your blood sugar levels more even. Homemade oatmeal for breakfast is always a good choice.
If you want to try another easy breakfast recipe where the oats are cooked with fruit, check out Banana Cinnamon Oatmeal. You might also like Banana Cocoa Oatmeal, and Cranberry Orange Oatmeal if you want a creamy oatmeal for a healthy breakfast.
If you are a fan of overnight oats, check out Morning Glory Overnight Oats.
SOME THINGS TO KNOW:
SUBSTITUTIONS:
This creamy oatmeal can be made with oat milk, soy milk, or whole milk if you do not have almond milk.
This brown sugar oatmeal recipe calls for old fashioned rolled oats. You could substitute quick oats and just decrease the cooking time. Steel cut oats are not recommended for this recipe. They have a much longer cooking time which may change the amount of milk required.  Instant oats which are the kind of oats used in the instant oatmeal packets are not recommended either. If you would like to learn more about the different type of oats, check out 6 Types of Oats.
ADDITIONS:
This oatmeal recipe has a subtle sweetness from the brown sugar. If you like your oatmeal very sweet you could add a touch of maple syrup to it or a drizzle of honey before serving.
A dash of cinnamon sprinkled over the top before serving would also be a nice touch.
This oatmeal is delicious as is but you could add you favorite flavors by adding toppings to it.. Check out some of our topping suggestions below.
STORAGE:
You can keep any leftover oatmeal in the refrigerator in an airtight container for 3-5 days.
You can freeze any leftover oatmeal in airtight freezer containers for 2-3 months. You might want to freeze it in single serving sizes. Take it out of the freezer and let it defrost over night in the refrigerator.
To reheat, add a tablespoon or two of milk to the oatmeal. You either reheat it covered in the microwave for a minute or two or heat it on the stovetop in a small saucepan over low heat until it is heated through.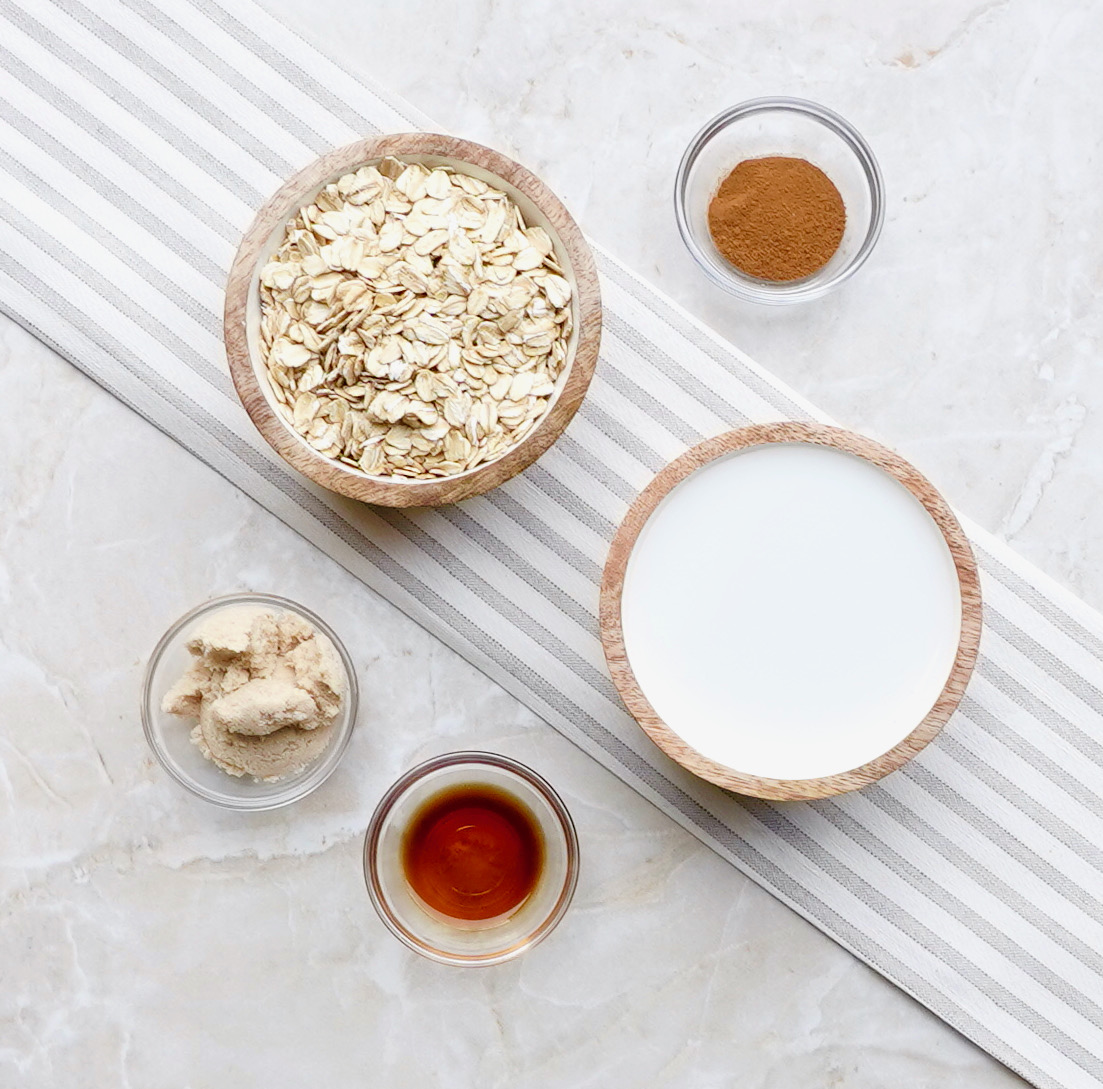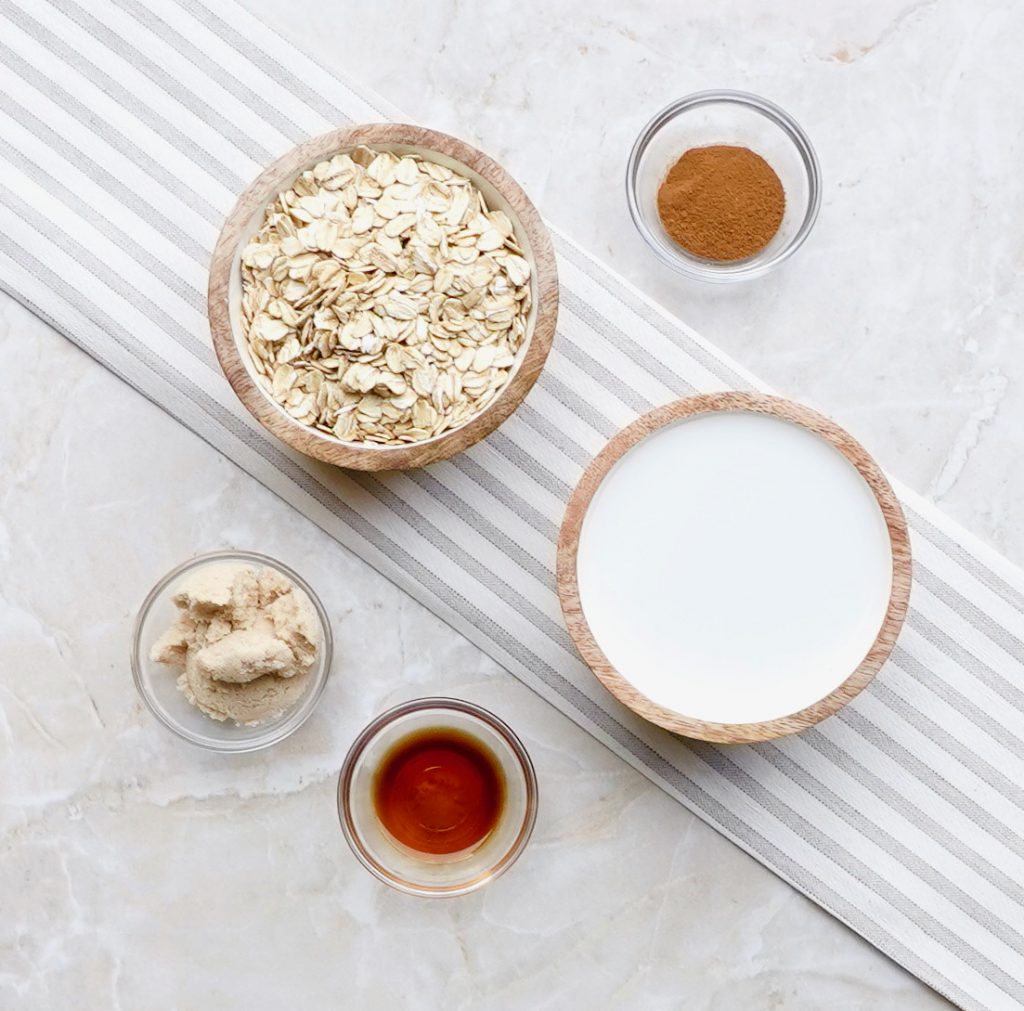 Brown Sugar Cinnamon Oatmeal would be great topped with chopped dates, bananas, dried cranberries, unsweetened coconut flakes, chopped walnuts or raisins.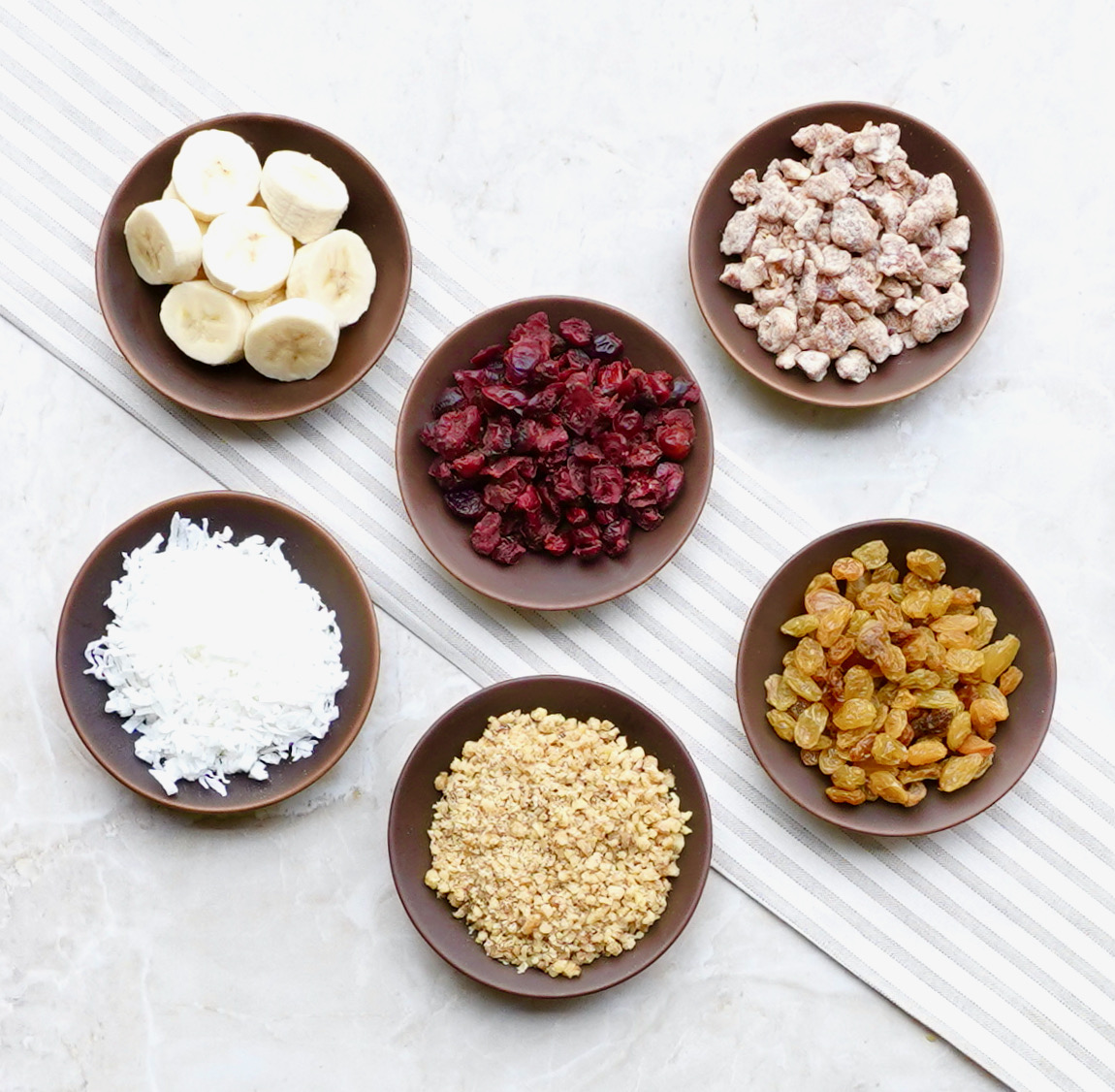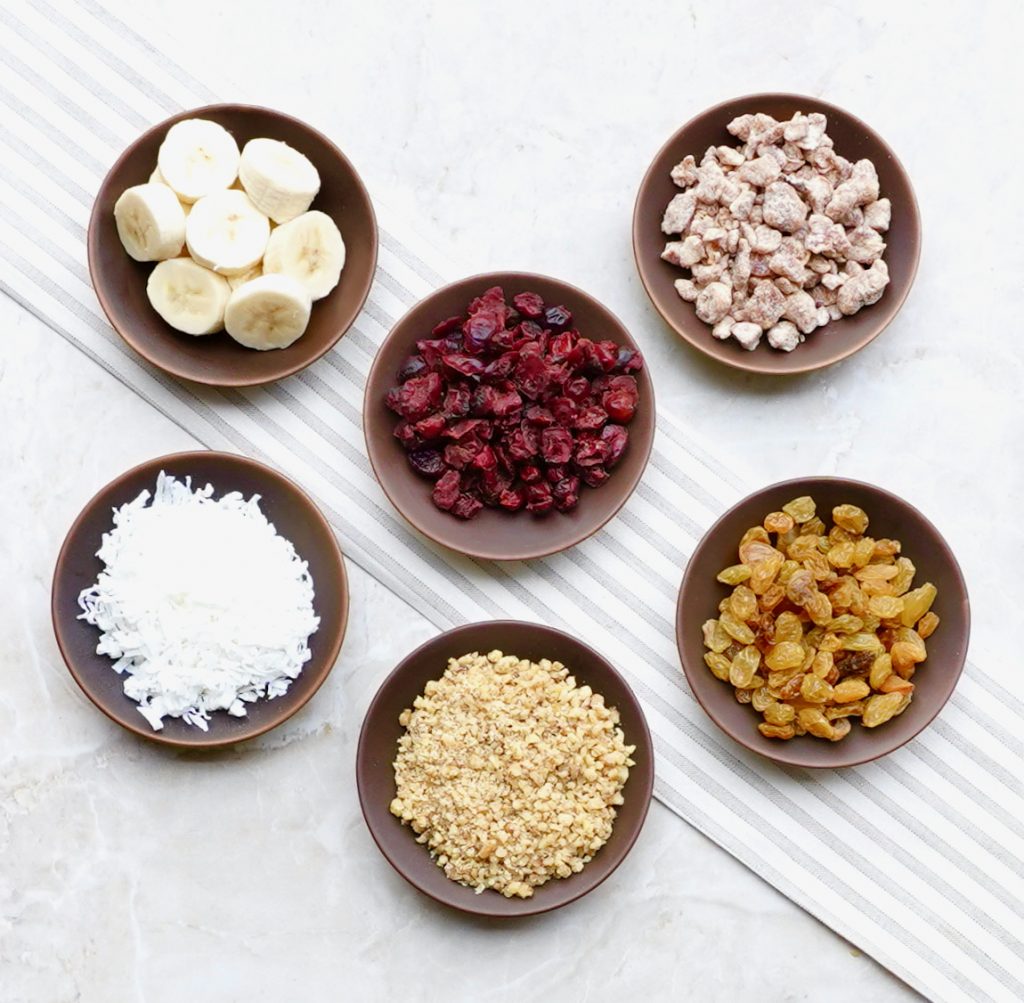 Brown Sugar Cinnamon Oatmeal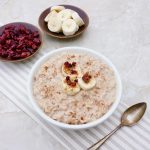 Print This
Ingredients
1 cup old fashioned oats, whole grain

2 cups almond milk

1 teaspoon ground cinnamon

2 tablespoons brown sugar (light or dark brown)

1 teaspoon pure vanilla extract
Instructions
Place the oatmeal into a medium saucepan.
Add the almond milk, cinnamon and brown sugar. Stir to combine.
Turn the stove to medium-high heat and bring the mixture to a boil. Turn the heat down to low and simmer for about 5 minutes until the oats have absorbed most of the liquid and are creamy.
Remove from the heat and stir in the vanilla extract.
You may want to stir a splash of milk into the bowl of oats before serving.