Banana Cocoa Oatmeal is a delicious way to start the day. This vegan oatmeal is a warm, filling breakfast that feels a little bit like a dessert because it is chocolatey. This recipe calls for cocoa powder to create the chocolate flavor. Cocoa powder is low in fat and sugar and has lots of benefits. It helps to regulate your metabolism, increases the feeling of fullness and reduces inflammation which can protect you from diseases.
The main source of sweetness in this recipe is ripe bananas. Make sure that they are actually past their prime for the best flavor. Be creative with your toppings! You can use any berries, fruits or nuts that you have on hand and a bit of chocolate too.
Oatmeal is so versatile, healthy and a great breakfast any time of the year. Check out Cranberry Orange Oatmeal, Blueberry Baked Oatmeal, Banana Cinnamon Oatmeal, and Strawberry Banana Baked Oatmeal for some other ways to make it. You might also like Brown Sugar Cinnamon Oatmeal.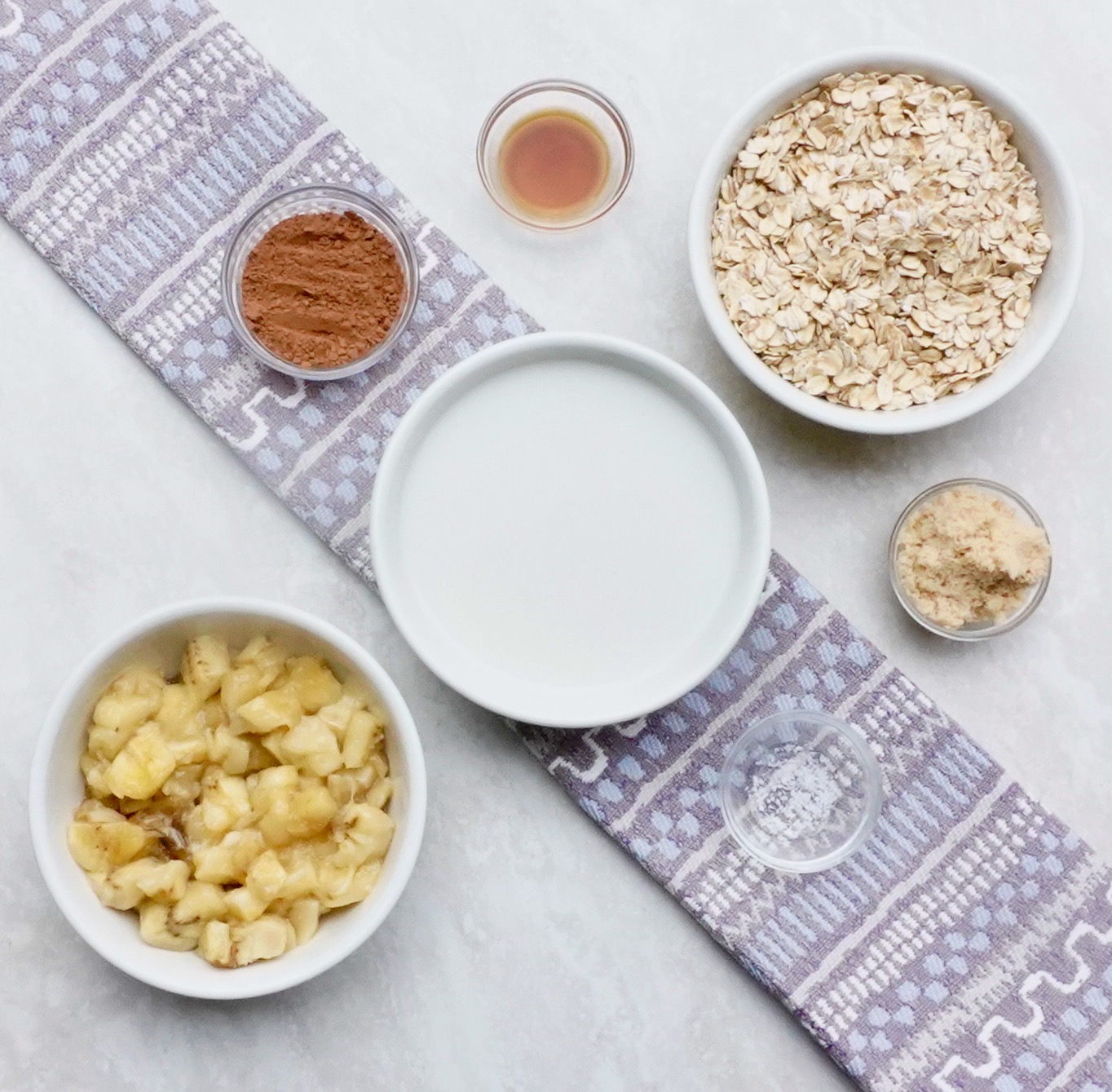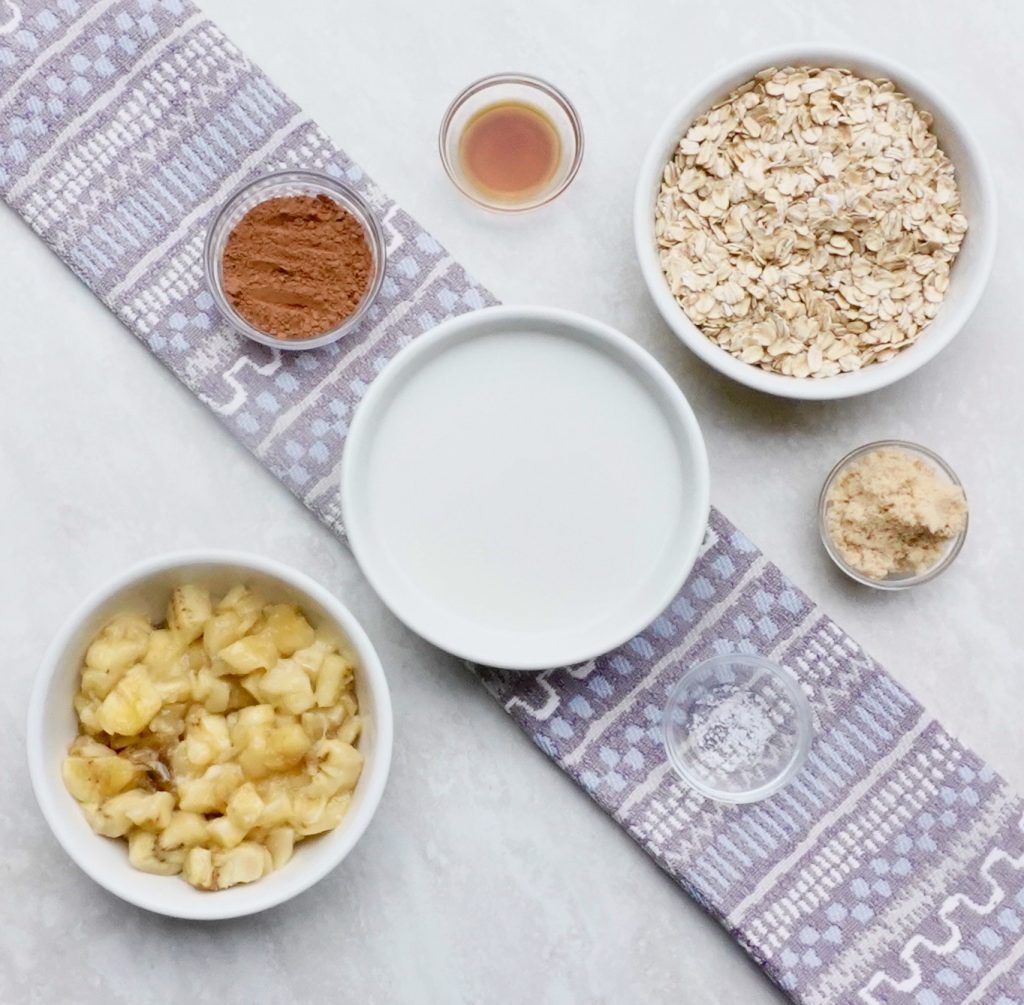 Banana Cocoa Oatmeal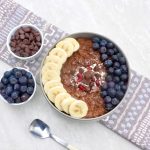 Print This
Ingredients
2 cups old fashioned oats (not quick cooking)

3 cups almond milk *see note

2 very ripe bananas, diced

2 tablespoons cocoa powder

2 tablespoons light brown sugar

pinch salt

1 teaspoon vanilla extract

Optional toppings:

Sliced bananas, berries, chocolate chips, shaved white chocolate
Instructions
Pour the almond milk into a large sauce pan. Add the oats and stir.
Add the bananas, cocoa powder,  brown sugar and salt. Stir to combine well.
Turn the heat on to medium high and bring the mixture to a boil. Turn the heat down to low and simmer uncovered for about 5 minutes until the oats have absorbed most of the liquid and are a creamy consistency.
Remove from the heat and stir in the vanilla extract.
Divide the oatmeal between 4 bowls.
Add any additional toppings that you want and serve.
This oatmeal is easily reheated in a microwave if you do not eat it all at once. Add a bit more milk to the oatmeal before heating. It will take about 2 minutes to reheat. Heat it in 30 second increments, stirring each time to make sure that it heats evenly.
You can also reheat it on the stove. Again add a bit of milk, set the pan on low heat and stir it occasionally. It should take 3-5 minutes to reheat.
Notes
You can use whatever milk you have on hand. Whole milk, low fat milk, skim milk, soy milk and oat milk would all work in the recipe.