Orange Beet Salad is a salad that is both a bit sweet and savory. Roasted beets are combined with fresh oranges in a slightly sweet vinaigrette that has a touch of honey and fresh orange juice. Some lightly sweetened ricotta is a good addition and some crushed pistachio nuts add a nice salty crunch.
Orange Beet Salad is a salad that could either be a meal on it's own or a side dish.
If you like beets in salads, make sure to check out Beet Salad. Oranges are a great addition to a savory salad. Quinoa Citrus  Salad is another option that you may want to try.
If you like salads that have fruit added, check out Apple Walnut Salad, Feta Peach Arugula Salad and Strawberry Blue Cheese Salad.
SOME THINGS TO KNOW:
Mandarin orange sections were used in this recipe. They are small oranges that are usually sweeter and have less acid that large oranges. If you cannot locate them a good substitute would be clementines. Clementines are a seedless version of Mandarin oranges that are more widely available.
If you want to add some extra color to your salad, try to find Blood Oranges or Cara Cara oranges. They both have a colorful pink flesh.
This salad has a combination of beets and golden beets. Red beets have an earthy flavor while golden beets are a bit sweeter and pair well with a sweet dressing.
If you are peeling red beets and slicing them, plastic gloves will save your hands from turning color.
You can keep this salad in the refrigerator for 2-3 days. Do not add any ricotta until you are ready to serve it.
This salad cannot be frozen.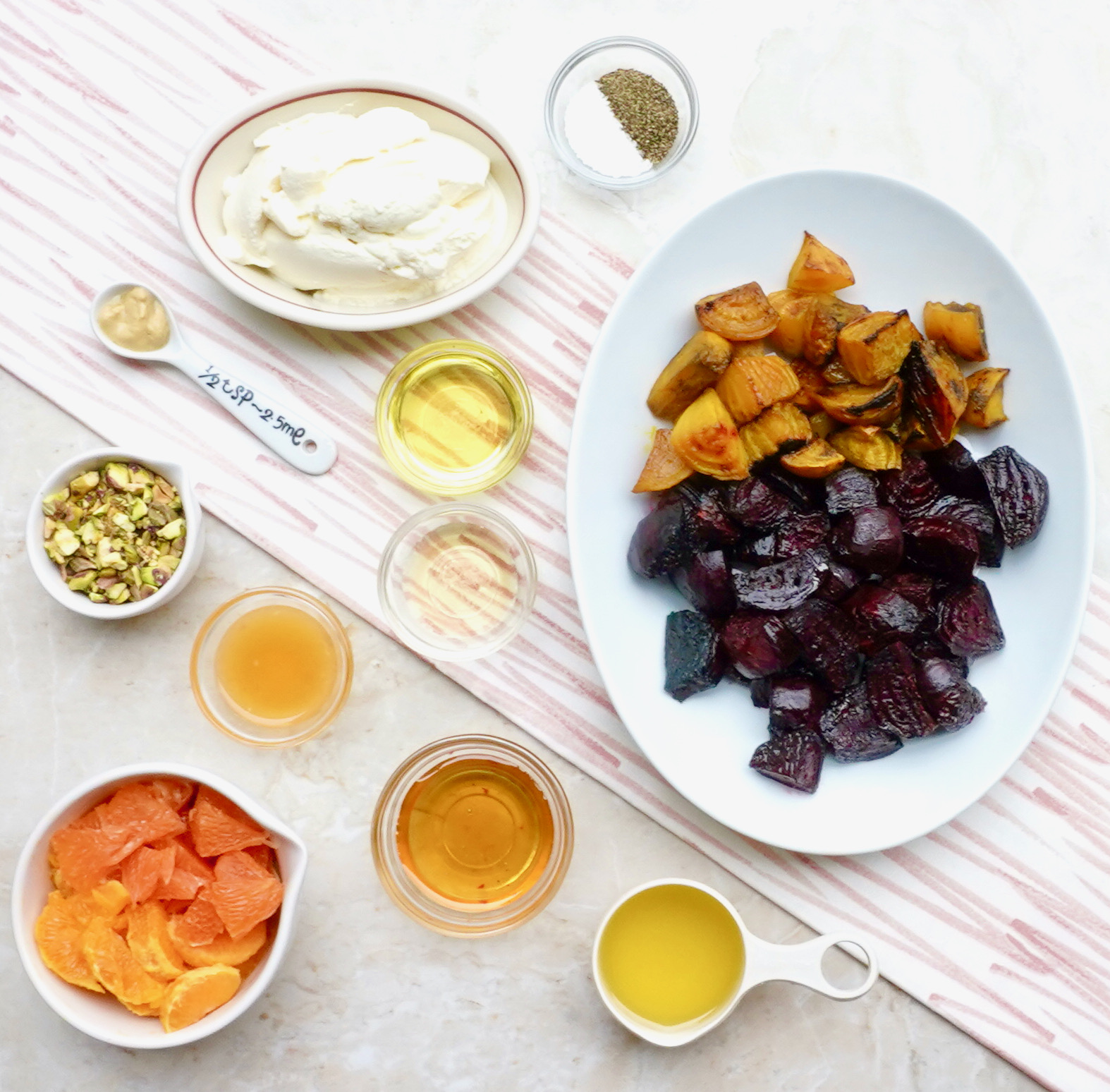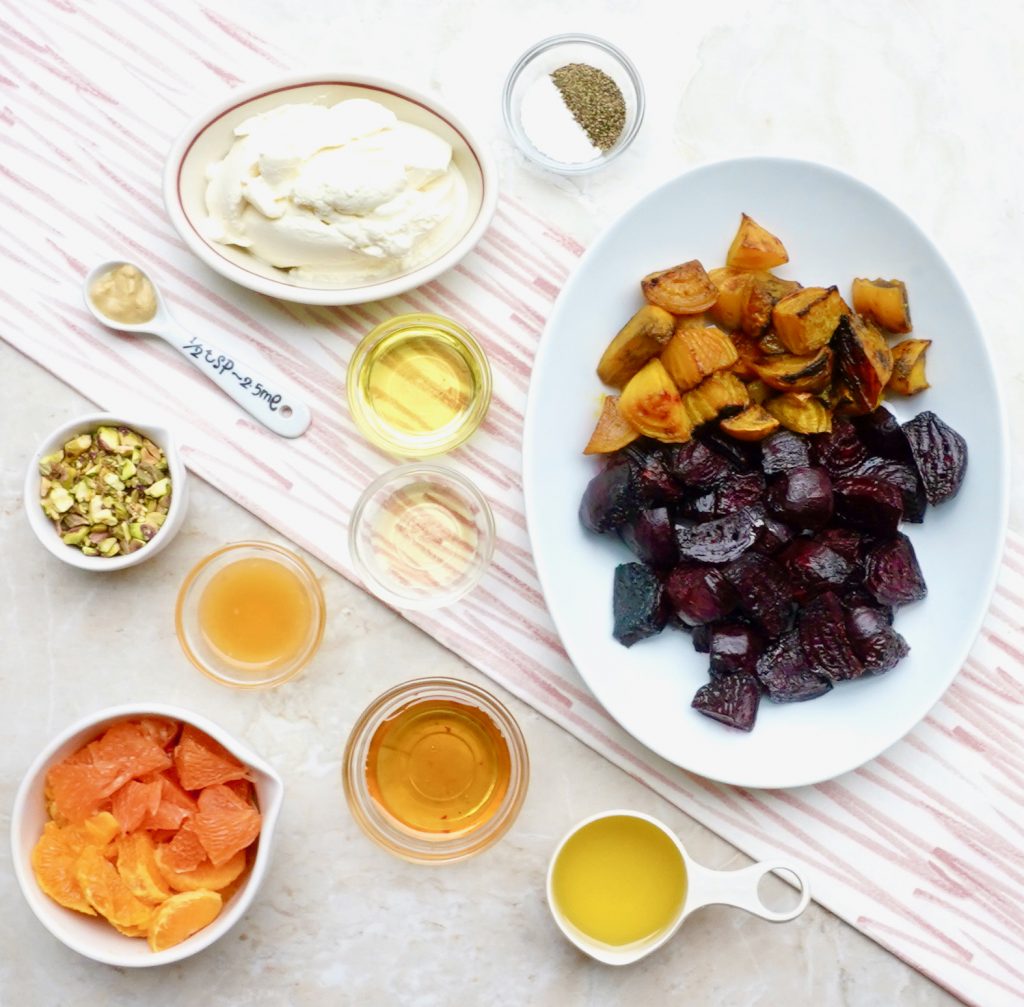 Orange Beet Salad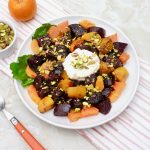 Print This
Ingredients
SALAD:

5 cups beets, peeled and cut into 1 ½ inch cubes

1 tablespoon olive oil

1 teaspoon kosher salt

½ teaspoon black pepper

1 cup ricotta cheese

1 tablespoon honey

1 cup orange sections or small slices

¼ cup pistachio nuts, chopped

DRESSING:

1 tablespoon fresh squeezed orange juice

1 tablespoon apple cider vinegar

1 tablespoon honey

1 teaspoon Dijon mustard

¼ cup olive oil

¼ teaspoon kosher salt

¼ teaspoon black pepper
Instructions
Preheat the oven to 400 degrees
Place the beets onto a large baking sheet.
Add the olive oil, salt and pepper. Combine well.
Roast for 30 – 35 minutes until they are just tender, stirring them halfway through the cooking time.
Place the beets into a large bowl.
In a small bowl, combine the ricotta cheese and honey. Whisk them together so that they are fully combined and fluffy.
Add the orange sections to the beets.
In a small bowl, combine the orange juice, cider vinegar, honey. Dijon mustard, olive oil, salt and pepper.
Pour the dressing over the beet mixture. Combine well.
Place the salad onto individual plates or a large serving platter.
Add dollops of the ricotta cheese to the salad and sprinkle with the chopped pistachio nuts.