Zucchini Corn Sauté is an easy side dish that combines two of summer's best vegetables. Fresh sweet corn kernels are cooked with tender zucchini squash, red onion and fresh herbs for this delicious summer recipe. This simple dish is ready from start to finish in under 20 minutes which makes it a good choice for weeknight dinners.
This healthy side dish cooks in under 10 minutes. It would go well with just about anything that you are grilling. Check out 30 Simple Summer Cookout Side Dishes for some other recipe ideas for the perfect side dish.
If you love zucchini  and corn together you may also like Zucchini and Corn Quinoa Salad. If you are looking for some other recipes check out Black Bean Corn Salsa. This combination of corn, black beans, tomatoes, spices and lime juice is another simple side dish. Mexican Street Corn Pasta Salad is a flavorful combination topped with Cojita cheese.
If you would like to try a fresh summer sauce check out Zucchini Tomato Sauce.
Check out 15 Simple Summer Squash Recipes for more ways to cook with this seasonal squash.
SOME THINGS TO KNOW:FAQ'S
INGREDIENT TIPS:
SPECIAL EQUIPMENT NEEDED: 
Large frying pan or skillet
SUBSTITUTIONS:
If you do not have fresh zucchini, summer yellow squash can be substituted.
If you do not have kosher salt, iodized salt or sea salt can be used.
 Zucchini Corn Sauté has fresh parsley and chives. You could easily switch these out for other fresh herbs like fresh basil or mint that you have on hand or use dried herbs. If you are using dried herbs, you will only need 1 teaspoon of each.
If you do not have red onion, yellow onions can be substituted.
Vegetable oil or canola oil can be used instead of olive oil.
HOW TO STORE LEFTOVER ZUCCHINI CORN SAUTE:
You can store the leftovers in an airtight container in the refrigerator for up to 5 days.
You can freeze the leftovers in an airtight freezer container for up to 3 months. Please note that the consistency of the zucchini can change when it is frozen.
HOW TO REHEAT ZUCCHINI CORN SAUTE:
You can reheat this on the stovetop in a skillet over medium heat. Add a bit of olive oil to the bottom of the pan so the zucchini saute does not stick and stir it often. It will only take a few minutes to heat through.
You can also reheat this covered in the microwave. Reheat at 1-2 minute intervals until heated through.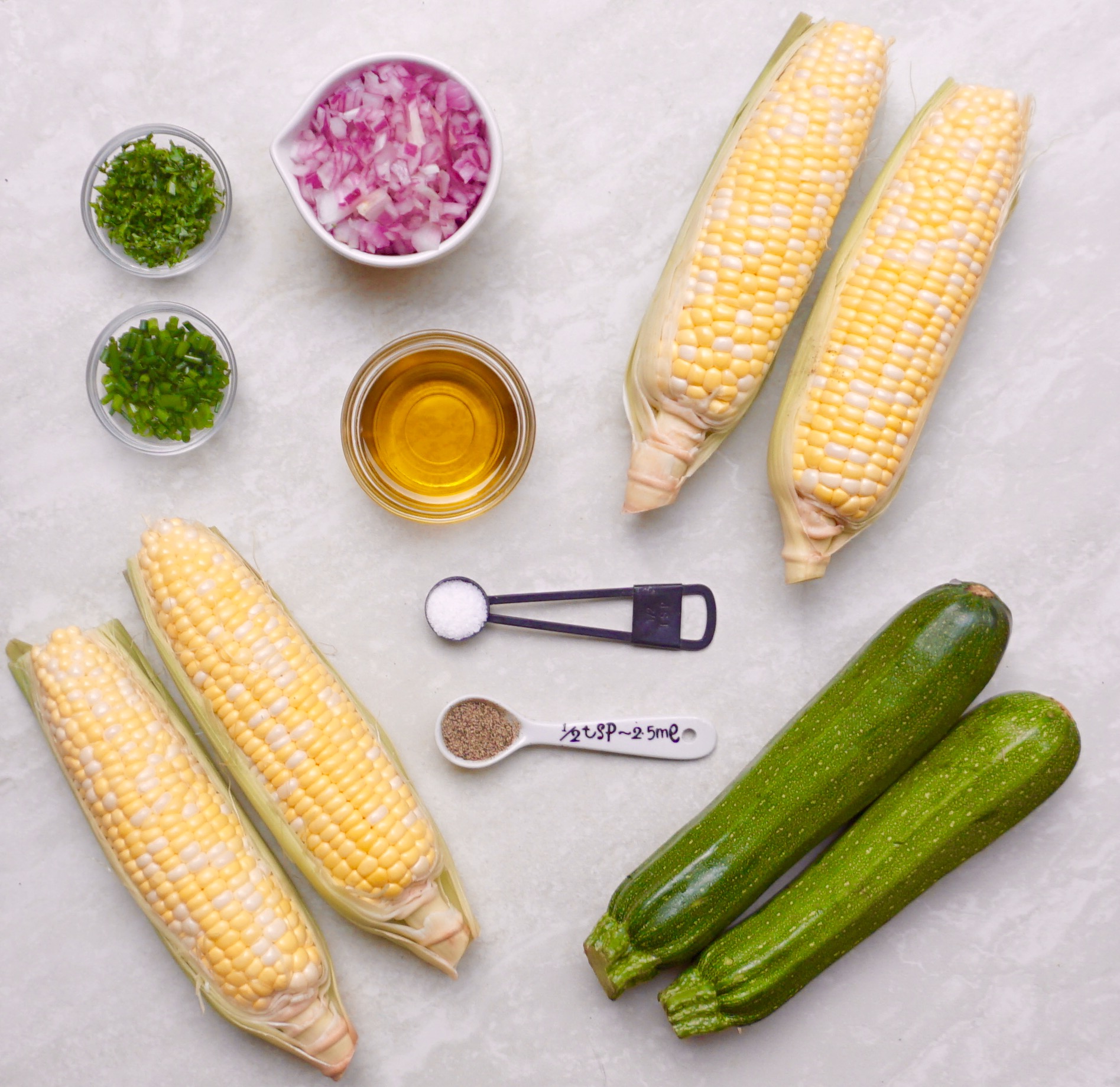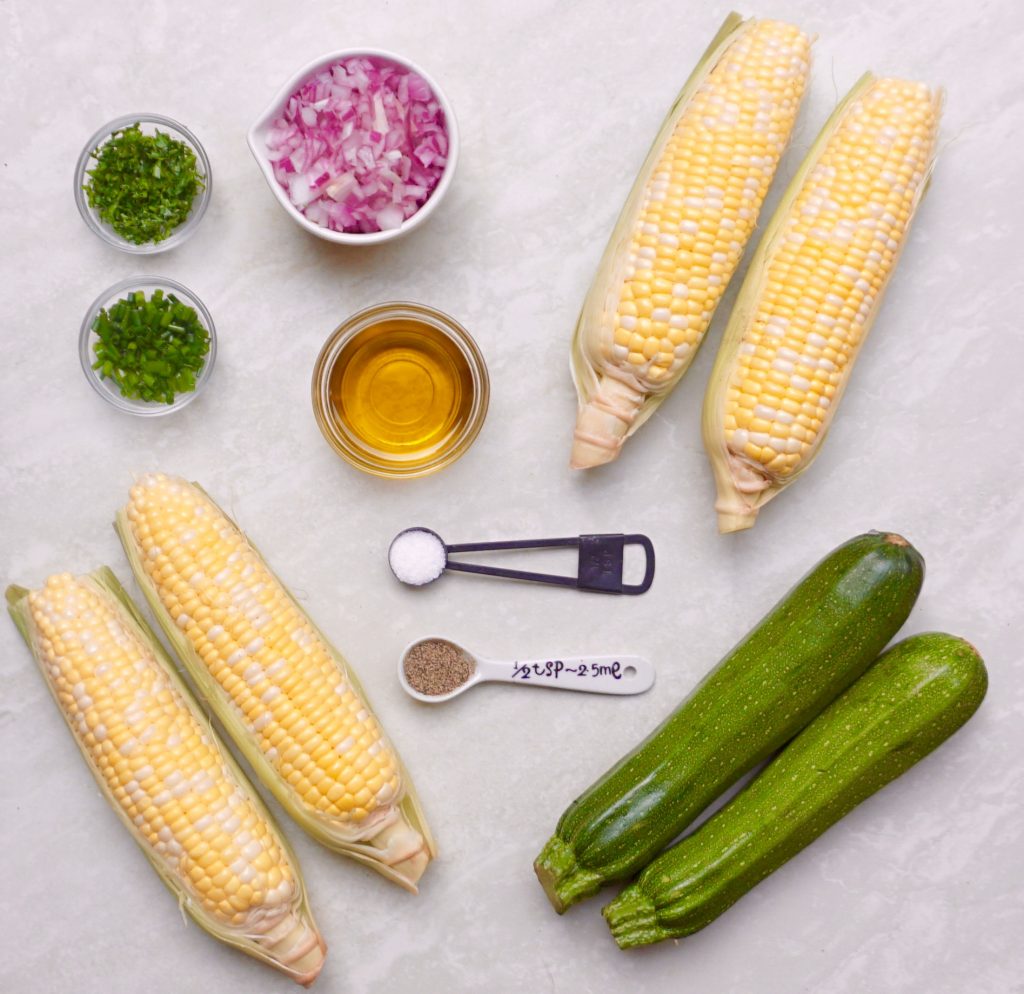 Zucchini Corn Sauté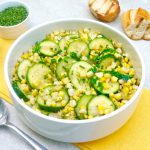 Print This
Ingredients
4 ear corn, kernels removed

2 medium zucchini, sliced

½ cup red onion, diced

2 tablespoons olive oil

½ teaspoon kosher salt

½ teaspoon black pepper

1 tablespoon fresh parsley, chopped

1 tablespoon fresh chives, chopped
Instructions
Heat the olive oil in a large skillet over medium low heat. Add the onion and cook for 2 minutes.
Add the corn and zucchini and cook for 5- 7 minutes until the zucchini is tender.
Stir in the salt, pepper, parsley and chives.