Watermelon Salsa is the perfect combination of sweet and savory.  It is refreshing on a hot summer day and very versatile.
You can serve this as a simple dip with chips. It would also make a good topping for grilled chicken or fish.
Watermelon Salsa is easy to make and can be served right in it's shell. Once you have scooped out the watermelon, you have a perfect bowl. This watermelon pictured was a small sized melon.
Watermelon is great on it's own but also blends in easily with savory ingredients. Check out Watermelon Salad for another sweet and savory combination and Watermelon Cooler for a refreshing summer drink.
If you want to try some other salsa recipes, check out Pickle Salsa, Black Bean Corn Salsa, Cherry Salsa, Cantaloupe Salsa, Pineapple Radish Salsa,  Bell Pepper Salsa and Zucchini Salsa.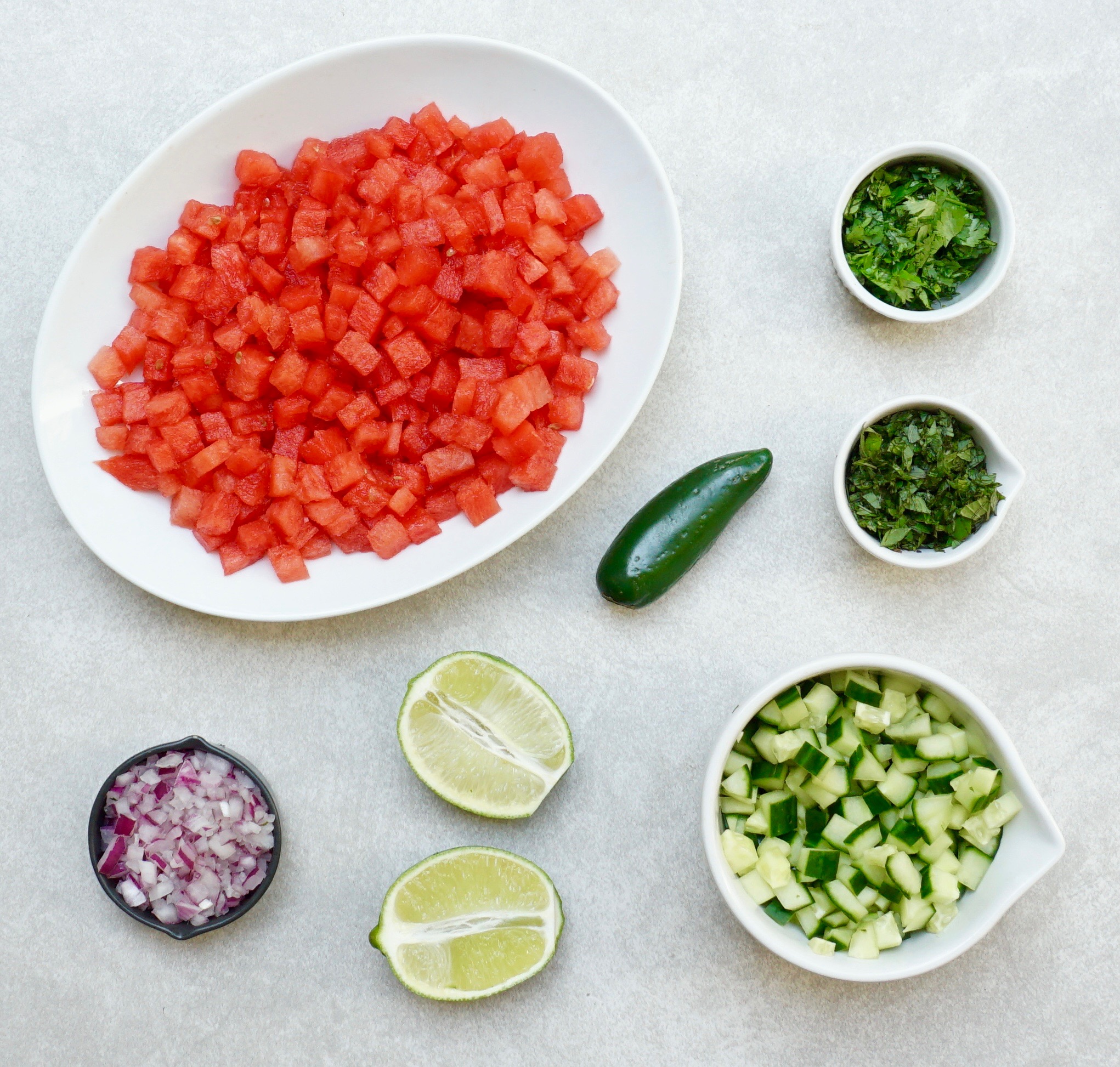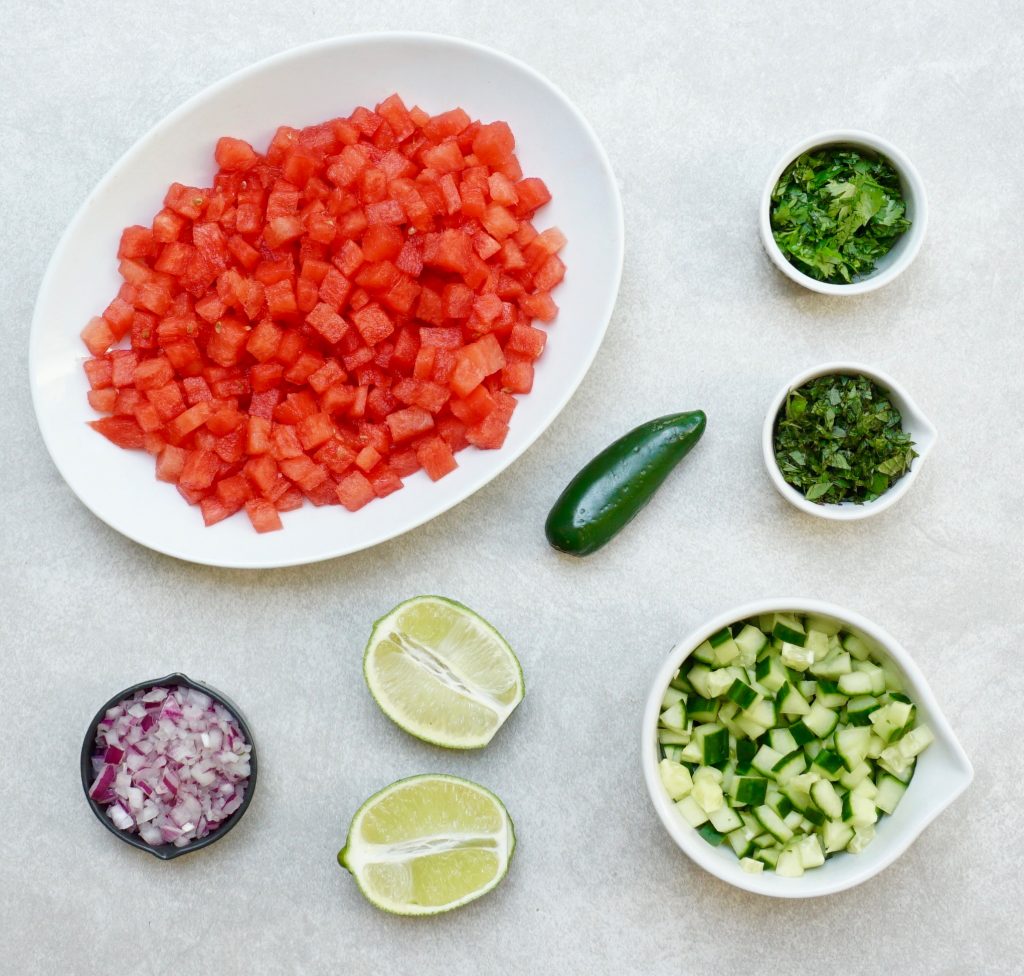 Watermelon Salsa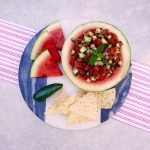 Print This
Ingredients
3 cups watermelon, diced small

1½ cups cucumber, seeded and diced small

½ cup red onion, diced

¼ cup fresh cilantro, chopped

¼ cup fresh mint leaves, chopped

juice of one lime

jalapeno pepper, optional
Instructions
In a large bowl, combine the watermelon, cucumber, onion, cilantro, mint and lime juice.  Stir together well.
If you are using jalapeno pepper to give the salsa some heat, remove the seeds and dice the pepper small. Add in a small amount at a time, tasting after each addition until you have the level of heat you want.