Cantaloupe Salsa is a great way to eat this summer melon. When perfectly ripened they are so sweet and delicious. Adding savory ingredients to them creates a delicious contrast.
This would be a fun salsa to serve with chips this summer and would make a great topping for grilled chicken or fish. If you want some other ideas for your summer cookout, check out 30 Simple Summer Cookout Side Dishes.  Combining the melon with cucumber, red onion, bell pepper and cilantro makes it a great companion for a summer cookout. If you like a bit of heat, you can add a bit of jalapeño pepper to taste.
Fruits and melon salsas are so refreshing in the summer. Check out Watermelon Salsa and Pineapple Radish Salsa for some other fun combinations. If you prefer a savory salsa, check out Pickle Salsa.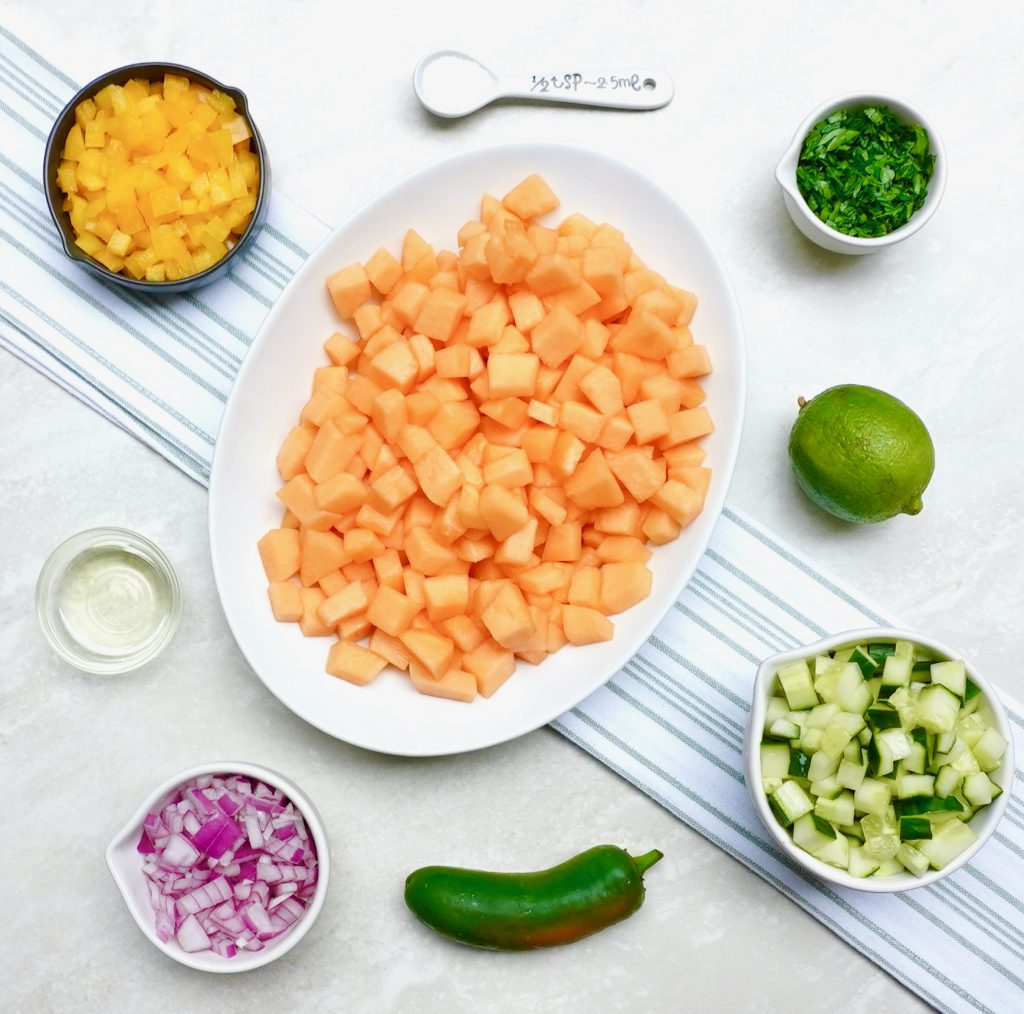 Cantaloupe Salsa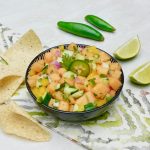 Print This
Ingredients
4 cups cantaloupe cut into ½ cubes, one small melon

1 cup seedless cucumber, cut into ½ inch cubes

½ cup red onion, diced

½ cup yellow bell pepper, diced

¼ cup fresh cilantro, chopped

jalapeno pepper,optional to taste

juice of 1 lime

1 tablespoon canola oil

½ teaspoon kosher salt, or less to taste
Instructions
In a large bowl, combine the cantaloupe, cucumber, red onion. bell pepper and cilantro. If you like heat, add the jalapeno pepper. Remove the seeds for less heat.
In a small bowl, whisk together the lime juice, canola oil and salt.
Pour the dressing over the salsa and combine well.
This can be made slightly ahead of time but is best served the same day.