Fried Ravioli is a great semi-homemade appetizer that is easy to make.
Store bought ravioli is simply breaded and fried! The crispy exterior gives way to a warm, cheesy center and the result is delicious. It was originally created in St. Louis, Missouri and is very popular there.
Pair them with a simple marinara sauce for dipping and you are good to go.
Fried Ravioli can be made ahead of time and frozen. They reheat nicely and make a great party appetizer that you will not have to stress over at the last minute!
If you like breaded, cheesy appetizers check out Arancini and Croquetas de Jamon.
You might also like Crabbies.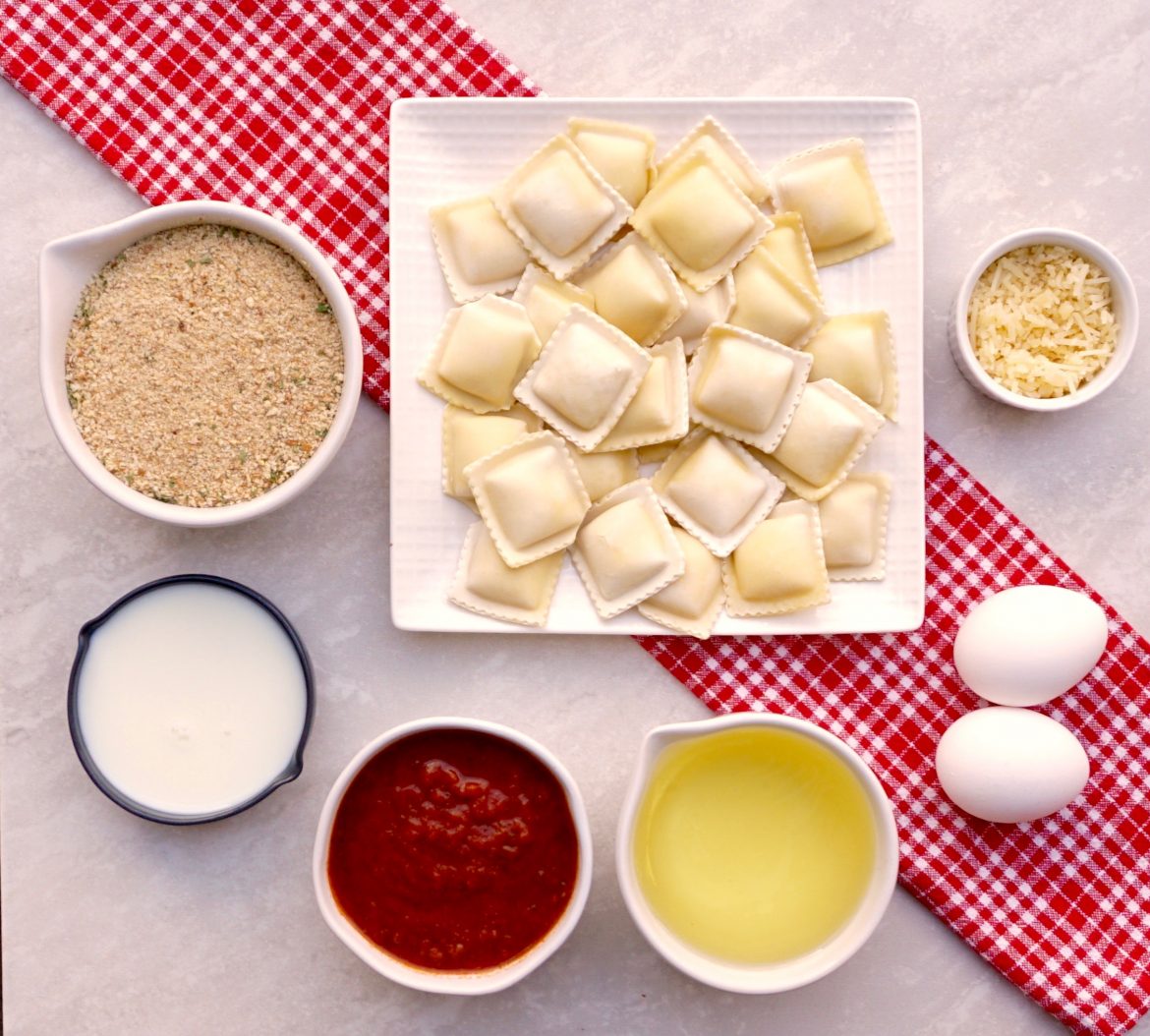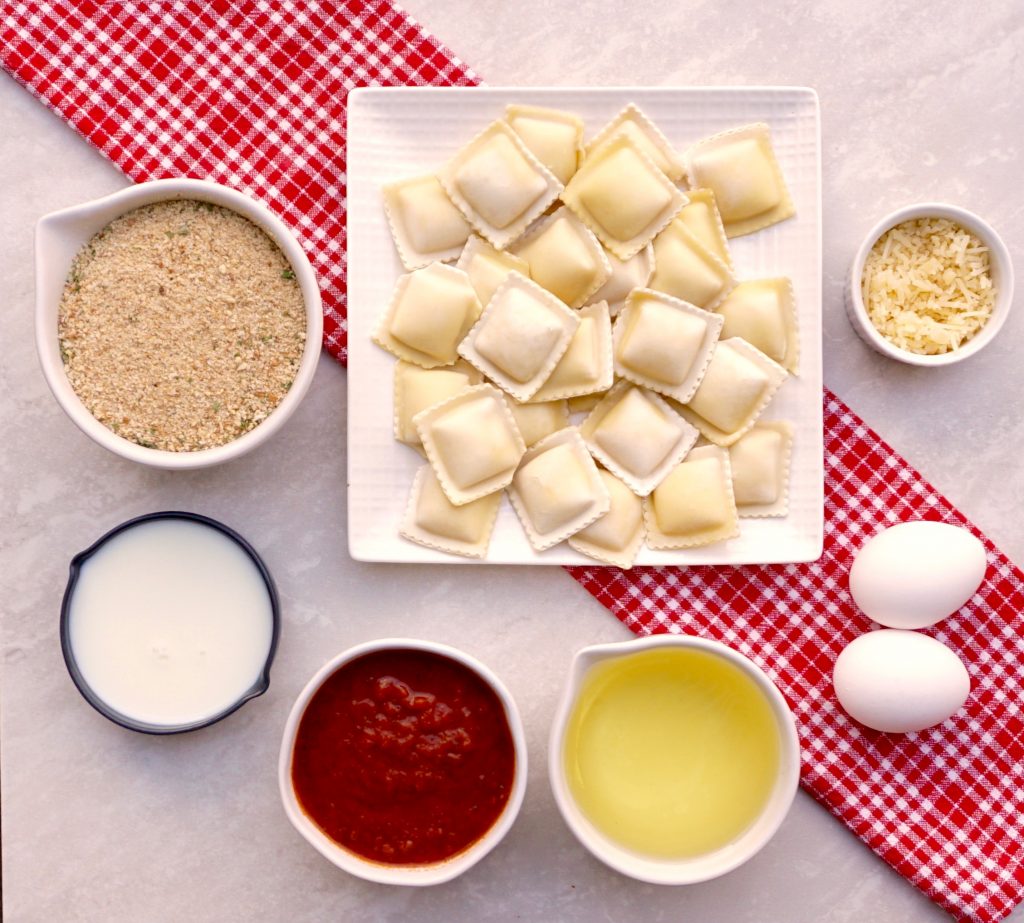 Fried Ravioli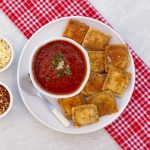 Print This
Ingredients
12 ounce package small square ravioli. They can be fresh or frozen, either cheese or meat is fine

2 large eggs beaten

½ cup whole milk

2 cups Italian seasoned bread crumbs

¼ cup grated parmesan cheese

vegetable oil for frying

1-2 cups marinara sauce for serving
Instructions
If you are using frozen ravioli they need to be defrosted. Lay them in a single layer on a baking pan until they are defrosted. Make sure you do not leave them for long at this point uncovered or they will dry out.
Beat the eggs together with the milk in a shallow pie plate.
Combine the bread crumbs and parmesan cheese in another pie plate.
Dip the ravioli into the egg mixture and make sure it is coated on both sides.
Dip the ravioli into the bread crumb mixture and make sure that it is coated all over with the bread crumbs.
Repeat the process until you have breaded all of the ravioli. You can line them up on a sheet of wax paper while you finish. The cooking process goes very fast so you want to have the breading step completed before you begin to fry them.
Pour your oil into the largest skillet you have. You want the oil to be about 1 inch deep.
If you are serving them at once, heat the marinara sauce over low heat while you are frying the ravioli.
Heat the oil over medium low heat. If you have a deep fry thermometer you want the oil to be at 325 degrees. If you do not have a thermometer, toss a couple of bread crumbs into the oil. When they start to fry you will know that the oil is hot enough.
You may have to fry the ravioli in batches. Make sure that you do not over crowd the pan. You want the ravioli to be in a single layer with plenty of room to turn them.
The frying process goes very fast. A batch will fry in about 2 minutes total. Turn them often on each side until both sides are a light golden brown.
Remove from the oil with a slotted spoon onto paper towels so the oil is absorbed. Pat the tops of the ravioli lightly with a paper towel.
Repeat the frying process until all of the ravioli are fried.
Serve with the warm marinara sauce for dipping.
If you want to make these ahead and freeze them. Lay the ravioli in a single layer on a baking sheet. Place them into your freezer. When they are frozen, place them into a freezer bag and return them to the freezer.
To serve, place the frozen ravioli on a baking sheet. Bake in a 350 degree oven for 10-15 minutes. Make sure you do not over bake them or some of the cheese will start to leak.