Crabbies are not the prettiest appetizer out there but they are one of the tastiest! Made from pantry ingredients, these humble bites are cheesy and delicious.
The one thing about this recipe is that the cheese is non-negotiable. You will need to find Kraft Old English Cheese. It comes in a jar. If you cannot find it at your store, you can purchase it online.
The best thing about Crabbies is that they are made ahead of time. This recipe will produce 72 triangles which you can keep in the freezer until you are ready to use them. They make for an easy entertaining appetizer.
If you are interested in another warm,cheesy appetizer that can be made ahead and frozen, check out Fried Ravioli.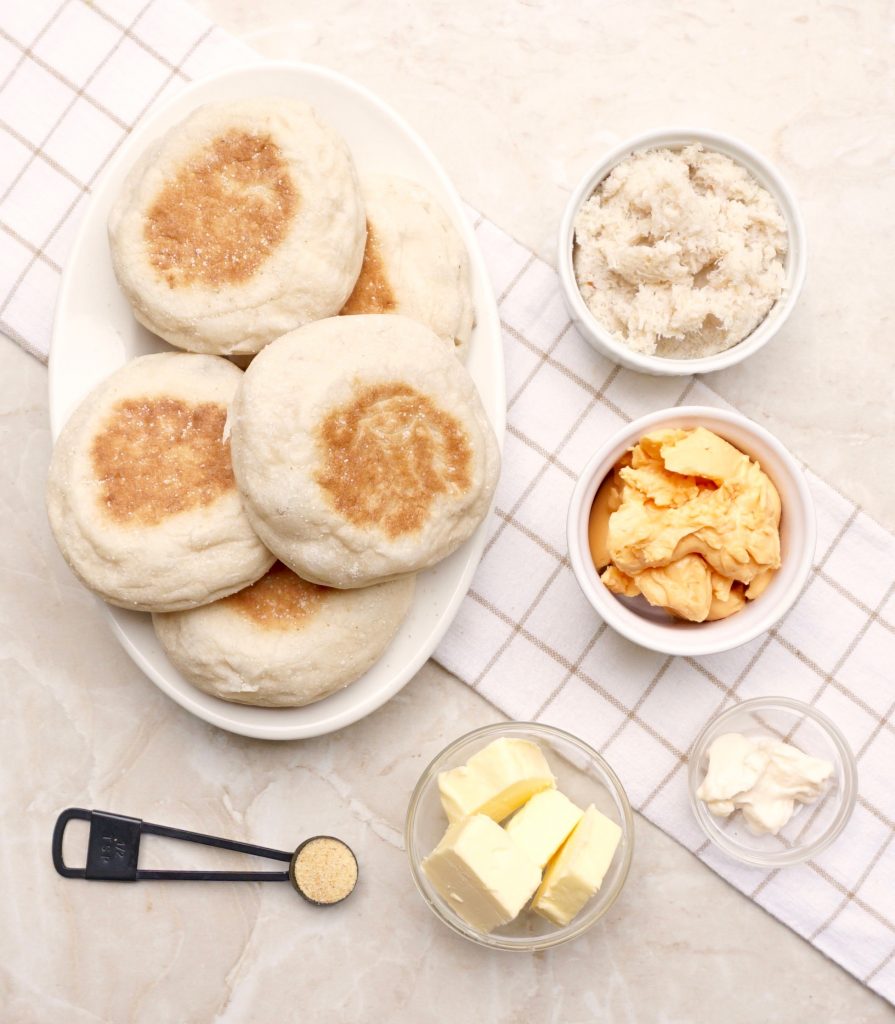 Crabbies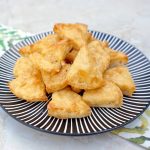 Print This
Ingredients
1 package english muffins, 6 muffins

5 ounce jar Kraft Old English Cheese

4 tablespoons butter, softened at room temperature

1½ teaspoons mayonnaise

½ teaspoon garlic powder

6 ounce can crabmeat
Instructions
PREPARATION:
Slice the english muffins in half through the center so you create 2 round halves.
In a medium bowl, combine the Kraft Old English Cheese, butter, mayonnaise and garlic powder. You need to have the butter extremely soft for it to blend easily. Make sure everything is combined well and smooth.
Stir in the crabmeat.
Spread the crabmeat mixture over the tops of the english muffins. You want the top to be completely covered, but spread fairly thin with the mixture. You should have enough spread for all 12 muffin halves.
Place the muffins onto a baking sheet and place it into the freezer. Let them freeze for 1 hour.
Remove the muffins and place on a cutting board.
Cut each muffin in half. Cut each half into 3 equal size triangles. You will get 6 pieces from each muffin.
Place the triangles into a freezer container and return them to the freezer until you are ready to bake them.
.
BAKING:
Preheat the oven to 400 degrees
Place triangles onto an un greased baking sheet. Bake for 10 minutes, until the tops of the Crabbies are lightly browned.
Serve at once.