Turkey Black Bean Tacos are lean and flavorful. The filling mixture is simple to make and has a cooking time of under 15 minutes.
The filling could also be used to fill quesadilla and burritos and it would make a great topping for nachos. You could use it as a topping for a taco salad.
Have some fun with optional toppings as they add a lot of flavor to the tacos.
Tacos are always a favorite. If you would like to try some other taco ideas, check out  Chipotle Chicken Tacos, Breakfast Tacos and Taco Salad. If you want some ideas for toppings check out Tomato Salsa, Black Bean Corn Salsa and Avocado Crema.
SOME THINGS TO KNOW:
This mixture will keep up to 5 days in the refrigerator.
You can freeze this up to 3 months by placing it into an airtight freezer container.
If you don't have ground turkey you can substitute ground chicken or even ground beef.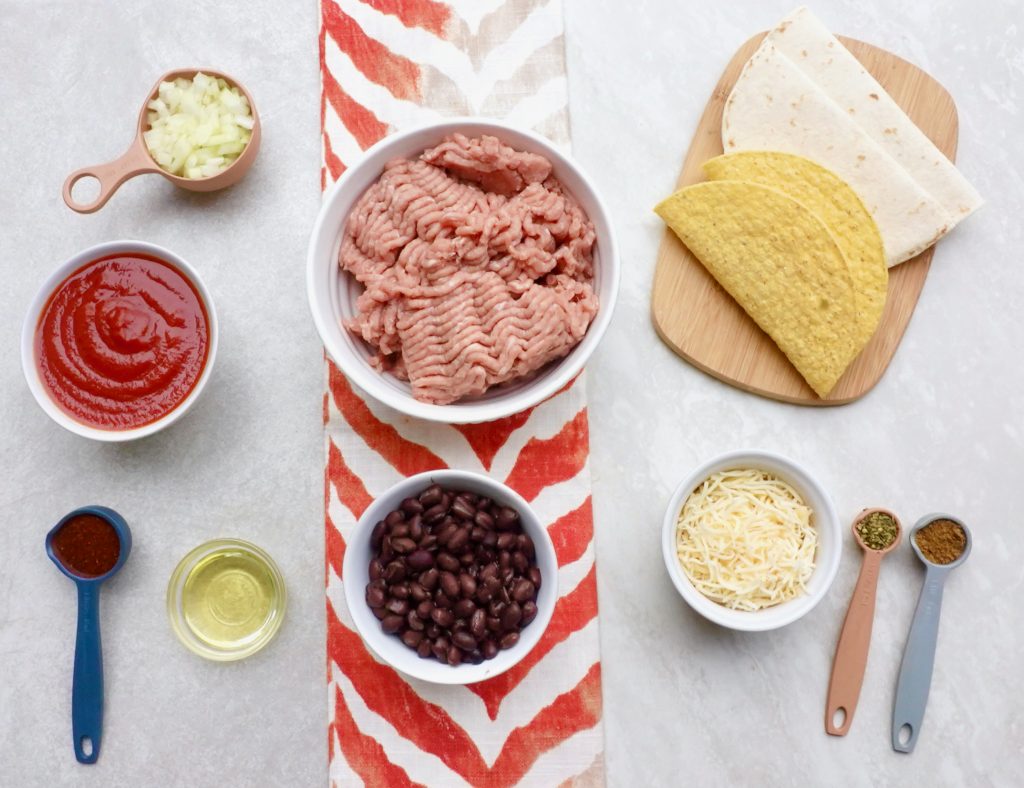 Turkey Black Bean Tacos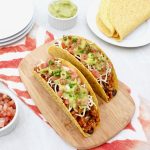 Print This
Ingredients
1 tablespoon olive oil

1 pound lean ground turkey

½ cup yellow onion, chopped

8 ounce can tomato sauce

2⁄3 cup water

1 tablespoon chili powder

1 teaspoon cumin

½ teaspoon dried oregano

15 ounce can black beans

taco shells or tortillas

Optional toppings: Shredded Mexican Cheese, fresh salsa, guacamole
Instructions
Heat the olive oil in a large skillet over medium low heat.
Add the ground turkey and cook, stirring and breaking up any chunks with a knife and fork. It will take about 5 minutes until it is no longer pink.
Add the chopped onion and cook for 2 minutes, stirring occasionally until it begins to soften.
Add the tomato sauce, water, chili powder, cumin, and oregano. Combine well.
Bring the heat setting up to high to bring the mixture to a boil. Once it has boiled turn the heat back down to the low to medium low setting so have a gentle simmer.
Simmer, uncovered about 5 minutes until all the water has been absorbed.
Add the beans and cook for another minute to heat them through.
Spoon the taco filling into the taco shells or tortilla and top with your favorite toppings.