This Avocado Crema is a great substitution for plain sour cream when you are serving any type of Mexican tacos, burritos or quesadilla. It is a silky smooth combination of avocado, sour cream and lime juice that is easily made in just a few minutes.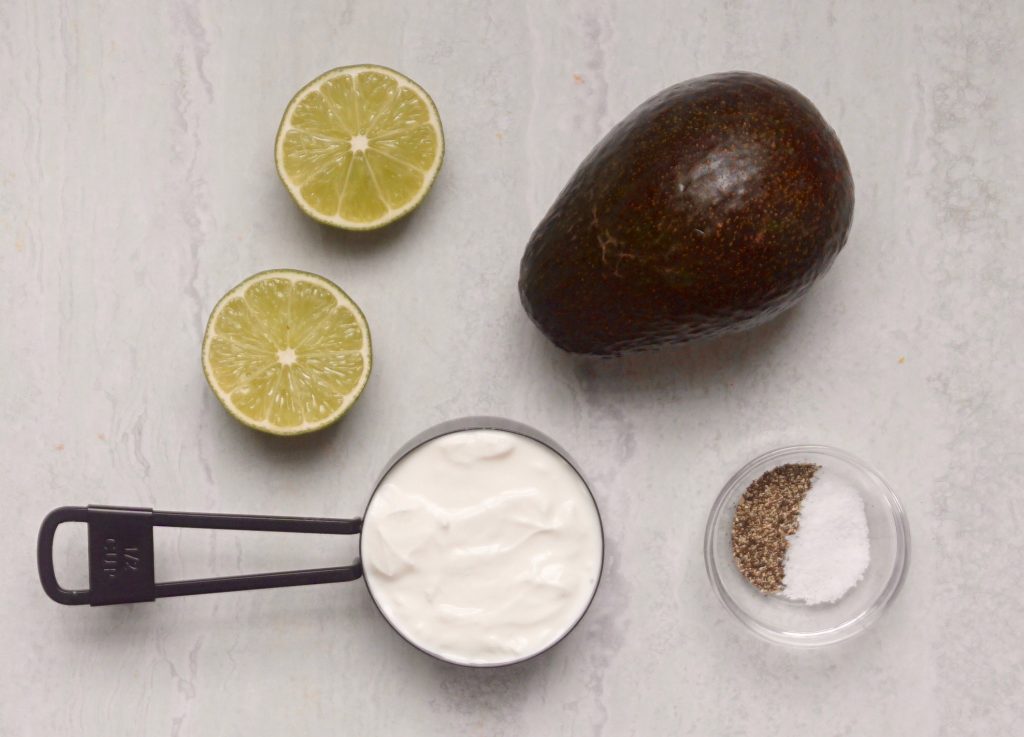 Avocado Crema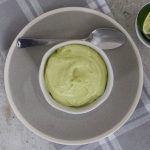 Print This
Ingredients
1 large avocado, ripened
Pinch cayenne pepper
½ cup sour cream
1 tablespoon lime juice
Salt and pepper to taste
Instructions
Slice the avocado in half. Remove the seed and scoop into a mini chop processor, blender or food processor. You could also scoop into a bowl and use a hand held electric mixer to combine.
Add the sour cream, lime juice and cayenne. Process or beat until the mixer is completely smooth. Taste and salt and pepper as needed