Leek Dip features the subtle, sweet flavor of leeks, sautéed until tender and then blended with cream cheese, sour cream, and mayonnaise for a creamy base. A hint of cayenne pepper adds a touch of heat, while fresh chives and green onions bring a pop of color and fresh flavor to this savory dip. This is a nice variation of French onion dip. Whether you are looking for a dip for your next party or a tasty snack, this Leek Dip is for you.
There is a bit of time required to make this creamy leek dip. It will take about 20 minutes to caramelize the leeks. This is time well spent as they add incredible flavor. Serve the dip in a medium bowl with potato chips and watch it disappear.
If you like this leek dip recipe and you are looking for another great dip, check out creamy Roasted Eggplant Dip, Mezze Dips and Spinach Artichoke Dip which is made with Mozzarella, Monterey Jack and Parmesan Cheese. They are all easy vegetable based dips.
If you are a fan of caramelized onions, you might want to try, Vegetarian French Onion Soup, French Onion Ziti and French Onion Chicken Thighs.
SOME THINGS TO KNOW: FAQ'S
INGREDIENT TIP:
SPECIAL EQUIPMENT NEEDED:
Large skillet
Large bowl or medium bowl
SUBSTITUTONS:
You could substitute goat cheese for the cream cheese in the recipe.You can also use more sour cream or Greek yogurt.
If you cannot find medium leeks 1½ large leek should produce a similar quantity. You can also use onions or shallots.
If you don't have sour cream, you can use Greek yogurt or more cream cheese.
If you're not a fan of mayonnaise, you can use more sour cream or Greek yogurt.
Fresh chives can be substituted with 1 teaspoon dried chives.
HOW TO STORE LEFTOVER LEEK DIP:
You can keep the leftover dip in an airtight container in the refrigerator for 3 days.
Because the leek dip is made with sour cream and mayonnaise, it will not freeze well. They can separate when defrosted and the texture  of the dip will change. Freezing the dip is not recommended.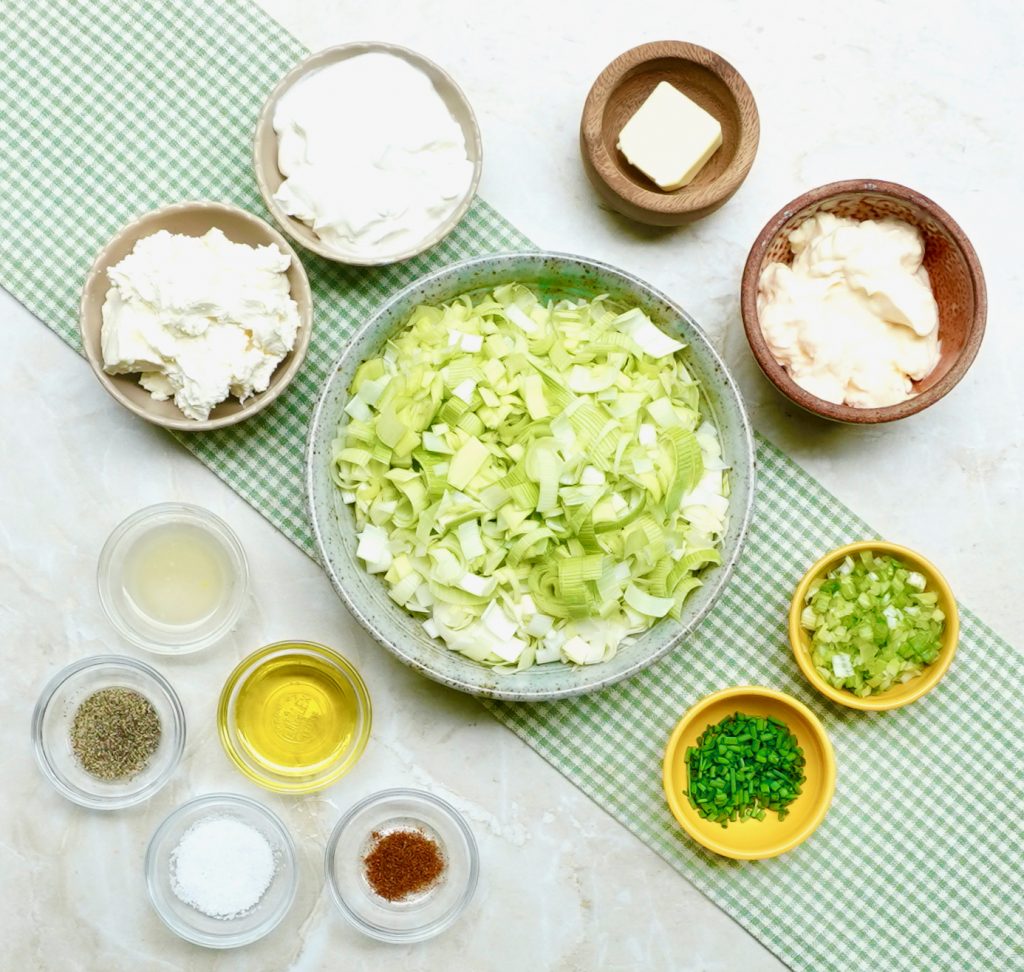 Heat the butter and olive oil in a large skillet. Add the chop leeks and cook until caramelized.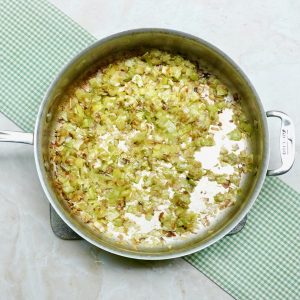 Combine the cream cheese, sour cream, mayonnaise, cayenne pepper, kosher salt and black pepper.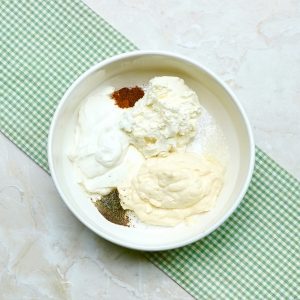 Add the cooked leeks, green onions and chives and lemon juice to the dip.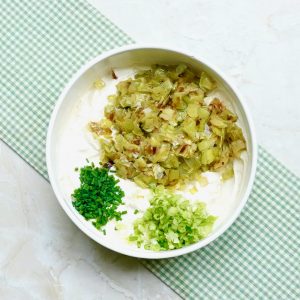 Combine well.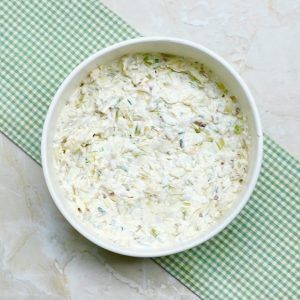 Leek Dip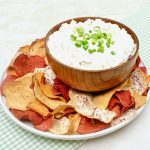 Print This
Ingredients
1 tbsp butter

1 tablespoon olive oiL

2 medium leeks, finely chopped (4 cups)

½ cup cream cheese

½ cup sour cream

½ cup mayonnaise

½ teaspoon salt (kosher)

¼ teaspoon black pepper

¼ teaspoon cayenne pepper

2 green onions, chopped

1 tablespoon fresh chives, chopped

1 teaspoon lemon juice
Instructions
Clean leeks and chop by hand or in the bowl of a food processor.
In a large skillet, melt butter and heat the olive oil over medium heat.
Add the chopped leeks to the skillet. Sauté until the leeks are tender and lightly caramelized.
Remove the skillet from the heat and let the leeks cool slightly.
In a large bowl, combine the cream cheese, sour cream, mayonnaise, salt, black pepper, and cayenne pepper. Stir until smooth.
Add the cooled leeks to the cream cheese mixture and stir to combine.
Stir in the chopped green onions, chives, and lemon juice.
Taste and add a pinch of salt and black pepper as needed.
Chill the dip in the refrigerator for at least an hour before serving to allow the flavors to meld together.
Place the dip into a serving bowl and serve with your favorite chips or veggies. Enjoy!