Spinach Artichoke Dip is a warm cheese dip made with artichokes and spinach. It has different cheeses to make it creamy and flavorful and makes a great dip for breads and crackers.
Using fresh spinach in this Spinach Artichoke Dip recipe is a little more effort than frozen but it is well worth it. You will have to remove the stems and chop the spinach but the freshness and the color really make a difference. One of my favorite parts of this recipe is that it uses several kinds of cheese, nothing like a rich, cheesy dip!
Let this recipe be one of your extravagant party recipes, that is what these cheese dips are made for!
If you like warm cheese dips, check out Dubliner Cheese Dip, Baked Ricotta and Reuben Melt Dip and Leek Dip.
If you are a spinach fan, check out Asiago Creamed Spinach.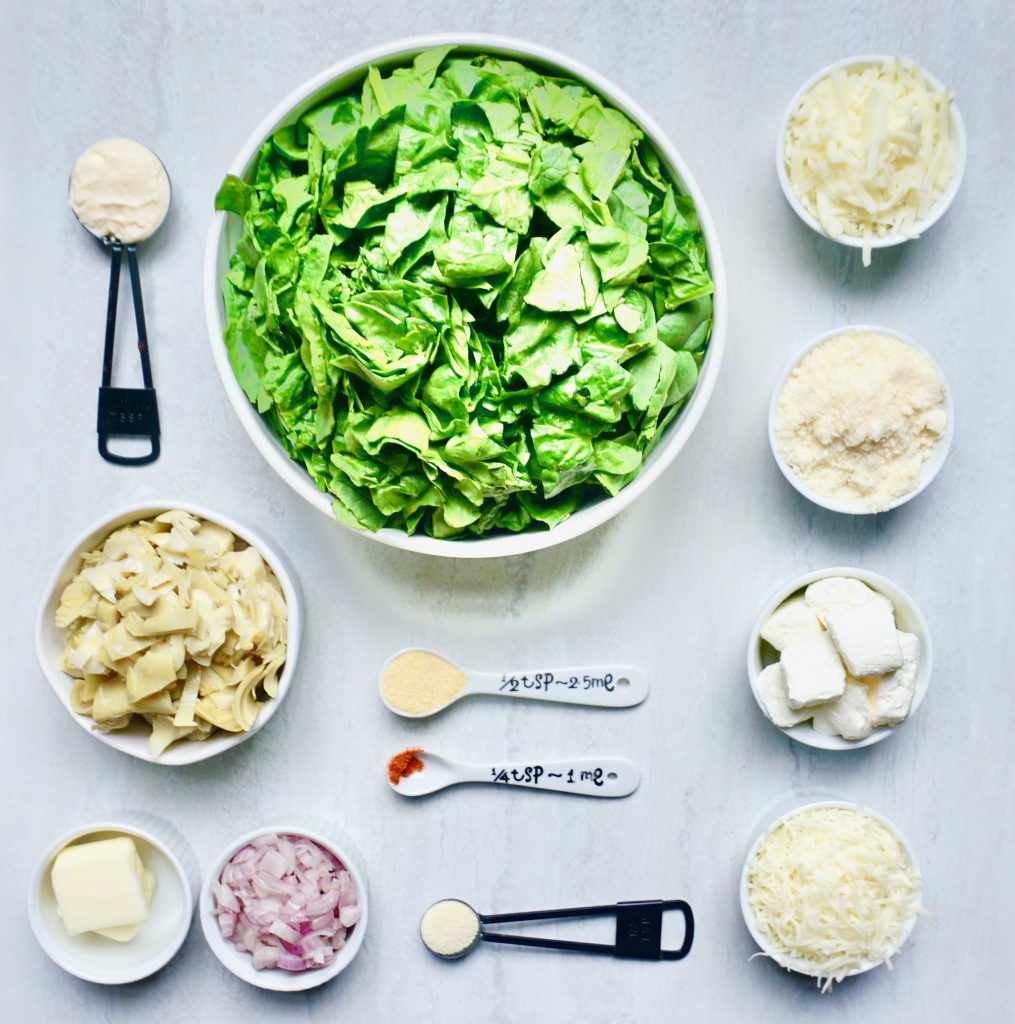 Spinach Artichoke Dip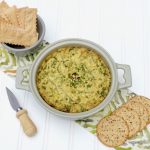 Print This
Ingredients
1 can artichoke hearts, drained and chopped

1- 10 ounce bag fresh spinach, stems removed and chopped. You may also use and 10 ounce frozen spinach

2 tablespoons butter

1 large shallot, diced

1/4 teaspoon cayenne pepper

1/2 teaspoon garlic powder

1/2 teaspoon onion powder

4 ounces cream cheese

2 tablespoons mayonnaise

1/2 cup parmesan cheese, divided

1/2 cup Monterey jack cheese,shredded

1/2 cup mozzarella cheese, shredded
Instructions
Preheat your oven to 350 degrees
Melt the butter in a large skillet. Add the shallots and cook for 3 minutes. Add the cream cheese and stir until it is entirely melted.
Add the fresh spinach a cup at a time, stirring as each addition begins to wilt, leaving room to add more. Mix the spinach in well with the cream cheese until it is all creamy.
If you are using frozen spinach, defrost and squeeze the water out. Wrap it in a couple layers of paper towels and press on the spinach. You can add the drained spinach, all at once to the cheese mixture.
Add the artichokes, mayonnaise ,  Monterey jack, mozzarella and 1/4 cup of the parmesan cheese. Add the cayenne, garlic powder and onion powder. Combine all ingredients well.
Sprinkle the remaining 1/4 cup parmesan cheese over the top of the dip.
Spray a 4 cup baking dish or ramekin with cooking spray and add the dip. Bake for 20- 25 minutes until lightly browned and bubbly.