I am not a Football fan but I would sit and watch a playoff game this weekend for the exact amount of time that it would take  me to eat a plate of these Vegetable Nachos. Ditto for the Super Bowl. I am in it only for the food!
I actually make these Vegetable Nachos all year round. They are perfect for a summer evening when the vegetables are local and fresh. While I know you cannot call a concoction of cheese and tortilla chips a light dish, these are a lighter version  of nachos. All of the fresh vegetables will surely balance out the rest right? I think so.
If you want to try a couple other nacho recipes that contain meat check out Loaded Beef Nachos and Dorito Nachos.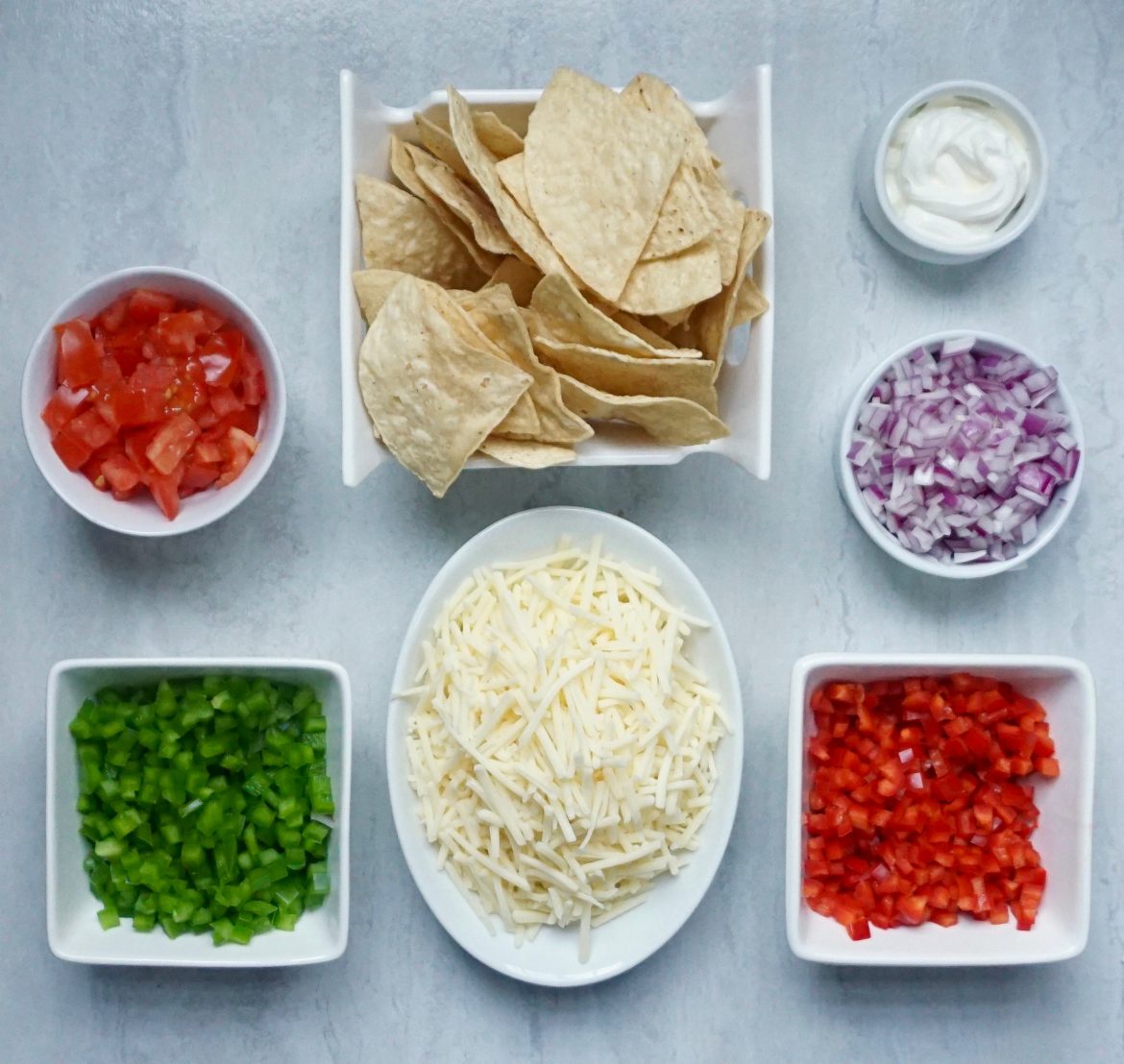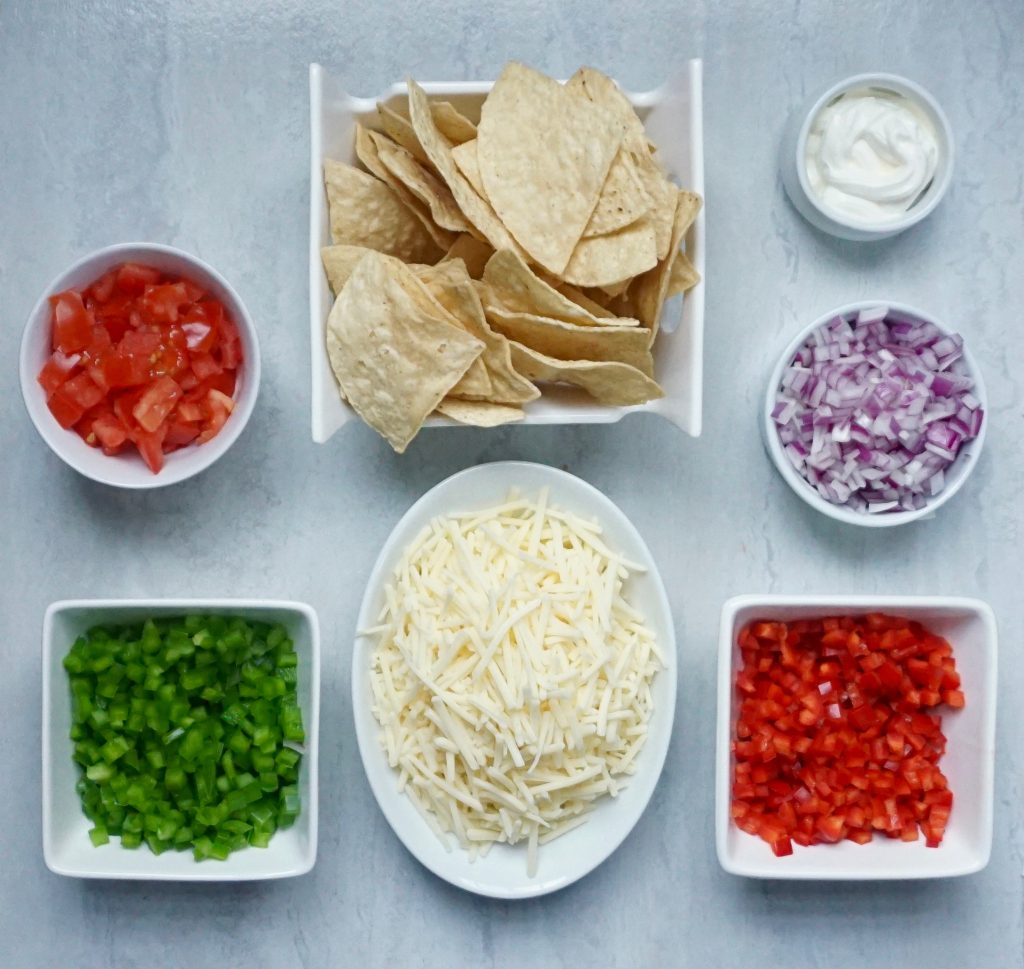 Vegetable Nachos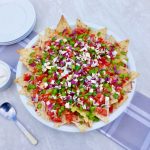 Print This
Ingredients
1 bag Tortilla chips

1 red pepper pepper, diced small

1 green bell pepper, diced small

1 medium red onion, diced small

2 medium tomatoes, diced

1- 8 ounce bag of either shredded Monterey Jack, White Cheddar, or Mexican Cheese

Sour Cream for serving
Instructions
Preheat oven to 400 degrees.
I used a 16 inch round pan but you can also use a pizza pan, a baking sheet or even a pie plate if you are serving fewer people and want to cut the recipe back. If I am using a baking sheet, I usually line it with foil for super easy clean up.
Spread the tortilla chips in a single layer over your baking sheet or pan. They must be in a single layer but they should slightly overlap so that your entire surface is covered.
Next, spread the tomatoes over the chips, distributing them as evenly as you can. Sprinkle the shredded cheese evenly over the chips. Make sure there is enough cheese so that you can no longer see the chips.
Sprinkle the red bell pepper, green bell pepper and red onion on top of the cheese.
Bake for 7- 10 minutes until you start to see the cheese on the edge of the chips turn lightly brown.
Transfer to serving plates and serve with sour cream.