Sicilian Chicken is one of those meals that goes together fast enough that you could make it on a weeknight. The chicken and sauce cook in under 20 minutes. That's about the time it will take to boil water and cook the pasta!
While you heat the water to cook the bowtie pasta, you can be cooking the chicken strips and the tasty Marsala wine based sauce with red grapes. This is a meal that is easy, fast and flavorful.
Chicken and pasta dishes are always a great dinner option. Check out Tomato Chicken Bowtie Pasta, and Chicken Marsala Pappardelle for a couple of other easy and flavorful meals.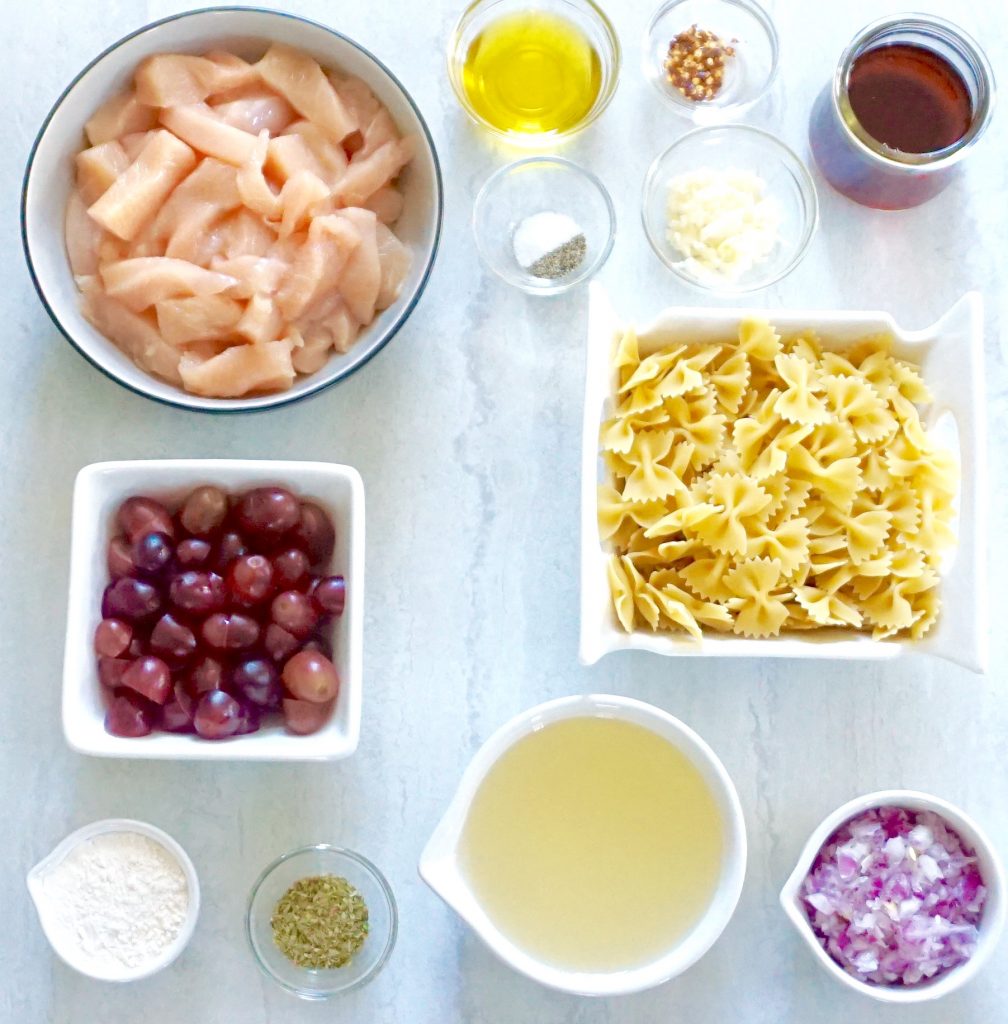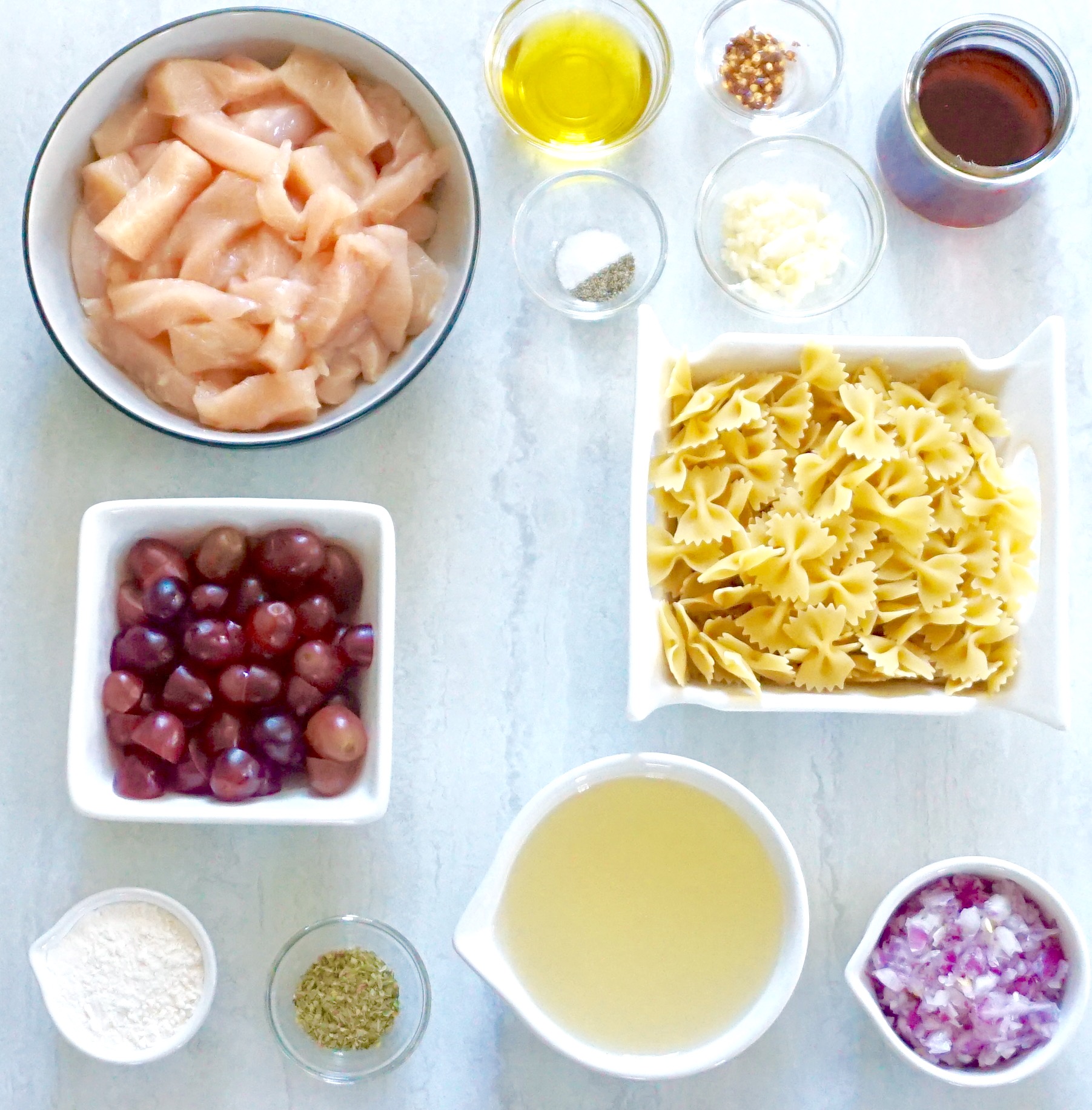 Sicilian Chicken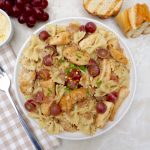 Print This
Ingredients
¼ cup all purpose flour

¼ teaspoon kosher salt

¼ teaspoon black pepper

1 pound boneless chicken breast, cut into bit sized pieces

3 tablespoons olive oil (divided)

½ cup red onion, chopped

4 garlic cloves, minced

2 teaspoons dried oregano

¼ teaspoon crushed red pepper

1 ⅓ cups chicken broth

⅔ cup marsala wine

1 cup red seedless grapes, halved

8 ounces bow tie pasta
Instructions
Combine the flour, salt and pepper in a shallow dish or a plastic bag. The bag makes it easy to simply drop the chicken pieces in and shake to coat with the flour mixture. If you are using a shallow dish, turn the chicken to coat on all sides.
Add 2 tablespoons of olive oil to a large skillet. Saute the chicken over medium low heat until it is browned on all sides. This only takes a few minutes. Remove the chicken to a plate.
Fill a large pot with water and place over high heat to cook the pasta.
Add the other tablespoon of olive oil in the skillet over medium low heat. Add the red onion, garlic cloves, oregano, and crushed red pepper. Cook, stirring for 3 minutes. Do not brown.
Add the broth and Marsala wine to the pan. Add the chicken back to the pan. Simmer over low heat for 10 minutes.
Add the red grapes to the pan and simmer an additional 5 minutes.
Cook the pasta according to the directions on the box for your preferred doneness.
Serve the Sicilian Chicken over the pasta.