Grape-Nut Pudding is a classic dessert which is very familiar to you if you are a new englander. It combines the simplicity of everyday ingredients with a comforting, homestyle taste. Perfect for any season, this pudding is a nostalgic dish for many.
This has been one of our Thanksgiving desserts for my entire life. The original recipe I am sharing was passed down from my Grandmother and always brings back fond memories.
This classic New England dessert is a staple at many local restaurant locations and diners. Grape-Nut Pudding is a creamy vanilla egg custard with a cereal crust. You can serve it warm, chilled or at room temperature with some fresh whipped cream for a delicious dessert.
If you like a creamy custard recipe check out Slow Cooker Apple Cinnamon Rice Pudding. Some other comforting desserts are Pumpkin Rum Bread Pudding, Chocolate Brioche Bread Pudding, Mint Julep Bread Pudding, Baileys Bread Pudding and Strawberry Bread Pudding.
You might also like Pumpkin Gingerbread Trifle and Mexican Chocolate Pudding Cake. They are simple yet decadent desserts.
SOME THINGS TO KNOW:FAQ'S 
INGREDIENT TIPS:
Using large, fresh eggs is important. For a richer pudding, you can use one whole egg and two egg yolks instead of two whole eggs. This increases the creaminess of the pudding.
You will be making a hot water bath to make this recipe. Read How to Use a Water Bath.
SPECIAL EQUIPMENT NEEDED:
Mixing Bowl: A large mixing bowl is needed for combining the ingredients.
Whisk or Hand Mixer: These are used for thoroughly mixing the eggs, milk, sugar, and other ingredients to ensure a smooth and well combined mixture.
Baking Dishes: A medium baking dish is needed to bake the pudding. An 8×8 inch dish will work the best or you could use a 2-quart casserole dish. You will also need a 9″ x 13″ baking pan to hold the water for the water bath.
Spatula or Spoon: A spatula or spoon is helpful for folding the Grape-Nuts into the mixture.
Cooling Rack: A cooling rack is helpful for allowing the pudding to cool evenly after baking.
SUBSTITUTIONS:
If you need to substitute the whole milk, use half and half, light cream or heavy cream. Low fat milks will affect the creaminess of the pudding.
The granulated sugar can be replaced with light brown sugar.
Maple syrup is a good alternative to the vanilla extract if you are out of it.
HOW TO STORE GRAPE-NUT PUDDING:
Grape-Nut Pudding can be stored in the refrigerator for up to 5 days.Allow the pudding to cool to room temperature after baking. Transfer the pudding to an airtight container or cover the baking dish tightly with plastic wrap or aluminum foil.
Freezing the Grape-Nut Pudding is not recommended. The milk in the recipe can separate and change texture if frozen.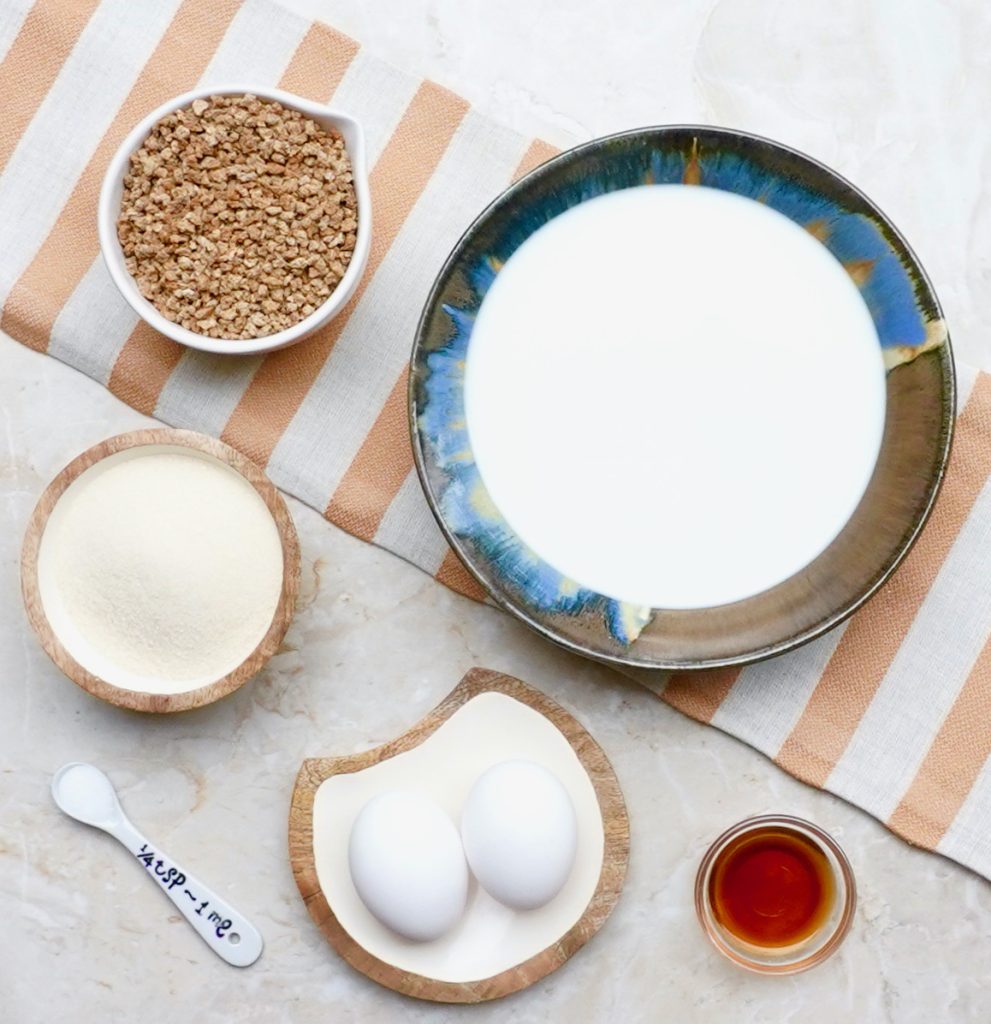 Whisk together the eggs in a large bowl.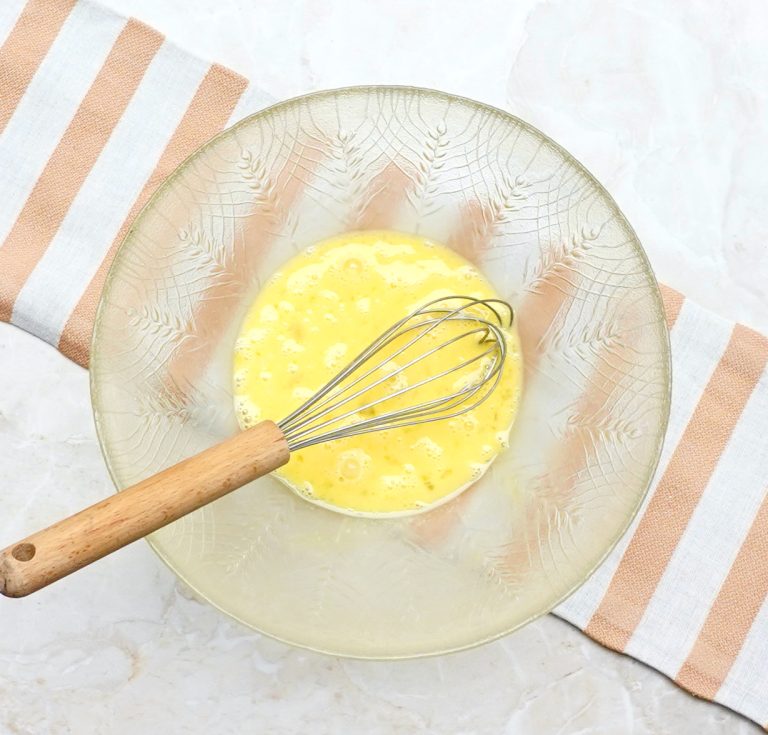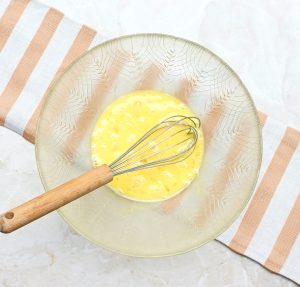 Add the milk, sugar, salt and vanilla extract to the eggs. Combine well.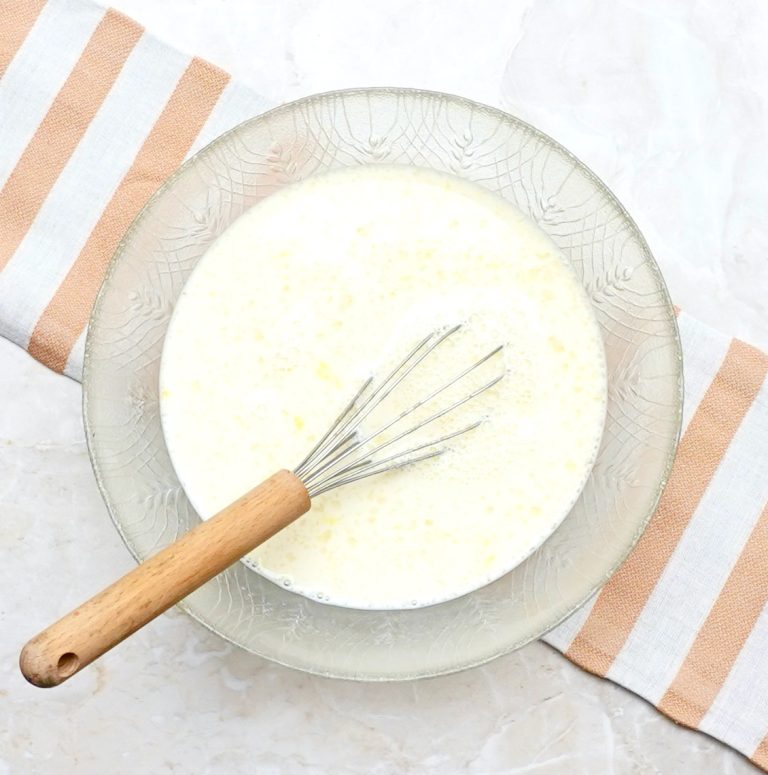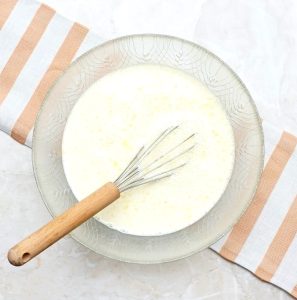 Stir in the Grape-Nuts.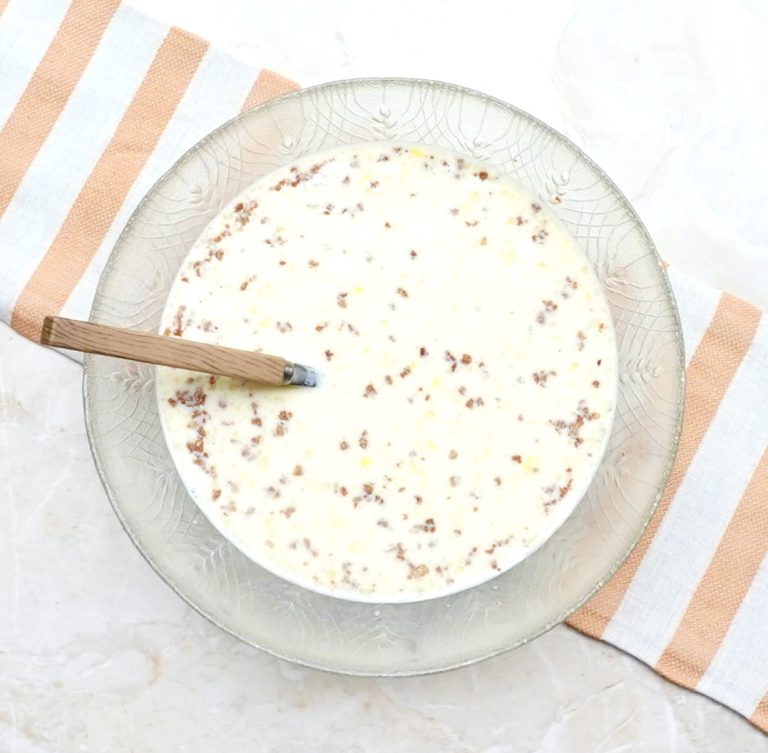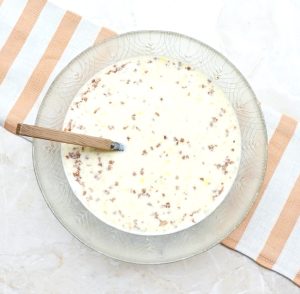 Pour the mixture into an 8″ x 8″ baking pan. Set the pan into a 9″x 13″ baking pan. Pour hot water into the 9″ x 13″ baking pan so that it comes halfway up the side of the small baking dish.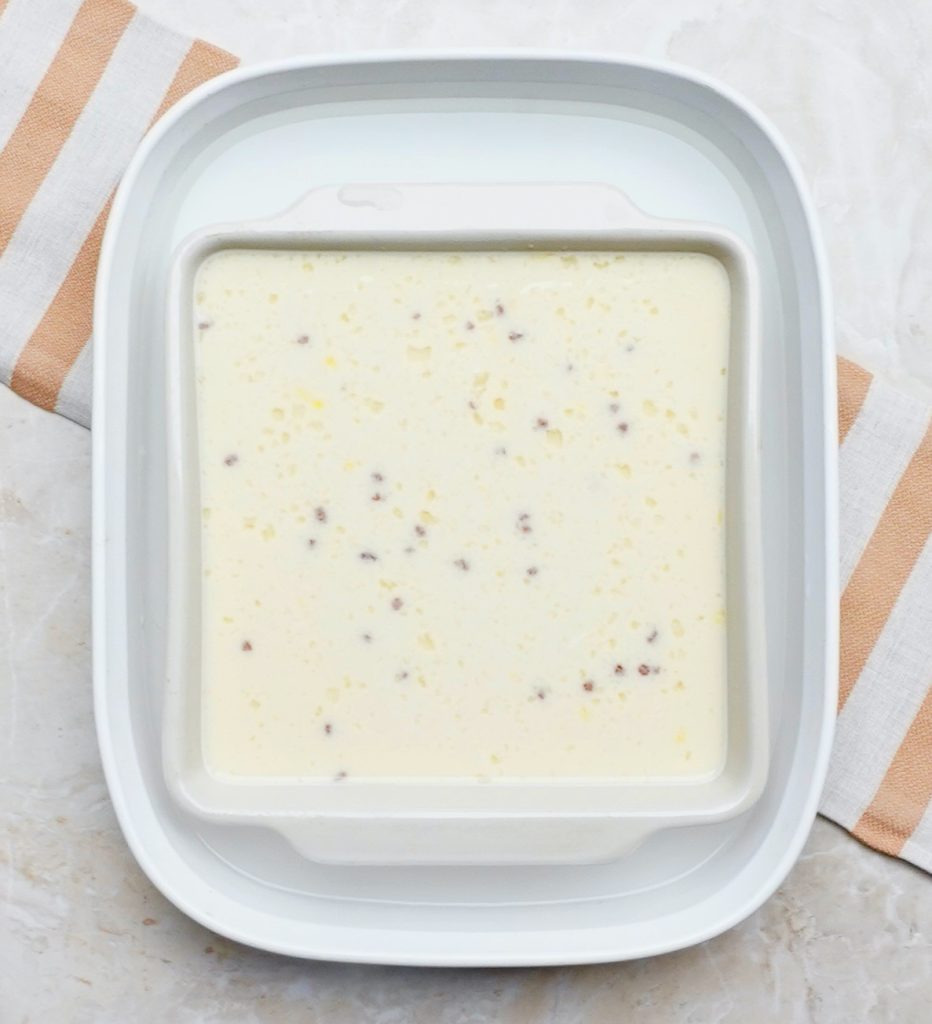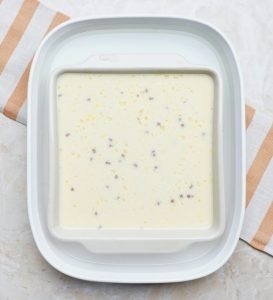 Grape-Nut Pudding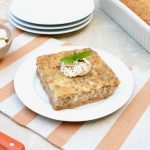 Print This
Ingredients
​2 large eggs

4 cups whole milk

⅔ cup sugar (granulated)

¼ teaspoon salt

2 teaspoons vanilla extract

1 cup Grape-Nuts cereal
Instructions
Pre-heat oven to 350 degrees.
Lightly grease the sides and bottom of the baking dish.( 8′ X 8″) You could also use nonstick cooking spray.
In a large bowl, beat eggs.
Pour milk, sugar, and salt into the bowl. Combine well to dissolve the sugar.
Stir in the vanilla extract.
Stir in the Grape-Nuts cereal.
Pour the mixture into the prepared baking dish.
Place the baking dish into a 9″ x 13″ baking dish.
Heat some water or use hot tap water. Pour water into the larger pan. The warm water should come up halfway on the side of the dish.
Bake the Grape-Nut custard pudding for about 90 minutes until it is completely set and the top is golden brown. Oven temperatures can vary. Start checking in on the pudding at 60 minutes.
Remove the pan from the oven and place it onto a wire rack to cool.