Holiday Cape Codder Cocktail is a dressed up version of the beloved New England cocktail. It is the most simple cocktail, made with only two ingredients, cranberry juice and vodka.
While this drink is popular all year long, it is really wonderful for the holidays. Cranberries are popular at this time of year and this cocktail would be great for both Thanksgiving and Christmas. Sugared cranberries dress the drink up and make it special. They are easy to make by creating a simple syrup which they are dipped in to make them sticky and then rolled into sugar.
A pretty cocktail is always welcome during the holidays. Rummy Egg Nog, and Coquito are fun too. You might also like like this Christmas Margarita.
I am doing a holiday cocktail round up this week with some blogger friends to share great cocktails for the holidays.
COCKTAILS
Pomegranate Lemon Drop Martini ThePerksOfBeingUs
Gingerbread White Hot Chocolate WHITE KITCHEN red wine
Winter Spiced Old Fashioned nibbleNnest
Apple Pie Margarita de socio in the kitchen
Apple Cider Mimosas HAPA homecooking
Festive Spiked Butterscotch Eggnog Honest Grub Honest Foodie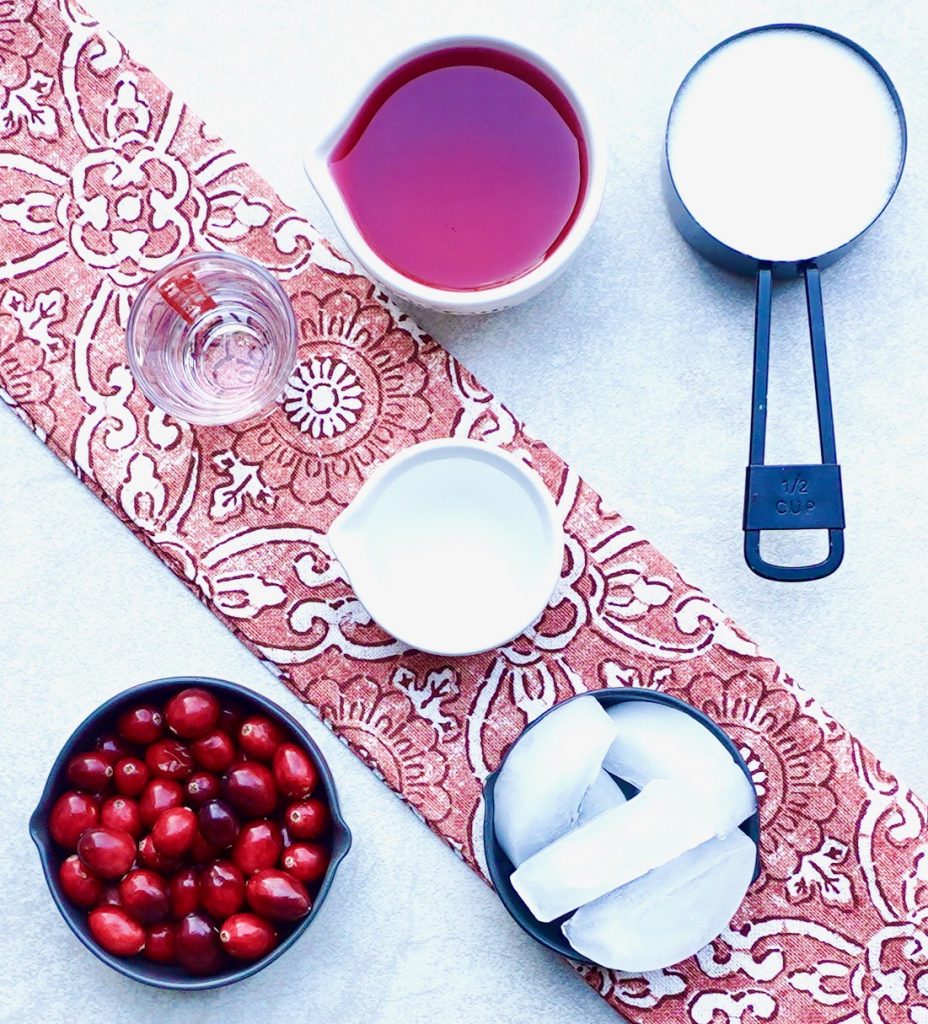 Holiday Cape Codder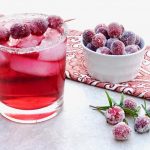 Print This
Ingredients
½ cup cranberry juice

1 shot vodka

ice cubes

Optional garnish:

½ cup granulated sugar, divided

¼ cup water

½ cup fresh cranberries
Instructions
COCKTAIL:
Place 5 or 6 ice cubes into an 8 ounce glass.
Add the cranberry juice and vodka. Stir.
Garnish with sugared cranberries on a long toothpick.
SUGARED CRANBERRIES:
Place ¼ cup of the sugar and the water into a small saucepan over medium low heat.
When the sugar melts, remove it from the heat and stir in the cranberries. Stir well to coat them.
Remove the cranberries to a wire rack to dry. This will take about 45 minutes.
Place the remaining sugar in a small shallow bowl. Add the cranberries, several at a time and roll them around in the sugar using a spoon. Make sure they are evenly coated.