Holiday Cape Codder Cocktail is a dressed up version of the beloved New England vodka cranberry cocktail. It is one of the the easiest cocktail recipes. It is made with only two ingredients, cranberry juice cocktail and vodka.
While this classic cape codder is a popular summer cocktail, it is really wonderful for the holidays. Cranberries are popular at this time of year and this tart drink would be great for both Thanksgiving and Christmas.
You can easily change this classic drink by adding extra ingredients. You can turn it into a Sea Breeze by adding a couple of ounces of grapefruit juice. You could turn it into a Madras cocktail by adding some orange juice or simply add some orange liqueur like triple sec to the tart cranberry juice for extra flavor.
Sugared cranberries dress the drink up and make it special. They are easy to make by creating a simple syrup which they are dipped in to make them sticky and then rolled into sugar.
A pretty festive cocktail is always welcome during the holiday season. If you would like to try some other drink recipes for a fun cocktail check out Rummy Egg Nog, and Coquito. You might also like like this Christmas Margarita. They are all good holiday cocktails.
If you are looking for a large batch cocktail to make for your next holiday party that you can serve in pitchers or a punch bowl check out Holiday Sangria.
SOME THINGS TO KNOW:FAQ'S
INGREDIENT TIPS:
Use garnishes to make this Holiday Cape Codder Cocktail a festive drink for the holidays. Sugared cranberries are a pretty addition and give the cocktail a holiday flare. Read How to Choose Cranberries and Keep Them Fresh. You could also add a cinnamon stick, lime wedge, fresh rosemary sprigs or slices of orange.
SPECIAL EQUIPEMENT NEEDED:
Cocktail Shaker: This is needed for mixing the cranberry juice and vodka together. If you do not  have a cocktail shaker, a mason jar or any jar with a tight lid can work as an alternative.
Measuring Cup, Jigger or Shot Glass: For accurately measuring the cranberry juice and vodka. Jiggers are perfect for measuring liquor.
Saucepan: Needed for preparing the simple syrup (sugar and water mixture) for the sugared cranberries.
Spoon or Whisk: To stir the sugar and water in the saucepan until the sugar dissolves.
Wire Rack: For drying the cranberries after they have been soaked in the simple syrup and coated in the sugar. The wire rack allows the cranberries to dry evenly.
Cocktail Glasses: Depending on your preference, you can serve the cranberry vodka cocktail in a highball glass, martini glass, short rocks glass or with lots of ice in a tall glass.
SUBSTITUTIONS:
Pomegranate juice or cherry juice can be good alternatives to cranberry juice. They offer a similar tartness and vibrant color.
 If you want to try a different spirit, gin or white rum can be a suitable substitute for the vodka.
Club Soda, sparkling water or ginger ale can replace vodka for a non-alcoholic version of the holiday cape codder cocktail.
Coarse sugar or decorative sugar crystals can be used instead of regular granulated sugar for a more sparkly and festive look.
If making sugared cranberries is too time consuming, a simple garnish of fresh cranberries or a lime wedge can also work well.
HOW TO STORE HOLIDAY CAPE CODDER COCKTAIL:
Once you have mixed in the vodka to the holiday cape codder cocktail it is best to consume the cocktail within 24 hours for optimal taste. Alcohol can start to alter the flavor of the juice over time. Store it in the refrigerator in a sealed container or pitcher.
HOW TO STORE SUGARED CRANBERRIES:
Sugared cranberries are best stored at room temperature in an airtight container. They can last for a couple of days. Refrigerating them can cause the sugar coating to dissolve due to moisture.
Try to store them in a single layer if possible to prevent them from sticking together and ruining the sugar coating.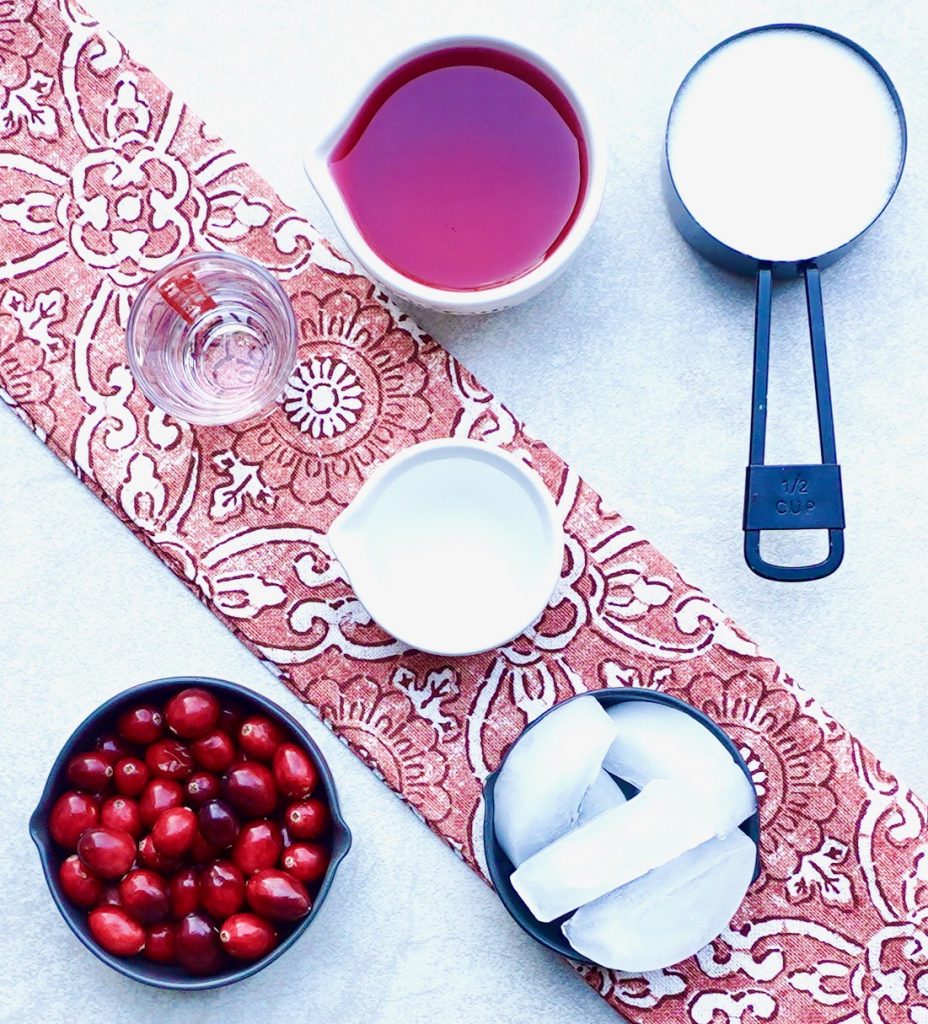 Holiday Cape Codder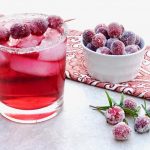 Print This
Ingredients
½ cup cranberry juice

1 shot vodka

ice cubes

Optional garnish:

½ cup granulated sugar, divided

¼ cup water

½ cup fresh cranberries
Instructions
COCKTAIL:
Place 5 or 6 ice cubes into an 8 ounce glass.
Add the cranberry juice and vodka. Stir them together. You can also shake them together in a cocktail shaker and pour the mixture over the ice.
Garnish with sugared cranberries on a long toothpick.
SUGARED CRANBERRIES:
Place ¼ cup of the sugar and the water into a small saucepan over medium low heat.
When the sugar melts, remove it from the heat and stir in the cranberries. Stir well to coat them.
Remove the cranberries to a wire rack to dry. This will take about 45 minutes.
Place the remaining sugar in a small shallow bowl. Add the cranberries, several at a time and roll them around in the sugar using a spoon. Make sure they are evenly coated.