Grilled Pina Colada Pineapple is a fun and easy dessert to make for summer cookouts. It has all the flavors of the famous cocktail!
A creamy dip made with cream of coconut goes great with the warm, grilled pineapple. Cream of coconut is made from fresh coconut. It is a thick, sweet liquid that is mainly used in cocktails. There are several different brands out there. You can find it at the liquor store or the section in your grocery store that has the cocktail mixers.
Simple grilled fruit like Grilled Pina Colada Pineapple make the perfect ending to a summer dinner. Honey Ricotta Grilled Peaches is  another easy dessert to cook on the grill.
If you would like to try some other pineapple desserts, check out Pineapple Cookies and Pineapple Coconut Chess Pie.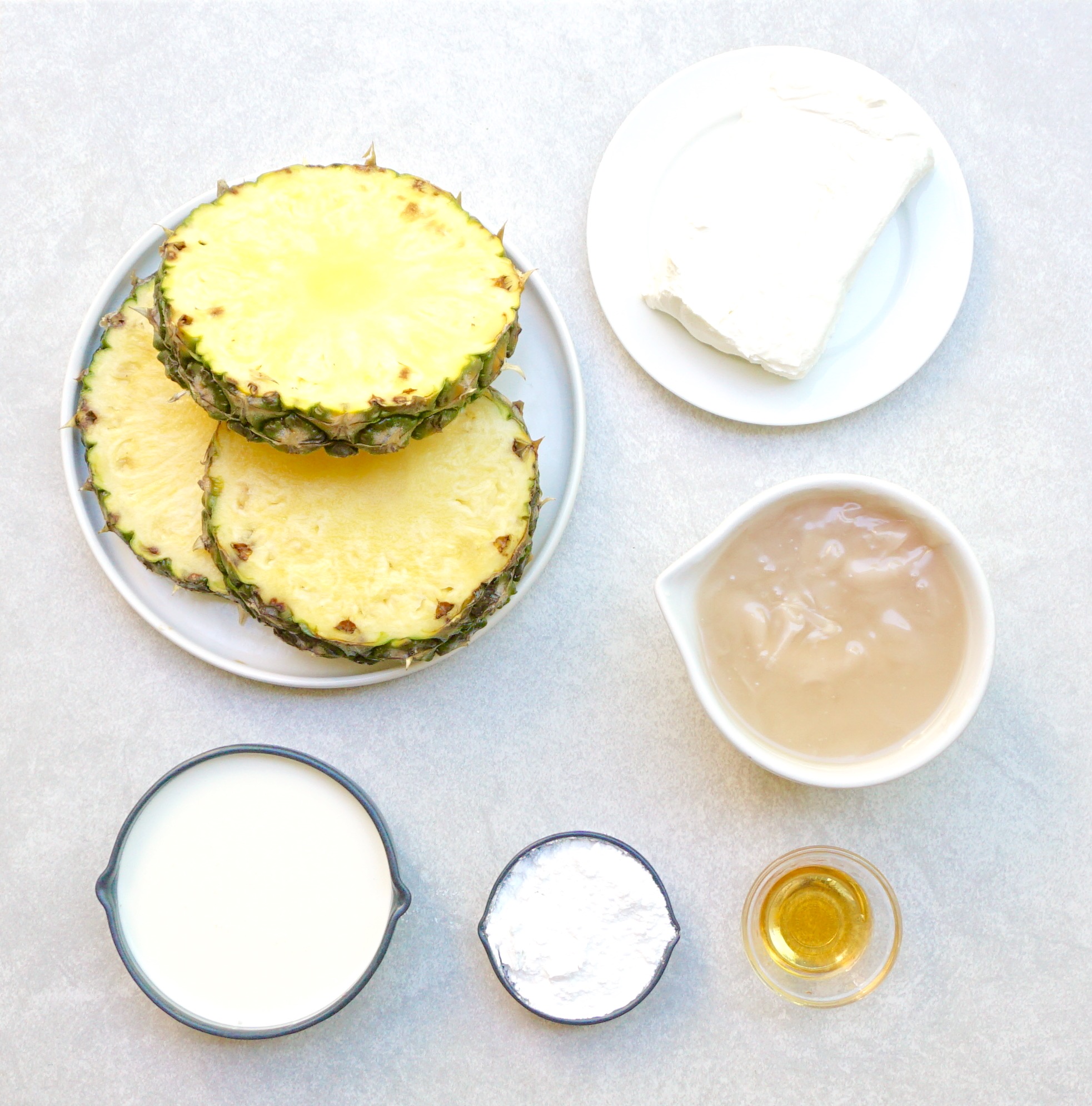 Grilled Pina Colada Pineapple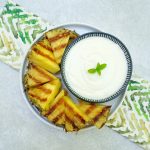 Print This
Ingredients
1 pineapple, cut into ¾ inch slices

8 ounce package cream cheese, room temperature

1 cup Coco Lopez

1 cup heavy cream

¼ cup powdered sugar
Instructions
DIP:
Place the cream cheese into a large bowl and beat with an electric mixer until it is fluffy.
Add the Coco Lopez, heavy cream and powdered sugar. Combine well.
Cover and refrigerate until you are ready to serve.
PINEAPPLE:
Slice your pineapple into 3/4 inch slices.
Spray your grill with cooking spray or brush lightly with vegetable oil.
Lay the pineapple slices on the grill and cook for 2-3 minutes on each side until they are heated through.
Serve with the Pina Colada dip on the side.