Pineapple Cookies just might be the perfect cookie for this time of year. These light and fluffy pineapple drop cookies are filled with crushed pineapple which adds a freshness and nice flavor. They would be a great addition to a summer picnic or cookout.
This soft cookie has a tropical flavor which is great for the summer. If you like fruit filled cookie recipes you should check out Cranberry Orange Kitchen Sink Cookies, Orange Ricotta Cookies,  Jam Sandwich Cookies, and Raspberry Thumbprint Cookies.
SOME THINGS TO KNOW:
If you are a fan of old cookbooks you may have come across Pineapple Cookies before. This original recipe comes from an old typewritten recipe of my grandmother's. These delicious cookies are a childhood favorite.
The cookie glaze is entirely optional. It is an addition that I made to the original recipe. The cookies are delicious on their own if you do not want to make it.
If you would prefer to use fresh pineapple instead of canned crushed pineapple, simply chop the pineapple very fine or place it into the food processor to crush it. Make sure you have one cup of pineapple after you have drained it well.
Make sure that you read the labels when purchasing vanilla extract. "Pure" vanilla extract is what you are looking for to make the best cookies. Skip items labeled imitation vanilla extract or vanilla flavoring.
These cookies will stay fresh in an airtight container for 2-3 days.
You can freeze these cookies for 2-3 months. Place the cookies in a single layer onto a cookie sheet and place it into the freezer. Once they are frozen, remove them from the baking sheet and place them into an airtight freezer container and return them to the freezer.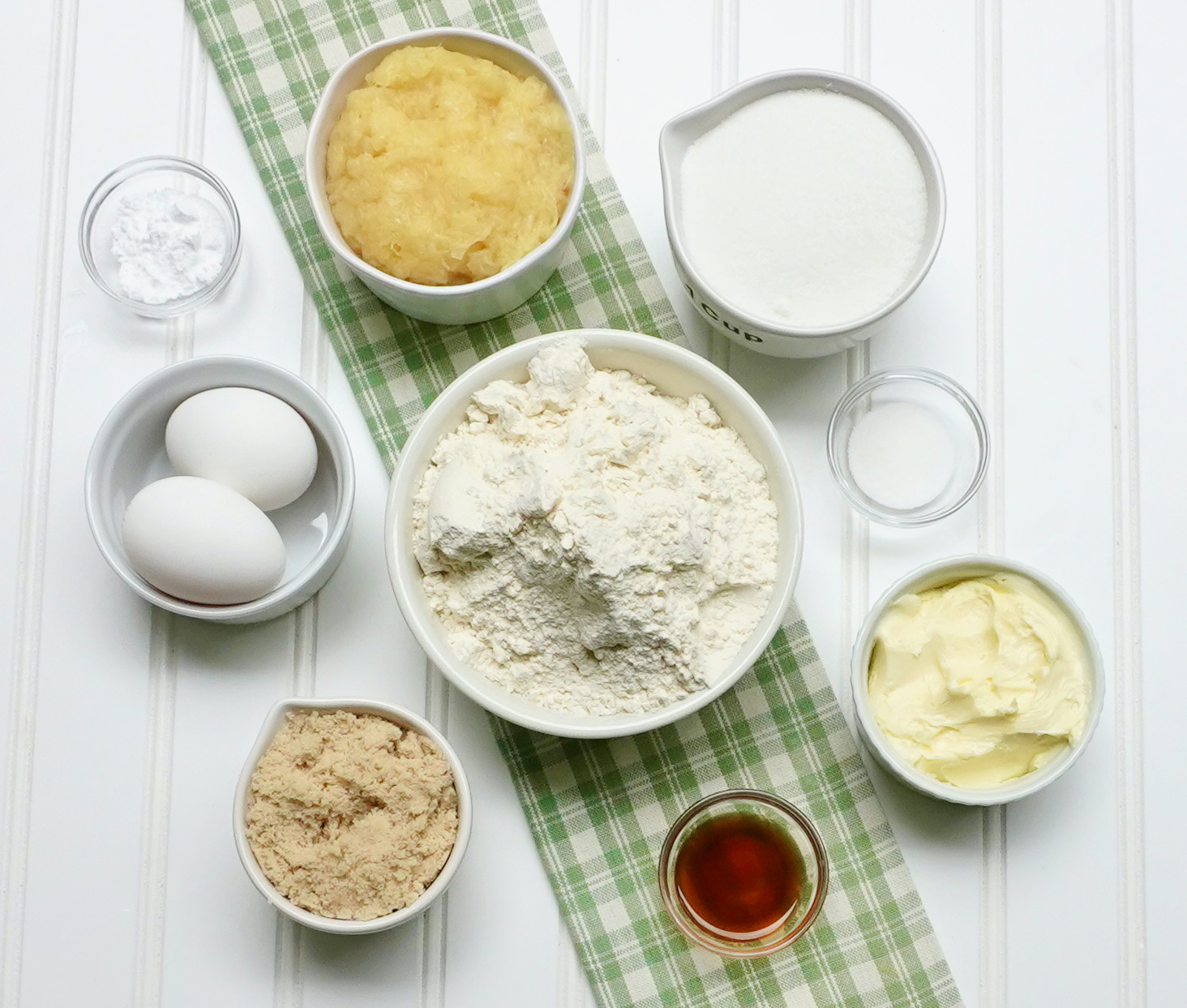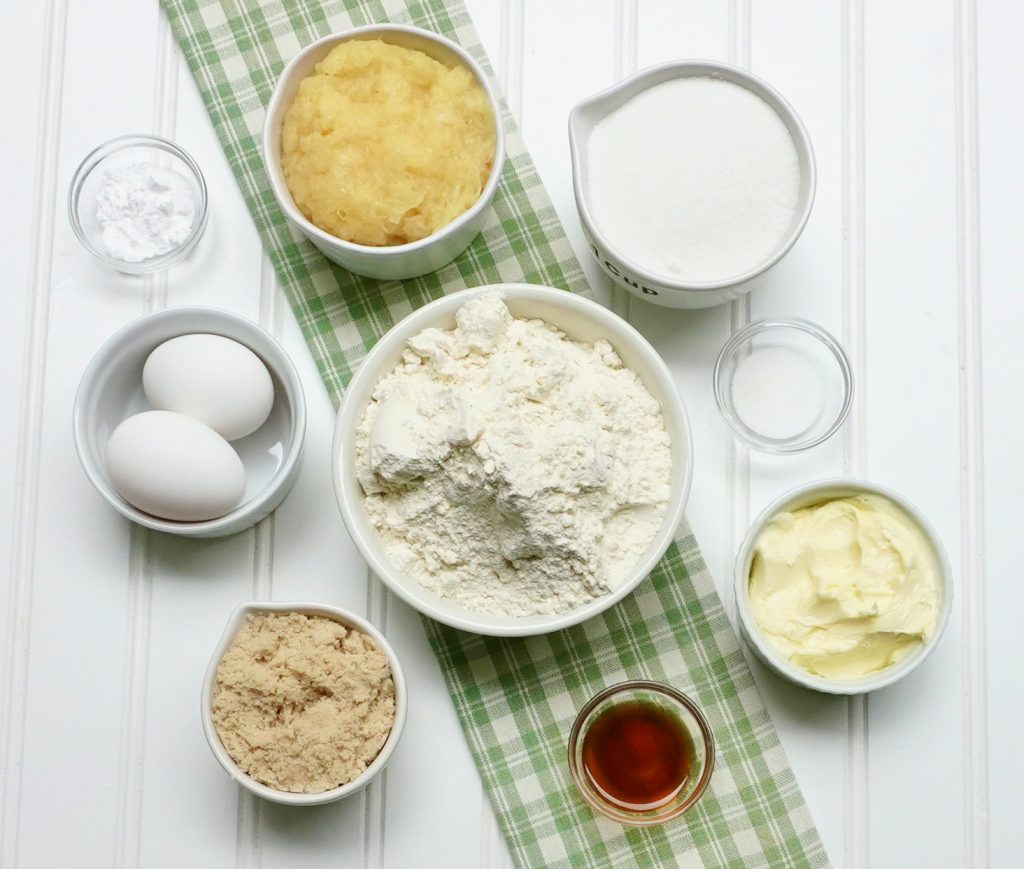 OPTIONAL COOKIE GLAZE INGREDIENTS: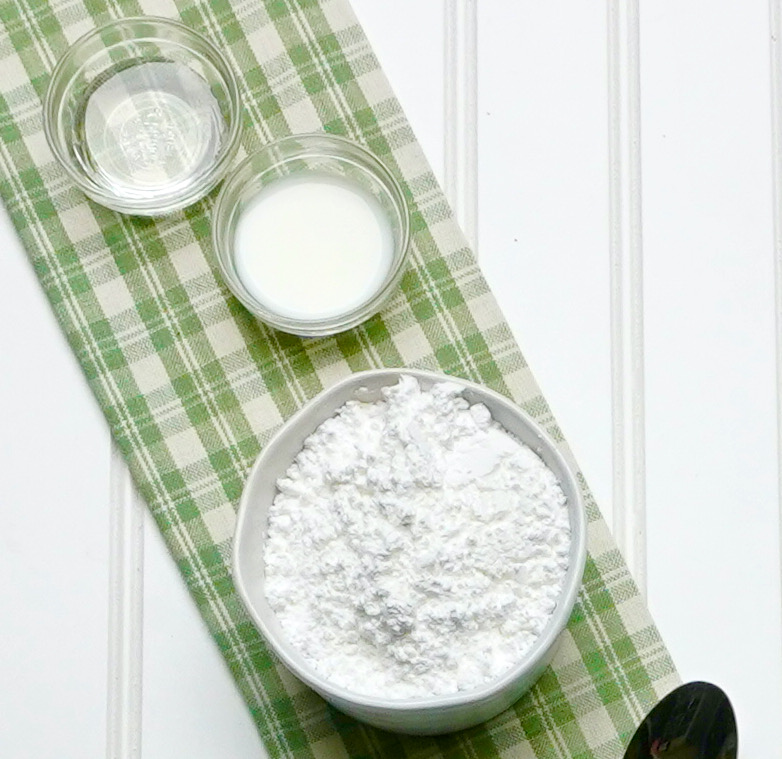 Pineapple Cookies
Print This
Ingredients
COOKIES:

½ cup butter, softened to room temperature

1 cup white sugar

½ cup light brown sugar

2 large eggs

1 tablespoon pure vanilla extract

3 cups all purpose flour

1 teaspoon baking soda

1 teaspoon salt

1 cup well drained crushed pineapple

GLAZE:

1 cup confectionary sugar

1 tablespoon corn syrup

2 tablespoons milk or 1 tablespoon milk and 1 tablespoon reserved pineapple juice
Instructions
Preheat the oven to 350 degrees
Place the butter into a stand mixer or a large  mixing bowl. Beat it with an electric mixer until it is fluffy.
Add the sugar and brown sugar to the butter. Beat them until they are well combined with the butter and fluffy.
Add the eggs, one at a time, beating well after each addition.
Add the vanilla extract. Beat it into the wet ingredients.
Add the flour, baking powder and salt . Mix in the dry ingredients until they are throughly combined.
Add the pineapple and mix it in on low speed until it is combined completely.
Lightly grease the baking sheet or line it with parchment paper.
Use a tablespoon to measure out the dough. You will need a slightly rounded tablespoon of cookie dough for each cookie.
Place the cookies onto the baking sheet leaving 2 inches of space between them to allow for spreading.
Bake the cookies for 10 minutes, turning the baking sheet around halfway through. Oven temperatures vary so you may want to check in on the cookies starting at 8 minutes. You want them to be lightly golden brown.
Let the cookies cool on the baking sheet for 5 minutes then remove them to wire racks to continue cooling.
Mix the powdered sugar, corn syrup and milk (or milk/pineapple juice) together in a small bowl. You want this to easily drizzle off the tip of a spoon. If it is not fluid enough add a bit more milk, a teaspoon at a time. Stir well after each addition.
Drizzle the glaze over the tops of the cookies using a spoon and moving your hand gently from left to right over the top of each cookie.
Let the cookies sit on the wire rack until the glaze has hardened. This will take about 30 minutes.
Notes
If you do not own an electric mixer you can easily make this recipe by hand. One of the best ways to do this is to make sure that you have your butter very soft and use a hand whisk to beat it until it is fluffy. Continue to whisk the sugars, eggs and vanilla into the butter. Add the flour, baking soda and salt and use a wooden spoon or rubber spatula to combine everything together. Stir in the pineapple.