The weather in New England is finally starting to turn and the warm sunshine motivates me to start eating a more summer friendly healthy diet! In come these delicious  Lemon Chive Quinoa Patties topped with Avocado Crèma.
Quinoa is a grain that I was only introduced to about a year ago by my daughter Kaitlin. She is a notoriously healthy eater and knows all of the best proteins to keep you feeling full and satisfied throughout the day. This recipe is perfect for meal prepping, which is the true cornerstone of healthy weekday eating. I made a batch of these Lemon Chive Quinoa Patties on Sunday and had them for lunch a couple times during the week. I was also able to freeze the rest to cook at a later date.
Another part of this recipe that I like is the fact that I got to use the fresh chives from my garden! If there is one thing that you  should try to do this spring, it would be to plant some fresh herbs. Pick the ones that you use often and you will appreciate having them anytime you need them for a recipe. I only have a very small spot and I am able to grow all the herbs I use everyday.
Chives, thyme, mint and oregano come back every year and parsley comes back for a second season. Herbs grow well in pots too! If you find a way to do this you will have fresh herbs on demand through the first frost. It's not a huge investment and it will save you a lot of money over time if you like to cook with fresh herbs.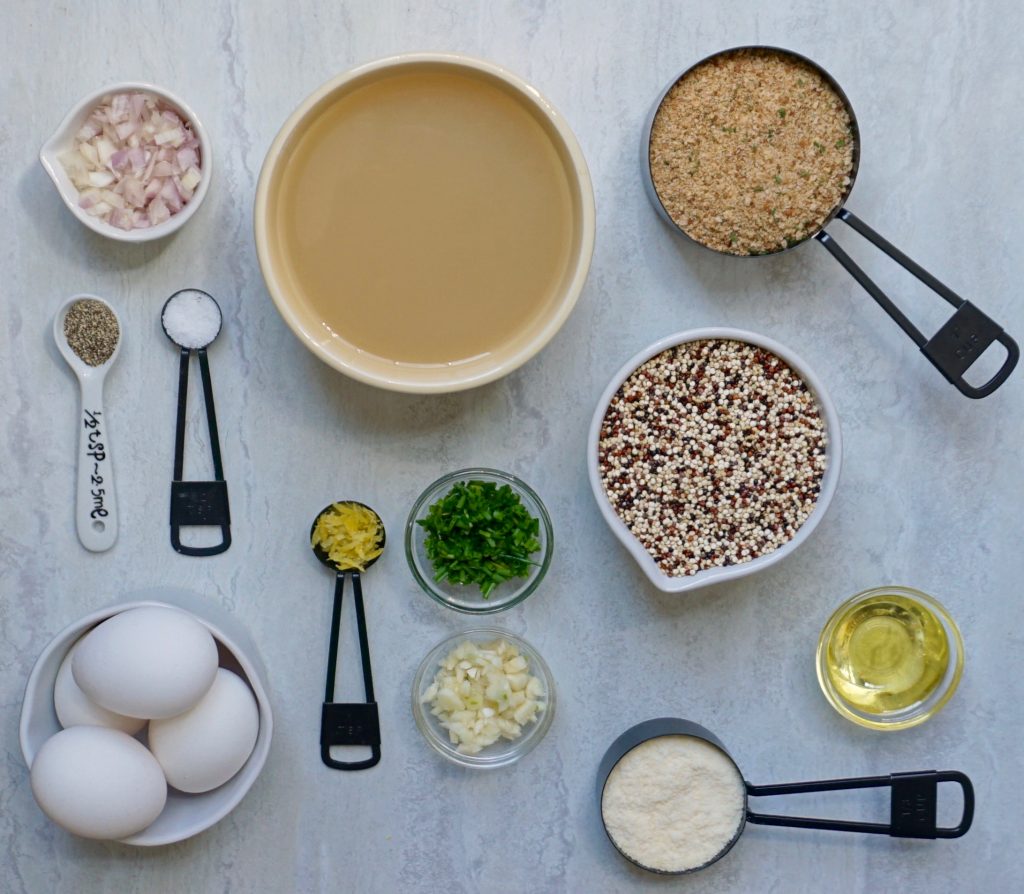 Lemon Chive Quinoa Patties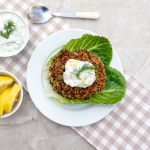 Print This
Ingredients
1 cup rainbow quinoa
2 cups vegetable broth
2 tablespoons fresh chives, chopped
1 teaspoon lemon zest
¼ cup shallots, chopped
2 cloves garlic, minced
1 cup whole wheat panko
1/3 cup grated parmesan cheese
4 eggs, beaten well
2 tablespoons olive oil
½ teaspoon kosher salt
½ teaspoon black pepper
Instructions
Place the quinoa in a medium size saucepan with the vegetable broth and bring to a boil. Reduce the heat to low, cover the pan and simmer for 15 minutes until all off the liquid is absorbed. Let the quinoa stand for 5 minutes.
In a large bowl combine the quinoa with the eggs, shallots, lemon zest, chives, garlic, salt and pepper. Combine well.
Add the panko crumbs and parmesan cheese. Stir to combine.
Scoop level 1/3 cup measures of the mixture and form into patties. You should have 12 patties.
Heat the olive oil in a large skillet over medium heat. Add six patties at a time to the pan. Cook for 4-5 minutes on each side until they are golden brown. Add additional oil if needed.
Notes
If you do not want to cook these all at once, you can freeze them uncooked and finish the cooking process at another time. They are a bit delicate so I froze them on a lined cookie sheet. Once frozen, I removed them and placed them into plastic bags for storing.