Quinoa Citrus Salad is a combination of sweet and savory. Fresh oranges are combined with quinoa, shallots, arugula and feta cheese. You can use a mixture of different oranges to make it interesting and colorful.
Quinoa is gluten free, high in protein and fiber, plus it packs a lot of nutrients. This salad is hearty enough to eat as a meal in itself.
There are so many interesting varieties of oranges out there that can be used in Quinoa Citrus Salad. This photo has Cara Cara orange, Mandarin orange and Blood orange. The blood orange has the crimson color.
If you like a hearty quinoa salad check out Butternut Squash Quinoa Salad, Pomegranate Quinoa Salad, Zucchini Corn Quinoa Salad and Lemon Asparagus Quinoa Salad.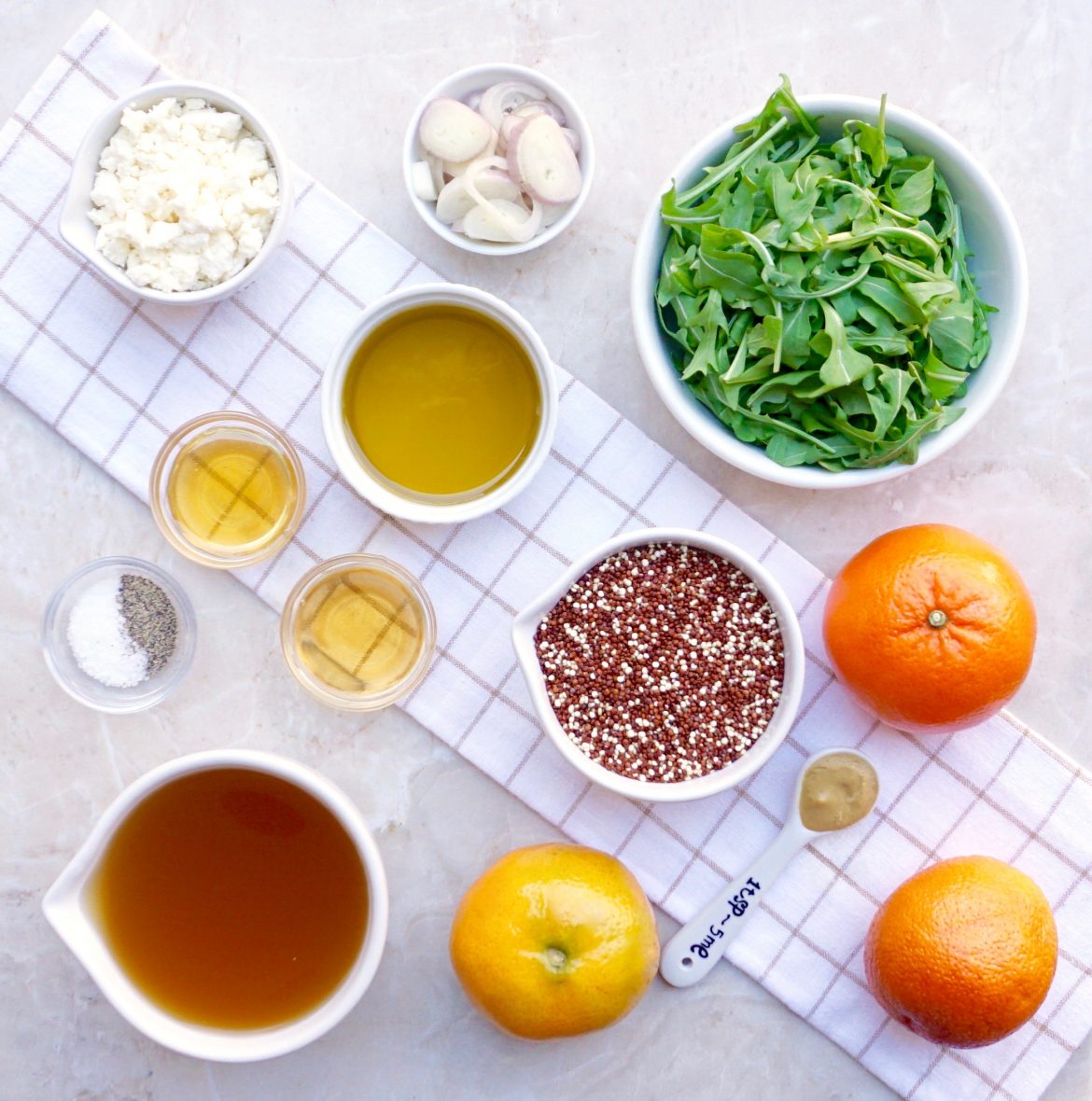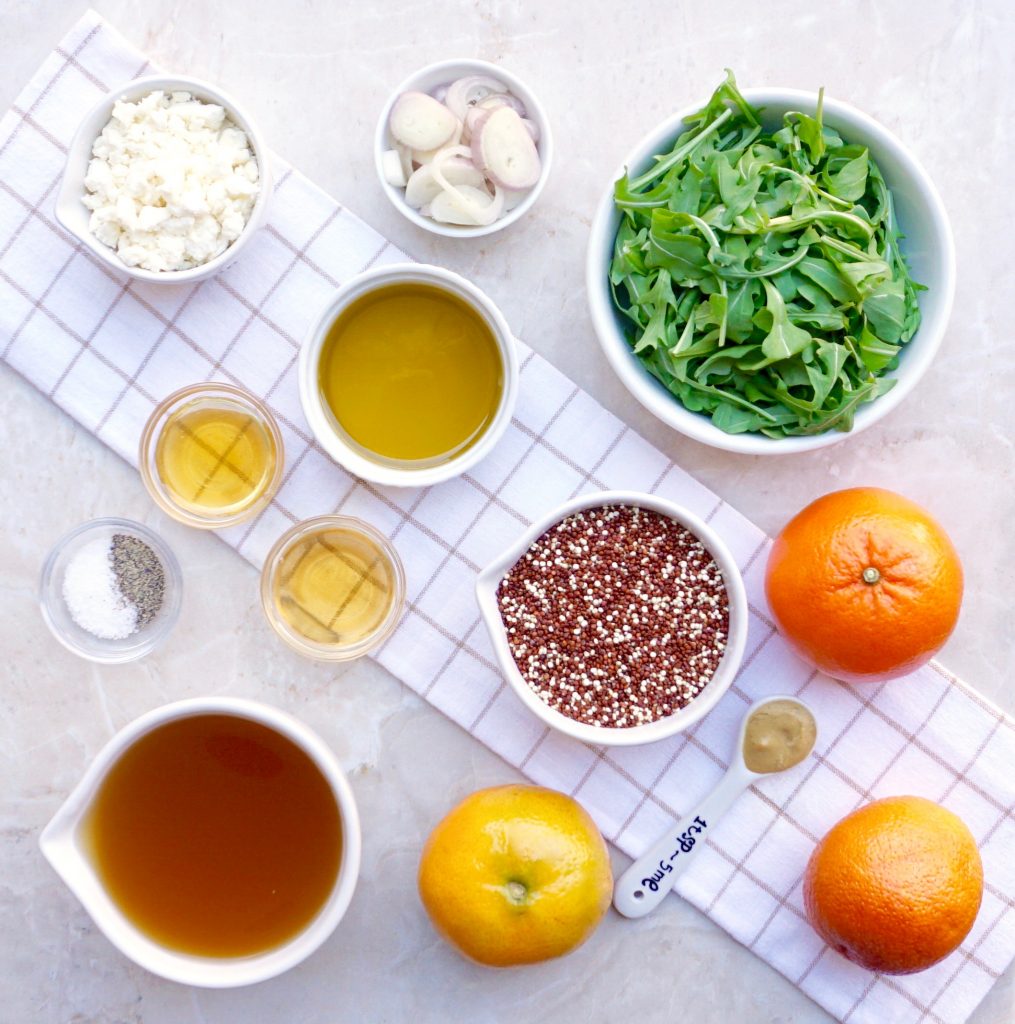 Quinoa Citrus Salad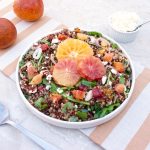 Print This
Ingredients
SALAD:

1 cup rainbow quinoa

2 cups vegetable broth

3 oranges, mixed cut into chunks

1 large shallot , cut into slices

½ cup crumbled feta cheese

2 cups arugula

DRESSING:

1/3 cup olive oil

2 tablespoons honey

1 ½ tablespoons apple cider vinegar

1 teaspoon Dijon mustard

Pinch kosher salt

Pinch black pepper
Instructions
SALAD:
Add the quinoa and vegetable broth to a medium saucepan and bring to a boil. Cover and reduce the heat to low. Simmer for about 15 minutes until all the broth is completely absorbed. Let the quinoa cool.
In a large bowl, combine the cooked quinoa with the oranges, shallots, feta cheese and arugula.
DRESSING:
Whisk together the olive oil, honey, apple cider vinegar, dijon mustard, salt and pepper in a small bowl.
Stir the dressing into the salad and serve.