Taco Dip has a creamy base and is layered with lots of flavorful toppings. It is so easy to make it is almost not a recipe.
 "I cannot venture a guess as to how many gallons of this dip I have made over the years. You may want to double this recipe, or triple it…"
The thing about this Taco Dip is that it's really good! It consists of a few simple ingredients that you throw together in about 5 minutes and you end up with this slightly addictive dip. The combination of salsa, sour cream and chili powder make a delicious base and the fresh veggies and cheese make it sort of amazing. Just add chips, and maybe a margarita.
If you are a fan of Mexican inspired appetizers you might like Loaded Beef Nachos and Vegetable Nachos too!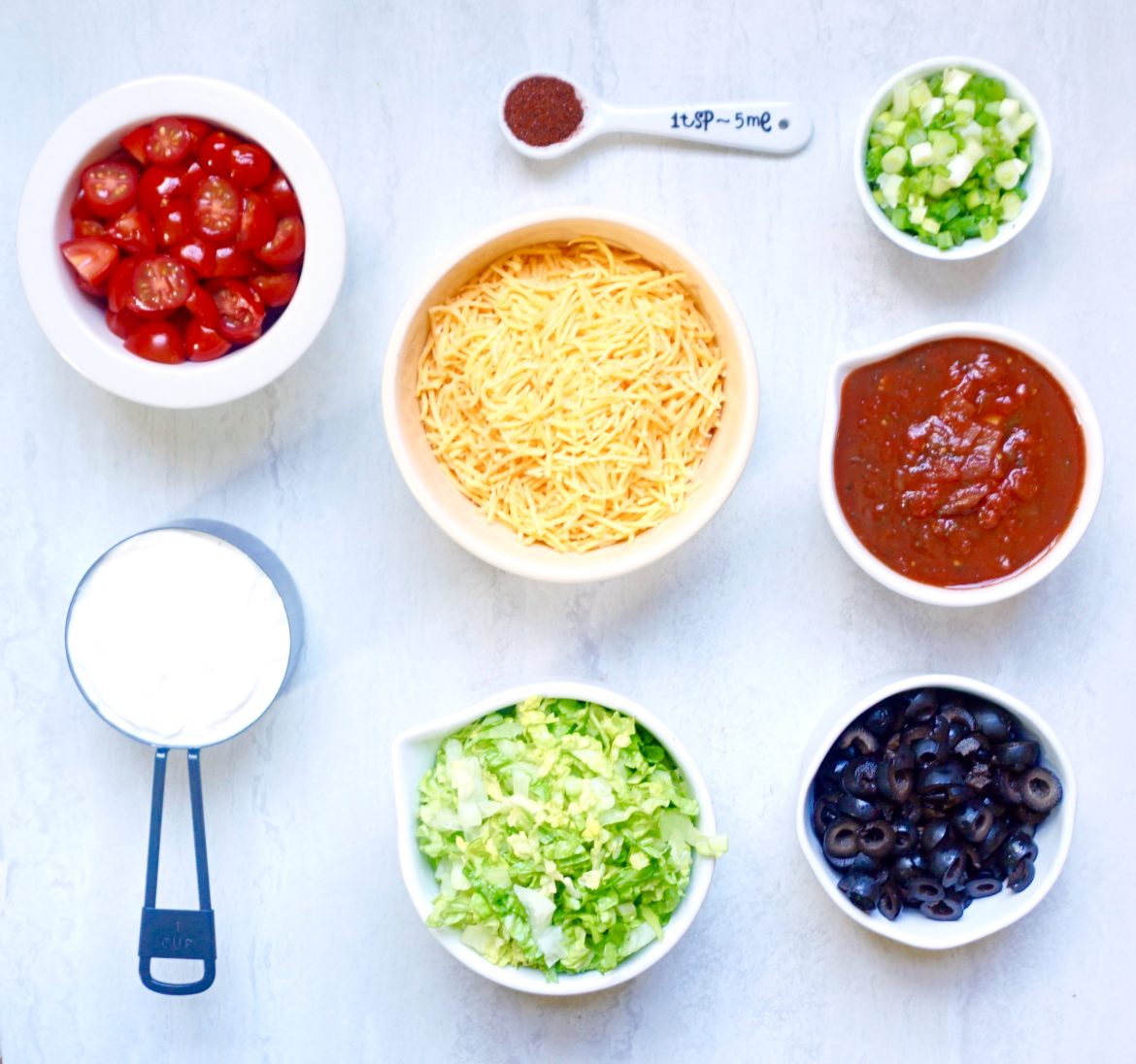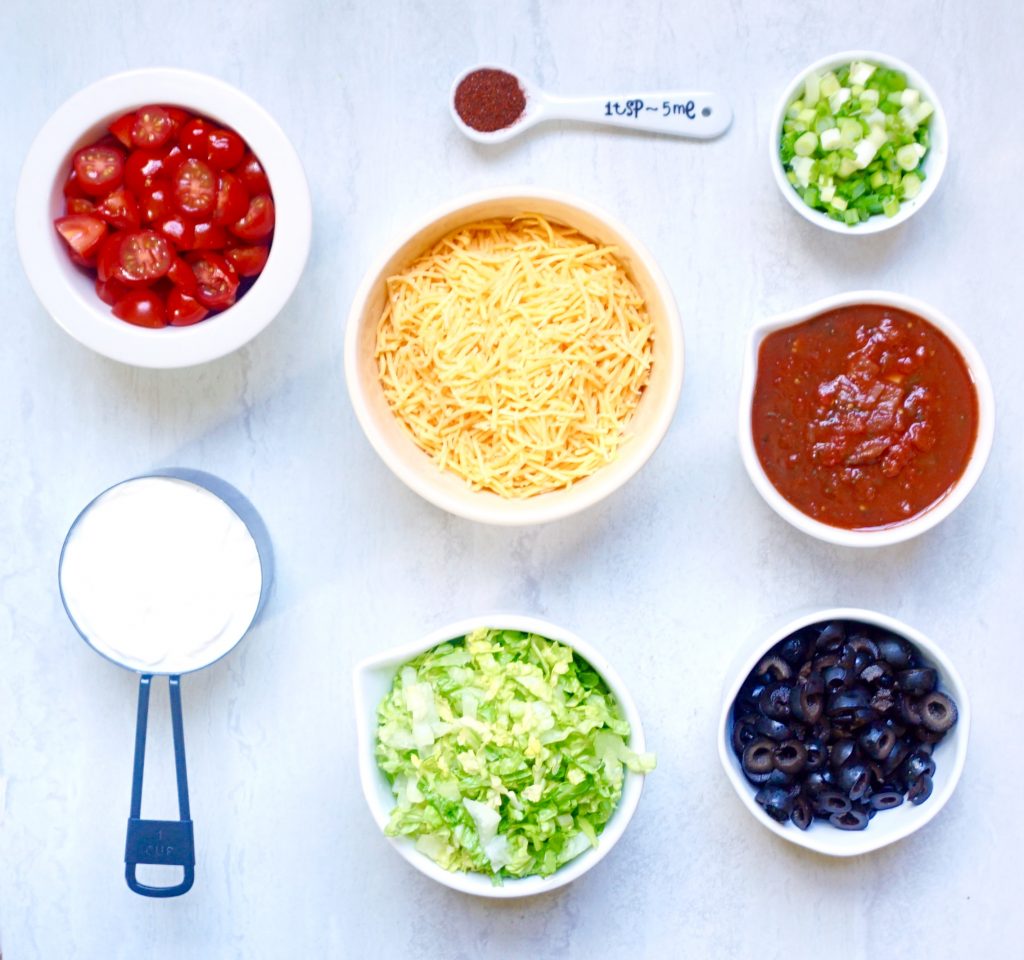 : 
Taco Dip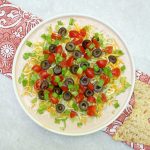 Print This
Ingredients
1 cup sour cream
1 cup salsa
1 teaspoon chili powder
1 cup shredded romaine lettuce
1 cup shredded cheddar cheese
1 - 6 ounce can sliced black olives
2 tomatoes, diced
4 green onions, chopped
Instructions
Mix together the sour cream, salsa and chili powder. If you have either a salsa or sour cream that is watery, put them into a colander for a few minutes and drain them . This is very important if you want to achieve a thick, not runny dip!
Place the salsa mixture into a 9 inch pie plate. Cover this completely with the shredded romaine, cheddar cheese, chopped tomatoes, olives and green onions.
Serve with tortilla chips.